spiderman PS4 is one of the games that has very cool and good gameplay. Where you won't get bored playing this one Marvel game.
For years, PlayStation has developed and released some amazing single-player narrative based games exclusive to consoles.
From God of War to Horizon Zero Dawn, the game that defined an era PS4 is now making its way to PC, bringing exciting gameplay to a new player base. One of them is the Spiderman PS4 game.
Cheapest Top Up Social Live!
Arif_budiman
IDR 50,000
62%
IDR 18,900
Spiderman PS4 makes many players feel like they're Spider-Man, from the swinging mechanics to the free-flowing combat just like in the movies.
Also read: Valorant PS4 Reportedly Released Soon, Is It Really That?
Exciting PS4 Spiderman Gameplay
Spider-Man's gameplay is through the portrayal of the character Toby Maguire in Sam Raimi's trilogy in the early 2000s. Apart from Toby Maguire, you can also play the character Tom Holland.
It has been followed by several other depictions of the iconic hero, with the brilliant but flawed Andrew Garfield. The performance and Tom Holland's portrayal are brought together in No Way Home (2021).
All of the gameplay generally focuses on Peter's maturity and early years wearing the webbed mask and realizing his great powers.
The first game experience when you play is when you play Spider-Man (2000) on PS1. Be it Spider-Man 2: The Game (2004) or Ultimate Spider-Man (2005), or Spider-Man: Shattered Dimensions (2010.
However, Spiderman PS4 is far more interesting than its predecessor's gameplay. Marvel's Spider-Man sets itself apart from all previous depictions by diving into Peter's adventures.
He is not a naïve teenager facing his first supervillain, but a young graduate struggling to make ends meet as an adult. Well, you will play the character.
The most special thing about the gameplay is that it feels like a Spiderman adventure straight out of Marvel Comics. 
The narrative follows the familiar beats of a hero's journey, but elevates the title to a new level, with strong characters, brilliant performances, and a gripping storyline that keeps its pace.
Also read: GTA V Cheat Codes For PS4, Lots Of Weapon Cheats!
Spiderman PS4 Presents Iconic Outfits and Powers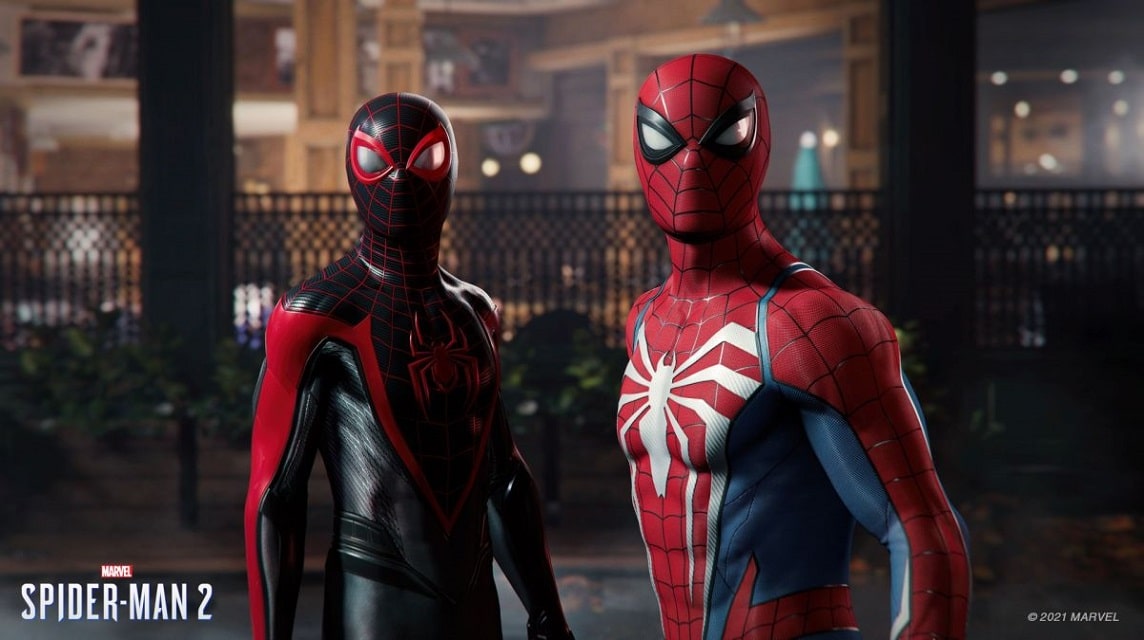 Marvel's Spider-Man, developed by and published by PlayStation Studios, was released in September 2018 for PS4 (now PS5) and quickly became a hit with players.
The open world action-adventure game follows Peter Parker as he balances his life as a 23-year-old scientist and superhero Spider-Man in New York City. 
You can swing through the city, complete missions and fight crime using Spiderman's acrobatic abilities and strength web-slinging. 
The game also features a number of iconic characters, including villains like Otto Octavius ​​and Martin Li – Mister Negative. 
You can wear the Spider-Man 2099 outfit based on the character Miguel O'Hara, the iconic version from 2099. Based in an alternate universe, the suit features a futuristic design, with a primarily black, blue, and red color scheme and various technological details. 
The suit's signature power, Low Gravity, allows Spiderman to stay airborne for longer periods of time, allowing him to perform more airstrikes and know his next move before landing on the ground.
Also read: Can You Play PS4 Games on PS5? Here's the answer!
So, for those of you who want to top up games fast, just go to VCGamers Marketplace!