There are many rumors saying that the game Valorant coming to PS4. Valorant rumors PS4 it then makes a lot of gamers curious and enthusiastic.
However, is this news true? is Riot Games as the developer of the Valorant game, will the PS4 version of Valorant be presented? Here's the full discussion!
Also read: Split Valorant and its Full Plan
News About Valorant PS4
As is known, the Valorant game was released initially on June 2 2020 as a game PC. The presence of this relatively new game has received a lot of enthusiasm from gamers.
The Cheapest Valorant Product!
Arif_budiman
IDR 50,000
62%
IDR 18,900
This game is considered to provide a solution to playing boredom Counter-Strike for gamers. Game lover FPS 5V5 considers this game more exciting, more competitive and less boring.
However, prior to the global release of the Valorant game, on May 5 2020 a leak was found on Twitter that the Valorant game has a code iOS, Android and PS4 stored in the Valorant Beta Version game files.
This leak immediately created a lot of speculation among gamers that Riot Games would open up opportunities for Valorant to enter the world of consoles such as PS4.
Joe Ziggler as the main director of the game Valorant has also stated that the game Valorant is also very open to opportunities for Valorant to enter other platforms.
In an interview held by Express Online, Ziggler gave a concluding statement that he and the entire Riot Games team are currently testing and testing on a number of consoles including PS4 for the game Valorant.
However, for now, the Riot Games team is advised to focus on the PC version first. In other words, the entry of Valorant to PlayStation 4 is not Riot Games' top priority. Because they want to perfect the PC version first.
Nevertheless, the news about Valorant PS4 is not just a figment of the imagination. Riot Games is indeed working on expanding the Valorant game on various consoles to meet the needs of the fans.
Also read: Viper Lineups Post Plant in Valorant's Best Map, Must Memorize!
Riot Games Had Job Vacancies for Game Developer for Valorant
Unexpectedly, rumors of Valorant PS4 are increasingly being heard. Rumors of Valorant PS4 are getting stronger because Riot Games once opened job vacancies for game developers.
Launching a news from IGN Sea, Riot Games once made a document in which the contents of the document contained the recruitment of game developers for the release of Valorant on various consoles.
The vacancy is open for Game Design Manager and Senior Game Designer. The type of work assigned involved developing the game vision of Valorant on consoles, creating and refining features, and adding new modes and systems for the PS4 version.
In 2022, it was reported that Riot Games had visited Sony headquarters to discuss projects related to Valorant PlayStation 4. Not only that, Riot Games also offered to work with Microsoft to release Valorant on Xbox Games Pass.
Valorant for Mobile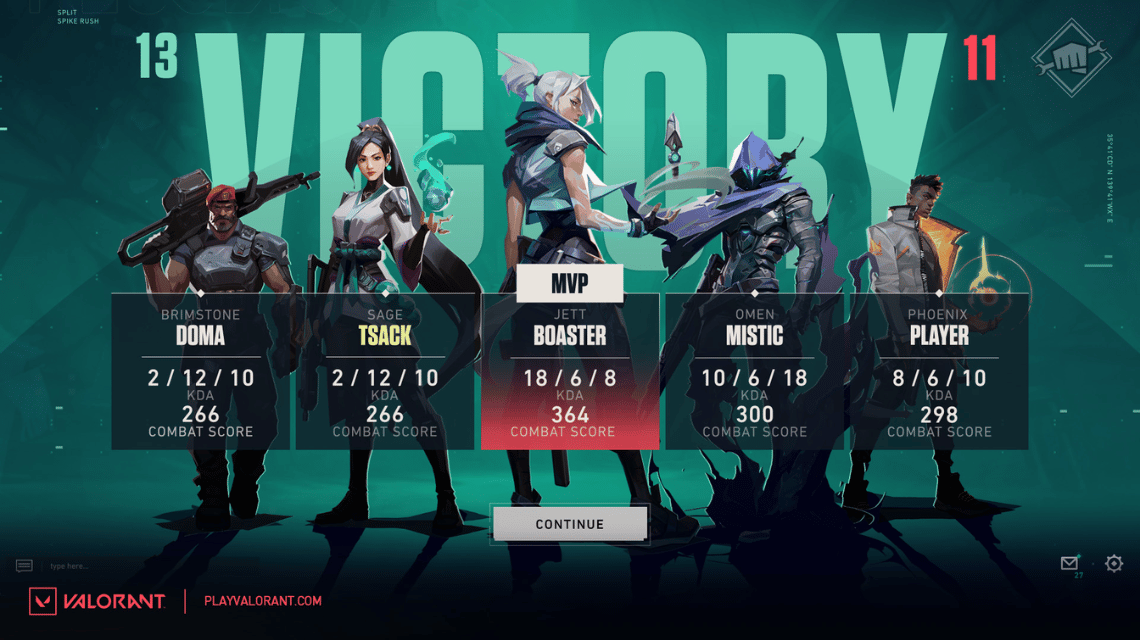 Other news also came from the account leaker from Twitter with the username DannyIntel showing a leak about the arrival of the mobile version of Valorant.
The Twitter user shared an image showing the main display or shortcut for the Valorant game on Android. The image contains the display before entering the game and when it is already in the game lobby.
This information further strengthens the expansion of Valorant games across multiple platforms. 2023 might be the year when Valorant will surprise its fans. Considering that this game has been running for about two years.
About Valorant PS4
Valorant is a 5v5 First Person Tactical Shooter game that you can currently play for free on PC. You can create an account via the official page here and create an account to play immediately.
There are many Agents or Heroes that you can choose to be the character you play. This game is based on teamwork and war strategy to achieve victory.
Apart from that, you can also buy various items or weapon skins as well as the Battle Pass that you want.
Also read: 3 Tips for Choosing a Valorant Agent, Beginners Must Read!
That's a little discussion about the Valorant PS4 news that you need to know as a Valorant fan. Look forward to further information only at VCGamers News to get the latest info regarding the game Valorant!
Enjoy a fast and cheap shopping experience for gaming needs only at VCGamers Marketplace!