Who doesn't know RANS Entertainment? It seems that everyone in Indonesia already knows this name.
Moreover, RANS Entertainment is made by two big stars in Indonesia, namely Raffi Ahmad and Nagita Slavina.
RANS Entertainment always provides new breakthroughs for the public.
RANS also launched this new breakthrough today.
So, what is the new breakthrough from RANS this time? Let's see the review!
Also read: This is VCGamers Investor, Not Cans Bro!
RANS Entertainment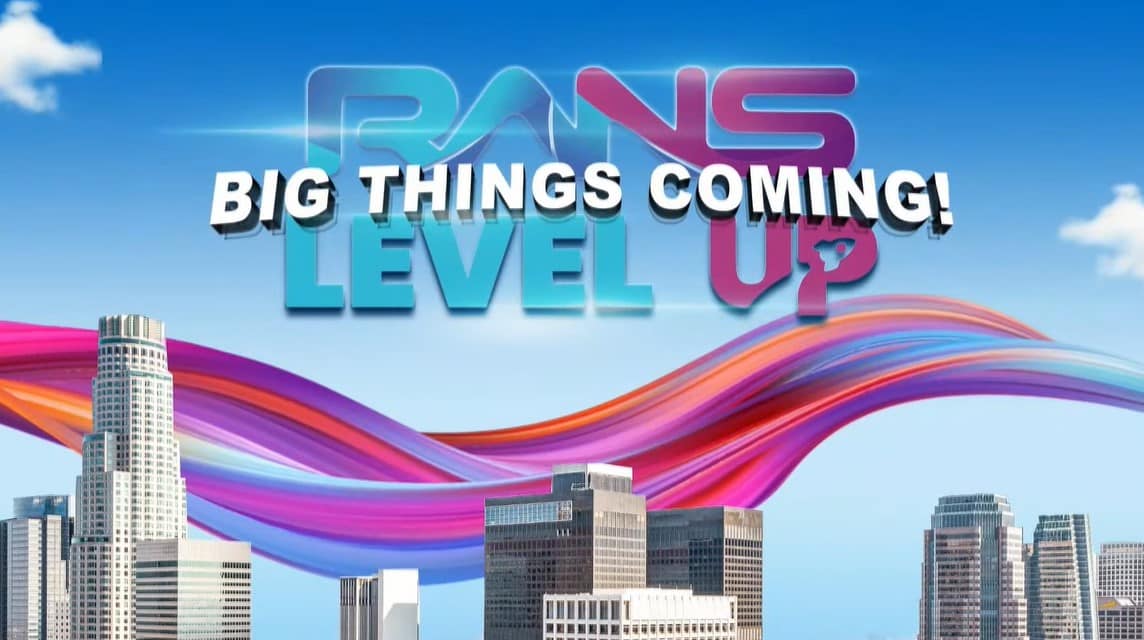 RANS Entertainment was originally just a YouTube channel created by two big Indonesian stars, Raffi Ahmad and Nagita Slavina.
Initially, this family's YouTube channel was created only to document moments of their family togetherness. 
However, over time RANS Entertainment has transformed into one of the strongest digital media in Indonesia.
It is proven by the achievements of RANS in the digital world in creating a powerful media ecosystem. 
Currently, RANS Entertainment has managed to amass more than 110 million followers from various social media platforms such as YouTube, Instagram, TikTok, Facebook and other social media platforms.
RANS Entertainment's expertise in garnering high viewership and engagement is also the main capital of RANS Entertainment's success in producing various digital assets and intellectual properties for various programs. 
One of them is a live commerce named Toko Mama Gigi, which is recognized as the most successful in bringing views and online transactions in Indonesia.
Mama Gigi's shop has collaborated with several leading e-commerce companies. Data shows, in 2021 the average total audience for Toko Mama Gigi will reach half a million/live stream and total purchases (GMV) will reach $800,000. This achievement shows that live commerce is one of the promising businesses managed by RANS.
There is no need to doubt RANS Entertainment's innovation in creating new breakthroughs in digital media.
As such visionaries, Raffi Ahmad and Nagita Slavina never stop making new breakthroughs.
Also read: Getting Crazy, VCG Token Will Be Used in Raffi Ahmad's RansVerse
They see business potential and opportunities not only in the media and creative content sectors. 
With the strength and potential of the media kingdom that is owned, RANS often makes new breakthroughs by combining several elements such as entertainment and sports to become sportstainment with the success of RANS C FC who successfully joined the League 1.
Previously, RANS Entertainment and SCM had supported the implementation of the 3 Provincial Leagues in 2021 by broadcasting all matches, both on RANS Entertainment's Youtube channel, RANS Sport and RANS C FC, as well as SCM's platforms such as Vidio, Nex Parabola and O Channel.
Recognizing the great potential that RANS has in creating an unrivaled media ecosystem in Indonesia, RANS Entertainment is now collaborating and synergizing with Surya Citra Media.
With SCM's investment into RANS Entertainment, Raffi Ahmad is optimistic that this synergy will be extraordinary to advance the RANS group coupled with support and access from digital businesses in the Emtek ecosystem.
Not complacent about the achievements of RANS Entertainment, Raffi Ahmad and Nagita Slavina continue to make new breakthroughs in the business which is now increasingly taking over. 
After his success with RANS C FC, Raffi Ahmad tried his hand at the sports business again with his basketball club, RANS PIK Basketball, which is currently competing in the IBL event and is the only debutant team to enter the IBL play-offs.
Not only a ball and basketball club, it is reported that Raffi Ahmad will form a club from other sports which until now has not been informed to the public. 
As an entertainer and entrepreneur, RANS' efforts to build new businesses are still relevant to his capabilities and strengths. 
Another business that will complement RANS' strength is in the field of FMCG. 
As RANS Commissioner who is also an expert in the culinary business, Kaesang Pangarep revealed that it would not be long before hundreds of culinary business stores could be enjoyed by the public.
Also read: How to Buy $VCG Token on Indodax
RANS Entertainment's New Break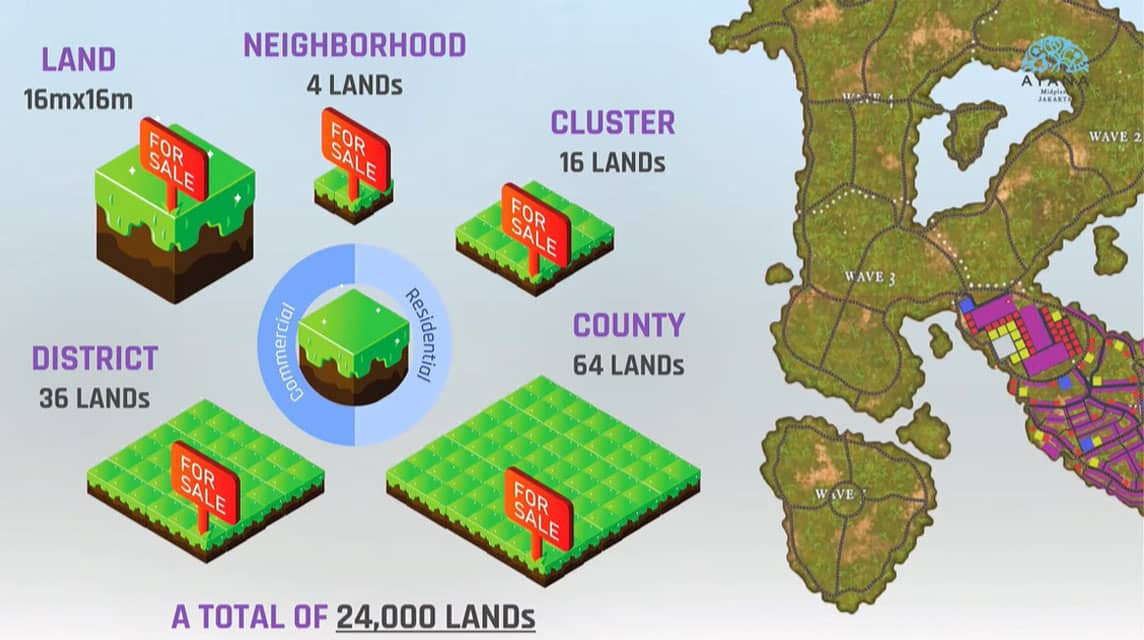 The business opportunity that Raffi Ahmad is eyeing is still stretching. This is in line with President Joko Widodo's statement that Indonesia must be prepared to face the Metaverse technology trend and sooner or later government institutions and Indonesian companies will begin to switch to the virtual world. 
Raffi Ahmad has looked at the concept of a sophisticated digital world through Metaverse. 
For this reason, he is now collaborating with another young person to synergize in developing the Metaverse business. 
With an extraordinary professional career background, having previously served as Asia-Pacific Partnerships Lead, Google, has also served as Strategic Partnership Manager for Youtube, Indonesia. 
For his current business career, he has a career as Founder & CEO of Up Banx, Co-Founder & Chairman of VCGamers, and also as Co-Founder & Main Commissioner of ModalRakyat. And now, Wafa Taftazani has been appointed by Raffi Ahmad to synergize in developing the Metaverse business.
It is hoped that the joining of Wafa Taftazani into RANS Entertainment will strengthen the Metaverse business that is named RansVerse.

Also read: Raffi Ahmad Officially Announces the RansVerse Project, the First Metaverse in Indonesia
With introduction RansVerse today, the pre-ILO (Initial Land Offering) period was also opened for plots of land in RansVerse.
Where, sales will be opened to RANS strategic partners who will play an important role in development RansVerse in the future.
After the pre-ILO period is over, sales will be opened to the public, through the ILO mechanism.
Where plots of land in the RansVerse can be bought by anyone from all over the world.
"RANS's collaboration with big companies like SCM and the names of extraordinary young people like Mas Kaesang and Mas Wafa, I'm sure RANS will level up even more. And there will be many new, bigger things born from RANS. All of this will complete important milestones for RANS going forward," said Raffi Ahmad.
Also read: Leaked Access Ways to Land Prices on RansVerse Raffi Ahmad
Nagita Slavina added that in the future RANS will continue to innovate, be adaptive to all situations.
"Hopefully RANS will continue in the future level up, getting higher and always coming up with something big," added Nagita.