VCGamers is back with another cool breakthrough for all of us. This time, VCGamers will be supporting RansVerse x ShintaVR in a metaverse project that is coming soon to all of us.
Little leak for Vicigers ya, that, RansVerse x ShintaVR supported by VCGamers has done an experiment to create a metaverse of Rans Entertainment.
But, before discussing further about it, maybe there are still those who don't know about history and what is the metaverse?
Cheapest Top Up Social Live!
Arif_budiman
IDR 50,000
62%
IDR 18,900
Let's take a look at the review of what the Metaverse is and the history of the Metaverse first.
What is the Metaverse?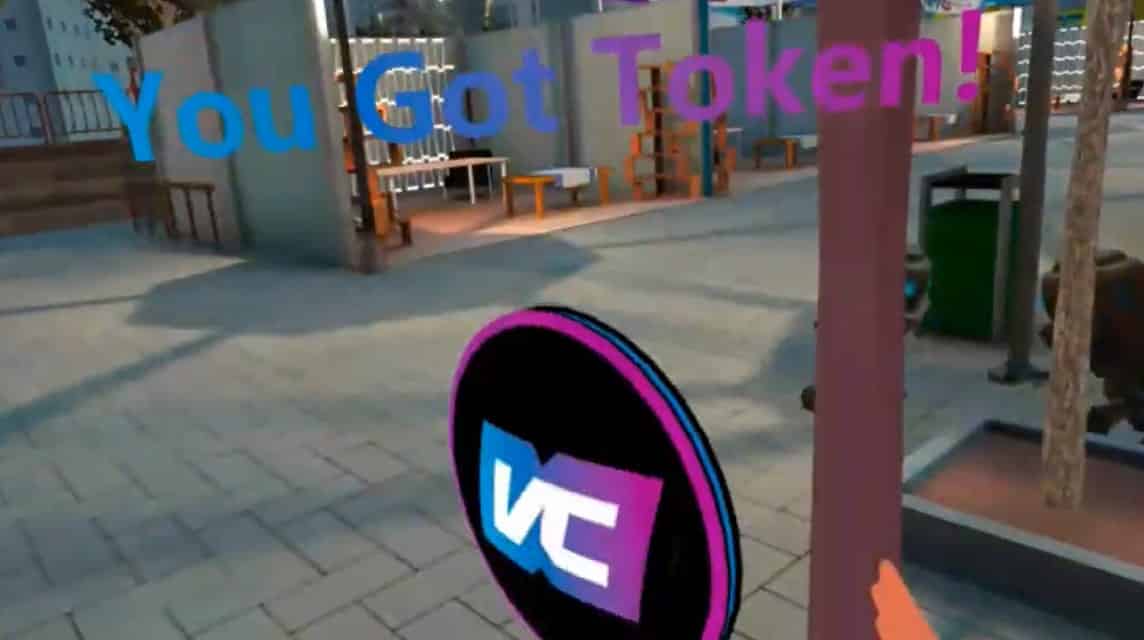 What are metaverses? Maybe there are still some of us who have never heard or even heard the word for the first time.
So, we don't know the meaning of the metaverse yet.
Of course you want to know what metaverse is? Moreover, currently the metaverse is busy being the subject of discussion in the world.
The meta universe or metaverse is the Internet part of shared virtual reality that is made as close as possible to the real world in the second stage of the internet world.
You can gain experience by doing a number of activities in the Metaverse.
Some of the activities you can do include gathering with your family, working, meeting, studying and playing to shopping and investing.
Metaverse in a broader sense may not only refer to virtual environments operated by social media companies but the entire spectrum of augmented reality.
Also read: $VCG VCGamers Crypto Token Officially Launched, Check Out the Complete Info!
History of the Metaverse
Term Metaverse has become popular over the past few years. World figures such as Biil Gates to Mark Zuckerberg also mention the term.
According to Wikipedia, Metaverse as a term was first described in 1992 in Neal Stephenson's sci-fi novel Snow Crash. It is stated that humans as avatars interact with each other in a 3D virtual space using real-world metaphors. The author uses the term Metaverse to describe the virtual reality-based successor to the internet.
Concepts similar to this have appeared in various names in the cyberpunk fiction genre since 1981 and Vernor Vinge's novel True Names.
Also read: Try now! This is How to Buy $VCG Token on Pancakeswap
After completing the novel, Stephenhon states in the epilogue of the Snow Crash saga that he learned about Habitat, an early MMORPG similar to Meta Universe.
Furthermore, the concept of cyberspace which first appears in the short story 'Burning Chrome' by William Gibson (Omni, July 1982) is a major theme in his groundbreaking 1984 novel, Neuromancer.
Metaverse allows its users to be able to access the environment while also being aware of their world.
In 2021, social media company Facebook changed its name to Meta to reflect its new focus on building technologies that "bring the meta universe to life."
Also read: Slowly But Sure, $VCG Bright Token! How is the Roadmap?
RansVerse
RansVerse x ShintaVR and co-supported by VCGamers have been experimenting. You will soon have access to RansVerse x ShintaVR or Artist Raffi Ahmad's metaverse. You can invest everything available there using the VCG Token.
This metaverse of RansVerse x ShintaVR is your place to do a number of activities. Starting from playing games, enjoying content, investing in assets and other exciting activities.
Wafa stated that the VCG token is on the Binance Smart Chain, with interoperability with Ethereum and Polygon planned in the near future.
In addition, he said, every metaverse that is connected to VCG will benefit from the UpBanx and VCG infrastructure and communities which of course have been built. Including the upcoming RansVerse x ShintaVR.
Also read: Selling Well, 35 Million VCG Tokens Sold Out in 6 Hours
About $VCG Tokens
$VCG Token is a domestic digital crypto asset developed above social commerce platform that connects gamers and allows you to buy and sell digital game items and game NFTs. This will certainly give $VCG real practical utility within the VCGamers ecosystem.
Also read: How to Join the $VCG Token Community, Very Easy!
You can get information about it by logging into our community. It's very easy to join our community.
We have prepared a guide for those of you who want to be part of our community.