Intrigued by weapons that are currently meta in Destiny 2 for August 2023? Yep, Outbreak Perfected is the answer. We will fully review the background and how to get Outbreak Perfected.
This rifle is perfect for supporting the totality of your gameplay in Destiny 2.
The existence of meta weapons really needs to be followed so that performance in each season can be maintained. That's why we're going to have this one rifle!
Cheapest Top Up Social Live!
Arif_budiman
IDR 50,000
62%
IDR 18,900
So for Destiny 2 gamers who are curious about Outbreak Perfected and maybe haven't had the chance to use it yet, let's take a look at the following review! Check it out right away!
Also read: 5 Best Free PC Multiplayer FPS Games in 2022
Destiny 2
Destiny 2? What is it? There may still be Vicigers here who had never heard of the name games this one.
But in fact, this one game actually has a fairly large fanbase in Indonesia!
Destiny 2, developed by Bungie and published by Activision, is a First-Person Shooter game (FPS) that has caught the attention of players around the world since its release in 2017.
At its first appearance, Destiny 2 was only intended for Next Gen consoles at that time, such as PlayStation (PS) 4, Xbox One, as well as Windows.
But with the release of 9th generation consoles and the trend of cloud gaming in the 2019-2020s, this game has also appeared on PS 5, Xbox Series X/S and Google Stadia consoles.
This game presents a phenomenal mix: it combines action, adventure, and Role-Playing Game elements (RPGs) into one epic package.
As a sequel to the first installation, this game can spoil players with a rich sci-fi world and exciting gameplay.
It's no wonder that in the end the perception he got was also fairly good among the world's gaming community and game critics!
Also read: 5 Most Exciting FPS Games for Android with Multiplayer Mode
Outbreak Perfected Weapon in Destiny 2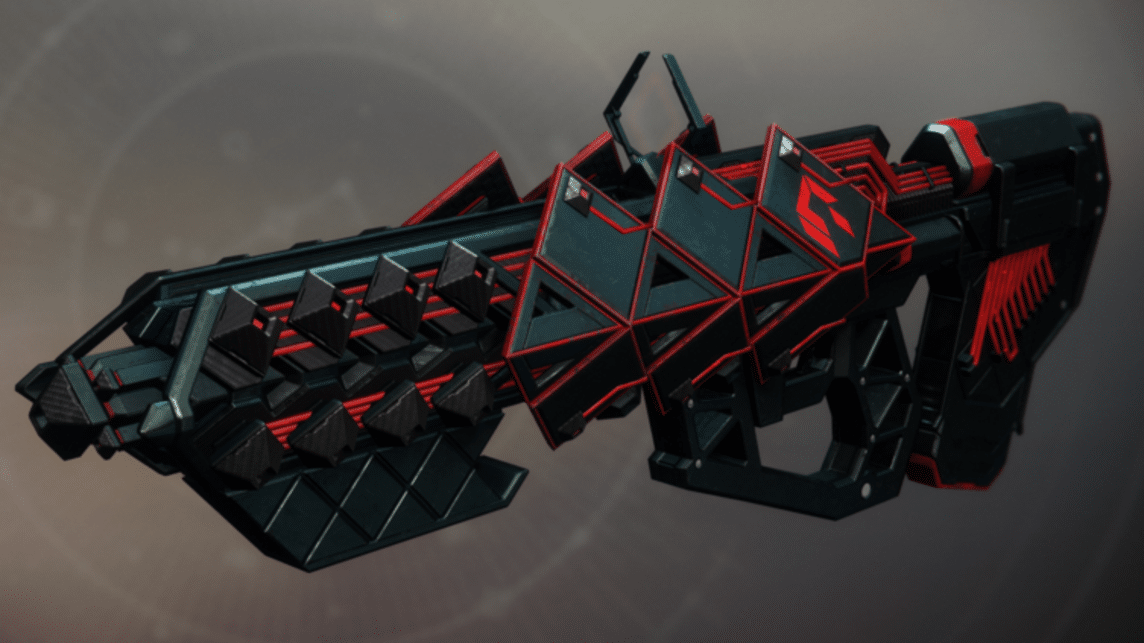 Now, let's move on to discussing the meta rifle weapon this time Vicigers. Among the Destiny 2 community, Outbreak Perfected has become a hot topic of conversation, especially in the August 2023 meta.
Weapons with Exotic rarity highlight the advantages of technology and provide an extraordinary gaming experience.
But create Vicigers that did not follow this franchise from the beginning, the Outbreak Perfected weapon is actually an evolved version of the popular weapon in the first series, namely Outbreak Prime. And in Destiny 2, this weapon underwent significant updates and changes.
Outbreak Perfected was first introduced in the "Joker's Wild" update (later changed to "Season of the Drifters") in 2019.
The story behind this weapon is also very interesting. In a long quest that involves solving puzzles and teamwork, players have to undergo various challenges to get this weapon.
This creates an immersive and memorable experience for players who manage to get Outbreak Perfected.
Also read: 5 Most Exciting Android Offline FPS Games
How to Get Outbreak Perfected in Destiny 2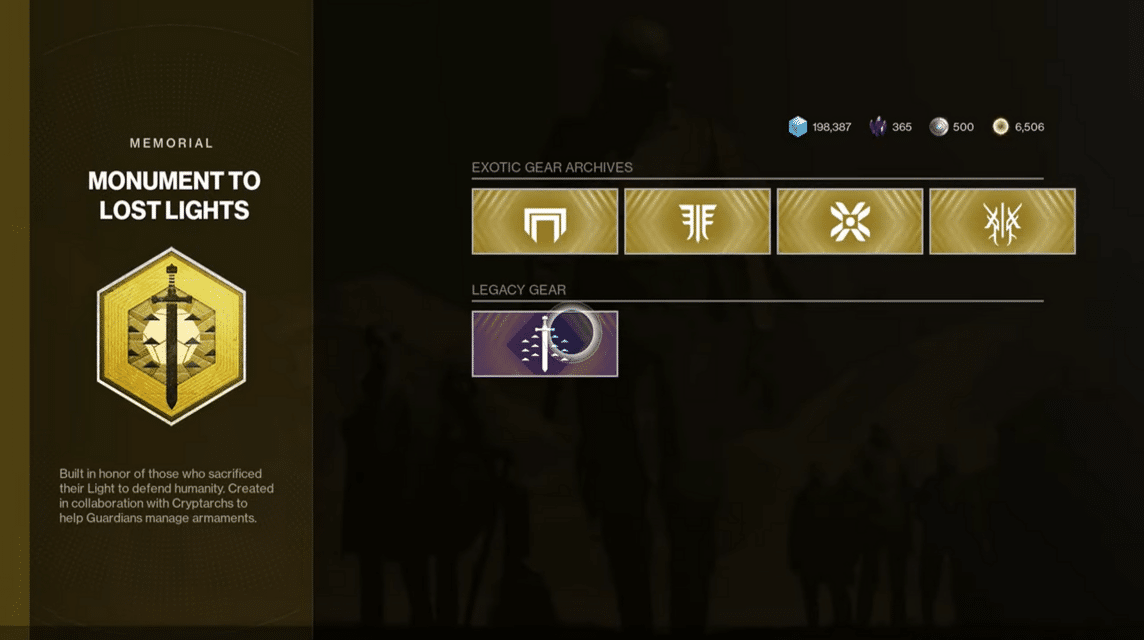 There are two ways to get the Outbreak Perfected 2 weapon. The first way is to complete secret Exotic Missions, and by buying them at certain locations.
For Vicigers who want to enjoy their lore and know the storyline of Destiny 2, the first method is perfect!
Vicigers only need to complete one of the missions called "Zero Hour". Once you complete it, Outbreak Perfected will become part of your arsenal.
But for those who are lazy to grind and want the short way, you can also buy this weapon at The Tower.
When you get there, you can go straight to the Exotic Archive. To be able to redeem this weapon, you need: 1 Exotic Cipher, 150K Glimmer, 250 Dusklight Shard, and 2 Ascendant Shards.
Also read: Download Android FPS Games Under 300 MB, Similar to FF
Outbreak Perfected mechanic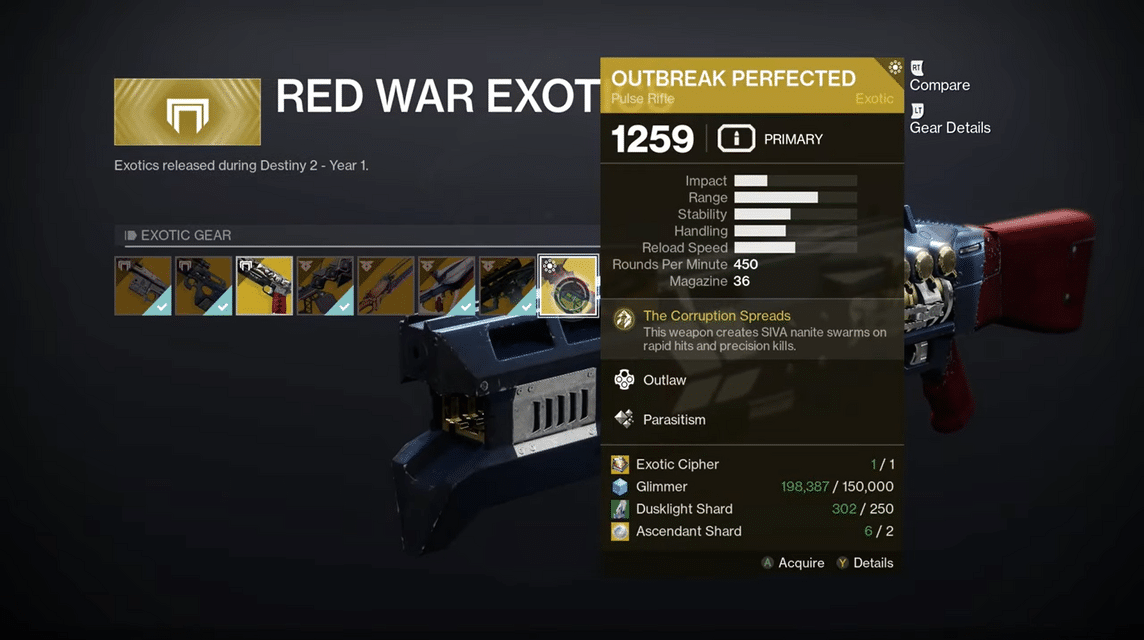 What makes this weapon still meta is its overpowered (OP) mechanic. As a weapon that is included in the Pulse Rifle category, Outbreak Perfected has a pretty good status.
In the impact line, the rifle has the lowest number, which is 27. A reasonable number for a Burst type weapon. But the advantage lies in the range it has, which is 68.
As for the stability, handling and reload speed lines, the specs don't have too big of a gap: they are in the range of 46, 42 and 50.
This is offset by the RPM which is at an alteration of 450, and the amount of ammunition in each magazine which is 36.
Overall, the power possessed by Outbreak Perfect has a score that is considered "mediocre" at 1550.
But make no mistake, the 'selling point' of this weapon lies in its Intrinsic Traits which can issue SIVA Nanite!
The more Nanite that lands on the target, the greater the damage this weapon will produce.
If a target is picked off as a result of the Nanite damage, more Nanite will be spawned! That's what makes this weapon so OP!
Also read: Valorant vs CSGO, Which Skin is the Best in FPS Games?
So, that was the discussion about the Outbreak Perfected weapon in Destiny 2. So, what are you waiting for? Vicigers? Seeing the description above, you really have to get this weapon, right!
You can get this game on Steam. Buy cheap and fast Steam Wallet vouchers at VCGamers Marketplace yes!