Which is better for Factory Challenge mode FF? Is it DJ Alok vs Maro? Let's compare the two here.
In the latest OB27 update, Free Fire has introduced several new features, functions and characters. The new characters are known as Maro and Xayne.
The Factory Challenge is one of the most popular custom room challenges in the game. The mode requires players to land on the roof of the Factory to fight each other with fists or melee weapons, and the last survivor wins.
Cheapest Free Fire Products!
Arif_budiman
IDR 50,000
62%
IDR 18,900
This article compares DJ Alok vs Maro, to find out which one is better for the Factory Challenge. Since Maro was quite skilled in the game, this comparison was based on his in-game description.
Comparison of DJ Alok vs Maro
Alok
DJ Alok vs Maro is quite popular on FF. Alok is one of the characters in the Free Fire game who has active skills. Therefore, many players choose Alok's character in the game. The active skills he has can help you to win the game.
DJ Alok has an active ability called Drop The Beat. This ability, in its simplest form, creates a 5 meter aura that increases alliance movement speed by 10 percent and recovers 5 HP/s for five seconds. And the results don't stack up.
At its maximum level (level 6), Drop the Beat increases movement speed of teammates by 15 percent and restores HP by 5 HP/s for 10 seconds.
The price for the FF alok skin that you need to spend on Best Composer is only 2750 Diamonds or around Rp. 400.00, but for Deluxe it takes up to 3349 Diamonds or around Rp. 500,000 to have it.
maro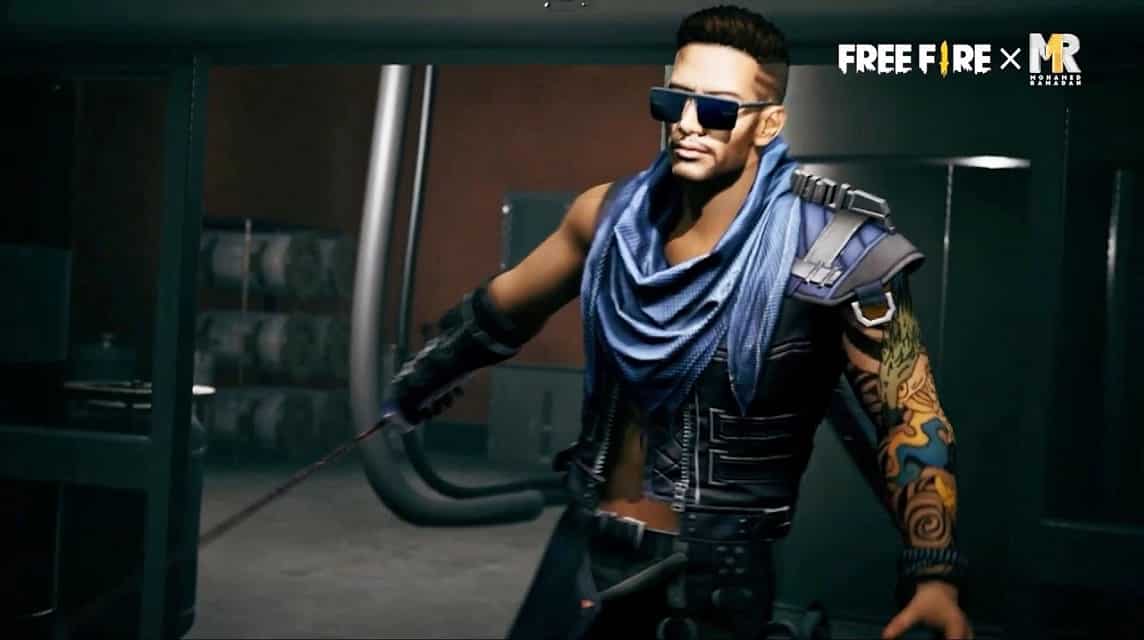 Garena released a new FF character in mid-May 2021 named Maro. This new character is the result of Free Fire MENA's collaboration with the famous artist from Egypt, Mohamed Ramadan. So, just like Jota FF and DJ Alok FF which are also taken from real figures, Joe Taslim and DJ Alok.
According to his in-game biography, Maro is a falconer who loves bow hunting. He has a passive ability known as Falcon Fervor.
The basic level (level 1) of this skill increases distance damage by 5 percent, which also allows you to increase the damage done to marked opponents by 1 percent.
Falcon Fervor's highest level (level 6) increases ranged damage by 25 percent. Meanwhile, damage done to marked enemies increases by 3.5 points.
This skill is very useful in long-range combat. Apart from that, Maro can also increase damage to marked enemies, even if in small amounts.
In battle mode, it is recommended to use the Maro character for the type of support player because his skills can protect a rusher from enemy ambushes.
The farther the distance, the higher the damage. It's perfect if Maro's abilities are combined with sniper-type weapons.
Also read: Thiva Vs Maro Free Fire : Who is Better for Clash Squad Mode?
Conclusion Between DJ Alok vs Maro
Maro's first skill set is ideal for ranged combat as his damage increases over time.
Her second skill set, where she does additional damage to tagged opponents, is also excellent. However, all of this is of no use to the Factory Challenge as it becomes a place of close combat.
DJ Alok, on the other hand, has a phenomenal ability to heal players as well as increase movement speed. This ability is very useful for close range combat, whether it's fist fights or close range.
Therefore, it is quite clear that between DJ Alok vs Maro, DJ Alok is much more worthy of being used than Maro for the Factory Challenge on Free Fire.
Also read: Everything You Need To Know About The Character Maro Free Fire
So, that's the comparison between DJ Alok Vs Maro on Free Fire. You can choose yourself who you will use in the Factory Challenge. It all depends on your own needs.