Gathering games Android, which was released in 2022, has enlivened the industry games global. Various games which was previously scheduled to be released in 2021, was hindered and had to be withdrawn due to the outbreak of the Covid disease.
Android is one of the best marketplaces for the industry games apart from the PC which was also very busy with releases. Group competition android games itself is also fierce.
Besides games PC that was released this February, you are definitely waiting for a group recommendation games Android that you can play.
Cheapest Top Up Social Live!
Arif_budiman
IDR 50,000
62%
IDR 18,900
Gathering games Android is released with various genres. Lover games certainly can not wait to play various games new.
Also read: 5 Recommended PC Games for 2022 to be Released in February You Must Wait For!
List of the Latest Android Game Collection
The following is a group summary games The latest Android in 2022 that you must play and wait for the release date:
Sunken Century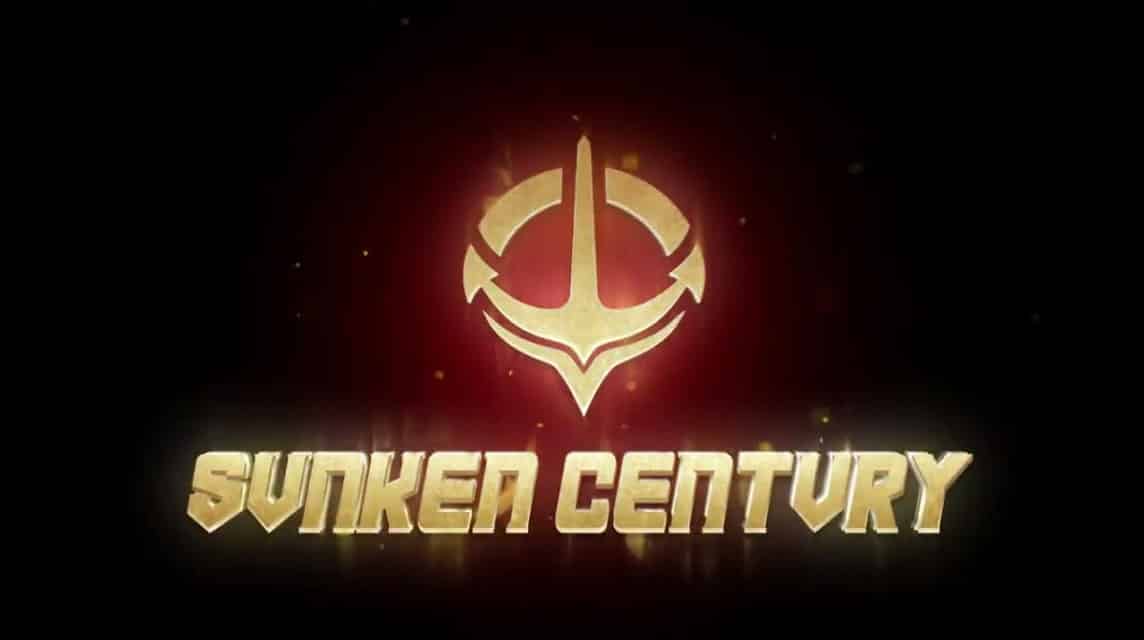 Sunken Century is games the first to be discussed from a collection of the latest Android games. Battle royale mobile game will take you to a parallel world (parallel universes) fiction in medieval times,
Charm from games this is you will be using the ship a lot. Apart from exploring open world on foot, you will be able to explore anywhere by boat.
Games very different from the group games Android generally invites you to fight using ships such as shooting missiles, etc. Your main mission is to be the winner and survive until the final position.
Yeager
Yeager is one of a kind games Android which will be released in the future. futuristic themed, games RPGs by theme adventures and action will take you on an adventure to Planet Ekors.
This planet is an alien planet in outer space and contains dangerous monsters.
You will play as an Elite Vyderan hunter called Yeager. Your mission is to recover stolen artifacts and you will have to fight various monsters on your journey.
Yeager will be one of the pack games The Android that you have to wait for because of the graphics and the story which has a lot of potential. It is planned that Yeager will be released for Androids and iOS in the near future so you can include Yeager as games The Android you can wait for.
Chimeraland
Games open world The newest MMORPG released earlier this year offers something unique for you players as one of the pack games android.
Chimeraland presents a huge choice of characters for the players. You can be a human character or various kinds of animals. You can be a bear, cat, hippo, or jellyfish.
Chimeraland itself will have a background in eastern mythology where you will be invited to tour open-world with various views to explore underwater.
You can modify your character as freely as possible and create houses and housing anywhere.
Games these are mentioned as potential contenders for the batches games Androids open world which is still won by Genshin Impact. Genshin Impact itself has entered updates 2.6 and has been running for more than 1 year.
Also read: Special Program Genshin Impact 2.5 Announces Various Interesting Thingsik
Thetan Arena
Gathering games Android MOBA is also enlivened by the competition with its presence Thetan Arena. Games it presents gameplay designed to combine skills your personal and teamwork.
Wolffun as game developers Thetan Arena would like to introduce games Free PvP MOBA that can be played for all ages on a base blockchains.
This system will be adapted for all types gamer range from casual players who have little time to play to players hardcore. 
Thetan Arena also presents various game modes besides classic MOBA to battle royale. The interesting thing introduced by Thetan Arena is that you can earn money while playing.
You will likely get cryptocurrencies through playing and trading items NFTs in marketplace.
Downhill Smash
Gathering games Android enlivened by games other interactive with various genres. Downhill Smash is one of them games recommended to play.
Downhill Smash is a free racing game from the ZeptoLab company. For those of you who already know, ZeptoLab is a company that brings games CATS: Crash Arena Turbo Stars, Cut the Rope and Crossy Road.
Games it will have you racing through a post-apocalyptic world where you will destroy everything in your path with gameplay Unique physics based.
Your main goal is to increase your power to make the best zombie destruction machine and to defeat the bosses giant zombies.
The Gameplay of Donwhill Smash it's quite simple. You just hold your finger on the screen to roll, swipe up to jump, and release finger pressure to issue attacks from several choices of heavy weaponry.
The weapons that are made are quite unique like screws where you will roll around using these weapons.
HyperFront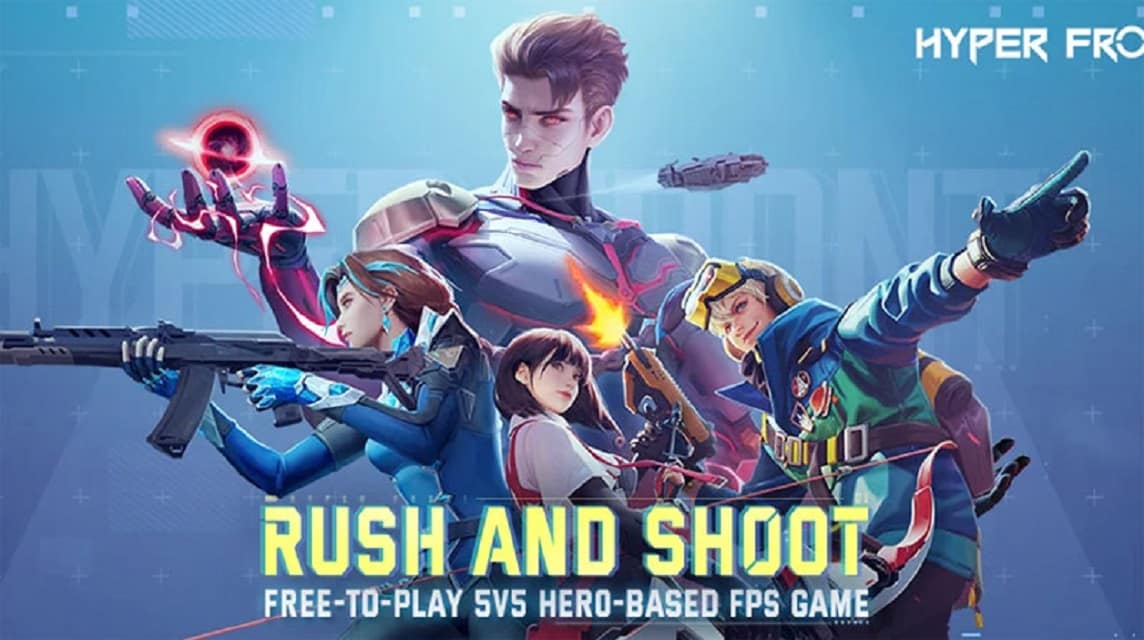 Games Valorant seems to be getting a strong competitor. Hyper Front is one of a kind games Android which will be released in 2022 and has a resemblance to Valorant.
Hyper Front is a 5v5 team-based FPS game on Android games it offers very intense PvP competition. There are various heroes with different and unique abilities and sophisticated weapons to create opportunities for your team's victory.
Games which was released by Netease Games Global has entered beta testing and is predicted to be released mid to late 2022. The release of Hyper Front is sure to liven up the pack competition games Another Android FPS.
Little Big Robots. Mech Battles
Little Big Robots. Mech Battles is games multiplayer battle (multiplayer) with a fast-paced duration using a giant robot.
As one of the games multiplayer from the group games This Android Little Robots offers something new by using a robot as a character. Each robot character in games it is uniquely designed, both in terms of design and craftsmanship.
You will play as a robot and take down enemy robots controlled by other players around the world. The main goal here is to win every battle and of course you can destroy the city where you are fighting.
As in games like COD Mobile or PUBG Mobile, games it follows a seasonal timeline. Each new season will bring lots of new content, including changes to the theme.
Frequent changes and updates have to make games still interesting. Little Robots will be one of a kind games Androids what you have to wait for.
Infinite Torchlight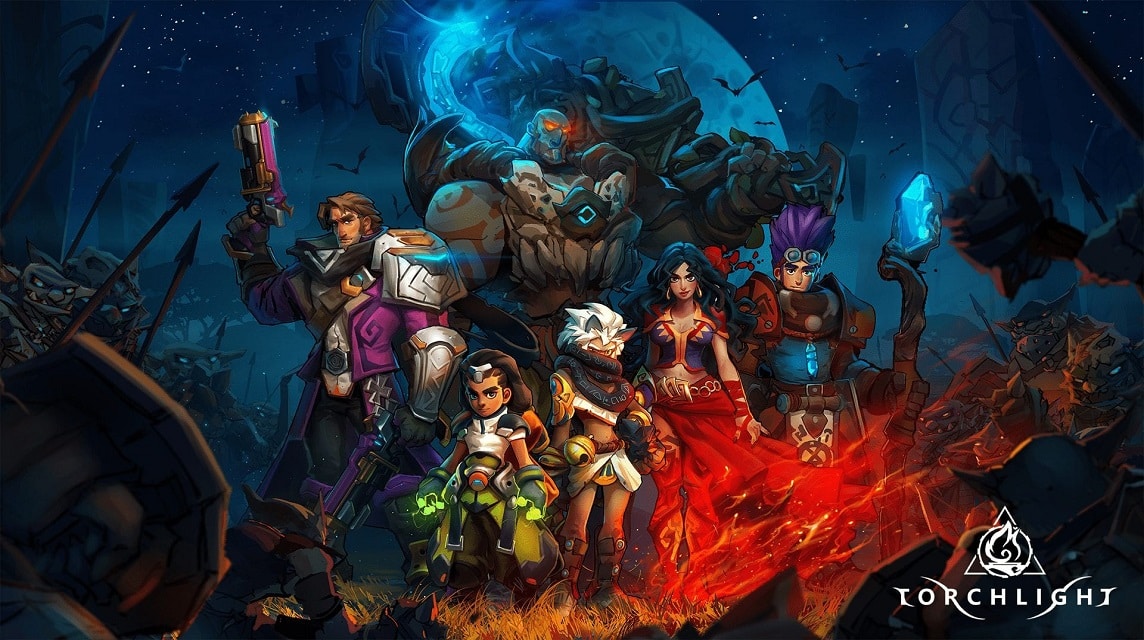 Games which is a sequel to the Torchlight series, will be present as one of a kind games Androids.
Set 200 years after the events of Torchlight II, Torchlight: Infinite promotes a more affluent world made possible through lively characters and high-tech equipment.
Xingdong Developer will release this series for Android and keep up with the competition from the bunch games Android released this year. Torchlight has entered its period beta testing on Android.
Much like previous Torchlight games, the focus is on fast-paced combat and flexible hero development, as well as a variety of unique pets to aid you in battle.