Fighters are roles Mobile Legends quite important in the team. One of these fighter heroes is Alpha. So, if you want to win, you have to know the Alpha gameplay tips below.
Alpha is one of the strongest Fighter/Oflaners. However, you must need a good understanding of the map to bring out the best from enemy heroes.
According to the Alpha gameplay, we can divide it into three phases. Our Alpha gameplay tips guide covers the perfect game plan for the early game, mid game and late game.
Arif_budiman
IDR 50,000
62%
IDR 18,900
Alpha MLBB Gameplay Tricks
Early Game
When a fighter goes to the top/Exp lane, clear the first wave of minions between the turrets. Then grab the Lizard at 0.45 seconds grab the little golden crab. If your mid-laner provides support, attack enemy buffs, or return to your lane and clear the minions.
Prioritize Bloodlust Ax after buying boots (250 gold) and try to tag enemies with beta for extra damage.
Remember, if you play as a jungler, hold mid lane and focus on farming for the first 4-5 minutes. Perform the following skill combos to get an early advantage.
Skill 1 + Skill 2 or Skill 2 + Skill 1
The focus of your game in the early game is farming, protecting and destroying your opponent's turret. Do this until you become rich and have great damage. You can only roam and join the war when your opponent's turret in your lane has been destroyed.
Mid Game
Mid Game is the main phase for Alpha gameplay. Don't feed the enemy and don't waste skill 3 like other skills. Skill 3 is the main skill for dealing with escape/damage.
Try to master it to avoid all kinds of ganks. . As an Offlaner your main task is to push the turret and every time 2/3 of the enemy heroes die, help your team to take the turtle.
Don't leave your lane wide open but if necessary do a quick rotation mid and help your carry to get kills. Perform the following skill combos to get a big advantage.
Skill 3 + Flicker + Skill 1 + Skill 2
Remember to Spam Skills 1 and 2 properly during the ultimate causing the marked target to take more damage.
You can use Flicker to change the direction of the ulti or you can force the enemy to knock on the ulti of anyone trying to gank from behind.
Late Game
Alpha's weakness is Crowd Controlled by enemies. So try to play it safe in this final phase. His 2nd skill helps him to regen very quickly with Bloodlust Ax, so spam the enemy properly.
Try to gank the enemy's ADR first, once the enemy is stunned and airborne they can't move. Don't be afraid to charge or start a fight if necessary to save your luggage.
You also need to be careful with Gatotkaca, Chou and Kagura. Because these three heroes can easily beat you. Don't force it if you can't win the match.
Also read: Popol and Kupa Gameplay Tips in Mobile Legends 2022
Don't hesitate to use the ultimate skill when you're in war, this is because the ultimate skill has a very short cooldown of 10-15 seconds in the late game.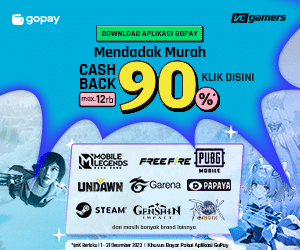 Take advantage of his passive skill when he's in war, don't hesitate to duel against any hero, his passive skill, namely Beta, gives very high true damage. Always aim and lock the opponent's core hero first when fighting, focus on attacking the Tank hero.
An excellent choice for rank play, Alpha is definitely a good choice for the current meta. These Alpha gameplay tips will definitely help guide easy wins with it in Mobile Legends. 
Also read: Zilong MLBB Gameplay Tips, Live the Dragon!
That's all for today's Alpha Mobile Legends gameplay tips. Would you prefer to use Alpha's gameplay in another way? Let us know in the comments section below!
For more game news and updates, join our Telegram Group, or our Discord server. Also, follow us on Google News, Instagram, and Twitter for fast updates.