Not all Ml players know the correct gameplay of Thamuz, so they often play brutally. Hence, we have created the best Thamuz gameplay tips on Mobile Legends 2022 below.
Lord Lava Thamuz Mobile Legends Bang Bang is a very strong Fighter type hero with a good set of Crowd Control, Blink, Buff, Regeneration and Area of Effect.
You can play him like a mass damage dealer in a teamfight because his ultimate skill makes him very mobile and durable. 
Arif_budiman
IDR 50,000
62%
IDR 18,900
Skill 1 and skill 2 also give him movement speed during 1v1 battles. He's the type of hero that's easy to play. You can play it as a Fighter or Initiator. 
In this guide, we will look at the best Thamuz gameplay tips in Mobile Legends 2022. Don't play brutal anymore!
Gameplay of Thamuz MLBB
Thamuz is a defensive hero who can be used as a fighter or ganker. You can play him as a fighter with a 1-2-2 rotation.
When choosing him, you need to know that he can clean minions and jungle quickly so you have to determine his build according to the enemy team and choose your battle spells wisely. 
According to Thamuz's gameplay, we can divide it into three phases. Our Thamuz Mobile Legends gameplay guide covers the perfect game plan to lead the team to victory.
Early Game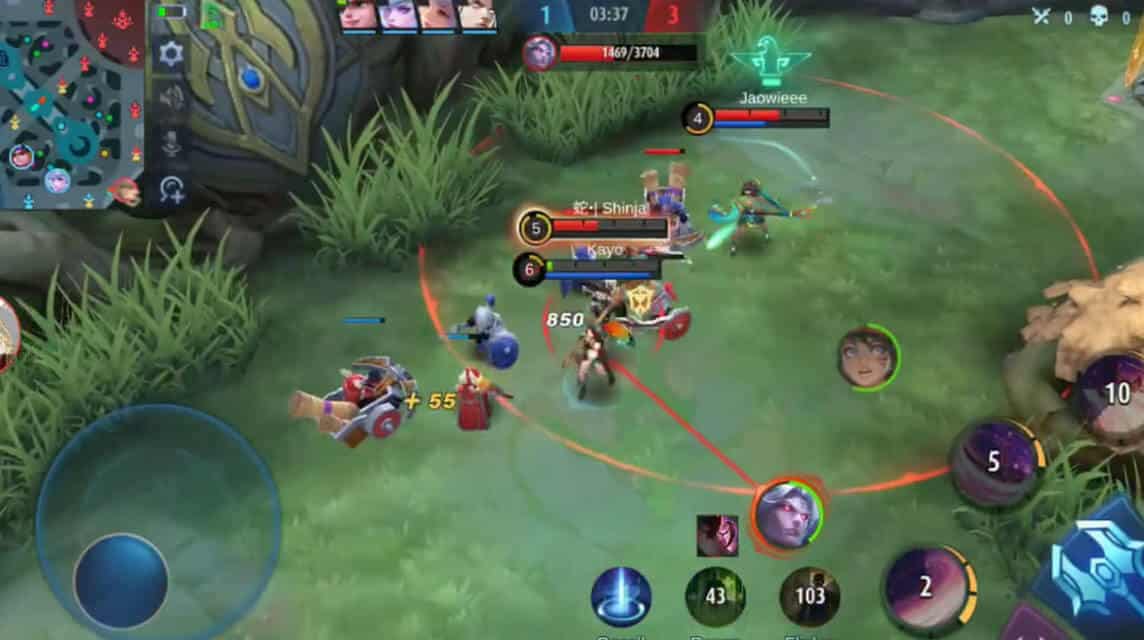 As a fighter, you have to go to the Exp lane and hold it and push until the team's carry gets the core item to get the kill.
You can cut lanes or take the enemy's red buff depending on where the enemy is (if the enemy does 1-2-2 it means they started with the red buff).
Don't leave your lane wide open to push enemies. Buy boots according to the enemy damage dealer. Besides that, you can do skill combos to get an early advantage like this;
Skills 1+ Skills 1+ Skills 2+ Skills 1
Mid Game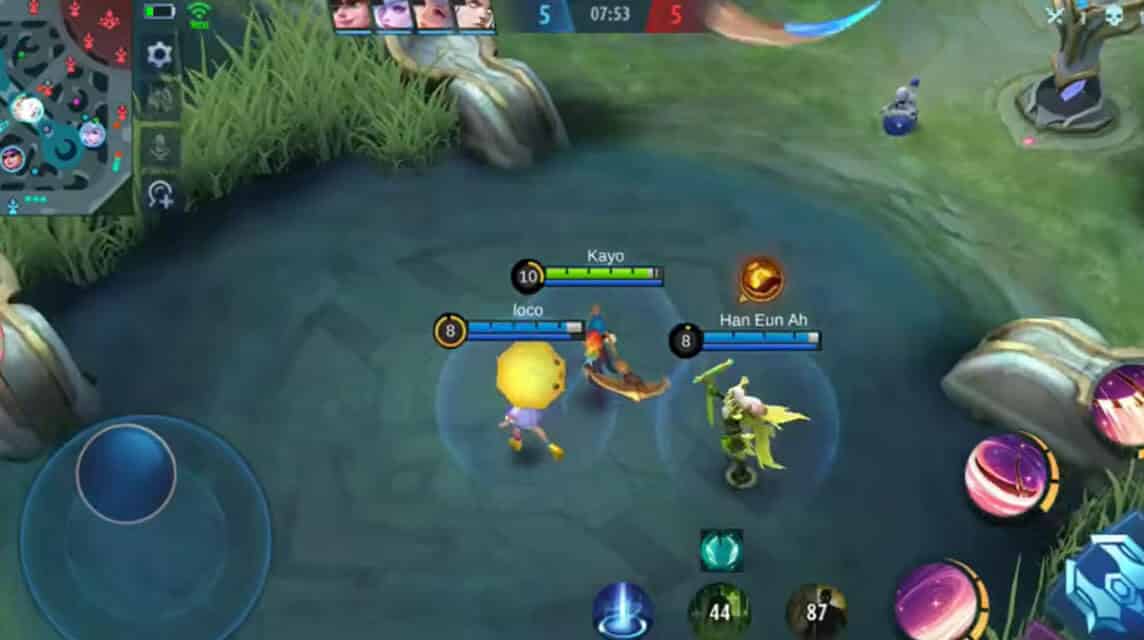 In this phase, Thamuz's gameplay shines the most because it gets its core items. Help your carry to get the turtle buff and do a quick rotation to the mid lane with your team.
Try hiding in the bushes to gank enemy damage dealers and for a successful jump. But don't forget to push lane, because push lane is more important than killing a hero.
Push turrets put pressure on the enemy to focus more on the lane than the team's carry. You can use Thamuz jump 3 times to blow up enemies faster.
Build Bloodlust Ax as the first item to get a spell vamp. Perform special skill combos to get the best from Thamuz such as;
Skill 1+Skill 2+Basic Attack+Basic Attack+Skill 1+Basic Attack
Also read: Best Vale Gameplay Tips in Mobile Legends 2022
Late Game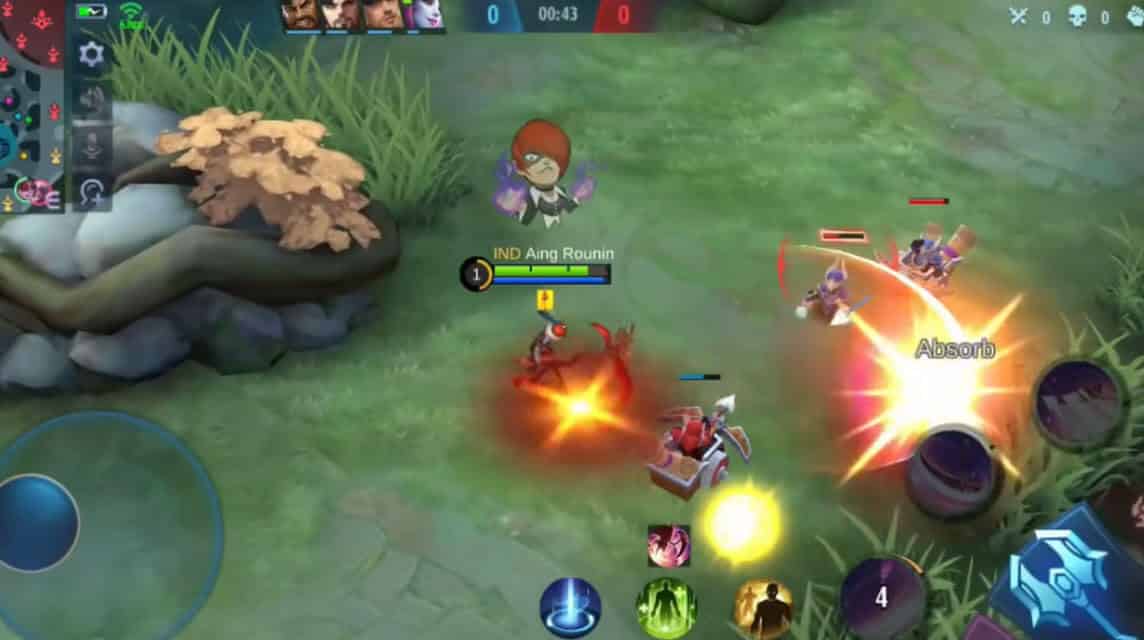 Use the second skill wisely in team fights because it is the only way to get skill 1 when the distance is long. If you can't get the first skill, the passive will also be useless. After you build the main lifesteal item, don't hesitate to gank a lot of enemies.
Your ultimate will fill up the HP bar during team fights. Try to lure the enemy towards the team. Activate the ulti and repeat the jump attack strategy in the following way;
Skill 1+Skill 2+Basic Attack+Basic Attack+Skill 4+Skill 1+Basic Attack
There is no special hero counter for Thamuz. The way to fight him is to lower his HP Regen Capability by building Anti-HP Regen Items such as a Necklace of Durance.
As a user of this hero, you need to increase your attack power to increase your physical lifesteal and focus on causing push turrets
Thamuz's gameplay doesn't develop well in the late game, so early and mid-game are the main areas. He can't do solo carry and team up because the trio will increase his ganking ratio.
Furthermore, you can combine him with Tigreal and Atlas when you form powerful combos with them. 
Also read: Best Jawhead Gameplay Tips in Mobile Legends 2022
These Thamuz gameplay tips will definitely help to guide easy wins with him in Mobile Legends. 
That's all for today's best Thamuz gameplay tips in Mobile Legends. Would you rather use Thamuz's gameplay in another way? Let us know in the comments section below!