Although their popularity grew as the division's greatness Mobile Legends-his, Rex Regum Qeon (or also known as RRQ) certainly has several other eSports divisions. One of them is the gaming division Free Fire which consists of two core teams: RRQ Kazu and RRQ Hide.
Both themselves are quite unfortunate across the world of competition Free Fire, both at the national and international levels. It has become a habit for eSports clubs to have two layers of teams in one division.
The first tier team will usually be filled by those who compete in the major/premier/first division leagues. As for the second-tier teams, they will be directed to compete in the minor/development/division 2 leagues. This scheme is intended so that cadre training can run better.
Cheapest Free Fire Products!
Arif_budiman
IDR 50,000
62%
IDR 18,900
Now for RRQ's own Free Fire division, the first tier team is filled by Kazu while the second tier is Hide. As a professional team, both of them synergize in providing the best results for the continuation of the club.
But it's quite unfortunate, on December 5, 2022, the management decided to let go of their second tier team. Most likely, this is seeing their performance which often collapses and fasts for titles.
So, for those who don't know much about the team's actions, let's try to discuss it while remembering the various achievements they had. This can be a reflection material for those who are now seriously pursuing a career in the world of eSports. Please listen!
Also read: How to Play Free Fire on a Laptop Very Simple!
Remembering RRQ Hide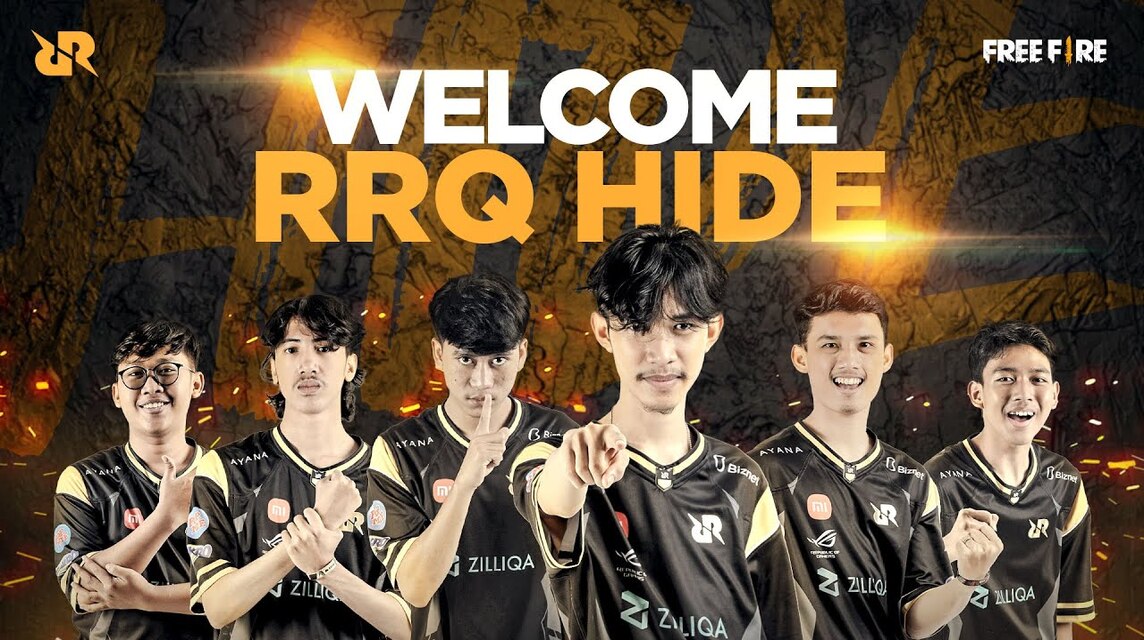 This team itself was formed on January 21 in the same year when it was disbanded. The formation effort was a solution to the fall of the RRQ Kazu team (then still called RRQ Hades) to Division 2. The hope was that this new team could survive in Division 1.
Until week four of the Regular Season 5 phase (ending on March 13), RRQ Hide seemed unable to deliver the desired results. This can be seen from their achievement which ended in the lowest position (18th).
Ironically, as RRQ Hide's establishment aims to cover RRQ Kazu's declining performance, the two teams switched positions when the Free Fire league entered season 6: RRQ Kazu returned to Division 1 while RRQ Hide was bounced to Division 2.
As Regular Season 6 Division 2 ended on August 21, RRQ Hide-was only able to end up in 6th place out of 18 teams that competed. As a "former" Division 1, of course this achievement was somewhat disappointing.
Even so, it doesn't mean that RRQ Hide has no achievements. They managed to win a number of competitions such as the Asian Community War Series 2022, Dunia Game WIB Season 16, and the Digi Arena Championship 2022.
So why did this second-tier team end up being disbanded by management? Is it because the lack of achievement in the prestigious arena is the main cause? So that you don't fail to understand, see the next discussion!
Also read: The Area of All Free Fire Maps You Should Know
RRQ Hide disbandment
In the last seconds before the disbandment of the second-tier team, RRQ Hide's roster was filled with five core players: Doooo, Tomo MKS, VinX, Imaax, and Xyroo.
Roster alternation has occurred in this team, where Doooo as the most senior has joined from the start of the team formation. Meanwhile, Imaax, as the last member to join, only lasted for about 3 months.
A lot of slanted news about the reason for the disbandment of this team. Some of them include the lack of team achievements, cutting management costs, RRQ going bankrupt, and so on. But to dismiss it all, the management then opened their voices.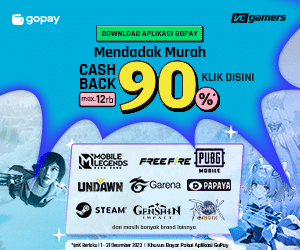 Reporting from their official social media page, RRQ at that time stated that the disbandment of their second-tier Free Fire team was a response and impact of the enactment of new regulation changes for the Free Fire Master League (FFML) in the future.
So don't get me wrong! It doesn't mean that the management has given up on this team, but that there is indeed a discrepancy between the continuity of the RRQ Hide team and the regulations applied by the official league.
Seeing the actions of the eSports team like this, we can learn that being a professional gamer is not always smooth and easy. There will always be twists and turns that need to be faced wisely anyway.
Also read: Best Free Fire Skin Recommendations, Easy to Get!
Don't forget to Top Up Diamonds in Mobile Legends Cheap, Fast and Safely at VCGamers Marketplace right now!