Good news for all Vicigers because they have the opportunity to get an Initial Land Offering (ILO) slot and free cluster land in the First Metaverse in Indonesia, RansVerse.
It's very easy to get cluster land for free on RansVerse.
Also read:
Wow! Virtual Cluster Land on RansVerse Sold for IDR 150 Million
Leaked Access Ways to Land Prices on RansVerse Raffi Ahmad
VCGamers Launches VCG Bridge Platform for All Holders
RansVerse ILO Whitelist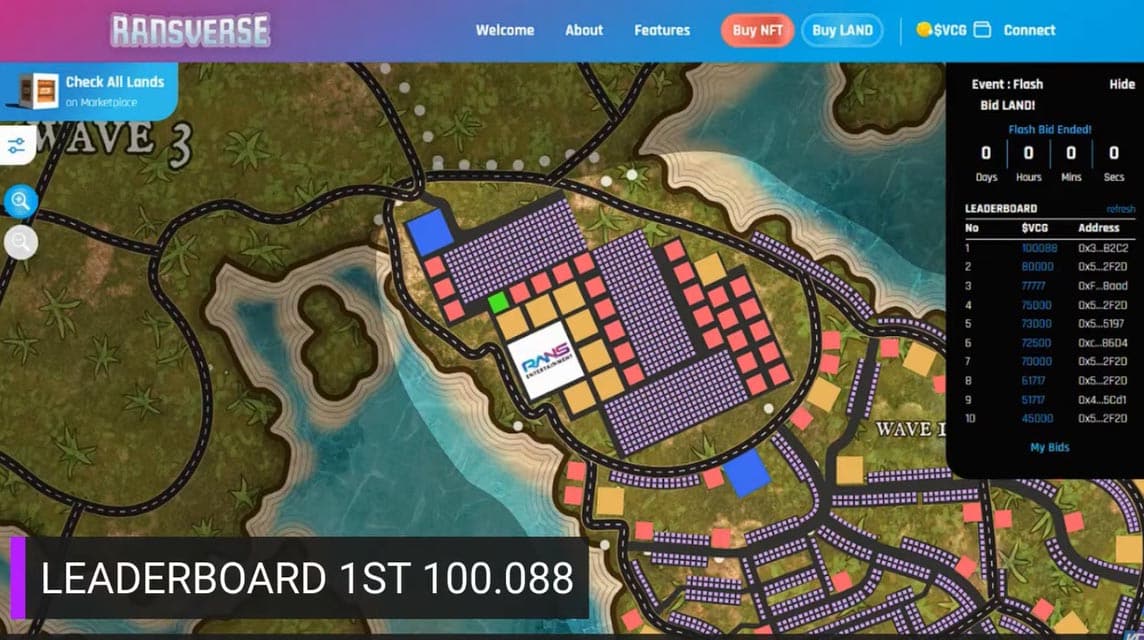 RansVerse ILO (Initial Land Offering) Whitelist is a list of Vicigers who can buy land on RansVerse before the ILO opens.
With this whitelist, Vicigers, who failed to win the Flash Bid Land auction on Wednesday, May 11, 2022, also have the opportunity to own land on RansVerse.
Also read:
VCGamers Distribute Tens of Thousands of $VCG Free Tokens
Getting to Know the RansVerse and the Activities Within it
2,040 Land on RansVerse to Be Sold to the Public in May 2022
How to Join the RansVerse ILO Whitelist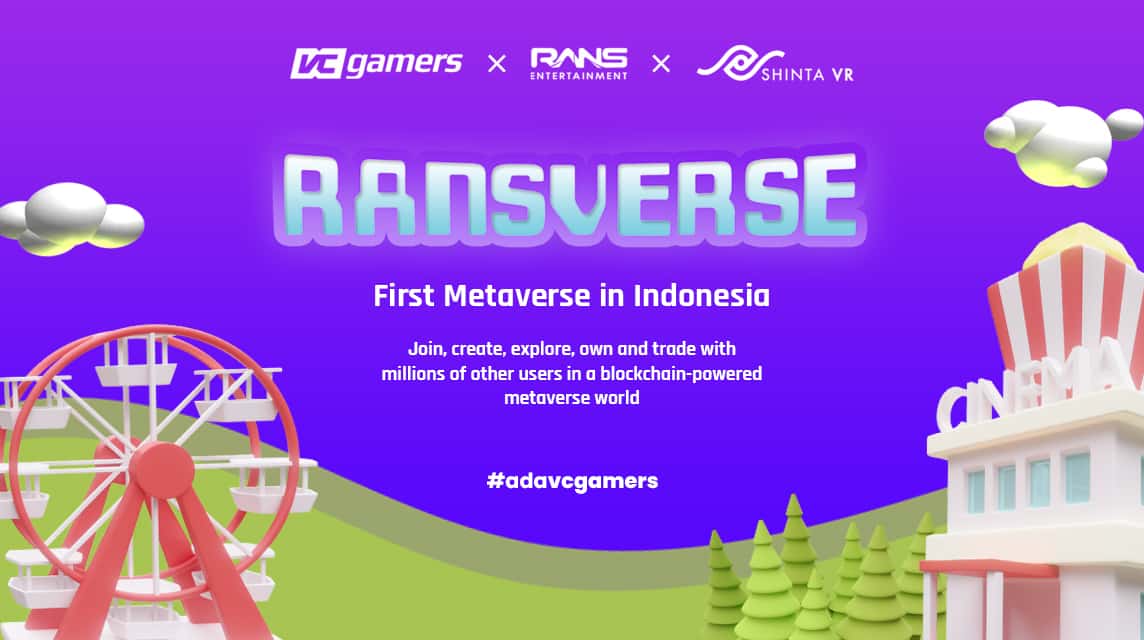 To join the RansVerse ILO Whitelist, there are a number of steps you need to take.
Here's how to join the RansVerse ILO Whitelist:
Open VCGamers – $VCG Staking
Stake min $VCG 500 Tokens for 1 Month (or more)
Screenshot proof of staking and submit it to the RansVerse ILO Whitelist form (click here)
Every time you stake 500 $VCG, Vicigers will get 1 raffle ticket.
The more $VCG you stake, the more raffle tickets you get.
The number of raffle tickets you get is multiplied according to the $VCG that you stake
The more $VCG you stake, the greater the chance to win
One winner will get 1 FREE land (Cluster).
The 10 winners will be included in the whitelist and will be able to buy single/cluster type land a few days before the ILO starts
The winner of this event will be announced on 19 May 2022.
Valid only for $VCG Token which is staked from 12 May 2022.
The whitelist validity period is 1 month from the announcement of the winner.
Also read:
How to Buy $VCG Token on Indodax
Try now! This is How to Buy $VCG Token on Pancakeswap
How to Buy $VCG Token on Uniswap
So, what are you waiting for?
Be sure to stake your $VCG Token right now and get a chance to get a free land (cluster) on RansVerse!
To note, VCGamers has conducted a Flash Bid Land on Wednesday 11 May 2022. In the flash bid land, one cluster in RansVerse sold for 100,088 $VCG or the equivalent of IDR 150,000,000.