Hey Vicigers! Did you know that PlayStation 5, aka PS5, will definitely be present in Indonesia in early 2021? Apart from that, the PS5 price has also been disclosed to the public, which makes you all have to prepare your savings from now on.
In the showcase that was held on Thursday (17/9) early morning Indonesian time, Sony not only announced the PS5 price and release schedule but also announced which games the next generation console is ready to play. The long wait for PS5 is over and we are gearing up to welcome a new generation of video games.
Well, Vicigers are already curious, right? What is the price and details about how to order and the price for PS5 Indonesia? For those of you who didn't get to watch the show, now VCGamers, let's talk about it.
Specifications, Release Schedule, How to Buy, and Prices for PS5 Indonesia
Equipped with the latest features and specifications as well as the best games from well-known developers, PS5 has managed to make a splash in the gaming world with its official launch.
Before you decide to buy a PS5, make sure you know what specifications you will get when you buy one of the best products from Sony.
Come on! Immediately, VCGamers will tell you the detailed specifications as well as the PS5 price and the list of games!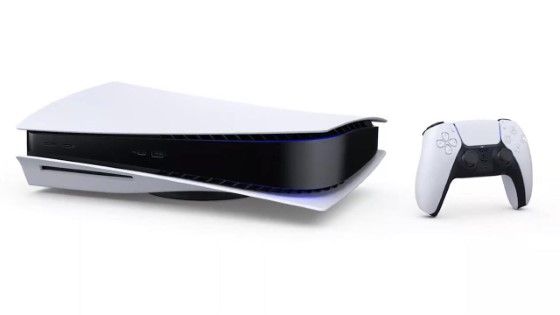 Unlike its predecessor, the processor on the PS5 has been upgraded and Sony has provided twice as much RAM capacity as the PS4.
Then, as we already know, the PS4 still uses an HDD (Hard Disk Drive) as its storage medium, but the latest PS5 comes with an SSD (Solid State Drive) whose high speed will definitely make your game loading times faster. It doesn't end there, of course you can still expand this PS5 SSD with an additional SSD. In the graphics section, a significant increase can be felt by using the AMD GPU with 23 CUs (Compute Units) with a computing power of 10.28 TFLOPs. Meanwhile, the PS4 only has a GPU with 18 CUs with only 1.84 TFLOP computing power. Apart from that, you will also be able to enjoy the sensation of playing PS games with a sharper image resolution, because the PS5 supports resolutions up to 8K at 60Hz. Isn't that amazing?
For more detailed specifications, you can read the table below:
Details
Playstation 5
CPUs
x86-64-AMD Ryzen Zen 2

8 Cores / 16 Threads

Variable frequency, up to 3.5 GHz

GPUs
AMD Radeon RDNA 2-based graphics engine

Ray Tracing Acceleration

Variable frequency, up to 2.23 GHz (10.3 TFLOPS)

System Memory
16GB GDDR6

448GB/s Bandwidth

SSD
825GB

5.5GB/s Read Bandwidth (Raw)

PS5 Game Discs
Ultra HD Blu-ray, up to 100GB/disc
Optical Drives
Ultra HD Blu-ray (66G/100G)
Weight
PS5: 4.5kg

PS5 Digital Edition: 3.9kg

power
PS5: 350W

PS5 Digital Edition: 340W

audios
Tempest 3D AudioTech
Inputs/Outputs
USB Type-A port (Hi-Speed USB)

USB Type-A port (Super-Speed USB 10Gbps) x2

USB Type-C port (Super-Speed USB 10Gbps)
List of PS5 Games to be Released
Not only publishing PS5 prices and release schedules, through its virtual launch, Sony has also shown several video game trailers that will be available on PS5 and now VCGamers will tell you 5 games that you should play on the upcoming PlayStation 5, here's the list:
1. Final Fantasy XVI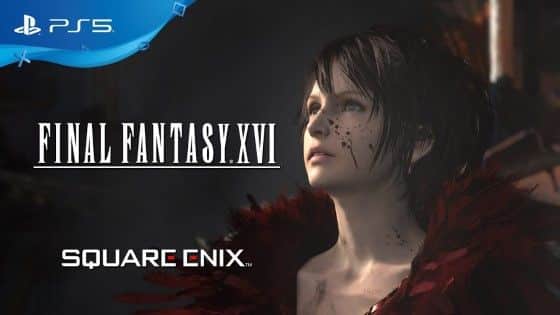 Vicigers who are fans of one of the most successful games, Final Fantasy, were surprised by the announcement of the continuation of the XV series. Square Enix, as the developer of the FF series game, has announced the arrival of Final Fantasy XVI in 2021.
FF XVI is certain to be one of the games that can be played on the PS5 later. Can't wait right?
2.FIFA 21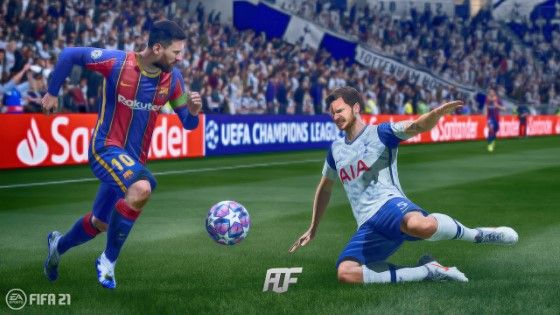 Now! This favorite game from EA Sports will be coming to PS5. You will be able to enjoy several new upgrades such as super fast loading times and sharpened game animations. Surely you can't wait to play with your friends?
3. NBA 2K21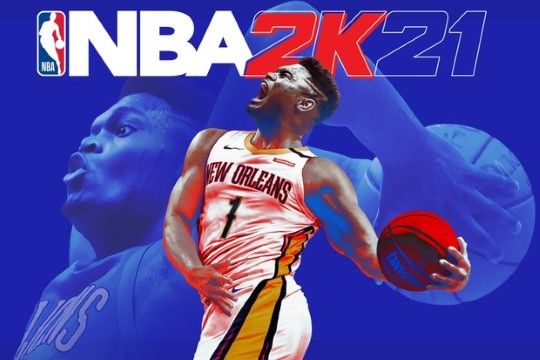 NBA 2K21 is the latest title in the NBA 2K series, the leading sports game that many fans have been waiting for, maybe Vicigers is one of them! 2K itself, as the publisher and developer of this game, has opened pre-orders for NBA 2K21 on PS5.
4. Resident Evil Village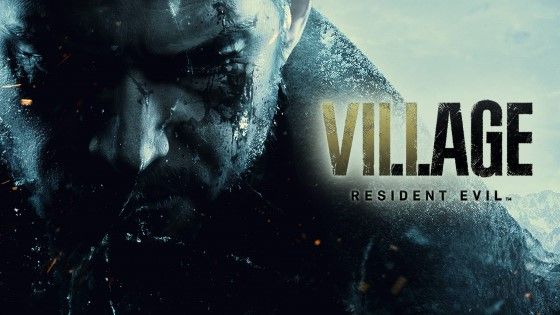 In 2021, you will be able to enjoy this survival horror game on PS5. Guaranteed, the graphics will be more realistic and can definitely increase your playing adrenaline.
In the latest video, there is a sinister aura that perhaps exceeds the previous series VII. Resident Evil Village will take players to a village that has a tense atmosphere.
5. God of War: Ragnarok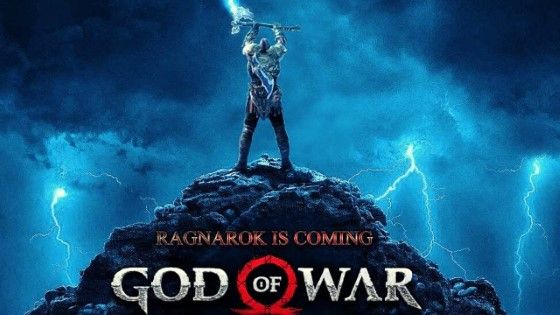 The game that was named Game of the Year in 2018, God of War, will have a sequel in 2021. The story of Kratos in the world of Norse mythology seems to be continuing. This is after Sony and Santa Monica Studio announced the presence of God of War: Ragnarok in 2021 for PS5. Are you interested in continuing the sequel of this game?
6. Fortnite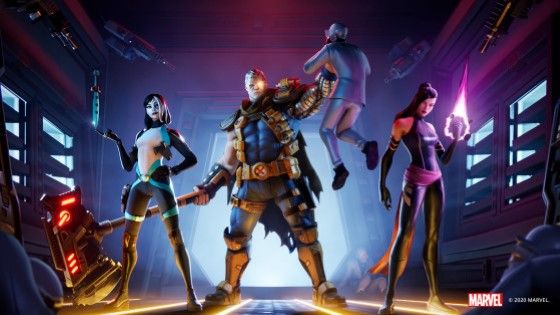 Fortnite coming to PS5 will be the same as you know and love all along. So, you don't need to worry about the gameplay, okay? The Fortnite game on PS5 will only experience an increase in graphics thanks to the work of the Unreal Engine to improve its quality.
Price of PS5 in Indonesia
After knowing the specifications and the exciting games that will be available on the PlayStation 5, now you must be wondering how much the PS5 costs in Indonesia, right? It seems that Sony can't hold back long enough to release the price of the PS5, as you already know, this is the price for the PS5 which will be available in January in Indonesia:
| | |
| --- | --- |
| Sony PS5 | Price |
| Digital Edition | IDR 7,299,000,- |
| Ultra HD Blu-ray Disc Drive (Physical CD) | IDR 8,799,000,- |
This time the PS5 gives you a choice, do you prefer the digital edition, where all the games you want to play or buy must be downloaded, or the physical edition, where you can buy physical PS5 game CDs as usual. Even though the price is higher than expected, console game lovers are still enthusiastic about buying a PS5.
Release Schedule, Pre-Order, and How to Buy PS5 in Indonesia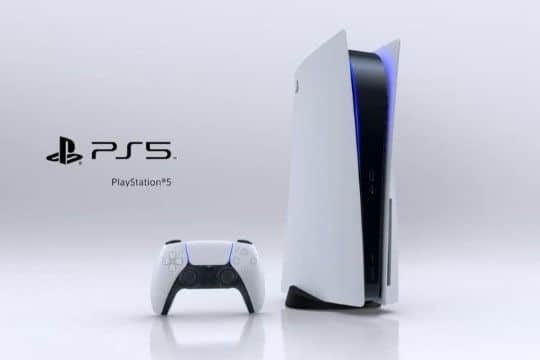 According to the latest news from Sony Interactive Entertainment, pre-orders for PlayStation 5 can start on December 18, 2020 in Indonesia.
Even though you can order it starting next December, shipments of this latest console game will only start on January 22, 2021, including its availability to be purchased offline.
PS5 Accessories Prices
It turns out that it's not just the game consoles whose prices have been uncovered, SIES has also announced the prices of various PS5 supporting accessories to complement playing the console games. Here are the accessories and official prices:
| | |
| --- | --- |
| Accessories | Price |
| DualSense Wireless Controllers | IDR 1,269,000,- |
| PULSE 3D Wireless Headset | IDR 1,699,000,- |
| HD Camera | Rp999.000,- |
| Media Remotes | Rp.499.000,- |
| DualSense Charging Station | Rp.499.000,- |
Vicigers, The launch of the PS5 received a very lively reception from PlayStation lovers around the world. How about you alone? What is it that makes you really looking forward to the release of the PlayStation 5? Is the price of the PS5 according to your expectations?
Stay tuned for updated information about games only at VCGamers. So that you don't miss any news, you can follow VCGamers' Instagram and Facebook accounts!