Hero tank/marksman, Edith is one of the mainstays who can serve in several important roles. If you are a user of this hero, you must use the Edith ML build item in season 25.
This hero is so flexible that it can be used for several roles. Heroes Mobile Legends This is known to have a slick crowd control or CC ability so that it can score great damage to opponents. 
He has a passive skill that deals painful magic damage to opponents. Skill 1 of this hero, namely Earthquake, gives painful physical damage with a CC effect to the opponent for 1 second.
Arif_budiman
IDR 50,000
62%
IDR 18,900
His second skill called forward allows him to throw opponents backwards. Meanwhile, the ultimate skill of this hero is playing rage which causes painful accumulation of damage.
List of Edith ML Build Items
This hero is officially buffed in the latest update, here is the Edith ML build that you should pay attention to as a user.
Tough Boots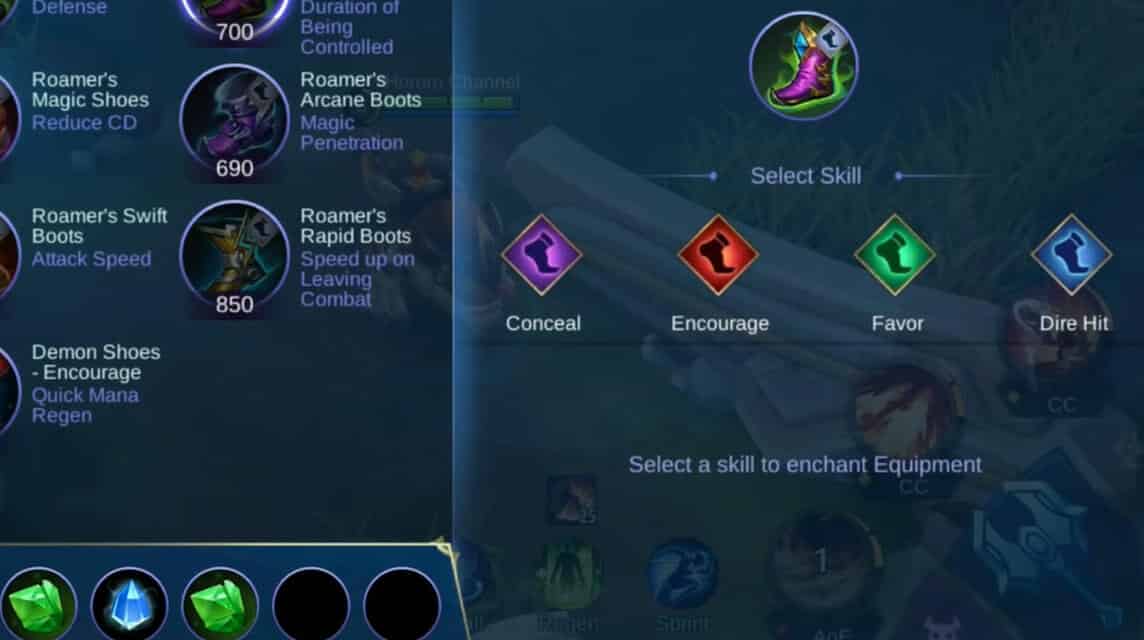 The Tough Boots item for him provides an additional 40 movement speed with 22 magical defenses which have a unique passive with a crowd control effect that is reduced by 30 percent. 
Because items can increase Movement Speed by 40 and can provide an additional Magical Defense of 22. So this shoe item can withstand damage attacks from Mage-type heroes. 
Not only that, the Tough Boots item also has a unique passive called Fortitude. This skill can reduce Crowd Control effects by opposing hero skills by 30 percent. 
Dominance Ice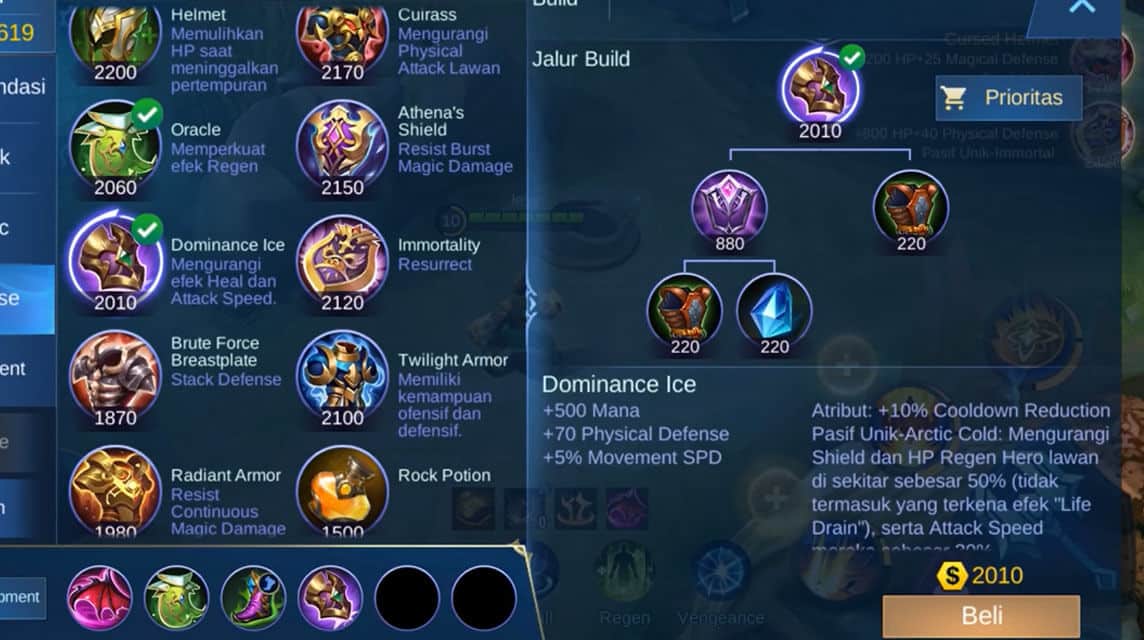 Another item to choose from is Dominance Ice which provides an additional 500 mana, 70 physical defense, and 5 percent movement speed with a unique passive that reduces the opponent's HP shield regen.
Because this defense item can provide additional physical defense of 70 and mana of 500 and can increase movement speed by 5 percent. So you have a very strong defense in battle.
Apart from that, the Dominance Ice item also has another attribute, namely 10 percent Cooldown reduction. This item also has a unique passive (Arctic Cold) which reduces the opponent's shield and HP Regen by 50 percent and increases attack speed​​​​​​​​​​​​​​​​​​​​​​ ​​​​​​​​​​​​​​​​​​​​​​​​​​​​​​​​​​​​​​​​​ ​​​​​​​​​​​​​​​​​​​​​​​​​.
Antique Cuirass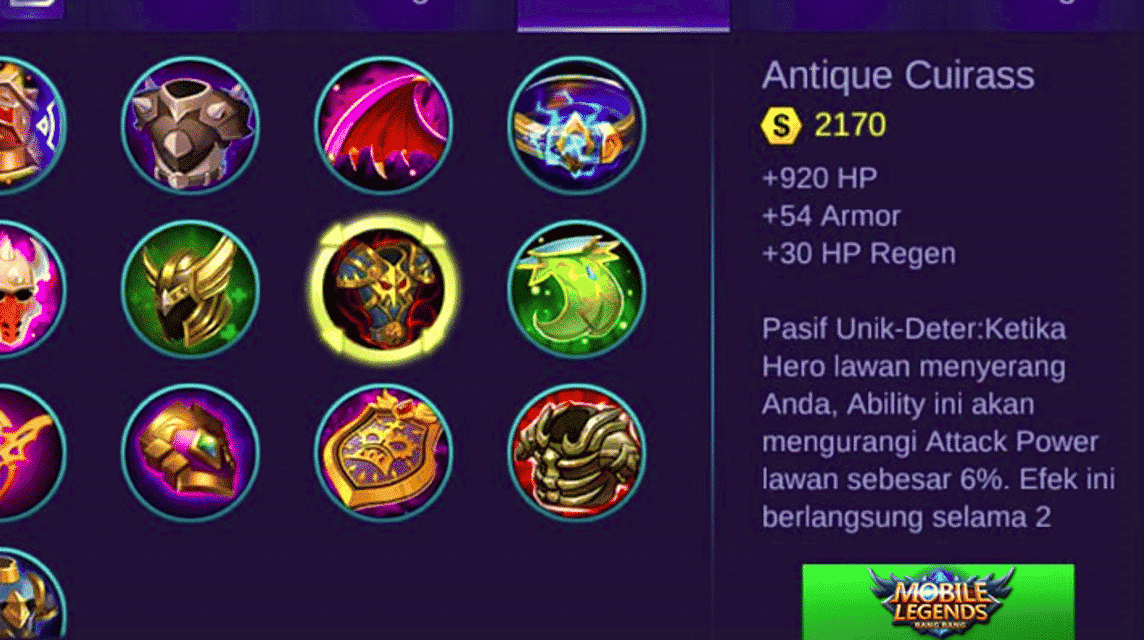 This item can increase Tigreal's defense in the early game. Antique Cuirass can provide an additional Physical Defense of 54 and an HP of 920, as well as an additional HP Regen of 4. 
Not only that, Antique Cuirass also has a unique passive called Defer. This passive effect will be active when Tigreal is hit by an opponent's skill, reduces the opponent's Physical Attack by 8 percent for 2 seconds, and can be stacked 3 times. 
Athena's Shield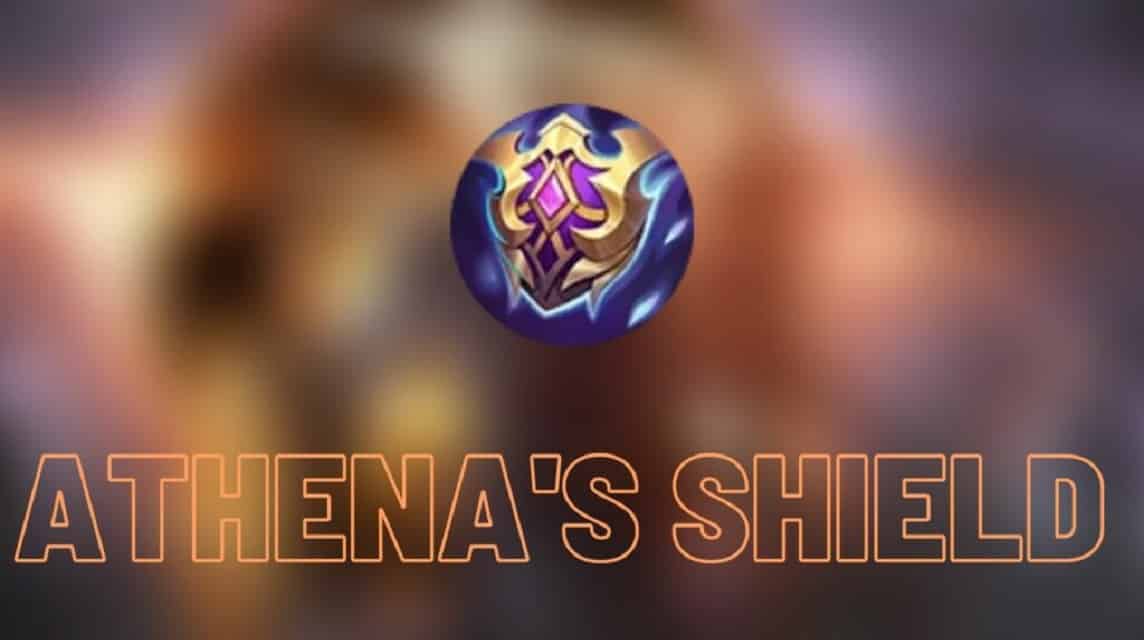 The next item is Athena's Shield. Because this item can provide additional magic defense of 62 and HP 900, as well as additional HP Regen 2. Apart from that, Athena's Shield also has a unique passive called Shield.
This passive effect is active when Edith is hit by the opponent's magic damage, the attacks received can be reduced by 25 percent for 5 seconds. So this thing can withstand very high impact attacks like Eudora.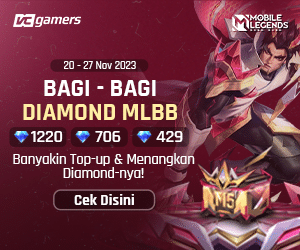 Also read: Why is Athena's Shield the Best Magic Resist Item in MLBB? Here's the reason Bro!
Immortality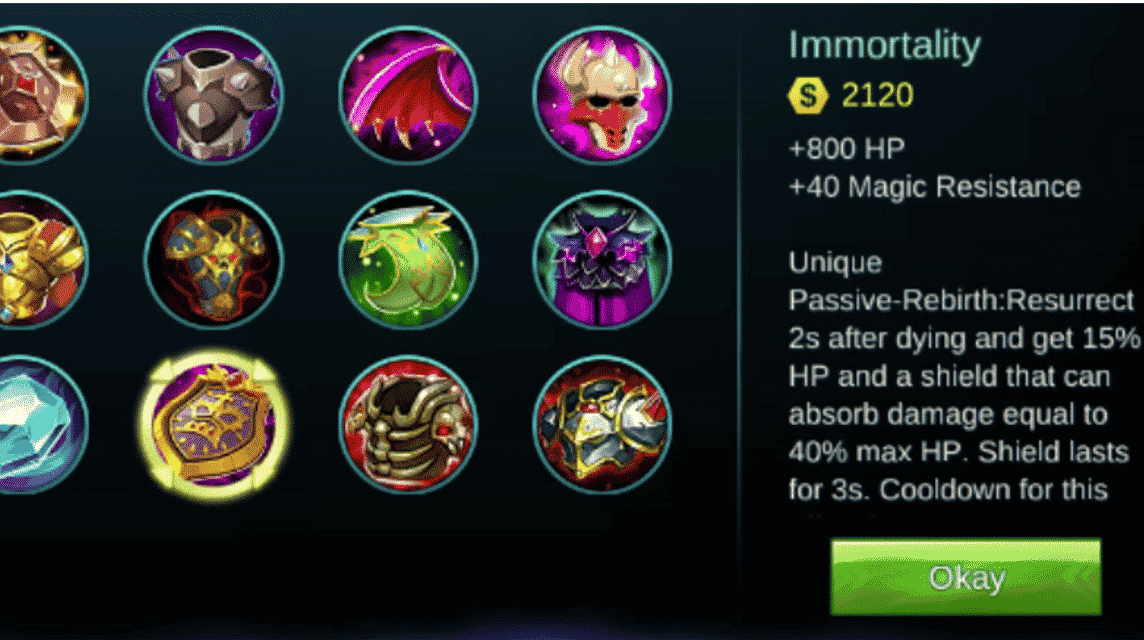 Another thing you can buy is Immortality. Because this item will help you survive longer in battle. Immortality items have a unique passive called Immortal. This passive effect can revive Edith after being banned for 2.5 seconds.
Not only that, this passive also provides an additional 16 percent HP and a shield effect that absorbs 220-1200 damage for 3 seconds. Immortality items can also provide additional Physical Defense of 40 and HP of 800.
Also read: Recommended Counter Edith Items in Mobile Legends 2022
Don't forget to top up Mobile Legends diamonds only at VCGamers. Every day there are attractive promos that are waiting for you.