PC horror games are often loved by gamers. However, this time, we will discuss one best horror game made by Indonesians, you know!
This is of course very cool. Because, these games are made by Indonesian developers.
For fans of horror games, of course you want to feel the sensation of being challenged when playing the game.
Instead of being curious, this article will discuss one of the original Indonesian horror games that will definitely challenge you. Listen here, OK!
Also read: Old School Facebook Games, Fun and Really Hits!
Pamali: Indonesian Folklore Horror
A narrative horror game from Indonesia namely Pamali: Indonesian Folklore Horror which is set in the daily life of Indonesian society.
This horror game also carries mystical events in Indonesia. The myths and beliefs that exist in Indonesian society are present in this game.
Pamali: Indonesian Folklore Horror is an Indonesian PC horror video game developed and released by StoryTale Studios from Bandung on December 28, 2018.
The name of the game "Pamali" comes from Sundanese which means "an order that no one should violate".
In this PC horror game, it invites the players to uncover mysteries and make important elements in traveling through the game until the end of the game.
By playing the Pamali game, you can find out more about the myths, beliefs, culture, and taboos that still exist in Indonesia. Well, really exciting right?
You can easily download this game on Steam. Make sure that the balance in your Steam Wallet is available and sufficient.
Cheap and Fast Top Up Steam Wallet at VCGamers Marketplace Right now!
Thrilling Storyline and Version
The White Lady (Kuntilanak)
A man named Jaka who lives alone after being left by his parents and older brother died. And he was in need of money and he wanted to sell his house.
Jaka's old house is very neglected and neglected. Jaka, as the main character in this PC horror game, has to clean and renovate his house to sell.
Not long after that, Jaka experienced a mystical thing at his house. It turns out that he met a ghost of a woman with long hair or call it a kuntilanak, who is her own sister who has died.
His brother always haunts Jaka because he still has regrets in the world. Therefore, Jaka tried to find out what was making his brother uneasy, so he intended to find out the cause of his brother's regrets in the world.
The Tied Corpse (Pocong)
In this PC horror game, we as players play the role of a grave guard, let's call him Cecep. He was in charge of the burial process.
When the burial process took place, Cecep felt terror every night from the trivial mistakes he had made. The terror experienced by Cecep was carried out by a spirit that had just been buried by him.
Wow, how? until here already made goosebumps right? Relax, there are still two (2) other versions that are no less goosebumps.
The Little Devil (Tuyul)
In this version of the PC horror game, it has a short story about a female student named Putri. He is looking for living expenses to help his father's treatment.
The daughter had been warned by her father not to have any more contact with her grandfather. However, he still stubbornly wants to meet his grandfather, maybe he will help him.
Putri's grandfather was very wealthy, therefore Putri was very optimistic that her grandfather would give her some of the inheritance and help with her father's medical expenses.
However, behind his grandfather's abundant wealth, it turns out that there is help from Tuyul.
The Hungry Witch (Leak)
In the fourth version of this PC horror game entitled The Hungry Witch, it tells of a mother named Kirana who is pregnant.
He went to his hometown by using his private car. A pregnant mother who needs to protect her baby from spirits while avenging her mother's death.
Also read: 5 Most Exciting Samurai PC Game Recommendations in 2023!
Visual and Audio Effects
This PC horror game is designed using the Unreal Engine 4 game engine so that the in-game visual graphics are very attractive and disguise the dark atmosphere at night so that this successfully gives goosebumps to the players.
You can also find "background noise" sound effects here, such as the sound of cabinets, doors, light switches and petromax glass lamps.
Be careful, sometimes it can also bring up a surprising effect so you will feel a jumpscare.
PC Support Game "Pamali: Indonesian Horror Folklore"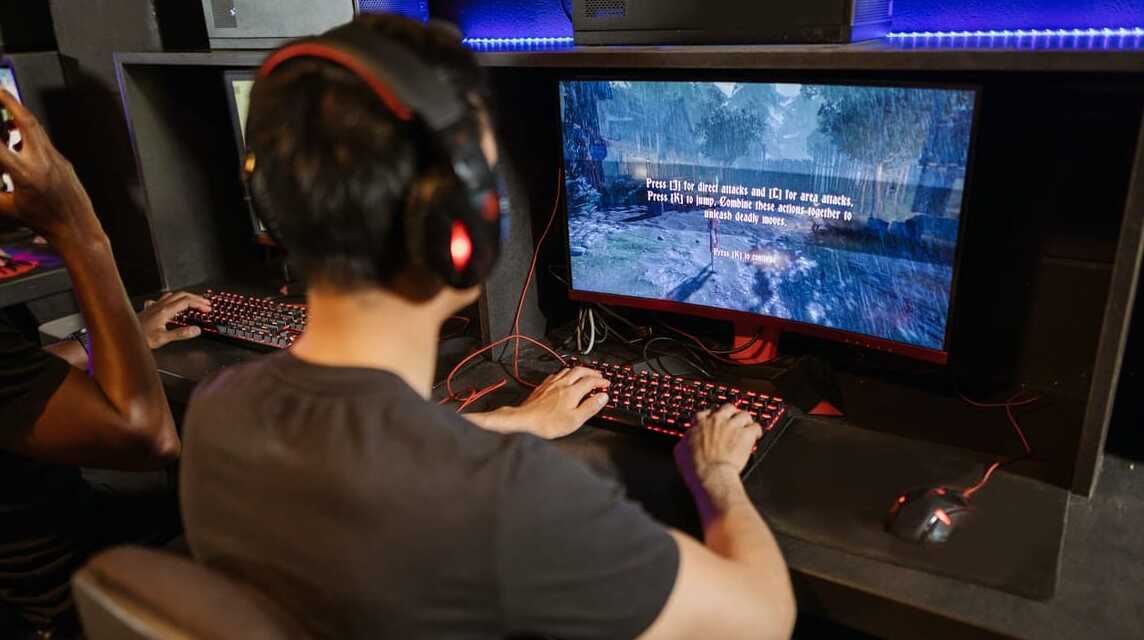 If you are curious to play this PC horror game, of course you must have a PC/laptop that supports this game. There are several things that must be considered before playing this game, namely:
At a minimum
OS: Windows 7 64-bit
Processor: Intel(R) Cores(TM) i5-7200U CPU @ 2.50Ghz
Memory: 4GB of RAM
Graphics: NVIDIA GeForce 940MX
DirectX: Version 11
Storage: 2GB
Recommended
OS: Windows 10 Pro 64-bit
Processor: Intel(R) Cores(TM) i7-6700 CPU @ 3.40Ghz
Memory: 16GB of RAM
Graphics: NVIDIA GeForce GTX 970
DirectX: Version 12
Storage: 3GB
Also read: How to Buy a Steam Wallet on VCGamers, Fast and Easy!
Well, how? Already feel interested in playing this PC horror game? Those are some things you need to know before playing Pamali: Indonesian Folklore Horror.
Don't forget to read the latest game news updates at VCGamers News, yes!