Read before: Galaxy Tab A7 2020, Cheap Tablet Solution from Samsung – Part 1
The Galaxy Tab A7 2020 is supported by a mid-range chipset from Qualcomm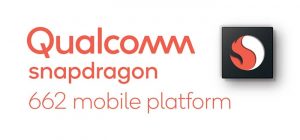 The last Galaxy A series tablet from Samsung, which was launched in Indonesia, is now powered by Qualcomm's Snapdragon 662 chipset brain. Maybe many of you are protesting, why don't you use the newest Snapdragon 700 series!
Maybe the reason Samsung is still using the Snapdragon 662 instead of having to use the latest Snapdragon 700 series, sure, none other than is the consideration of the price that will be given to potential customers.
Cheapest Top Up Social Live!
Arif_budiman
IDR 50,000
62%
IDR 18,900
It could be that the Galaxy Tab A7 2020 uses Snapdragon 720G/732G. The price tag will be more than 5 million rupiah, it can no longer be categorized as a cheap tablet!
If the Betawi people say Vicigers, no matter what, it's still lucky how come this tablet doesn't use the older Snapdragon 660.
The GPU used by the Snapdragon 662 is also much improved than that used by the Snapdragon 660.
The Snapdragon 662 uses the GPU Adreno 600 series, namely 610, while the Snapdragon 660 still uses the GPU Adreno 500 series, namely 512.
For matters of RAM and internal storage, this tablet has two variants, namely 3/32GB and 3/64GB. However, only the 3/32GB variant officially entered Indonesia. Samsung does not write clear information about what storage technology they use. Are you still using eMMC like the Galaxy Tab A with S Pen 2019, or are you already using UFS.
Do not forget that this tablet also comes with an additional microSD slot that can accommodate capacities up to 1TB. Interesting right?
Main camera and selfie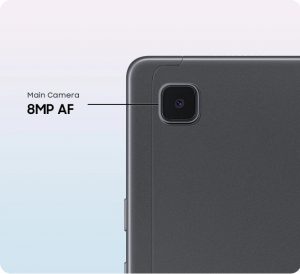 In terms of cameras, this tablet is armed with an 8MP auto focus main camera, which is capable of recording up to FullHD 30 fps resolution, and a 5MP selfie camera which also has the same video recording capabilities as the main camera.
Unlike the Galaxy Tab A with S Pen 2019 which is equipped with an LED flash, this tablet has to remove this feature, for some reason.
Like cheap Samsung tablets in general, the two front and rear camera setups on the Galaxy Tab A7 2020, the quality might be said to be sufficient for the tablet class.
However, don't expect to get a 'wow' photography experience with this tablet. Because the camera on this tablet can at least support your video call activities properly Vicigers.
Features, connectivity and sensors
Do you think you can guess what features stand out the most from this cheap Samsung tablet? Of course, the quad speaker feature with Dolby Atmos, no other tablet in its class from competitors offers this feature, so this time we have to thank Samsung for bringing this feature to the Galaxy Tab A7 2020.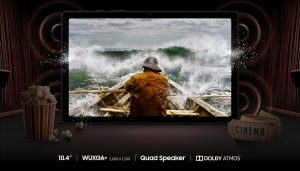 The connectivity embedded by Samsung in this tablet is also not too special, you could say it's the same as a smartphone in general.
Wifi, bluetooth 5.0, gps, and USB type-C port support are ready to accompany you to complete the connectivity of this tablet.
Because the previous series of the Galaxy Tab A series also did not have the NFC feature embedded, at least we can still make room for why there is no NFC feature on the newest Galaxy A series tablet.
However, this time the Galaxy Tab A7 2020 has experienced an increase in the embedded sensors sector. If on the Galaxy Tab A with S Pen, the available sensors are only accelerometer and proximity. Now the Galaxy Tab A7 2020 comes with more complete sensors, namely accelerometer, gyro, proximity and compass.
FYI, this tablet doesn't have a fingerprint sensor, Vicigers! So, don't try to find the location of the fingerprint on this tablet, because it doesn't exist!
Price
This will determine whether a device that is categorized as a cheap tablet from Samsung is worth buying or not.
Because as is the habit of Indonesian netizens, even if the specifications provided are good, if the price is 'expensive', it will still be in the 'bad' or 'not worth buying' category!
For those of you who are curious about the price of this tablet, Samsung sells it at SRP 4,999,000. However, you can find this tablet at a lower price on your favorite e-commerce/marketplace, not even more than 4.5 million rupiah for the official guarantee.
Oh, this tablet only supports single-SIM, Vicigers, so for those of you who have lots of SIM-cards, just buy another cellphone!
Don't miss it to always get the latest and complete news updates about games. Starting from new game reviews, tips and tricks and so on. Just follow the account Instagram VGamers and Channels YouTube yes. Come on! Join the community on Discord VCGamers, the largest gamer community in Indonesia discord.gg/EDWvQ9jQEp