Do you want to invest $VCG Token? It's best if you know the $VCG Token Roadmap that we have planned beforehand.
In this article, we will briefly, clearly and concisely discuss the $VCG Token Roadmap. Let's look at the review right now.
Cheapest Top Up Social Live!
Arif_budiman
IDR 50,000
62%
IDR 18,900
Overview of $VCG Token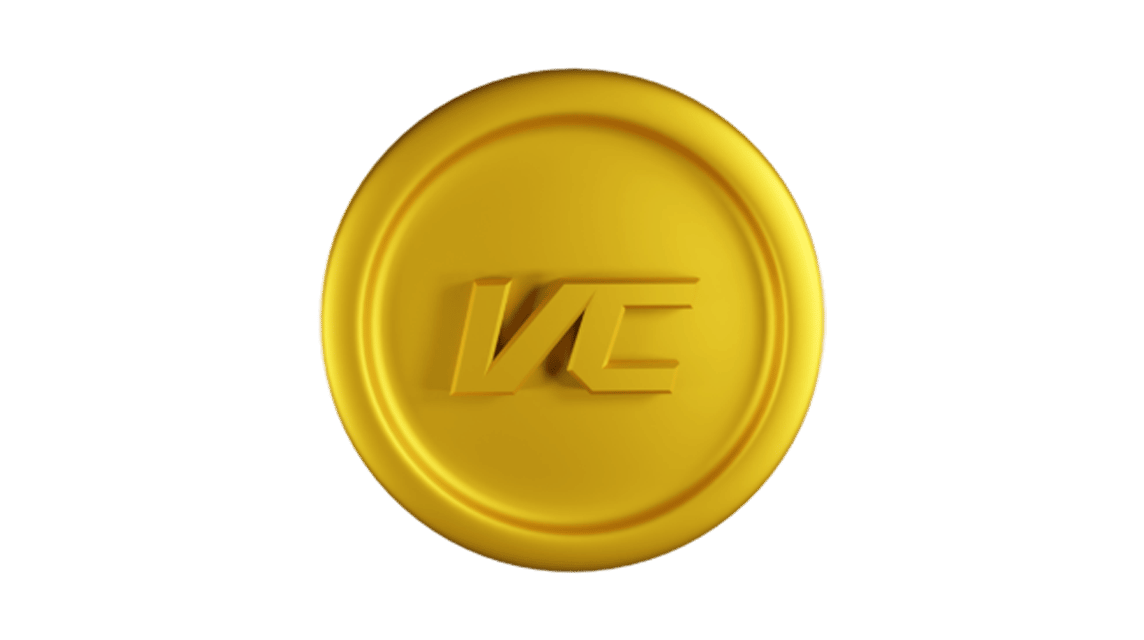 So that you always remember $VCG Token, we will remind you again that $VCG Token is a domestic digital crypto asset developed on the platform social commerce that connects gamers and enables them to buy and sell digital game items, as well as game NFTs.
$VCG Token Roadmap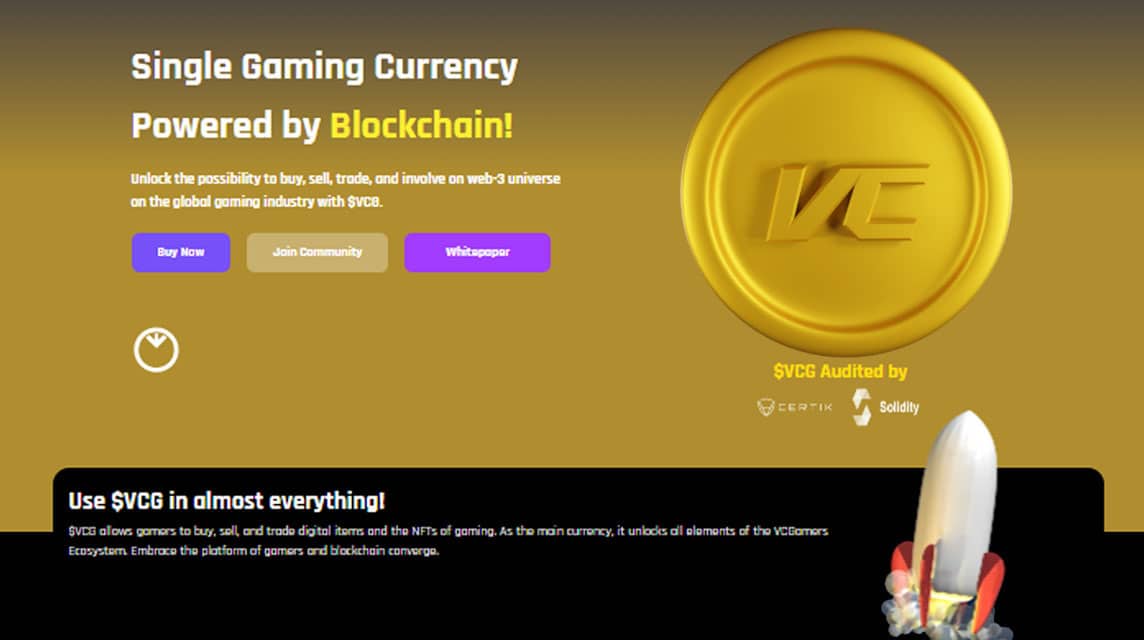 The $VCG Token Roadmap is prepared for each quarter (Q). Currently, the stages in Q1, Q2 and Q3 have been running smoothly. 
In Q1, there are nine things that have been done. Namely building a VCGamers team, building a blockchain community, website development VCGamers, Tokenomics & Smartcontract, Techrate Audit, IDO pre-Sale on Pink Sale, DEX listing on Pancakeswap, Listing on CoinMarketCap and Listing on Coin Gecko.
Then, in Q2 we also did a number of things. Such as, Certik audit, surprise collaboration, CEX listing on Indodax, cross-chaining to ETH, holding community events, launching the Staking feature, Tokocrypto Sembrani Blockchain Accelerator (TSBA) Graduation, holding RansVerse ILO 1.1, Swap Utility and launching the VCGamers application for Android.
Also read: $VCG VCGamers Crypto Token Officially Launched, Check Out the Complete Info!
Furthermore, in Q3 we published the RansVerse Roadmap, published the RansVerse Whitepaper, rolled out RansVerse 1.2 – 1.4, Cross-Chain Enablement, Enchantment Landing Pages and implemented a product page and project update on VCGamers News.
Next, we will have a lot of things to do in Q3 of 2022.
More than that, we have also compiled a Roadmap up to Q3 of 2024. Here's the order:
| | | |
| --- | --- | --- |
| 2022 | 2023 | 2024 |
| Q1 | Q1 | Q1 |
| ● VCG Team Building ✔ | ● NFT Marketplace – Web2 Game Assets Auctions Open BETA | ● Technology Improvements |
| ● Community Blockchain Building ✔ | ● Arena Tournament – Bracket System Closed BETA | ● Increase Product Range |
| ● VCG Website Development ✔ | ● Ads Manager Closed BETA | ● Partnerships |
| ● Tokenomics & Smart Contracts ✔ | ● Social Hub Platform Open BETA | ● Social Hub – Major Enhancement |
| ● Techrate Audit ✔ | ● RansVerse Experience Open Alpha | ● Livestream – Donation Feature |
| ● IDO pre-Sale on Pink Sale ✔ | ● Gamification Badges Open BETA | ● Livestream – Connect Badges |
| ● DEX Listing on PancakeSwap ✔ | ● VCGamers App – iOS Release | ● Arena Tournament – Enhancement |
| ● CoinMarketCap Listing ✔ | ● VCGamers Premium NFT – Launch | ● RansVerse – Extend Partnership |
| ● Coingecko Listing ✔ |   | ● $VCG Blockchain – Mainnet |
| Q2 | Q2 | Q2 |
| ● Audit Certificate ✔ | ● NFT Marketplaces – Release | ● AI Innovation Implement ( |
| ● Surprise Collaboration ✔ | ● SDK for Web3 Game Enabler Closed Alpha | ● VCGamers IDE for Game Dev |
| ● CEX Listing on Indodax ✔ | ● RansVerse – Builder Closed BETA | ● Increase Product Range |
| ● Cross Chain to ETH ✔ | ● RansVerse – Avatar Studio Closed BETA | ● VCGamers App – Update |
| ● Community Events ✔ | ● Crypto Payment Transaction API | ● Arena Tournament – Enhancement |
| ● Staking Feature Launch ✔ | ● RansVerse Open BETA | ● Mini Games – Increase Game Variations |
| ● TSBA Graduation ✔ | ● Social Hubs – Release | ● RansVerse – Improvement |
| ● RansVerse ILO Wave 1.1 ✔ | ● Arena Tournaments Open BETA |   |
| ● Swap Utility ✔ |   |   |
| ● VCGamers App – Android Release ✔ |   |   |
| Q3 | Q3 | Q3 |
| ● RansVerse Roadmap ✔ | ● RansVerse – GameMaker Closed BETA | ● Technology Improvements |
| ● RansVerse White Paper ✔ | ● Arena Tournaments – Release | ● AI Improvements |
| ● RansVerse ILO 1.2 – 1.4 ✔ | ● Arena Tournament – Prediction Feature | ● IDE Enhancements |
| ● Cross-Chain Enablement ✔ | ● $VCG Blockchain – Testnet | ● Marketplaces – Enhancements |
| ● Enhancement Landing Page ✔ | ● Arena – Play 2 Earn | ● Marketplace – Increase Product Range |
| ● Implement Product & Project Update on our News ✔ | ● Social Hub – Livestream Open BETA | ● RansVerse – New Feature |
|   | ● VCGamers App – Update |   |
| Q4 | Q4 | Q4 |
| ● Users Wallet Connect Ecosystem | ● Architecture Enhancement for our Micro Service Ecosystem | ● Technology Improvements |
| ● NFT Marketplace – Buy & Sell Exclusive for RansVerse Closed BETA | ● Social Hub – Live Stream Feature | ● VCGamers App – Update |
| ● Gaming Launchpad – Release | ● Social Hub – Infrastructure Enhancement | ● Product & Feature Enhancements |
| ● RansVerse Experience Closed Alpha | ● Social Hub – Mini Games Platform | ● Partnerships |
| ● Social Hub Platform Closed BETA | ● AI Research and Development | ● Token Creation – Features |
|   | ● RansVerse – Feature Enhancement | ● RansVerse – Improvement |
|   | ● SDK for Web3 Game Enabler Open BETA |   |
Notes:
Closed Alpha

refer to Minimum Viable Product offered to Selected Participant 

Open Alpha

refer to Minimum Viable Product offered to Public User

Closed Betas

refer to Acceptance Test to Selected Participant

Open Betas

refer to Acceptance Test to Public Users