In Garena games Free Fire, one of the best and fastest ways to get lots of kills without having to by one is with remote headshots. So the sensitivity of FF auto headshot is important.
With constant play and practice, Vicigers can improve their headshot accuracy and become better players at headshots.
Unfortunately, some other aspects also affect the shot or shot, such as the settings FF sensitivity auto headshot. So having perfect sensitivity settings is necessary to get lots of kills.
Cheapest Free Fire Products!
Arif_budiman
IDR 50,000
62%
IDR 18,900
Although these settings are based on personal preference, there is a certain range within which you can achieve the recommended best settings from the VCGamers. Read on for the best FF auto headshot sensitivity for more kills.
FF Auto Headshot Sensitivity Setting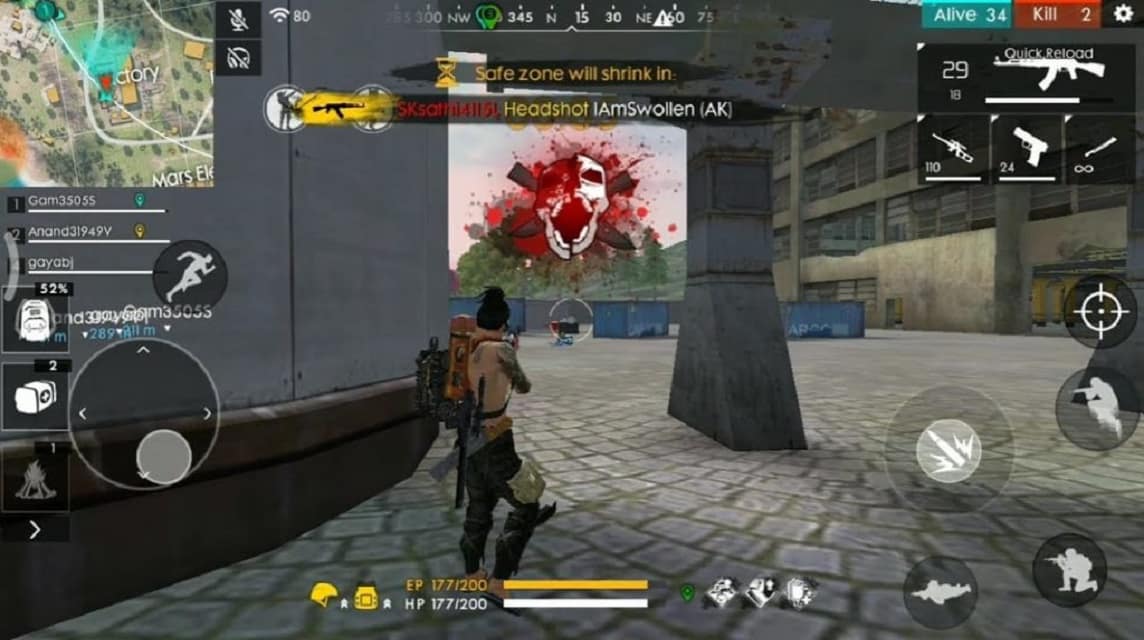 You have to be able to maintain the sensitivity level of the higher spectrum in order to get headshots. This will help you snap the crosshairs at the enemy's head. Here are the recommended settings that players can apply in the game.
General: 95 – 100

Red dots: 90 – 100

Scopes 2x: 75 – 85

4x scopes: 70 – 80

6x scopes: 65 – 75

Graphic Display: 80 – 90
It may also take you a few days to adjust to this setting, but Vicigers' aim and gameplay should improve considerably over time. 
The ranges mentioned above are based on the author's perspective, and you can tweak it further to suit your own needs and playing style and you can make it more efficient.
Also read: Best FF MAX sensitivity for April 2022 maximum headshots
How to Change FF Game Sensitivity Settings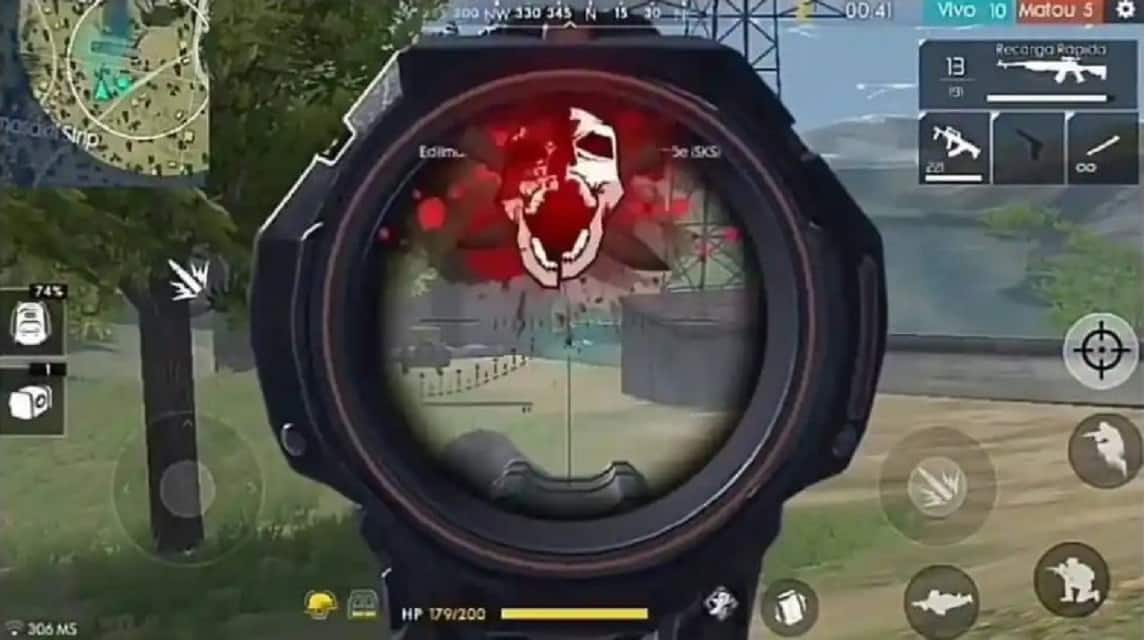 You can follow the short guide outlined below to change the Free Fire FF auto headshot sensitivity settings;
Open the Free Fire game and click on the 'Settings' icon in the upper right corner of the screen to access the game settings menu.

Next you have to tap on the 'Sensitivity' section to set the sensitivity.

You have to update the settings according to the preferences we provide above and save them.

Done.
Actually, you can also see the sensitivity of FF auto headshot on the pro-player YouTuber Free Fire who often share some of their settings. Just use this article as your reference.
Tips for Getting Lots of Headshots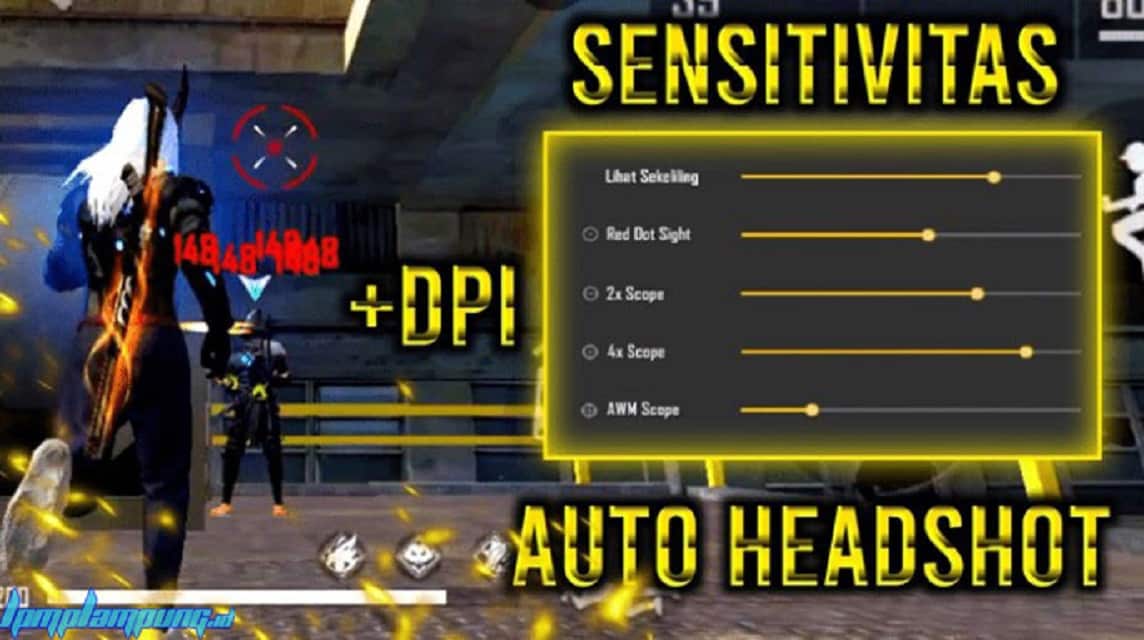 As in other games, headshots are one of the most effective ways to finish off enemies in Free Fire. By doing this, you can get more kills without having to by one.
Unfortunately, to do this you have to understand some of the tips that we'll give you so you don't go crazy with this gameplay.
You won't see any progress in this gameplay unless you are willing to put in the necessary time and effort to practice. 
Therefore, if you want to become more skilled at the art of headshots, it is recommended to practice as often as possible. To achieve the same objective, it is recommended to head to the in-game training area and play against other users in the 'Combat Zone'. 
You can also play custom matches with friends or unranked Clash Squad matches to warm up before the match.
The position of the crosshairs significantly affects headshot precision in battle royale games like FF. You should make it a routine to reposition the crosshairs to where they anticipate an enemy head will appear.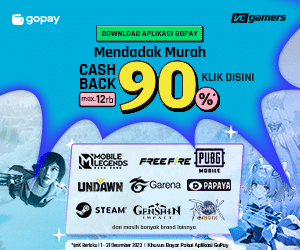 You also have to remember that they can't aim their crosshairs at the ground while moving, making it difficult to adjust their aim and hit opponents.
Eventually, as the position of the crosshair improves, you'll notice that you can indeed shoot headshots more precisely.
Also read: Best FF MAX Sensitivity For Faster Aiming and Reflexes
Don't forget to always top up cheap and instant Free Fire diamonds only at VCGamers Marketplace, hurry up and top up now!