PSVR 2 stands for PlayStation VR 2 which has attractive specifications and features from the latest generation of virtual reality devices.
As a gamer, you definitely expect the latest application to have many interesting features to offer. One of the consoles that console gamers have been waiting for is PlayStation VR2 or PSVR 2 which should provide a better virtual gaming experience than the previous generation.
Since being announced at the Sony Corporation Consumer Electronics Show 2022, Sony Interactive Entertainment has announced the presence of a new operating system for the PlayStation 5 console called PlayStation VR2.
Cheapest Top Up Social Live!
Arif_budiman
IDR 50,000
62%
IDR 18,900
Also read: How to Register for the 7 Day Free Trial of PlayStation Plus Premium Plan
What Is PSVR 2?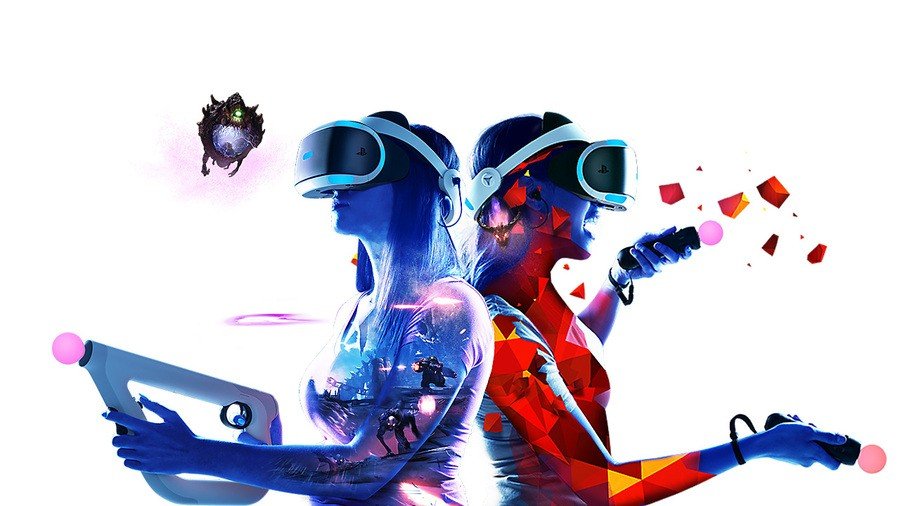 PlayStation VR 2 or PSVR 2 is the newest product Sony Interactive Entertainment in presenting the world of virtual reality for gamers.
Where this second generation has been present since 2021. This generation of PlayStation is present for the PS5 system which promises increased resolution, a better visual inspection system, a wider field of view, accepts a headset head tracking system, like the LED lighting system used in the previous generation without self-confidence. .
Although enthusiasm for the world of VR has not reached its peak in the last five years, PSVR still has many followers and is the most owned device compared to other VR devices.
With this software it is also hoped that the number of viewers who enjoy the virtual reality world will increase, so that playing games is no longer in the traditional form like during the PS1 console until now.
Specification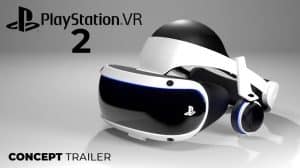 Launching from the Sony Entertainment page, the following are the special specifications for PlayStation VR 2;
OLED display, with a resolution of 2000 × 2040 pixels per eye, with a frame rate of 90Hz and 120Hz.
110 degree field of view.
Customizable room divider.
Vibration on the helmet.
3D sound.
A built-in microphone and headphone jack output audio.
Four external cameras for tracking.
One USB-C connector.
Sensors include a USB-C port, Bluetooth 5.1, rechargeable battery, 6DoF tracking, fingerprint tracking using infrared and dynamic touch buttons, haptics and traditional haptic triggers like trigger bodies for Dual Sense.
Also read: Update PS5 and Firmware, What's New?
Features and Benefits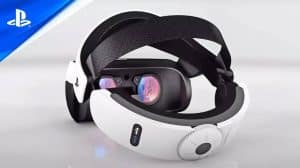 Launching from the Etaspace page, this VR does have a number of cool features and the advantages can also make you want to have it.
Modern and Futuristic Design
This device has a futuristic look on the headset and orb monitor and the white and black color combination makes the beautiful parts stand out as well as the sophistication and modern style in use.
Not only that, Sony seems to prioritize the ease of use of the PlayStation VR2. Meanwhile, the tech company is trying to use the Orb Sense controls to best craft its new headphones for a strong feel so that users can create different gestures and gestures that are performed with two hands.
Good Quality Screen
The PS VR 2 specification value can be seen at Sony's presentation. PSVR 2 has two 2000 x 2040 OLED displays to display various game details in greater detail.
In addition, this device also has a 4K HDR display which is capable of displaying a denser, different and brighter appearance.
With the high specifications of the PlayStation VR2 filling the screen, users can see different details, from real faces to the shape of the world in the future.
Thus, this device can keep up with your free time to bring the best gaming experience to work anywhere and anytime.
Wide Screen
This device is able to bring players into the virtual sports arena because of its wide field of view, which is 110 degrees.
In addition, PlayStation VR2 also has intelligent Eye Tracking technology. This feature is able to provide a more realistic emotional response by performing a visual inspection.
Not only that, this device also has another level of sharpness that makes the gaming area more focused because the graphics are more satisfying.
By using these many features, of course, Sony hopes that PlayStation VR2 can be used as an entertainment device for its users to enjoy high-quality games.
Modern 3D Effects
Talking about Sony's VR headset, it's not enough if you haven't mentioned the audio power that supports it.
Where, users say that they can see where the character is when you turn to the enemy's ear or step from a distance.
In addition, the melodious sound can adapt to the position and movement of the user's head thanks to the Tempest 3D AudioTech function which complements it.
Cool and good Aduio will make the game even more realistic. Thus, the playing experience will increase.
Also read: List of Games that are Discounted on the Playstation Store Summer Sale 2023
Well, fulfill all the needs games and digital products cheap and fast at VCGamers Marketplace yes!