This time, we will review the leaked skin collector for June 2022 that will be present in the game Mobile Legends: Bang Bang.
We will review this skin even though it is still early May 2022.
This is because the skin collector leaks for June 2022 have been circulating in cyberspace.
Arif_budiman
IDR 50,000
62%
IDR 18,900
The leak was submitted by a number of social media accounts. One of them is King Aog's YouTube channel.
The account leaked the hero who will receive the skin next month.
Of course, you're curious about which hero got the skin.
Let's review!
Also read: May 2022 Skin Collector Leaks
June 2022 Skin Collector Leaks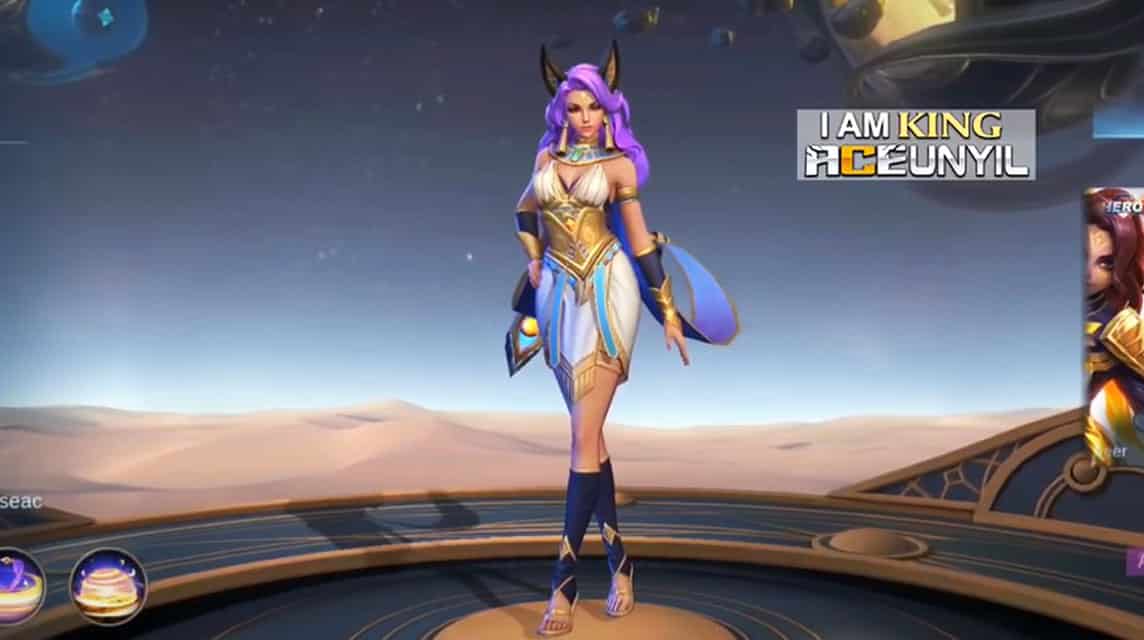 The skin collector for June 2022 is said to be accepted by Esmeralda Mobile Legends.
canal YouTube Aug This revealed the skin collector that will be coming in June 2022 along with how it looks.
Esmeralda is seen wearing a white and gold dress.
Then, he appears to be holding a cane with a blue tip on it.
Even though the skin collector leak is already known, we need to wait for an official announcement from the game developer.
We all know that the skins released by game developers are always cool.
So, the players will appear very attractive when they are in the match.
But for now it would be better if we were prepared to be able to have this skin.
So, when the skin is released we can have it and use it to play in the game Mobile Legends: Bang Bang (MLBB).
Also read: June 2022 Starlight Skin Leaks
Skin Collector Release Schedule for June 2022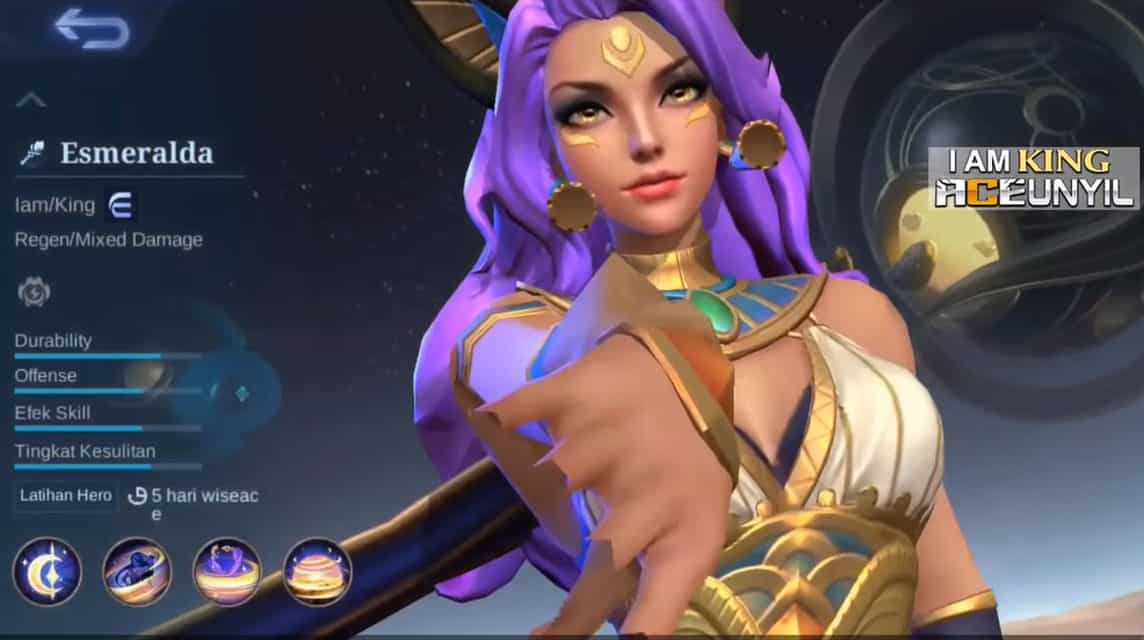 The skin is rumored to be released on June 4, 2022. This is stated in the leaks circulating.
Esmeralda users certainly don't want to miss the opportunity to have this skin.
Buy this skin when it has been officially released in the Mobile Legends game.
Esmeralda's skills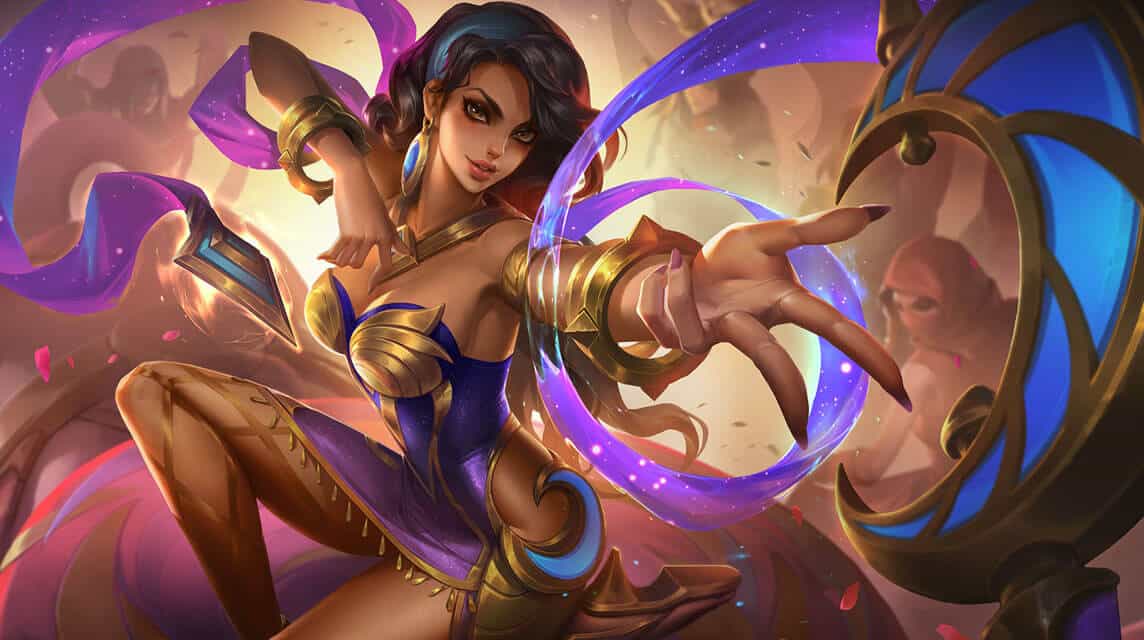 Before having this skin, it would be better if we also know Esmeralda's skills in Mobile Legends.
We need to know Esmeralda's skills so we can determine the right time to attack and run away.
In addition, knowing and understanding skills will make us wise in using skills.
Because later you can determine which skill to use first.
More than that, we can also determine which item Esmeralda's build hurts because we know what skills need to be optimized.
Determining build items is not relatively difficult. So, don't let us buy the wrong item build because we don't understand the skills of the heroes we use.
Passive – Starmoon Casket
Esmeralda Mobile Legends' passive is Starmoon Casket. This hero will manipulate Stardust and Frostmoon.
Esmeralda's Basic Attack and Skill will deal 2 times Damage.
Later, the Stardust that is owned will provide Physical Damage. Meanwhile, Frostmoon will provide Magic Defense and create a Shield target whose points are equivalent to the 135% damage given.
Esmeralda will ignore all Shield effects. Then, changing the shield to HP at the same time, Both will occur when he deals damage
This hero with the Mage role will deal more damage than other heroes.
He can quickly change the enemy's Shield to become his own Shield using Frostmoon.
Also read: This is Esmeralda's Painful Item Build in Season 24, Hard to Die Bro!
Skills 1 – Frostmoon Shield
Skill 1 Esmeralda is Frostmoon Shield. The hero you use will get 400 (+ 150% Total Magic Power) Shield.
Then, he will also receive 40% Movement Speed which can decrease quickly for four seconds.
He will change the opposing hero's Shield into his own Shield.
This will allow him to survive in the game.
Also read: Best Esmeralda Gameplay Tips in Mobile Legends 2022
Skills 2 – Stardust Dance
Esmeralda's 2nd Skill is Stardust Dance. This hero will swing Stardust and Frostmoon which will launch 240 (+ 60% Total Physical ATK) (Physical Damage).
Apart from that, Esmeralda will also give 240 (+ 90% Total Magic Power) (Magic Damage) to nearby enemy heroes.
The cooldown of the Frostmoon Shield will decrease in 1.3 seconds when he deals damage to enemy heroes.
Furthermore, the Movement Speed of the opposing hero will decrease until it reaches 10% for 1.5 seconds.
Stardust Dance is Esmeralda's main skill to deal damage to opposing heroes.
When launching more damage simultaneously it will also reduce the Cooldown of skill 1 Esmeralda.
You need to use this skill together with skill 1 so that Esmeralda can survive more easily.
Also read: The Best Hero for Countering Esmeralda in Offlane MLBB, Just Use This Bro!
Ultimate Skills – Falling Starmoon
The ultimate skill of Esmeralda Mobile Legends is Falling Starmoon.
This hero can unite the power of Astrospace into the two weapons he has, Stardust and Frostmoon.
The strength of this skill will be greater the longer the duration you use it.
You can use this skill again to issue Stardust Esmeralda Mobile Legends in a predetermined direction.
It will give 350 (+ 90% Total Physical ATK) (Physical Damage).
Esmeralda will later move in the specified direction to issue a Frostmoon which will provide 350 (+ 140% Total Magic Power) (Magic Damage).
Then, immobilize the opponent for 1 second.
Esmeralda will gain an important ability to take part in the match.
This skill will also create a Crowd Control effect on the opposing hero.