If you are still having a hard time beating Balmond at Mobile Legends 2022, you can use Balmond counter item recommendations on this page.
Balmond is an ancient Fighter hero that is widely used by Mobile Legends players. Even though he has become an old hero, the popularity of this hero is still good, because this hero has strong endurance and can deal great damage to opponents.
One of the factors that makes him stronger is skill 2 called Cyclone Sweep. This skill deals great damage, both at the beginning and at the end of the game. No wonder, because he is a hero who is always in doubt. 
Arif_budiman
IDR 50,000
62%
IDR 18,900
So, in this article, we want to tell you some of the best things you can use as Balmond counter items in Mobile Legends 2022. Want to know the list of the best Balmond counter items? Immediately, see the review of the following article.
List of Balmond FF Counter Items
Antique Cuirass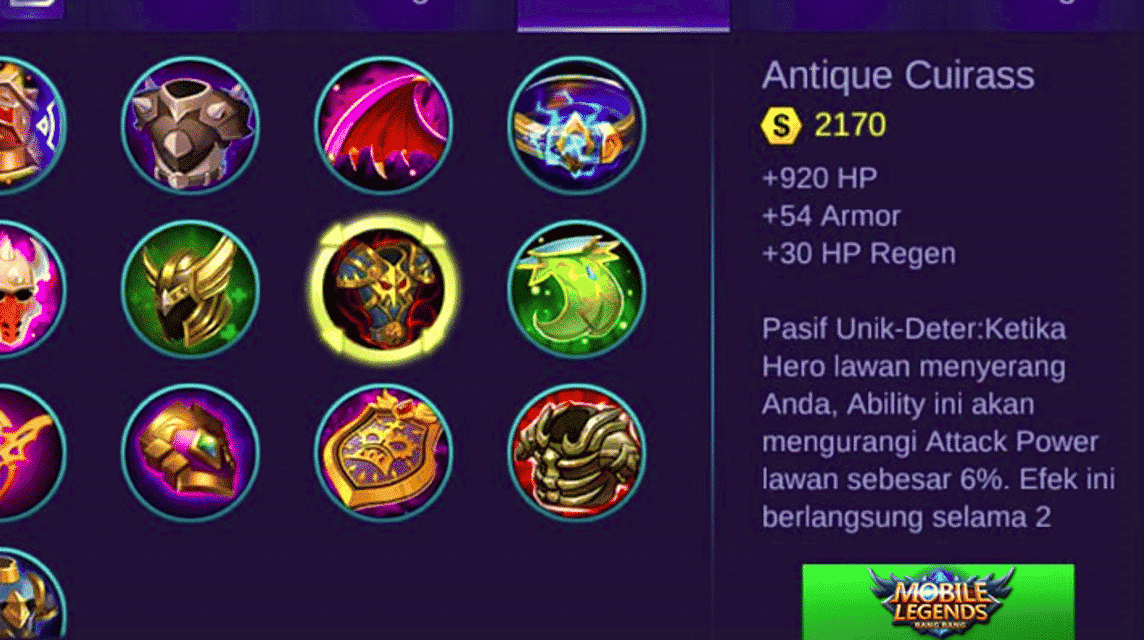 The first thing against Balmond was Antique Cuirass. This item can provide high armor, of course it can withstand the damage of Balmond's deadly attacks. Antique Cuirass items will provide an additional 54 physical defense and 4 HP when it rains, and 920 HP for heroes.
Not only that, the Antique Cuirass article also has a unique passive called Deter. The passive effect of this item can be activated when hit by Balmond's skill, reduces physical attack by 8 percent in 2 seconds, and can be folded 3 times.
This item is useful for countering the damage. There are builds that will experience critical damage and of course this can be annoying. You can use this item.
With long armor, you can definitely withstand whatever damage you get. Not to mention the high damage to the Balmond brand from the skill that you can suffer passively from this thing. It will be very useful against him.
Necklace of Durance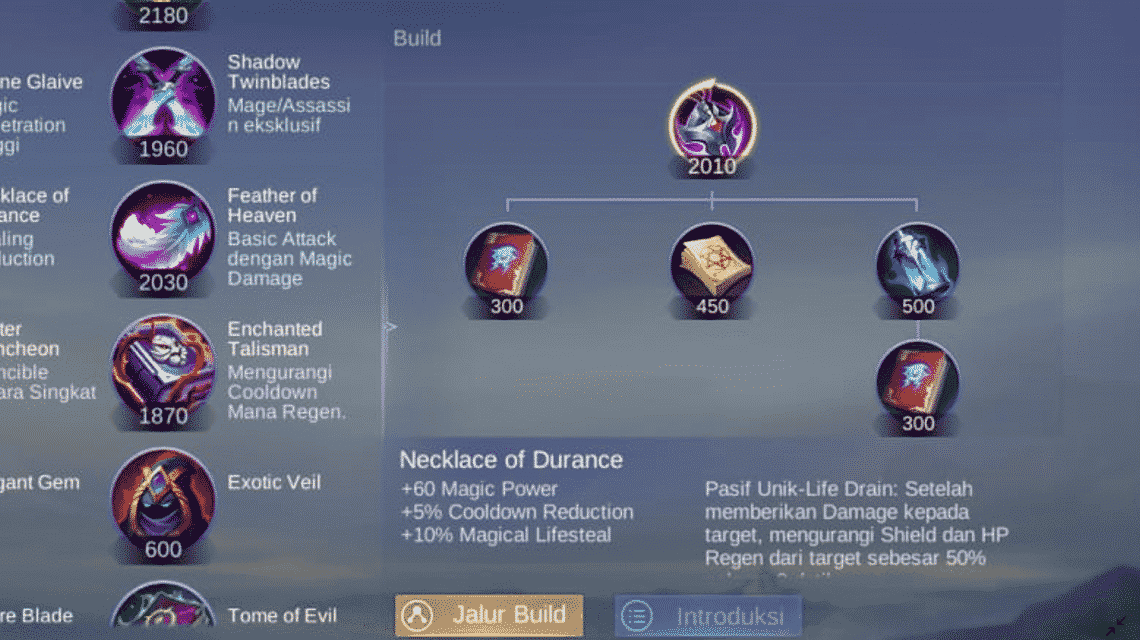 Balmond's second counter item is the Necklace of Durance. This item will provide an additional magic of 60 as well as an additional Magical Lifesteal of 10 percent and an additional Cooldown reduction of 5 percent. The Chain of Durance item has a unique obligation called Life Drain.
This passive effect is activated after dealing damage to Balmond, reducing the target's Shield and HP by 50 percent in 3 seconds. So this thing can completely block all of his HP upgrade options.
Because Balmond is very strong when you get snowballs, but easy to handle when you know what to do.
Apart from that, he often uses spellvamp items and emblems. When you fight it, you can lock it in game with an anti-fix item. Don't let it benefit you later.
Sea Halberd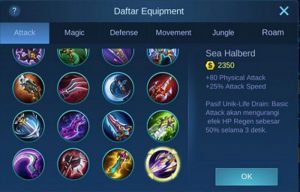 If you fight this hero, don't forget to buy an anti healer. This is because his passive is so strong in this work that it can provide active healing. Not only that, his ulti also provides powerful healing.
It also has less bad stats on ASPD and damage. But most importantly, you need an anti-half to fight it. Very uncomfortable in working and teamfight.
You can rely on this if you face Balmond, who has the ability to change HP and Shield. Sea Halberd has a unique Life Drain that activates after dealing damage to Balmond and reduces Rain's Shield and HP by 50 percent in 3 seconds.
Not only that, Sea Halberd can also provide an additional 80 physical attacks and 25 percent attack speed. Of course, this is perfect for fighting fighter heroes like tank heroes who rely heavily on strength.
Malefic Roar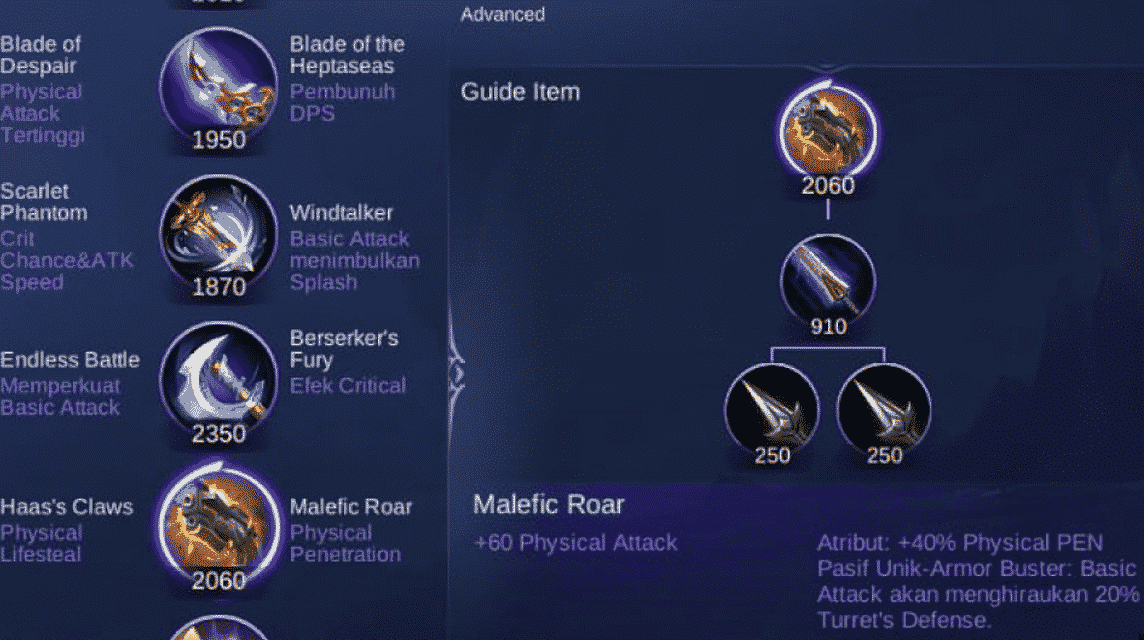 Malefic Roar  is one of Balmond's counter items. Balmond items usually rely on half a tank. The long armor is definitely strong and thanks to the extra grip the fight is made more difficult. But you can buy Malefic Roar later in the game against him.
The physical object in this pen is relatively high, especially if it can be added to the opponent's armor percentage. Fighting him with this item doesn't have to be difficult if you know how to close this Balmond Mobile Legends counter item.
Also read: Recommended Counter Edith Items in Mobile Legends 2022
Divine Glaive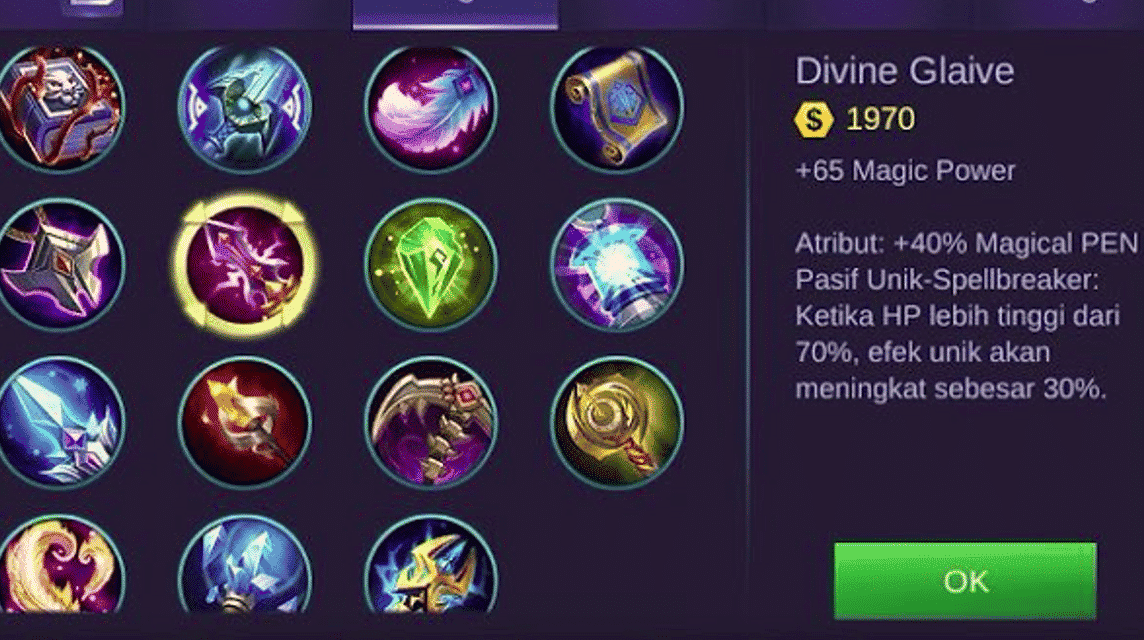 Besides Malefic Roar which is useful for hitting Balmond's armor, you can also buy Divine Glaive. Also strong because he bought anti-magic items to fight you. Magic damage can be very penetrating.
Strong and useful enough for you to have trouble with it later. Especially if you are a magic explosion hero, that is his weakness in healing because he is unable to withstand damage.
This thing would be able to break through its defenses pretty strong. The Divine Glaive object can provide an additional 65 magic power and has another attribute, namely 35 percent magic penetration.
Not only that, Divine Glaive also has a unique passive called Spell Breaker. The passive effect of this item can increase Magic Penetration by 0.1 percent and damage it, limited to 20 percent.
You can now use Balmond's best counter items in Mobile Legends 2022. Let him not control the game. He is easily irritated and cannot stand up to himself when he is alone.
Also read: Recommended Counter Aamon Items in Mobile Legends 2022
There are many weaknesses that you can take advantage of and of course you can win easily. Start with a hero and then your item will be very easy to build to stand out from the half tank fighter heroes in this Mobile Legends.