This time we will tell you about how to buy land in the RansVerse, the first Metaverse in Indonesia.
You can buy land on RansVerse during the Initial Land Offering (ILO) 1.1 period.
The ILO 1.1 event will be held tonight, Monday 30 May 2022 at 21.00 WIB.
Everyone can buy digital land in the metaverse. So, how? Let's see!
Also read:
look forward to it! Initial Land Sale on RansVerse Begins May 30, 2022
Collaboration with RansVerse, SBM ITB Students Can Study in the First Metaverse in Indonesia
Wow! Virtual Cluster Land on RansVerse Sold for IDR 150 Million
How to Buy Land on RansVerse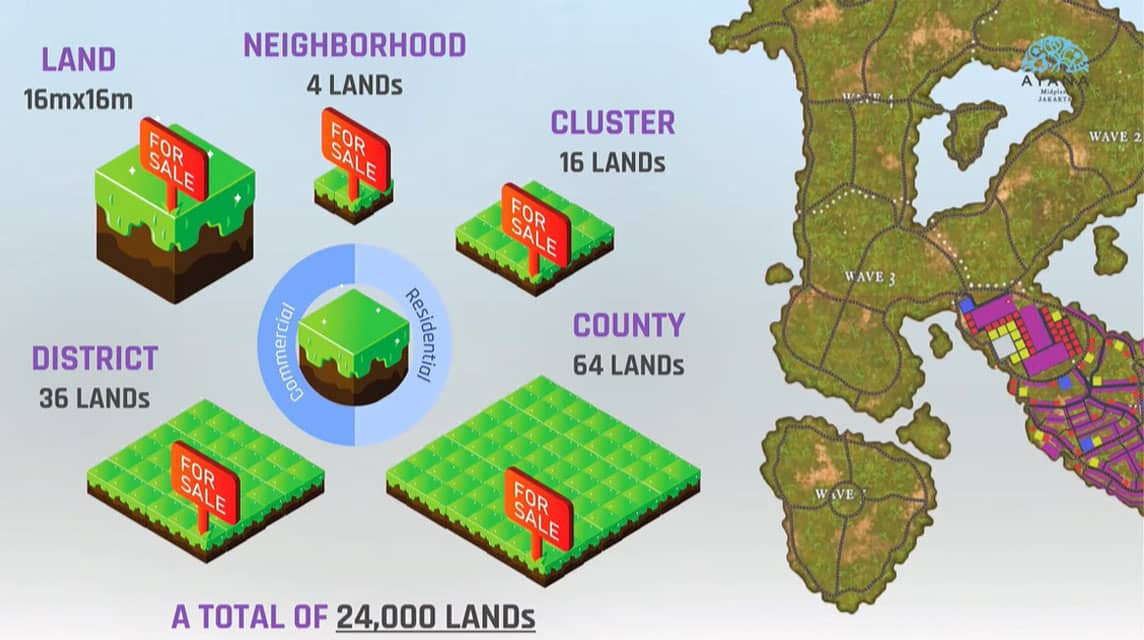 How to buy land in RansVerse is very easy. You can buy it using $VCG Token.
First of all, you must have $VCG Token. You can get it at Pancakeswaps (BEP20), Uniswap (ERC20), Indodax and in $VCG Swap.
After that, go to the official RansVerse page (Click here).
If you are already logged in, immediately click Buy LAND on the RansVerse page.
Then, connect with crypto wallets that you have such as TrustWallet, Metamas, Safepall and Wallet Connect.
Then, you send $VCG Token to the Smart Contract listed on the LAND you want to buy.
Make sure your $VCG Token is enough to buy the desired LAND.
Here's how to buy land on RansVerse:
Enter Pages RansVerse.
Select BuyLAND.
Select the desired land.
Click Buy LAND
Connect with your crypto wallet (TrustWallet, Metamask, Safepal, Wallet Connect).
LAND Enabled (Smart Contract Call)
LAND Can be Bought.
Prior to the ILO RansVerse tonight, there will be an Ask Me Anything (AMA) event from VCGamers and ShintaVR.
You can follow the event to find out details about RansVerse.
Be part of the history of Indonesian technology development by taking part in RansVerse!
Also read:
How to Buy $VCG Token on Uniswap
Try now! This is How to Buy $VCG Token on Pancakeswap
How to Buy $VCG Token on Indodax
About RansVerse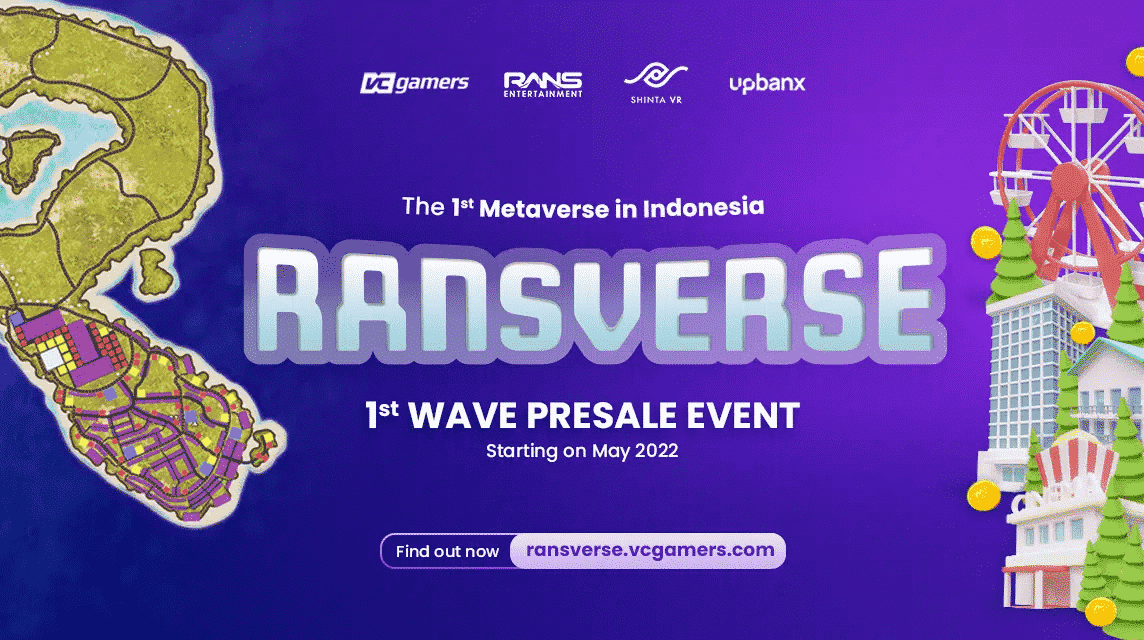 RansVerse is the first metaverse in Indonesia that uses blockchain technology from VCGamers as the foundation that connects the physical and virtual worlds.
Various things in RansVerse will later be in the form of NFTs.
RansVerse Builder will be a basic feature for players to be able to create & design their own NFTs such as houses, costumes, vehicles, accessories and more.
In addition, the NFT can be traded on the VCGamers NFT Marketplace using the $VCG Token.