Dyrroth, Prince of the Abyss, is one of the best fighter in Mobile Legends: Bang Bang. He is very agile, to be able to beat him you need the correct counter hero Dyrroth.
Once an absent hero in ranked games, he is now the ninth most used hero in the Land of Dawn with a pick rate of 2.12 percent across all ranks, according to the latest 2023 MLBB statistics.
His passive skill (Wrath of the Abyss) gives him healing abilities. Plus he has gaps reliable closer to Specters Step.
His ultimate (Abysm Strike) is one of the strongest ultimates in the game that can annihilate almost anyone with less than 40 percent HP.
Fortunately, there are heroes who can stop him from reaching his full potential. Here are some Dyrroth ML hero counters that you should choose if Prince of Abyss is on the enemy team.
List of Hero Counter Dyrroth February 2023
Below are five Dyrroth ML counter heroes that you can use for February 2023. Don't lose to this hero!
Guinevere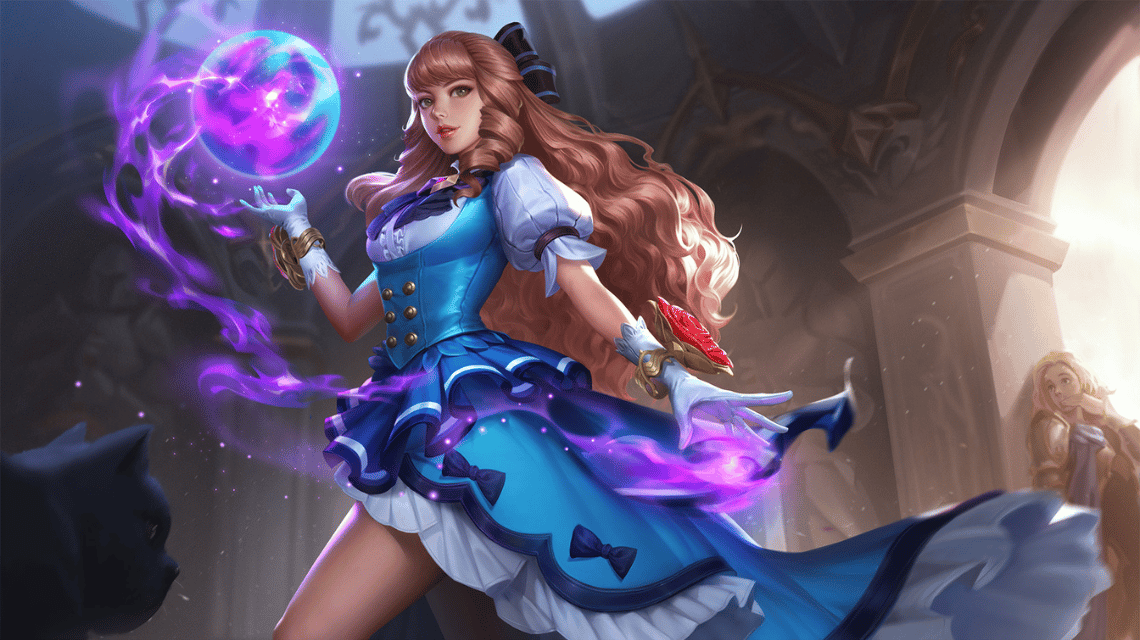 Guinevere is the most agile hero you can use against Prince of the Abyss. What makes it stand out is the combination of Spatial Migration and Violet Requiem which can generate enormous damage early in the game.
If she tried to fight back, Guinevere could escape the battle using the invisible mechanic of Spatial Migration.
Since Abysm Strike cannot lock on to a target, Guinevere can run behind him to dodge her ultimate, and counter when no other enemies are around.
Argus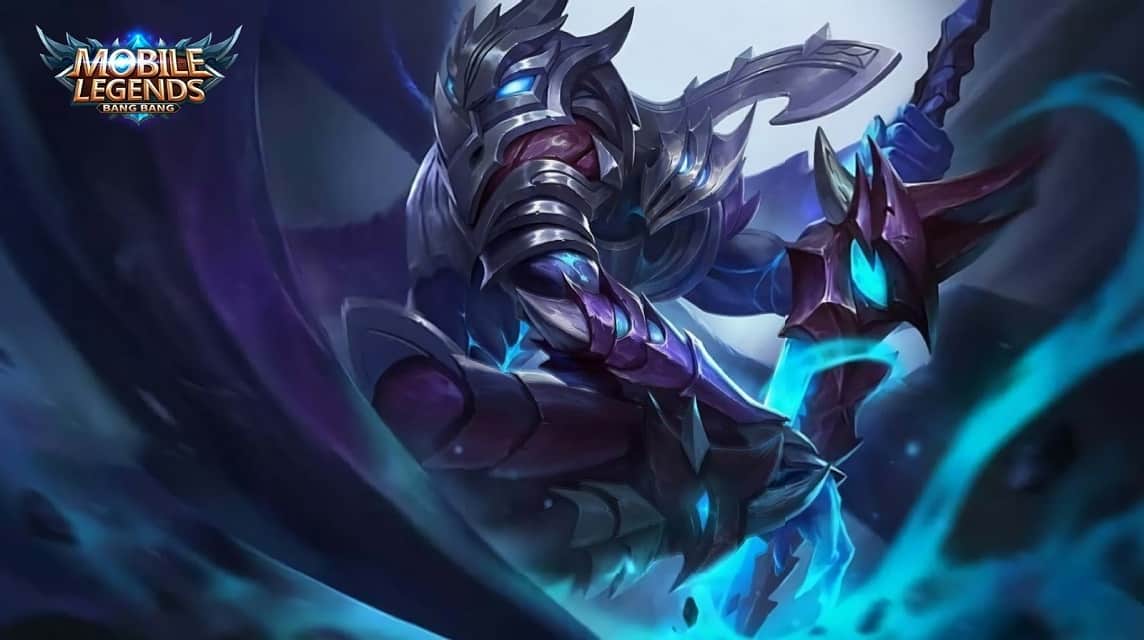 Dyrroth deals a lot of damage, something Argus likes. Because Abysm Strike deals more HP damage to the enemy's health, Argus can use his ultimate Eternal Evil to convert damage into HP.
Not to mention, Argus' early game damage is on par with Prince of Abyss, so he will definitely give Dyrroth a hard time on the EXP lane. Choose this hero if you want to give Dyrroth a taste of his own medicine in the Land of Dawn.
Saber
No one wants to face Saber level four in lane, including Prince of the Abyss. Once Saber reaches level four, the full combo of Orbiting Sword and Triple Sweep is enough to easily kill anyone.
Even if Dyrroth decided to build a defense item to reduce Saber's damage, the Enemy's passive, which reduces physical defense, would be enough to defeat him in any situation.
Johnson
The next Dyrroth counter hero is Johnson. The famous tank hero with high magic damage and the best skills. Not only that, Johnson is one of the heroes with such a large shield.
The attacker can immunize Johnson from enemy attacks. What makes this hero an OP as a tank hero is that the higher the defense, the worse the damage.
Dyrroth won't move if Johnson's ultimate hits him. Johnson can be paired with a super skill that turns into a car and hits one of the opposing team, followed by Electromag Rays to slow him down when attacking, basically when the opponent runs away, throw Spanner at skill 1.
Also read: 5 Heroes who are good at Countering Dyrroth 1vs1 on the EXP Lane!
Thamuz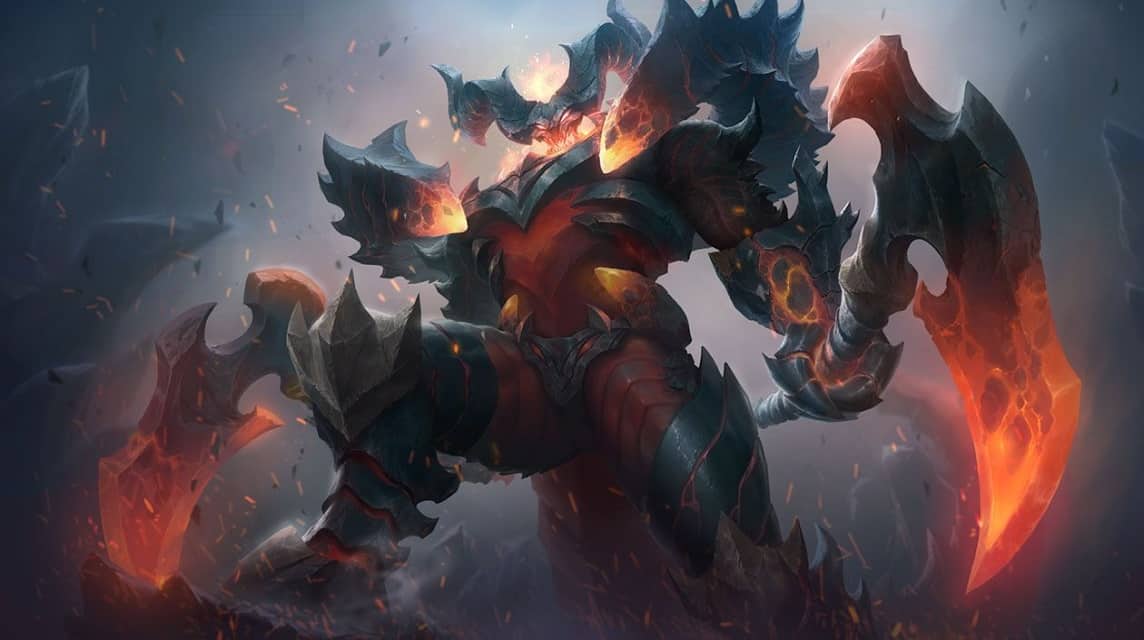 The last hero that will be easy to counter Dyrroth in Mobile Legends is Thamuz. This Fighter hero is known as one of the king of exp way. In the Land of Dawn itself, Dyrroth was taught how to fight by Thamuz.
Thamuz's first skill is to shoot a fireball that flies at his enemy and deals massive damage. Thus, Thamuz's original skill is almost identical to Bruno's skill.
After shooting a fireball in skill 1, and getting closer to the fireball, the cold will disappear automatically, and you can get it out right away. If Thamuz fights Dyrroth, Thamuz will win quickly.
Also read: Dyrroth Hero Build Recommendations in Season 24 Mobile Legends
Thamuz has high growth and endurance. If Thamuz's powers were related to stealing things, then Dyrroth wouldn't be fighting Thamuz.
Those are five recommendations for Dyrroth ML opponents in Land Of Dawn that you can use in February 2023. For cheap Mobile Legends top up diamonds, only at VCGamers Marketplace!