Exp Lane is one of the lanes that role fighters often use. Meanwhile, Dyrroth is very skilled in that lane. However, there are 5 heroes who are good at countering Dyrroth 1vs1 on the Exp Lane. who are these heroes?
All players Mobile Legends would agree that if Dyrroth was the strongest Fighter hero at the start of the game, this hero could beat any hero, even those who are said to be losing.
The one with the undeserved nickname has the ability to reduce the target's physical defense, so that any target can be killed gently and easily. Every fat hero will feel like a pillow in a one-on-one duel with this hero.
Arif_budiman
IDR 50,000
62%
IDR 18,900
Even though he is deadly, he is very weak when faced with the five heroes who are good at countering Dyrroth 1vs1 below. They have abilities that make it difficult for Dyrroth to improve his strongest skills. 
List of Hero Counter Dyrroth 1vs1 
Ruby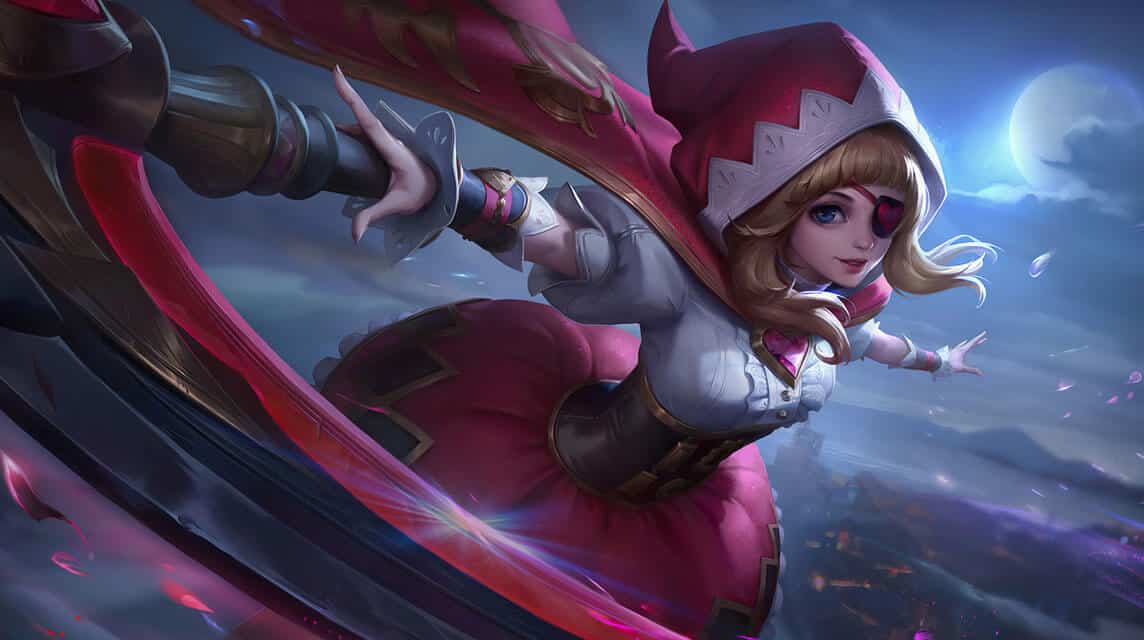 The first hero that can counter Dyrroth 1vs1 is Ruby, this fighter hero has abilities that make it hard to fall.
Ruby has a lot of crowd control skills, you can use skill two and skill three to prevent her strongest attack from her strongest skill. Ruby also has long life and endurance effects, this hero lasts longer against it.
But Ruby can beat him. If the time you spend using skills 2 and 3 is not good, then Ruby will be easy food for him. Be careful, when using it!
Lylia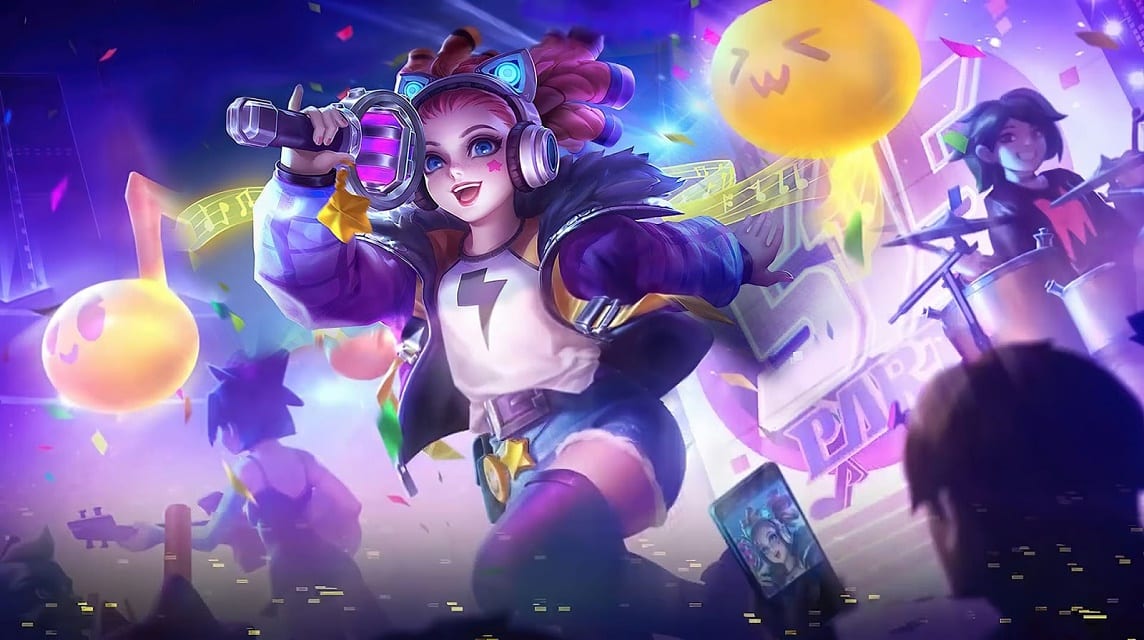 The second hero is still from the Mage role, namely Lylia. Lylia has almost the same abilities as Kagura, this hero has long range skills, a deadly ability to control spectators and also explosive damage.
Since Dyrroth is a hero who fights at close range, he must have been amazed when he faced Lylia. 
Not only that, Lylia can also move places and fully recharge her cellphone when she's in war. With this ability, Lylia can avoid Lylia's attacks very easily. To beat him, you can use combo skill two, skill one and skill two again continuously. 
Argus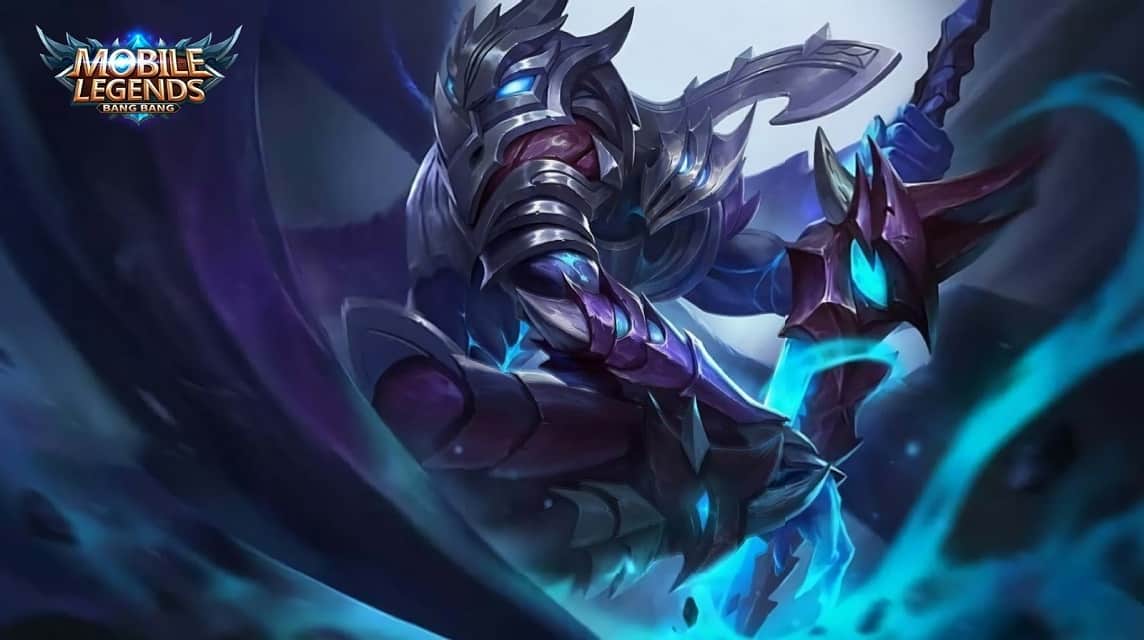 The third best hero to counter Dyrroth 1vs1 is Argus, this is the last fighter hero that you can use to beat him.
Argus could beat him if their attacks were the same, not if they both used time. Argus has the ability to die within five seconds, with this time Argus can definitely kill him.
Use Argus' maximum skills only when he is about to die, not to start a fight. Argus also relies on this skill, so you don't have to go to war without the most experienced skills.
Kagura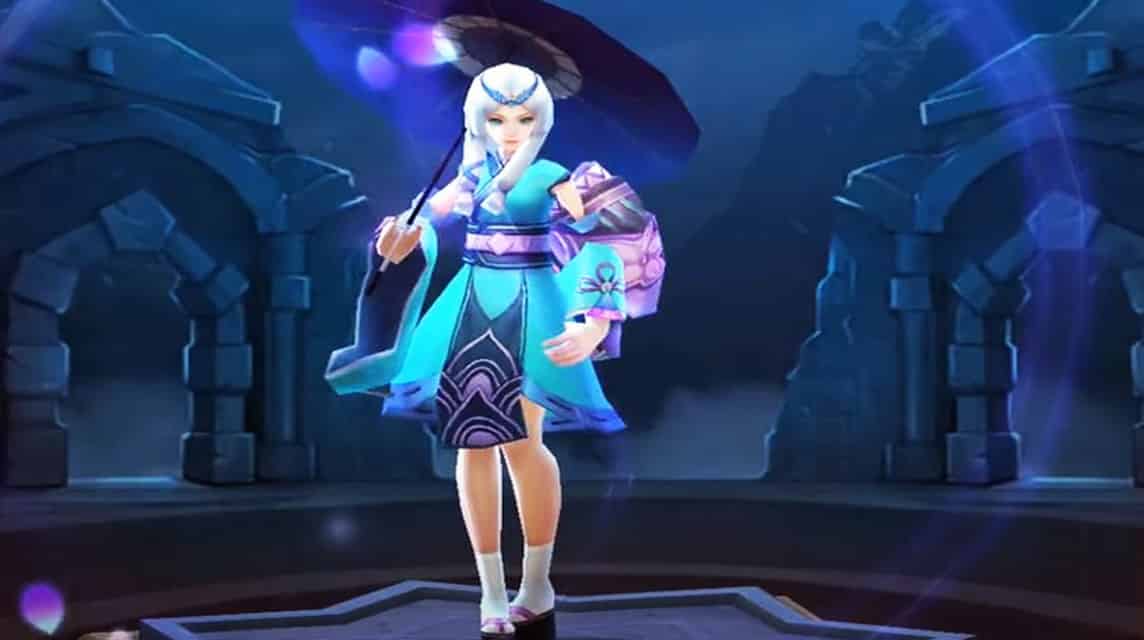 The next hero is Kagura, Dyrroth was completely overwhelmed when this hero fought. Kagura has a deadly crowd control ability, a wide range of skills and enormous damage.
Kagura is also equipped with multiple turn signals, this hero can use a combination of skills to move areas several times.
Thanks to this ability, Kagura can not only escape his attacks, but can also be killed easily. Besides that, Kagura is a Mage Hero with magic-type damage, this hero is very strong in the early and later games.
The reason Kagura is so strong in the early part of the game is because this hero uses magic type damage, this type of damage is actually done very quickly in the early part of the game.
This ability allows Kagura to play bars and kill opposing heroes very quickly or early in the game.
This hero can attack enemies from a great distance. You could say Kagura is the most beautiful belly hero in Mobile Legends. In addition, he has a magic umbrella with a long range when attacking.
Silvanna is no doubt a good opponent of kagura. His offensive skill has a wide range, he can easily approach the enemy, besides that his ultimate ability is to lock himself and the enemy. The Kagura players could smell victory in the air.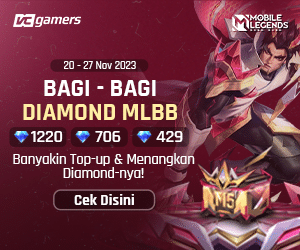 Also read: 5 Advantages of Clint's Hero in Mobile Legends, Must Buy!
Harith 
The last hero that you can use to counter Dyrroth 1vs1 on the Exp Lane is Harith, he is also a Mage hero who has abilities almost like the two heroes above.
Harith was able to beat Dyrroth because this hero has a lot of blink skills and a wide range of skills. With these two abilities alone, Harith can quickly avoid Dyrroth's attacks and kill him from a distance. You must try this hero, when dealing with it you are guaranteed to win!
Harith could peek inside the magic key. This gives him a maximum power ability (control impact reduction) of 60 percent (12 percent for any nearby enemy heroes). In addition, Skill 1 (Time Incision) will suffer greater damage after you get this skill three times.
As a mage hero, this passive skill makes him much more difficult to kill than other mage heroes. Reducing the enemy's control effect is of course very beneficial when hit by a control effect. Especially when the team fights with the highest impact strength of up to 60 percent.
Also read: 5 Advantages of Hero Diggie in Mobile Legends, Lively!
Countering Dyrroth 1vs1 2022 is not a very difficult task as the skills, combinations and tools used can often be easily identified. This Mobile Legends hero is a fighter that relies on basic attacks and plays hard 1 on 1.