League of Legends is one of the games that is currently hype in Indonesia. Did you know that there are 5 of the best League of Legends gamers of all time who have divine skills. Well, VCGamers has summed it all up.
Since its founding back in 2009, League of Legends has seen the rise of a rich and highly successful esports scene. As such, within that space, there has been a growth in legendary teams and players across the board.
Some of these gamers have done great things and made their name as the greatest of all time.
Cheapest Top Up Social Live!
Arif_budiman
IDR 50,000
62%
IDR 18,900
It's important to remember that judging these gamers isn't just based on trophies but how much they've impacted the game with their skills and understanding of the underlying mechanics.
Below is a list of five gamers have provided that can be considered as the greatest ever to grace the game.
List of the Best League of Legends Gamers 2022
rookies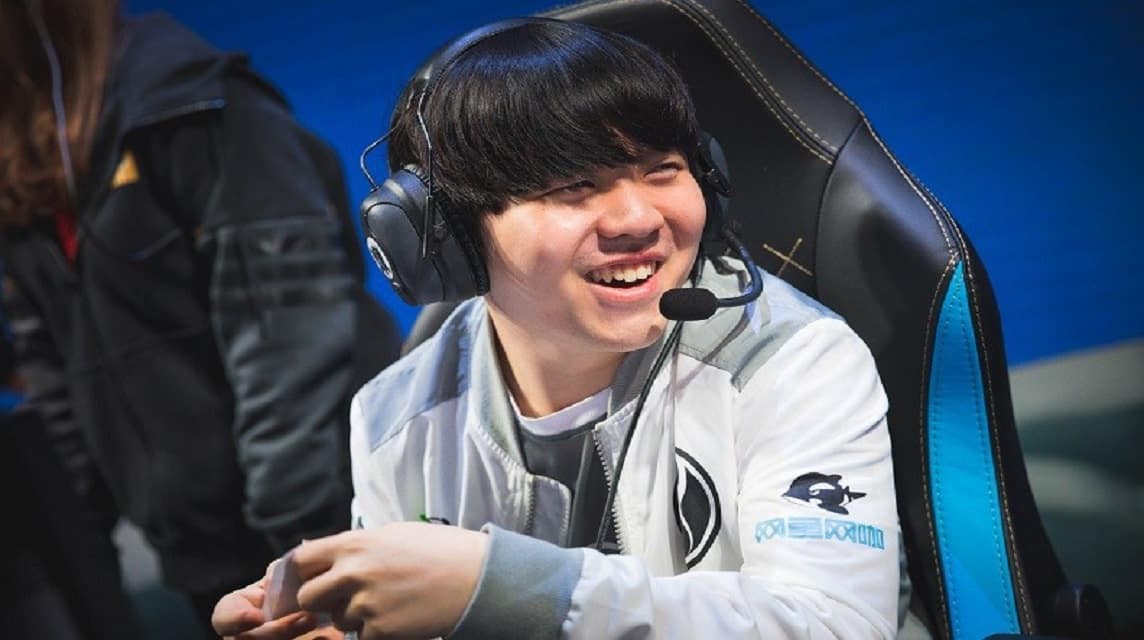 Several top mid-laners have graced the scene League of Legends, but very few come close to Song "Rookie" Eui-jin's level. His dominance on the lane and his game instincts, from mid-game rotation to taking skirmishes, make it difficult for opponents to find gaps.
Despite being Korean, Rookie has been a key member of Invictus Gaming, the same team that crushed his competition during the 2018 League of Legends World Championship. He is widely recognized for his plays at LeBlanc and Orianna.
Apart from Invictus Gaming winning the championship, Rookie has played for other teams like KT Rolsters in 2013 and is currently a mid laner for V5 in the LPL.
He won various individual awards such as LPL MVP in 2020, LPL first team pro in 2018 and 2022, and LPL third team pro in 2019.
Eye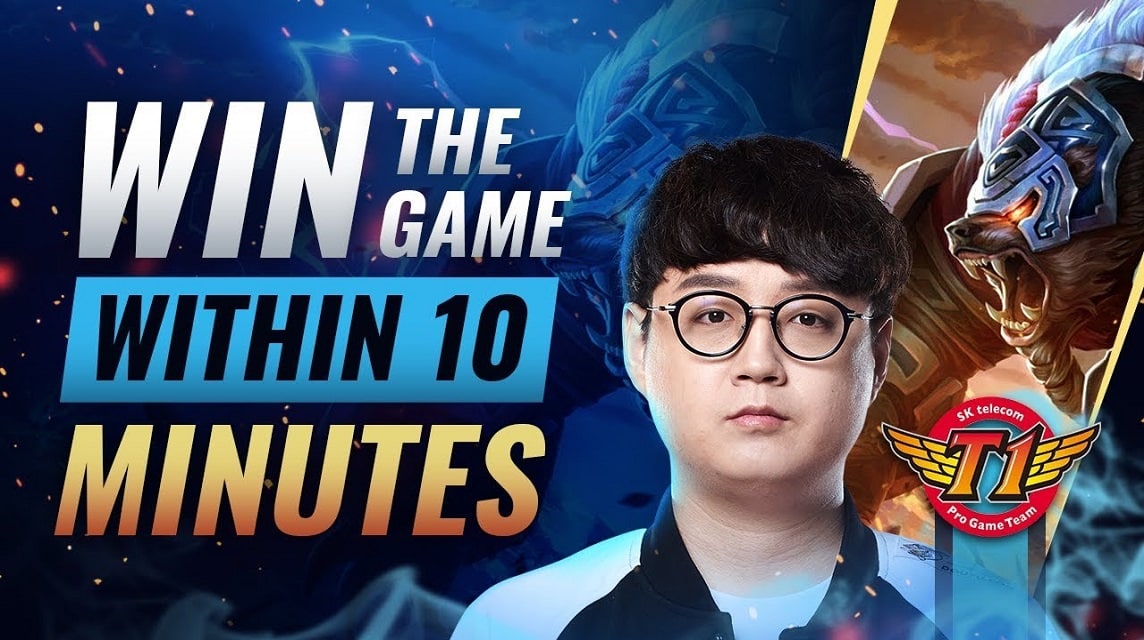 Cho "Mata" Se-hyeong is often considered one of the best support gamers of all time. As a gamer, he changed the way League of Legends thinks about how a support role should work.
Usually, support is considered a sacrificial player whose job is only to help the ADC farm. But Mata changed that when he became the carry support who would create plays and set up situations where a tough fight favored his team.
Mata has played for top teams like SK Telecom and RNG and has shown immense talent with champions like Thresh who, even today, few professionals are hard to emulate. He is the only support player to date to win the MVP title at the World Championships.
In fact, Mata is often called "Buddha" by some of her fans. He retired as a player after his stint at SK Telecom in 2019, where his team lost to G2 Esports.
Perkz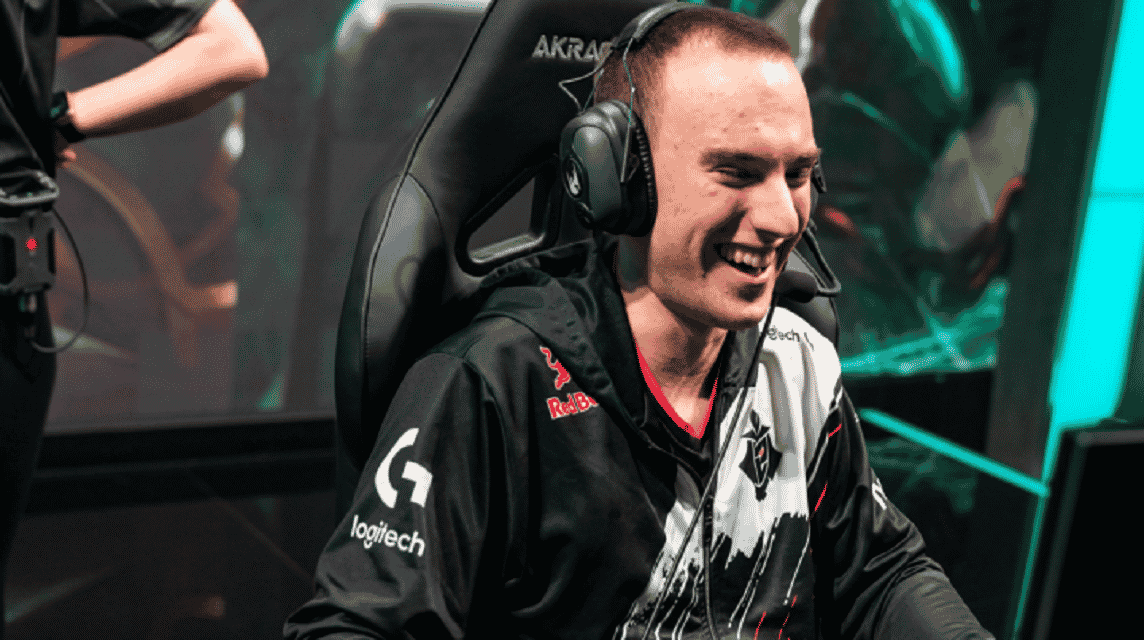 Luka "Perkz" Perkovic, often considered the best western gamer ever, is also in contention to be one of the best players to grace the game.
While in G2 Esports, he developed and led a team that not only won the 2019 MSI (Mid Season Invitational) but also reached the finals of the World Championships in the same year.
He was integral to not only G2 Esports' resounding accomplishments, but also to put Europe on the world map for this game.
He gave the entire western region a ray of hope at a time when Koreans and Chinese, year after year, dominated League of Legends. Perkz is without a doubt a legend who challenged the best and came out on top.
He is the third player in the LEC to reach 1000 kills and is also one of a select few to have won the LCS (Cloud9) and LEC (G2 Esports).
He has won individual honors such as Rookie of the Split in 2016 and 4 times EU first team pro in 2016, 2017, 2019 and 2020. Perkz also holds the record for the most LEC titles (8) and currently plays as a midlaner for Team Vitality.
Uzi
ADC (Attack Damage Carry) players are often seen as passively farming in the early game and then starting to enter teamfights once they have a few items. Basically, it's a role that relies heavily on other people to succeed.
However, Uzi is a player who has shown that the role of the ADC need not be that way. He is someone who likes to be aggressive and build leadership slowly by taking control of his lane and then the entire enemy team.
He was the one who would make up his mind and made some decisions that no one expected.
Uzi's mechanical play is something no ADC gamer can replicate. His Vayne is still considered one of the greatest ever. He is also the only non-Korean player, apart from Caps, to appear in multiple World Championship finals.
Uzi has the highest CS/minute record in the LPL for every match he has participated in since 2015. Unfortunately, he has never won a World Championship title and is often cited as the greatest gamer yet to be won by many. He had to retire in June 2020 due to a wrist injury and diabetes.
Also read: The real name is not a beautiful Indonesian gamer
Faker
The undisputed demon king and arguably the greatest player of all time, Lee "Faker" Sang-hyeok has done everything that almost anyone could only hope for in this game.
Apart from winning several World titles, Faker's skills and insane play have made him a household name in the League of Legends.
Actually, he started playing competitively back in 2013, but even today, he is not only going strong but also winning awards and adding to his legacy. Faker was a king in the truest sense of the word, and no one stood close to his supremacy.
Faker has a large number of champions, including Ryze, Orianna, Azir, LeBlac, and Zed. He is also the midlaner with the most unique picks (71). In 2015, the dominant SKT roster held a 14-game unbeaten streak in the LCK.
In 2022, T1 (formerly SKT) broke the record with an undefeated Spring Split in the LCK. Both teams have Faker as a midlaner.
Also read: VCGamers Battle Arena February 2022 League of Legends: Wild Rift
He is also the only gamer with Bengi who has won three World Championship titles. Faker is currently the captain of T1 and will lead his team at MSI 2022 in Busan.