Who is the Hero Tigreal?
Hola Vicigers! Hero Tigreal is one heroes Mobile Legend which is often played as a person tankers. Heroes it has a unique and interesting story in Mobile Legends: Bang Bang. In fact, the story can be said to be quite legendary among Mobile Legend players.
It is said that little Tigreal wanted to become a great knight in the Moniyan Empire. Therefore, little Tigreal spent his youth practicing all the time. With his very strong determination and persistence, Tigreal was finally recruited for training.
Tigreal has never been beaten by anyone in his training. Tigreal was then made a knight in the Lord of Light, he also vowed to become part of the Knight Order to maintain peace and the symbol of the Moniyan Empire.
Arif_budiman
IDR 50,000
62%
IDR 18,900
Tigreal doesn't stop at being a knight, he keeps trying to be the greatest in the Knight Order. He even underwent special training with a mentor to improve his abilities.
Every day Tigreal's abilities increase, this makes the devil not dare to tempt or disturb Tigreal in battle. Eventually Tigreal becomes a pawn for the Knight Order and he dedicates his allegiance to the Lord of Light.
That's the story of the legendary Tigreal and made on player Mobile Legend is increasingly convinced that Tigreal is a knight who never stops trying to be the best.
Tigreal Skills
Passive Skills owned by heroes Tigreal is fearless which makes Tigreal gain an immune effect on basic attacks next after Tigreal uses skills or hit basic attacks several times at a time.
Whereas skills owned by Tigreal is skill attack waves and sacred hammer skills. Tigreal also has ultimate implosion capable of pulling enemies towards him and delivering damage on the enemy and takes effect stun on the enemy.
skills and ultimate owned by Tigreal makes him suitable as a tankers and less effective if used as sidelaner. Departing from the story of Tigreal, who is a knight, Tigreal is indeed more appropriate as a knight tankers in battle.
There are some build items that fits on heroes Tigreal. The first item is an item warrior boots which is the most suitable shoe item for Tigreal. The second item viz Athena shields which is useful for Tigreal to be able to withstand attacks magic damage enemy.
The third item viz antique cuirass (AC) that became core items one that can't be missed. The fourth item viz winter trunks (WT) which is useful to Tigreal when hit bro enemy. The fifth item viz immortality and cursed helmet which is useful for defending Tigreal in enemy attacks.
Besides build items, there are also tactics that Tigreal needs to play to make enemies wiped out in battle. One tactic that can be done is to use combos right for heroes Tigreal.
Combo first and most commonly used by para player Mobile Legends with heroes Tigreal is Combo 1 (Flicker + Ultimate + Skill 2 + Skill 1) and combos the second is Combo 2 (Skill 2 + Ultimate + Skill 1).
Another tactic is to play on early game. Tigreal must pull off the perfect tactic on early game by targeting enemies and carrying out attacks using rotation and roaming to lanes enemy.
Tigreal must also always pay attention folder enemy agar heroes others can find out the position of the enemy to carry out attacks. This is a common thing that is done by a person tankers like Tigeral.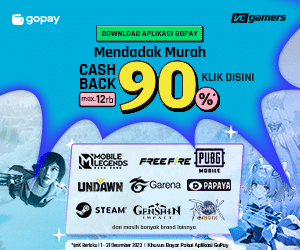 In addition, Tigreal must also be able to master tactics ganking by activating conceal as roaming items used in battle. With that, Tigreal will become faintly visible to the enemy's eyes and make it easier for Tigreal to carry out attacks next.
If you have reached the stages above, it's time for Tigreal to do it open war or initiation to kill the enemy and win the battle. Combine combos precise and shrewd tactics to surround and ambush the enemy.
Also read: Wow! DJ K, FF Character with Only 1 Letter!
There are many ways that you can pay attention in the channel youtube Mobile Legend players when carrying out attacks using heroes Tigreal. If previously Tigreal began to be forgotten, now it is starting to be a lot pro player who uses Tigreal and shows how to play it on the channel youtube.
What are you waiting for? Play Tigreal now and win the battle in Mobile Legend. Good luck!