Hello Vicigers friends, do you know that Events Mobile Legends will welcome a free hero this August, Vicigers friends definitely hope this hero will become an unpaid hero because maybe your battle points have run out, and you're too lazy to fill them up, so don't miss this latest Mobile Legends event.
Mobile Legends: Bang Bang (MLBB) will host this Mobile Legends Event in welcoming the MPL Season 8 event, friends, so all of you can claim on the date determined by Mobile Legends: Bang Bang.
So friends, everyone at this event, Mobile Legends players in particular will be able to get their favorite heroes for free. You don't need to top up anymore, it's economical for everyone's wallets, of course. Come on, without further ado, let's take a look at the information that Mimin has provided below.
Arif_budiman
IDR 50,000
62%
IDR 18,900
August Mobile Legend Free Hero Event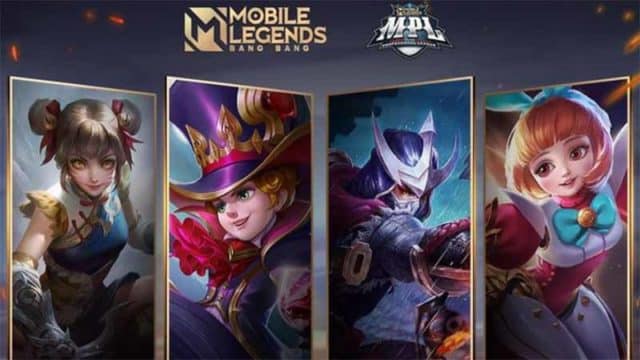 This event will be held with free heroes by MLBB in order to welcome the Mobile Legends Professional League (MPL) in Season 8.
In this Mobile Legends Event, friends can take part in the upcoming 12-21 August 2021 period. Players will have the opportunity to get a free hero by participating in this event which is called the MPL Kick-off Bonus.
Also read: Wow! Check out these 5 new news from MDL ID Season 4! Curious?
You can get this event in the game. You must succeed in participating in all of these events and later players are entitled to get free heroes, skin discounts, and random premium skin fragments.
Following are the MPL Kick-off Bonus event prizes that you will get:
One of the popular Heroes: Harley, Hayabusa, Angela, Wanwan
MPL Wanwan Skin discount coupon
Premium Skin Fragments
Double Battle Point Cards
Small Emblem Pack, and others.
How to Claim the Free Prizes for the MPL Kick-off Bonus Event
So, friends, how do you get this free hero at the MPL Kick-off Bonus Mobile Legends event, just by logging in every day. It's really easy, isn't it? You only need to log in during this event, so don't miss the free hero gift event.
Come on, for all of you to log in every day from August 12, 2021 to August 21, 2021, don't miss it, friends, that's all the information about the free Mobile Legends hero event, I hope it's useful!
Review of 10 MLBB Skins Coming in August 2021!
In this August, Moonton as game developers from Mobile Legends (MLBB) presents new MLBB skins that are more varied, attractive, and have quite a large number.
Mobile Legends game players, of course, have been waiting for this for a long time and it's no longer a stranger to having a mission to get each skin.
Then, what are you waiting for? Check out the reviews of the nine MLBB skins that have been and will be coming in August 2021. Let's check this out!
Also read: Review of 10 MLBB Skins Coming in August 2021! 
Here Are the 8 Complete Teams for MPL PH Season 8, Curious?
The roar of the crowd welcoming Mobile Legends Professional League Season 8 (MPL PH Season 8) has us waiting for an answer as to who will occupy the throne of this tournament?
With the MPL PH Season 8 getting closer and closer, now all the participating teams are preparing to lock down line up their respective players to win the MLBB tournament of the highest caste Philippines.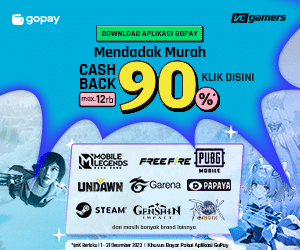 Considering that the winning team of this prestigious tournament will be entitled to represent the Philippines in the M3 World Championship which will be held at the end of the year, this season's competition will certainly be even hotter.
However, before that, for anyone who is curious about the eight participating teams and their respective rosters who will join later in MPL PH Season 8, the details will be detailed below.
Also read: Here Are the 8 Complete Teams for MPL PH Season 8, Curious?