Hello fellow Vicigers. You players Mobile Legends? So you must know, info about the appearance of the Magic Wheel in the latest Mobile Legends in September!
This time we will discuss the newest Magic Wheel in Mobile Legends which many MLBB players still know about this month! Want to know what these features are? we discuss in full to the end.
Instead of being really curious about this hero, let's immediately look at the discussion in the following article!
Arif_budiman
IDR 50,000
62%
IDR 18,900
The appearance of the Magic Wheel in Mobile Legends
Magic Wheel Looks More HD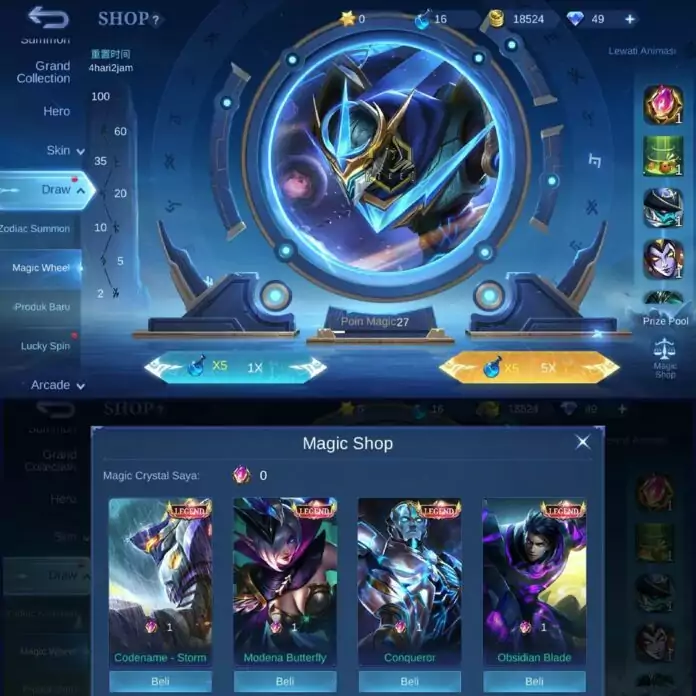 After a long time the appearance of the Magic Wheel has lasted quite a long time with the current one, you can see it below, Vicigers.
Regarding the Magic Wheel, we can usually see what the latest skins have been out, especially the Legends skin on the menu, friends can spin by topping up or getting crystal prizes to spin the Magic Wheel.
It is rumored that a new look will be presented with features that are more real and also very elegant, with the arrival of this update, in September 2021 which will be the upcoming Mobile Legends Anniversary event.
What do you think it will turn into, buddy? you can immediately see below.
It will look more HD and cooler, of course, but there's something interesting if you pay attention to the indicator, it's just 100, which means that it's possible that with these 100 to 200 draws, you'll have the opportunity to get a Legend skin prize. Definitely can't wait!
Also read: Here are 5 Jungler Mistakes in Mobile Legends, Avoid This Habit!
Regarding Lucky Spin, friends here already know what is Lucky Spin?
The lucky spin event is a spin site where there are prizes for various effects, heroes, skins and items Mobile Legends: Bang Bang other. According to rumors circulating, it is claimed that it really works and can be used.
The appearance of this site really has a neat appearance that even indicates that they are the official site of Moonton, in fact events lucky spin is not from Moonton and has nothing to do with it.
System events This lucky spin can be found a lot in mobile games, yes one of them is in this Mobile Legend game. To get various prizes in lucky spin is not easy. In events this lucky spin, of course, to get it there is usually a luck factor or you have to have certain tricks.
How's the trick?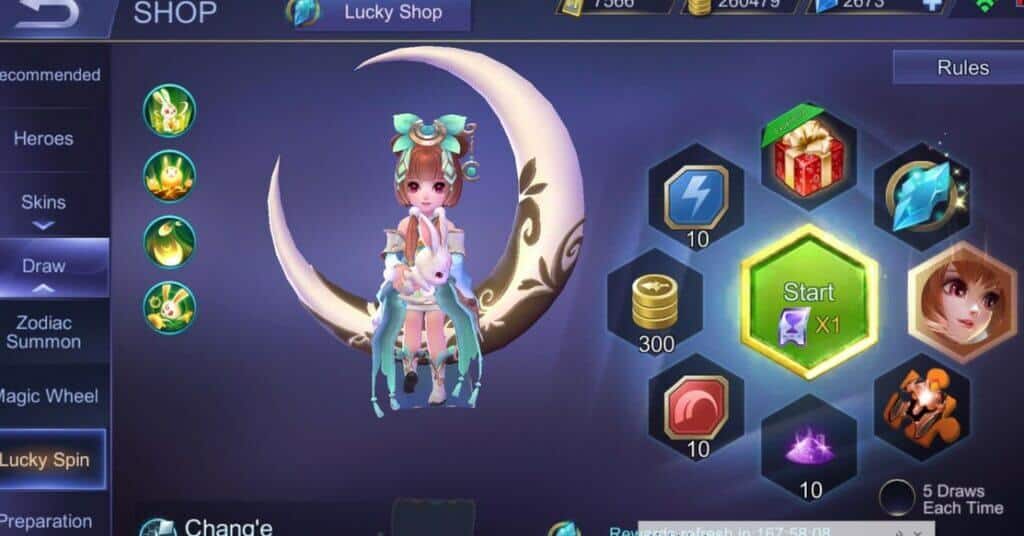 Many tricks that must be done to be able to join in events This lucky spin includes doing five draws and turning off the animation. This method will allow players to get the Pharsa lucky spin skin by preparing 1000 tickets before doing it events lucky draw.
Next, click five times to draw and turn off the animation, draw several times and you can be sure you will get the desired hero or skin. If you have 1000 dining tickets, you will have the opportunity to draw 10 times.
The next trick is to use diamonds, if you have lots of diamonds you will get the desired prizes such as cool skins, items, and extraordinary heroes. The method is quite easy and effective for those who get twenty diamonds throughout the game.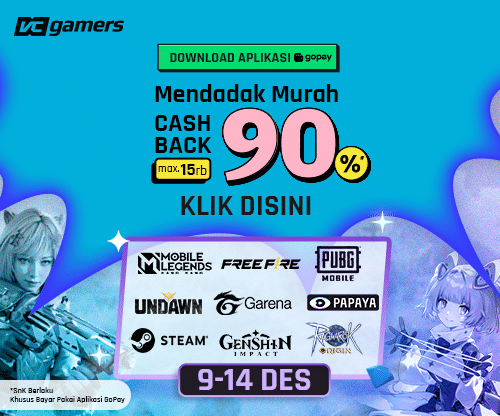 Also read: Can You Get Heroes and Skins from the Lucky Spin Event?
You can also buy on the Google Play Store, especially if you are playing the Mobile Legends game for the first time, then you have the opportunity to get a hero skin inside events lots of lucky spins. All you have to do is use twenty diamonds then play the lucky spin to get the skin permanently.
Next, enter any match mode, by visiting the Lucky Spin feature and paying attention to whether the hero skin is what we want or not. Then play any mode ranke, brawl or classic.
Here you have to use a hero, whose skin is on the lucky spin at that time. If the match is successful then try to play the lucky spin. You have to be patient and thorough in doing this. Good luck!