cyberpunk updates The large-scale 1.5 was finally announced a few days ago on February 15, 2022 for PC, Stadia, and consoles.
CD Projekt Red as the developer games announce updates 1.5 for Cyberpunk 2077 and brings updates and Cyberpunk updates 1.5 massively.
cyberpunk updates 1.5 is most important technical and visual optimization for PlayStation 5 and Xbox Series X/S. Of course, time loading what is needed in the new generation of consoles is also claimed to be faster and shorter.
Related fixes quests and mechanics are also included in Cyberpunk updates 1.5 is definitely going to make games the better and more exciting for you to play.
Having a major update like what was done by New State Mobile a few days ago is of course made based on complaints from players so that players are more comfortable playing games the. However, cyberpunk updates This 1.5 raises various complaints from players.
Updates This actually made players feel a little confused. Many consider Cyberpunk updates This 1.5 only fixes a problem that is actually trivial and does not fix a problem that actually bothers players.
Also read: Official! The following is the Announcement of the Major Update New State Mobile 2022
Cyberpunk Update 1.5 and Change Issues in Update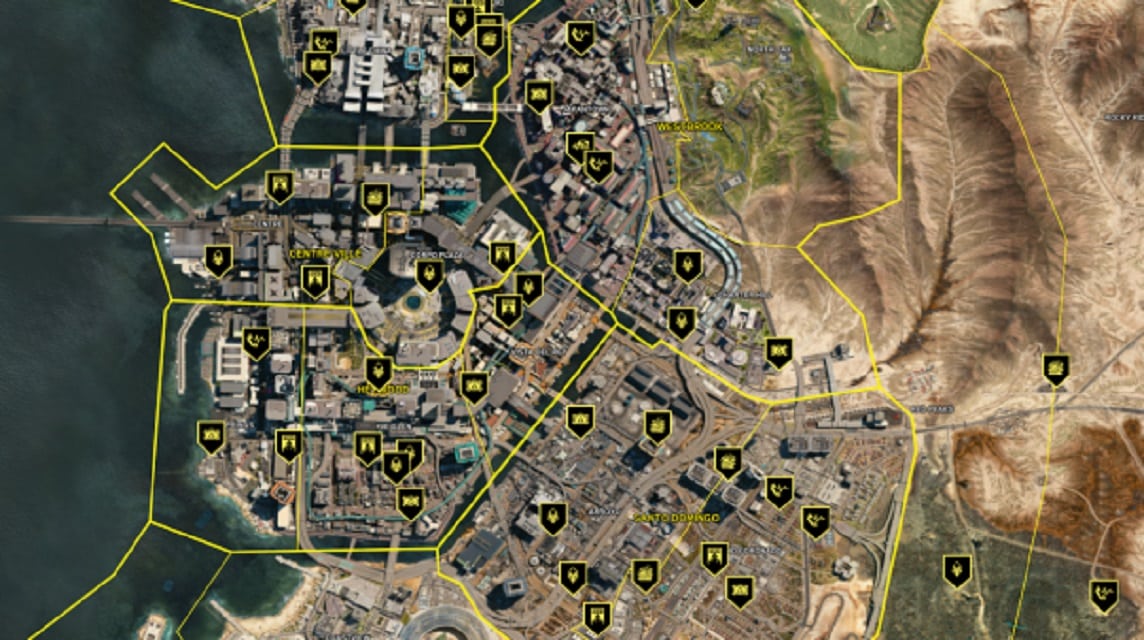 Update 1.5 for Cyberpunk 2077 introduces a number of changes, including a framework for changing your character's clothing without changing their stats.
DJ_Kovrik explains on Reddit and NexusMods that the ability to hide equipment in your face/head inventory slots can be enabled with the "Game.EnableTransmog()" console command. cyberpunk updates This 1.5 has also extended this utility to other inventory slots via the character's Hide Gear mod.
Hiding equipped items is great, but the name of the system on console, "transmog" implies that a more complete appearance changing mechanic could come in the future.
Another minor and relatively insignificant change in the grand scheme of Cyberpunk 2077's improvements to Cyberpunk updates 1.5's. Some things are not even written for example, grenades no longer have weight.
cyberpunk updates This 1.5 enforces a rule on weapons which now requires above 10 Body for optimal use, and various other changes that most players will likely never experience or acknowledge.
Announced changes in cyberpunk updates 1.5 is actually just a new bug that CD Projekt Red has just realized. Players basically have a problem with looking at world maps, gear modifications, and kids playing with guns. However, this does not seem to have changed from Cyberpunk updates 1.5's.
Not yet known for sure whether on updates then this issue will be addressed or not. There is a possibility that it will be replaced when updates subsequently or intentionally abandoned and not repaired by CD Projekt Red. Many players hope that CD Projekt Red can overcome problems that are felt to be more important than what has been doneupdates on Cyberpunk update 1.5 this.
Related Details Cyberpunk Update 1.5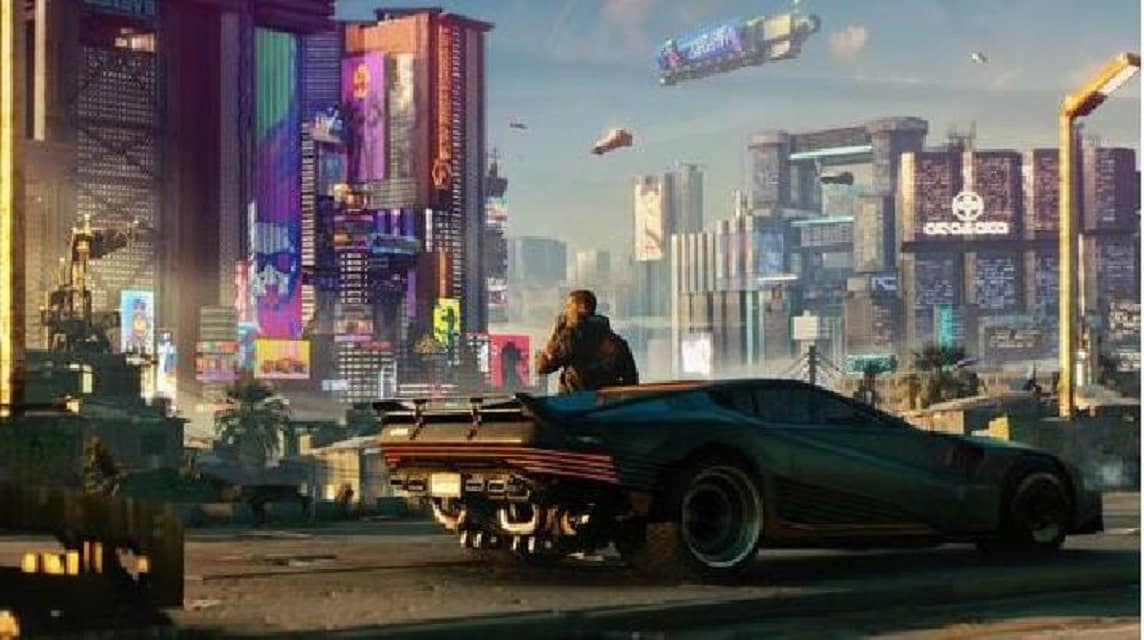 cyberpunk updates 1.5 discusses in detail what has changed including for all consoles and platforms here which you can read. Following are some of the things announced in Cyberpunk update 1.5 for all platforms console:
Exclusive to Next-Gen Consoles
Cyberpunk update 1.5 will add localized light-traced light shadows (ray-traced local light shadows) for Next-Gen consoles. Also, will introduce two graphic modes on PlayStation®5 and Xbox Series X:
Performance mode
Ensure gameplay which is at 60fps with dynamic 4K scaling.
Ray-tracing Mode
Those of you who play on the Xvbox version of the Xbox Series S will not have a choice of graphics mode and by default it is presented at 30 FPS in 1440p with dynamic resolution scaling.
Added performance improvements that significantly reduce the number of FPS drops and improve quality renders.
Balanced HDR to achieve parity across platforms and multiple visual quality improvements.
Added Activity Cards (Activity Cards) for PS5.
Implemented support for audio on PlayStation 5 for headphones which supports 3D audio and built-in TV speakers via the PS5's Tempest 3D AudioTech solution.
Rent an Apartment
You can now rent paid apartments when found in Night City or through the EZEstates website when accessed via a computer at apartment V's Megabuilding H10. You can only use this feature after completing quests Playing for Time. On Cyberpunk updates This 1.5 allows you to rent all apartments at the same time.
Available apartments that you can rent:
Northside, Watson (€$5000)
Japantown, Westbrook (€$15,000)
Glen, Heywood (€$40.000)
Corpo Plaza, City Center (€$55000)
You can customize V's starting apartment in Megabuilding H10 using the EZEstates website for €$10,000.
Besides that on Cyberpunk updates 1.5 now, the interactions you have in the apartment will add up buff. There are some added activities and interactions buff that is:
Bathe – apply status "Fresh"(refreshed) for one hour. Function so that your character can regenerate Health (health) during battle. Health will regenerate itself up to 60% of maximum threshold.
Sleep – restores health and applies ""Rest"" status for one hour. Rest can make your character get +20% Skill XP.
Brew coffee – apply the "Energy" state for one hour. energized can increase +25% Stamina Max, +30% Stamina Regen.
Appearance Customization
You are now in Cyberpunk update 1.5 these can change certain features of the appearance such as hair, makeup, or piercings for which there is an increasing variety of colors and options. You can use this feature when using mirrors in apartments and hiding places. This appearance customization function is free and you can do it as often as you like.
New Items at Wilson's
You can purchase the new item at Wilson's 2nd Amendment shop in Megabuilding H10 or look for it while exploring Night City. The weapon presented is Darra Polytechnic Umbra (Power Assault Rifles), Budget Arms Guillotine (Power Submachine Guns).
Also added 4 scopes (scope) new weapons namely: Kang Tao Jue long scope, Tsunami Gaki sniper scope, Arasaka Kanetsugu short scope, Handyman short scope.
There are also additional types of new weapons: muzzle brakes: 10 new muzzle brakes: 5 for pistols (RC-7 Ifrit, RC-7 Liger, RC-7 Dybbuk, RC-7 Kutrub, RC-7 Baaroga); 5 for assault rifles & light machine guns (RC-7 Aswang, RC-7 Varkolak, RC-7 Zaar, RC-7 Yokai, RC-7 Strigoi).
New Pose Variations in Photo Mode
You can now use new pose variations in Cyberpunk updates This 1.5 includes Johnny Silverhand's pose. Before Cyberpunk updates In this 1.5, this pose was previously only available in Johnny's past and when you are playing as Johnny.
Living City updates
During the war with AI (NPC) there will be many changes related to Cyberpunk updates 1.5. The changes presented are:
Several fixes and improvements to melee NPC and ranged combat AI and reactions, including taking cover, positioning, reloading, equipping weapons, dodging, blocking, and many others.
Several improvements to the slashing trigger, hit reactions and death animations, add more impact to ranged and melee combat.
Enemies are now much better at blocking and dodging attacks (Kerenzikov). The heavier the weapon, the easier it is to hit. The opposite is true for dodging.
Further diversification of melee and ranged combat behavior for different factions: reckless, aggressive, balanced, defensive and careful.
Follower (followers) now contribute more in battle but can be defeated and temporarily disabled if they take enough punishment.
Crowd Increase
The crowd in Night City will also be more aggressive. Certain NPCs can and will enter battle with players when accidentally provoked by aiming, shooting, or fighting.
Riding Mode
There is a new driving mode called "Burn Out" where you can now drive a more stylish vehicle. Settings and control Such vehicle braking systems produce consistent performance, from front to rear, at all speeds updated. ABS simulation added. All vehicle brakes have been set to the new model.
Engine simulation was improved with clutch simulation added. This change increased the resistance force of the Motorcycle engine. All of the above improvements help to drive more stable. In addition, steering model improvements have been added, and they have been re-tuned.
Vehicle Traffic
cyberpunk updates This 1.5 will get visual improvements when you turn. Real impressions such as panic reactions, avoiding accidents, so that NPC passengers can die are also added to updates this. Cars or vehicles in Cyberpunk updates The 1.5 can also have a wider reaction range when hit, and can justify or re-run in traffic.
Quickhacking removal
Unfortunately for Cyberpunk updatee 1.5, it is no longer possible to apply Cyberpsychosis quickhack on cyberpsychos. However, an issue where disabling the camera with quickhack would not interfere with enemy quickhack uploads when the camera in question was used as a connection proxy was fixed.