Hello fellow Vicigers. Buddy Mobile Legends players? this time, my friend, you must know the information that is currently busy! The following is an explanation of the Mobile Legends Collaboration Transformers in 2021.
This time Mimin will discuss what form of collaboration will be formed. From the release of the latest skins to what Transformers will be present, we will discuss them in full below.
Surely you are very curious, right? Instead of friends getting more curious, let's just pay attention to the discussion in the following article!
Arif_budiman
IDR 50,000
62%
IDR 18,900
Mobile Legends and Transformers Collaboration
Event time for Mobile Legends Transformers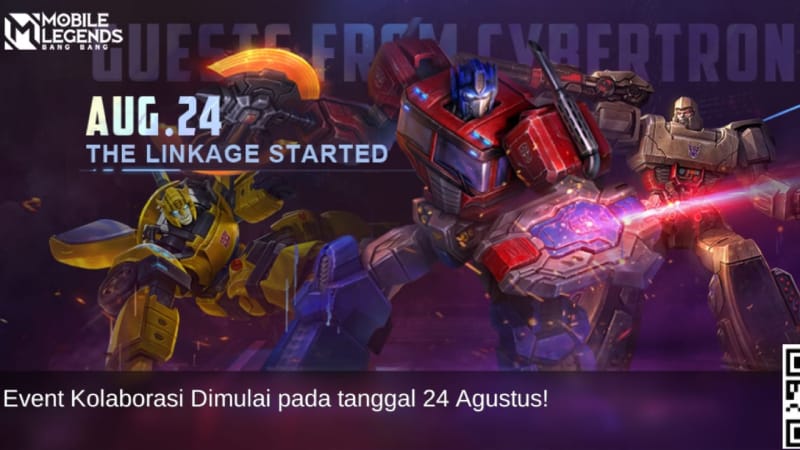 The Mobile Legends transformers collaboration is currently Mobile Legends collaborating between Mobile Legends and also the Transformers themselves which you will be able to see on the event menu on mlbb, where it has been explained that on the upcoming 24 August 2021, there will be a collaboration event with Mobile Legends .
Of course, this collaboration is the second time it has been carried out by Mobile Legends after previously holding a collaboration with Star Wars last week.
Cinematic Mobile Legends Transformers Trailer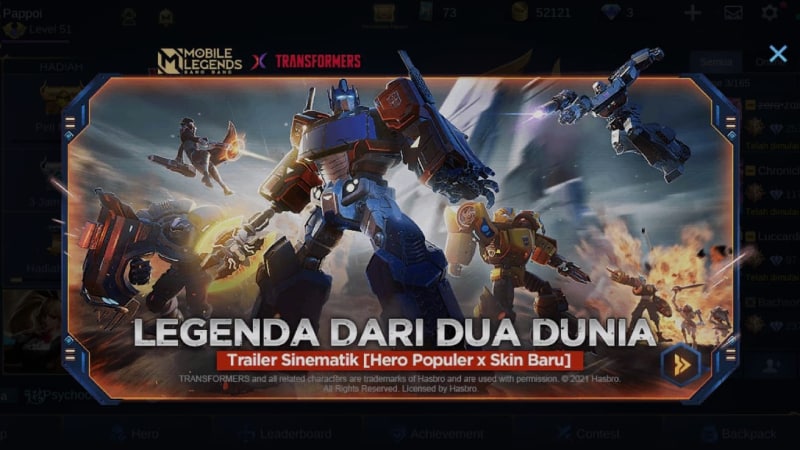 The collaboration of Transformers and Mobile Legends in the trailer has explained a little about the big battle between Hero X-Borg and Megatron against Granger, Johnson, Optimus Prime and Bumblebee. It's very interesting, of course, friend.
This trailer is the first trailer released by the official Youtube account from Mobile Legends, for the rest of you, you can see the cinematic trailer below!
Also read: MVP Changes in MPL S8, Here's Why Celiboy Tops the Standings!
Transformers Robots Present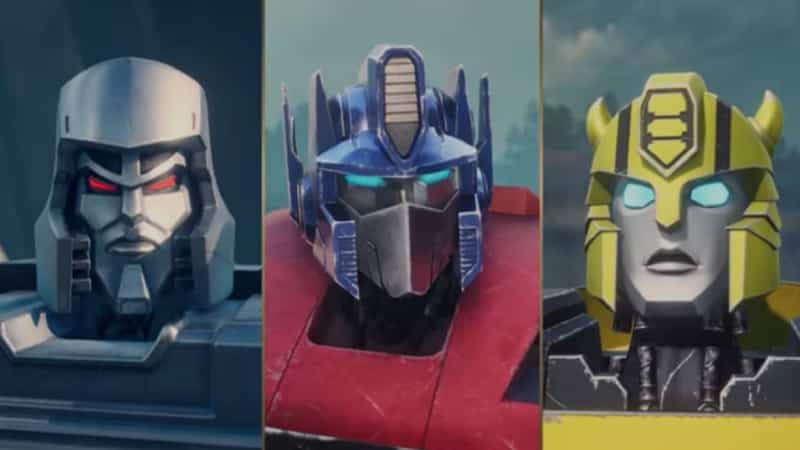 When this first collaboration, Mobile Legends brought 3 very well-known robot figures, of course in Transformers, among these robots were Optimus Prime, Megatron, and Bumblebee who were very famous in the Transformers films.
At this time, information from Moonton regarding Transformers is that only three robots are displayed at this event, but it cannot be denied that later there could be another surprise given to Mobile Legends.
Transformers Hero Skins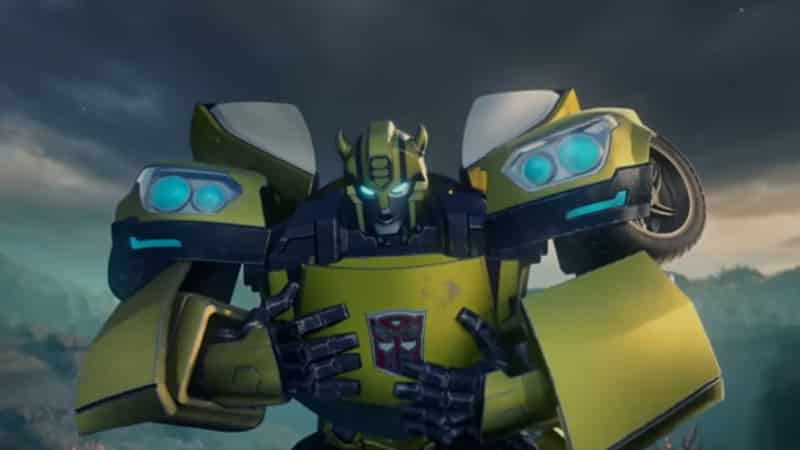 Information regarding the skins on Mobile Legends Transformers, there have been several leaked games some time ago, this among other things shows which Mobile Legends heroes will get Transformers skins. Until now, we are still waiting for confirmation, friends.
As far as information has been circulating, each hero who will get the Transformers skin includes X-Borg with the Megatron skin, Johnson with the new Optimus Prime skin, and Granger with the Bumblebee skin. In your opinion, what is the authenticity of the skin when these three heroes are applied.
Mobile Legends Mysterious Character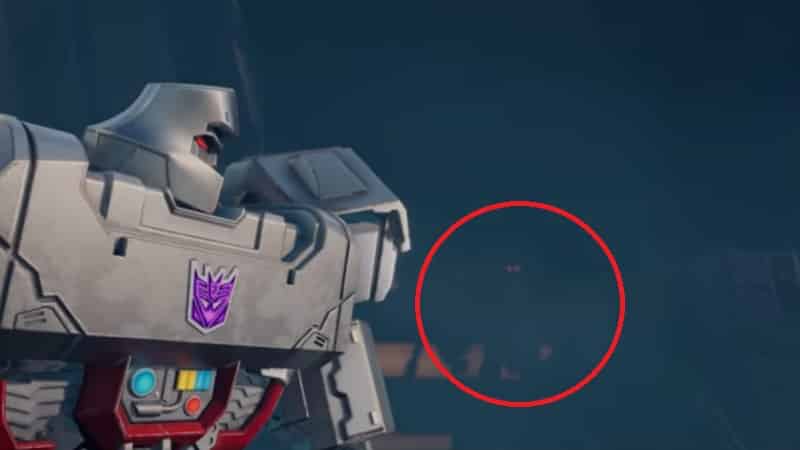 Surely my friend has listened carefully that in the trailer released by the Mobile Legends social media, my friend will see a mysterious character who is still in the form of a shadow that is there. Either way, this makes Mobile Legends fans very curious.
This will be remembered that there is still one very popular Decepticon character that is not yet present, namely Starscream, maybe this will be a surprise for the Mobile Legends players who have been waiting for it.
Also read: Rebellion Genflix Defeated by Alter Ego? Here's the explanation!
Those are some leaked information regarding the upcoming Mobile Legends Transformers Collaboration. Hopefully this information can be helpful for Mobile Legends fans, thank you.
Another collaboration Mobile Legends X Stars Wars
The Mobile Legends x Star Wars collaboration features silhouettes of 4 characters from their respective series. we can see the silhouette between Argus and Cyclops, while on the top side there is a large silhouette of Darth Vader and Yoda.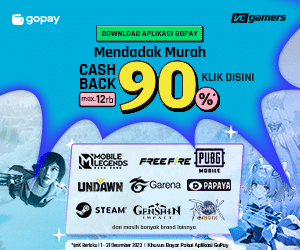 Until now, Moonton has not provided further information about this collaboration. So wait for all of us looking forward to this collaboration
On the official MLBB social media, Indonesia is one of the countries that will receive collaboration from Star Wars with Malaysia, Thailand, the Philippines, Singapore, Vietnam, Myanmar, Cambodia, Brunei, Laos, East Timor and Japan.