Hello Vicigers, in this article we will discuss about the best PC monitors for playing Valorant. Valorant It's not even a year old, but we've seen many (pro) players switch over from other games to make this their primary competitive shooter. It's not hard to see why: it presents an interesting mix of skill-focused gaming and tactical shooters.
While the ride hasn't always been completely smooth (there have been rollback patches and there have been issues with reg hits), the core gameplay manages to attract a large number of players on a daily basis and if the recent tournaments are anything to go by.
In a game where every shot counts, it's crucial to have a reliable monitor, and that's where we come in. We have analyzed what are the best PC monitors used by professionals and we have listed the 5 most used gaming monitors by pro players. In this article we will go over each monitor and briefly highlight their standout features to help you choose the best PC monitor to help you climb your way to Radiant.
The Cheapest Valorant Product!
Arif_budiman
IDR 50,000
62%
IDR 18,900
All professional Valorant players use monitors capable of displaying at least 144 frames per second. That's not surprising at all: the same goes for all games, and it's pretty obvious that a higher framerate coupled with a monitor that can display those frames gives you a ton of advantages in a game like Valorant.
In short, setting a higher refresh rate will give you a much smoother and clearer image on the screen which makes it easier to (for example) track that annoying Jett when it runs past you. It will also make games look and feel much more responsive, giving you a definite advantage over your opponents playing at 60Hz.
Of course using a high refresh rate monitor is no shortcut to rank up (nothing, except for special practice) but once you get on a high refresh rate monitor, you won't want to go back to playing competitive games. Trust us.
The Best PC Monitor For Playing Valorant!
BenQ Zowie XL2546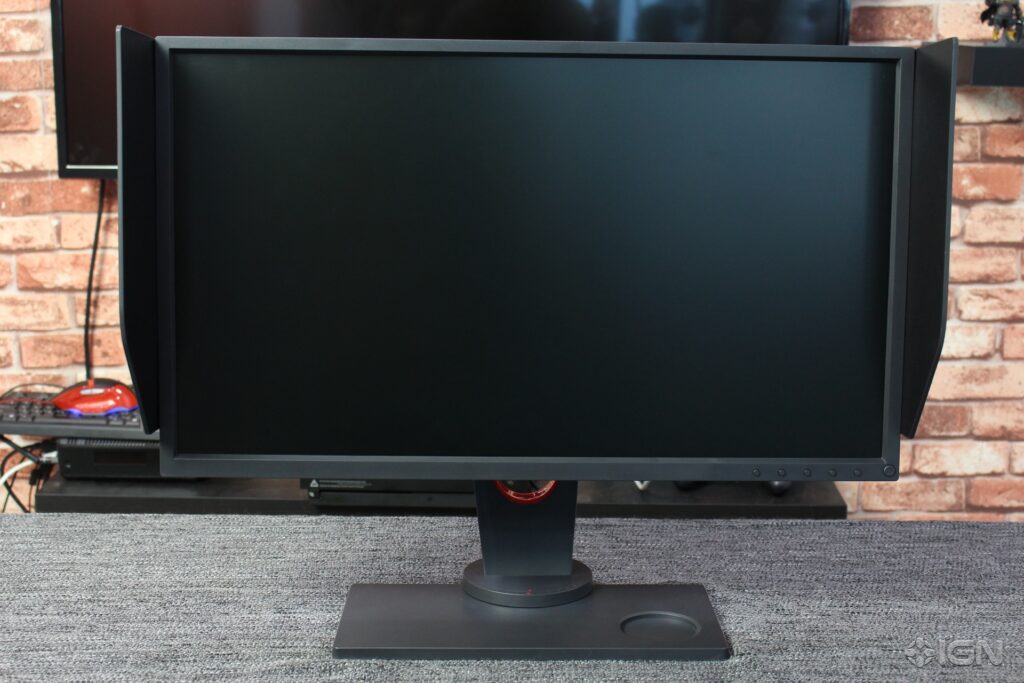 When creating this list, we added XL2540 users to those using the XL2546 because the two monitors are pretty much the same. The main difference is that the XL2546 is equipped with DyAc and the XL2540 is not.
Zowie is a best-in-class PC monitor have made a name for themselves as an honest and straightforward manufacturer of gaming peripherals and products, and the XL2546 is a great example of that. At first glance you wouldn't even think this is the best gaming monitor, nor are there any cool-looking RGB strips or logos to look at. That's because Zowie's credo is to focus on what matters most, performance. With a fully adjustable stand complete with markings to help you remember (or write down) the perfect screen position, it's clear that Zowie knows what gamers want.
Alienware AW2518H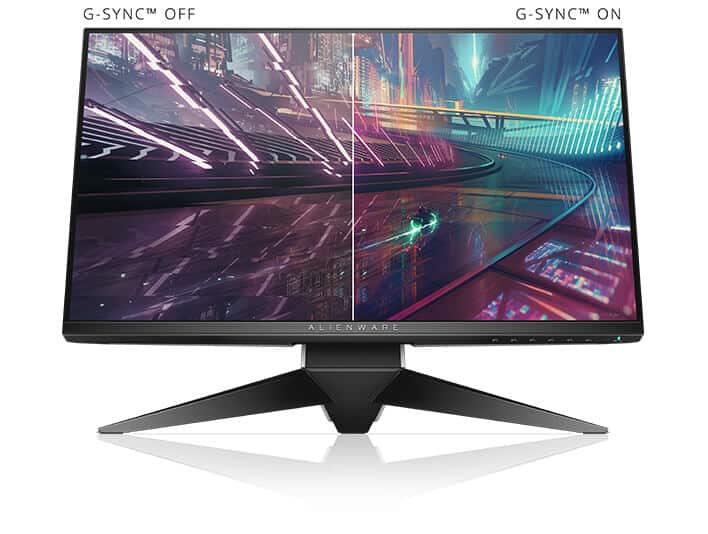 The next best pc monitor is the Alienware AW2518H it has climbed steadily through our ranks of the most used monitors in general, and why not. You get a 240Hz refresh rate monitor with a 1ms response time and it's G-Sync compatible. Having little experience with gaming products, Alienware has gone for the 'game product look' with this one (complete with adjustable LED backlighting) but if you don't mind then this is a fantastic choice.
ASUS PG258Q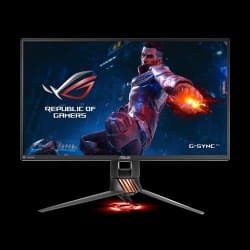 The ASUS PG258Q is yet another of the regular best PC Monitors on 'best monitor' lists around the clock and it's not surprising to see it making an appearance here.
This monitor features a 240Hz panel with a 1ms response time, and as you can no doubt see this is a clearer gaming monitor than some of the other products in this article. Whether you like it or not comes down to preference of course (who are we to debate taste) but there's no denying that LED projectors look cool if you're into that sort of thing.
BenQ Zowie XL2411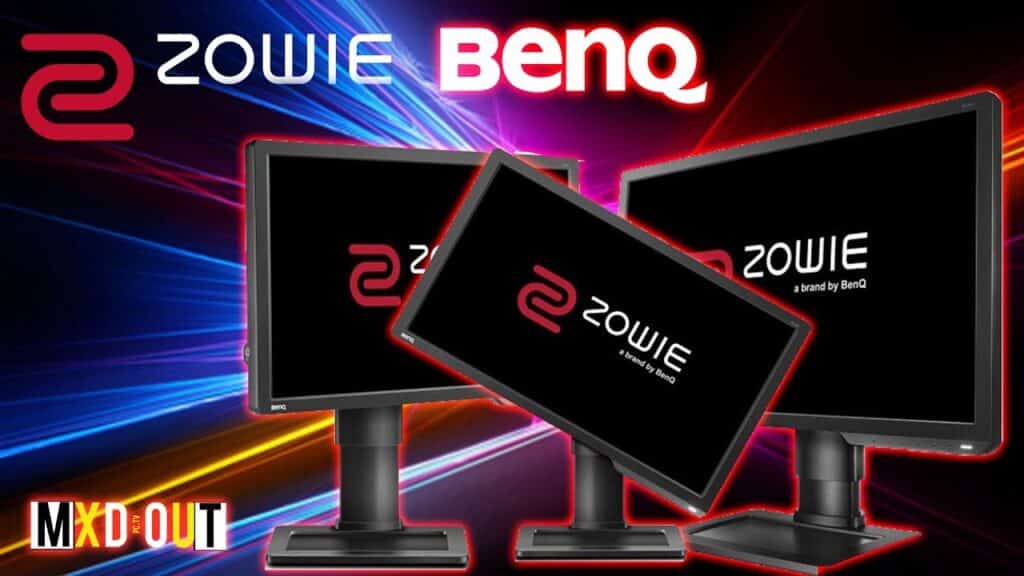 With all this necessity of 240Hz, you almost forget that there is such a thing as a 'budget'. If your PC can't handle or run games at more than 144 frames per second and you don't have the funds to upgrade your system or don't have the funds to get a 240Hz monitor.
The BenQ Zowie XL2411 is one of the most commonly recommended (and used) 144Hz monitors, so it's not unusual to see it popping up on the tables of some of the Valorant pros we analyzed, and they have good reason to go with it. Despite the fact that the XL2411 isn't the fastest monitor, it's still a very reliable gaming monitor.
OMEN X 25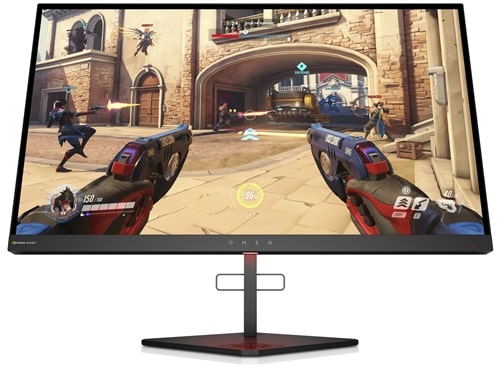 The OMEN (HP gaming brand) X 25 is a relatively new monitor. It had been used as the Overwatch League's official game monitor for quite some time before getting an official name and being released to the public, but since a few months it has been available for purchase by anyone.
This 240Hz panel has (as expected) a 1ms response time, offers G-Sync compatibility and does all of that in a sleek, minimalist package. It's still a gaming monitor, so you get lots of LEDs that provide ambient lighting and let everyone know you mean business. Because the G-Sync feature makes this monitor the best PC monitor at the moment.
Also read: Valorant's 18th New Agent "SPRINTER" Leaks
Maybe this time the discussion of the article will end here and don't miss the updated news about Valorant and other games, only at VCGamers.com.