Check this post to get the hurting Rafaela build item Mobile Legends 2022. Use it properly to earn team MVP.
Rafaela, a classic support in Mobile Legends who is also known as Wings of Holiness is one of the Palace Guards along with Uranus and Kaja.
She is a complete support that heals, increases movement speed of teammates, and is equipped with skills to damage, slow, and stun enemies. Specializing in regen and poke, he is a hugely underrated hero who can round out a lineup that has lost great support. 
Arif_budiman
IDR 50,000
62%
IDR 18,900
In this Mobile Legends guide, we will take a look at Rafaela's painful build item in Mobile Legends 2022 to play it better.
List of Rafaela MLBB Build Items
As a Support, Rafaela's build doesn't require burst damage to finish off enemies, but needs to cast skills at the right time for her teammates.
Therefore, cooldown items and movement speed are very important for Rafaela's build. After purchasing the courage mask and basic boots, complete the Enchanted Talisman for massive mana regeneration and a much needed 20 percent cooldown reduction.
Speed boots are important for him to be everywhere whenever his teammates need help.
For more details, you need to listen to the review below.
Dominance Ice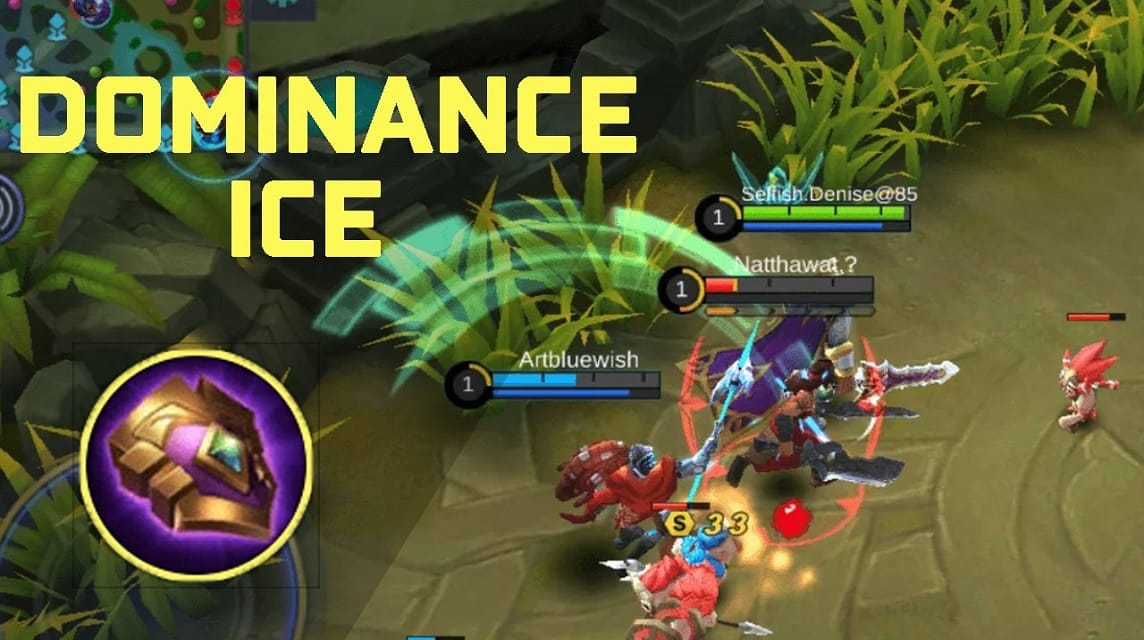 Even though it can provide healing for teammates and yourself, Rafaela's build still requires defense items that can protect her. Dominance Ice is the best choice for that.
In Dominance Ice, this hero will gain 500, that is, 70 physical defense and 5 percent additional speed.
The attribute of Dominance Ice will provide a 10 percent reduction in reuse time and a passive optical cold that will reduce the shield and opponent's HP Regen Hero by about 50 percent, simultaneous attack speed is 30 percent.
Enchanted Talisman
Because Rafaela is a hero based on each attack, you can choose the second item, namely the Enchanted Talisman which functions for regeneration, which is 15 percent of the maximum where every 10 seconds is unique in its entirety.
As for the unique liability magic domain, the maximum reduction of reuse time will increase by 5 percent.
From the Enchanted Talisman item, you get not only these two unique responsibilities, but also an additional 50 HS magic damage, 250 HP and a 20 percent reduction in reuse time.
Oracles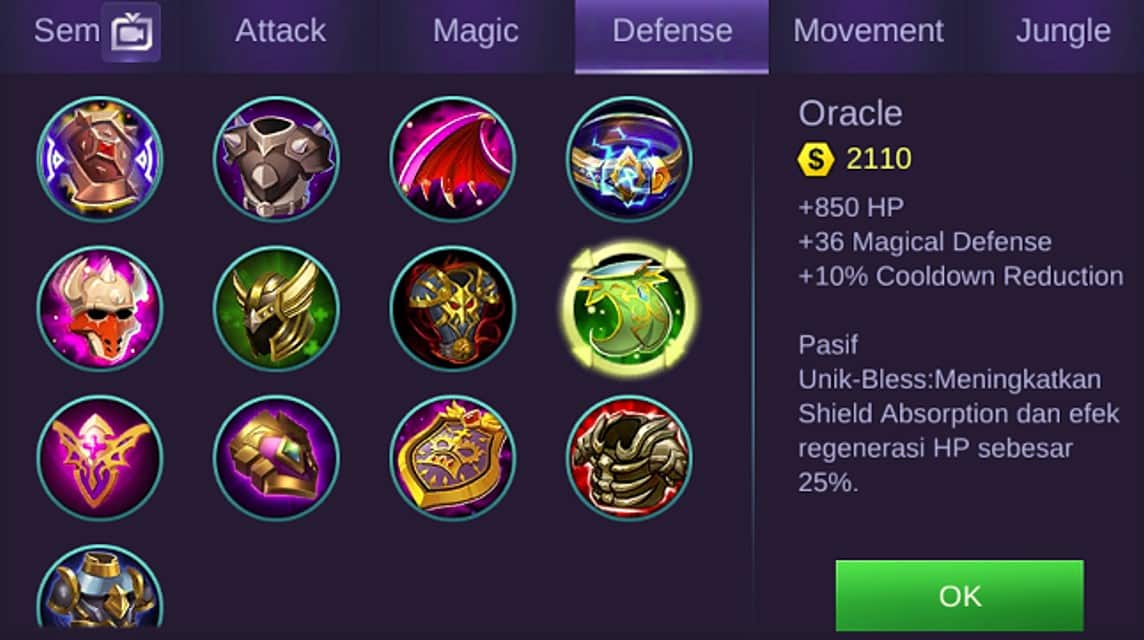 Ask other heroes to support the healing they use by buying defense items, you can buy Oracle for 2060. In this item, Rafaela's build will get an additional 850 hp, 42 magic defense and a 10 percent cooldown reduction.
Using Oracle items, you will also receive a passive blessing that will increase shield absorption and HP gain by 30 percent.
Blade Armor
More adhere to the Defense item for the Rafaela build used, after buying Oracle, you don't forget to buy the powerful Blade Armor to survive 90 physical attacks.
A single passive armor in blade armor element takes effect when attacked in basic attack form by reflecting 25 percent of the damage taken by the MM. This effect also slows down by 15 percent for 1 second.
Also read: The Painful Odette Build Item in Mobile Legends 2022
Immortality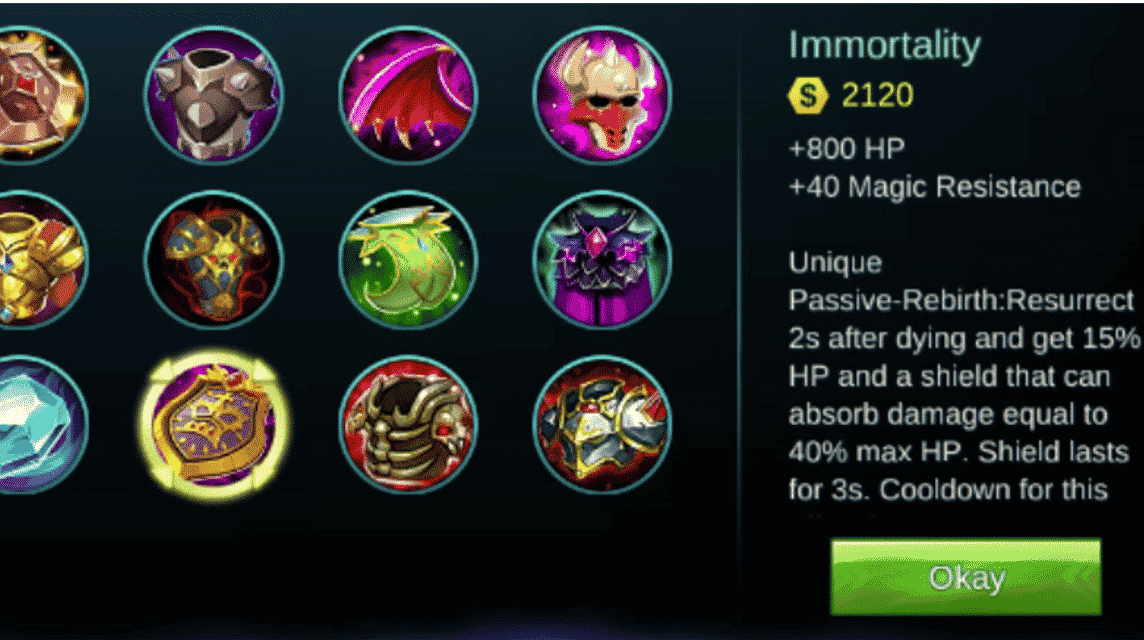 Priced at 2120, this item will provide 800 additional HP and 40 physical defense. There is one passive that must be obtained, that is, it is resurrected 2.5 seconds after releasing and gains 16 percent of HP and a Shield that can absorb 220 -1200 damage.
This shield will last three seconds. This item also has a reuse time of 210 seconds.
Actually, Immortality is a mandatory item for support. Because, with this item, it won't be able to die easily and gives a second chance to be able to reverse the situation.
Also read: Uranus Build Items Hurt in Mobile Legends 2022
How do you respond to the line of Rafaela's build items above? Don't hesitate to leave a comment in the column below, okay!