You may be looking for Build Baizhu Genshin Impact. Well, this time we will discuss it.
Baizhu is a character Genshin Impact New first male Dendro Catalyst released in updates 3.6 this. This character is the first Dendro character who can restore HP while providing protection via a shield.
This time we will provide guidelines and recommendations for building Baizhu Genshin Impact.
Cheapest Genshin Impact Products!
Arif_budiman
IDR 50,000
62%
IDR 18,900
Baizhu Genshin Impact Build Recommendations
This article will cover all the recommendations build starting with priority skills, artifacts, to team recommendations that are suitable for build Baizhu Genshin Impact.
Recommended artifacts are aligned with already released artifacts, where new artifacts will be added along the way updates Genshin Impact.
Material Talent and Character Ascension Baizhu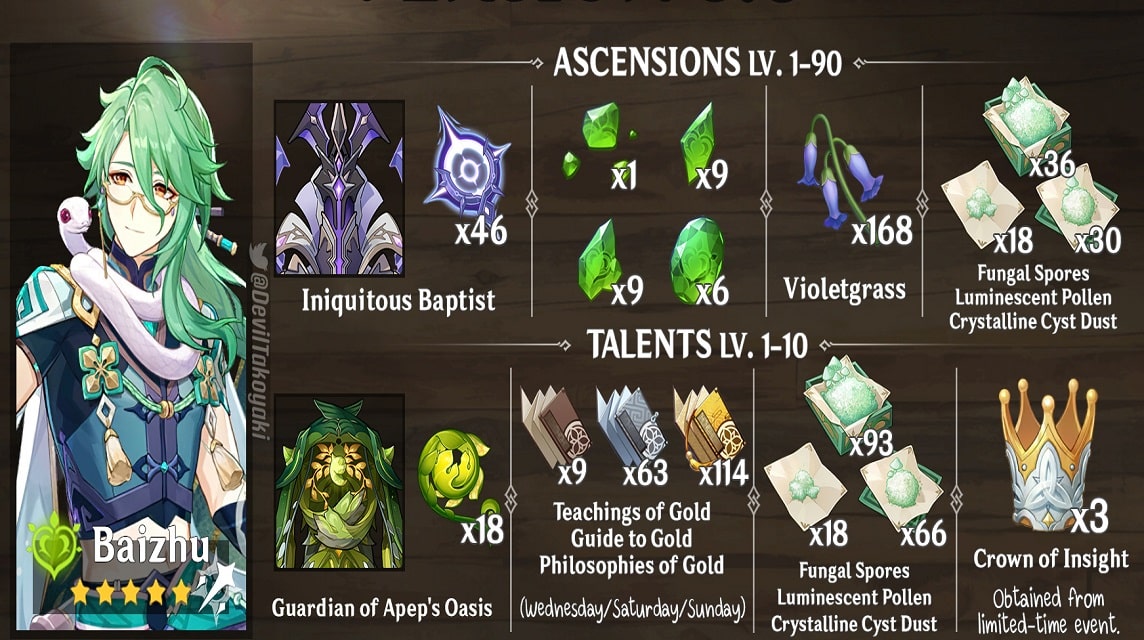 Character ascension requires drop material from Iniquitos Baptist, namely Evergloom RIng, Nagadus Emerald (chunk, Violet Grass, and drop from Fungus enemies, namely: Fungal Spores, Luminescent Pollen, and Crystalline Cyst Dust.
Drops material from Fungus can form Spore and Nucleus. The difference is, attack enemies with Pyro and Electro elements for Nucleus. Spore can be obtained from elements other than that.
Material talents to Baizhu is drop from the Weekly boss Guardian of Apep's Oasis, namely World Sparnfern, the enemies of Fungus are: Fungal Spores, Luminescent Pollen, and Crystalline Cyst Dust and Gold sets (Teaching of Gold, Guide to Gold, and Philosophies of Gold).
Best Constellation for Build Baizhu Genshin Impact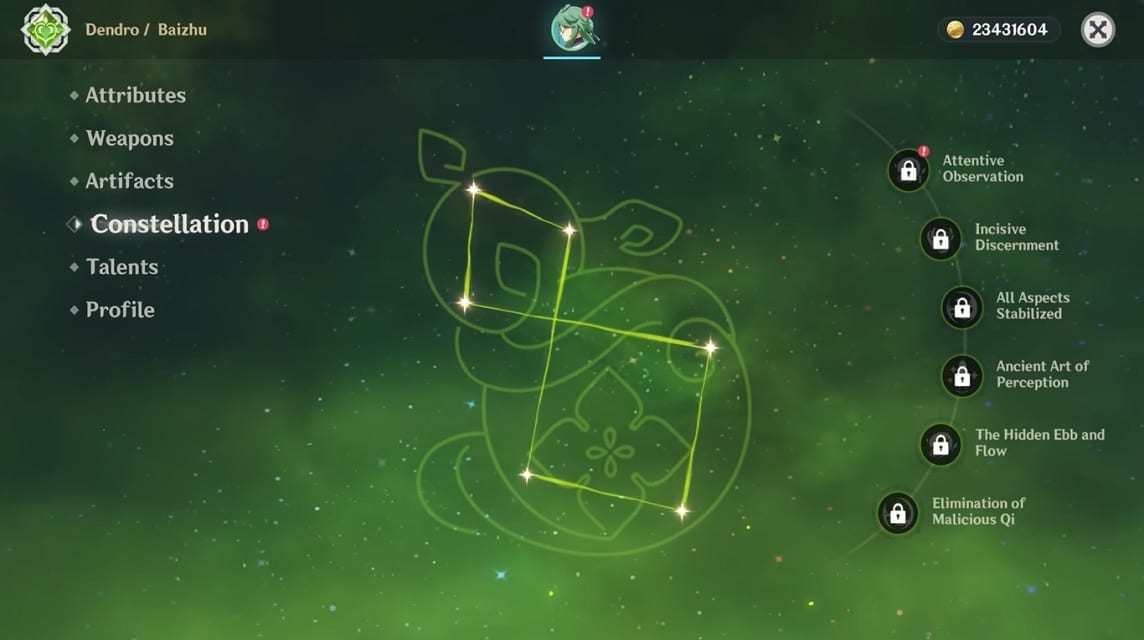 Baizhu is a very good character with constellation 0 (C0) so you don't have to have more constellations.
Overall, the Baizhu constellation does not have a significant impact between constellations. However, we suggest C4 and C6 for you to go after if you still have Primogems.
Also Read: Genshin Impact 3.6 Special Program Recap: Introducing New Areas and Characters
Skill Priority for Build Baizhu Genshin Impact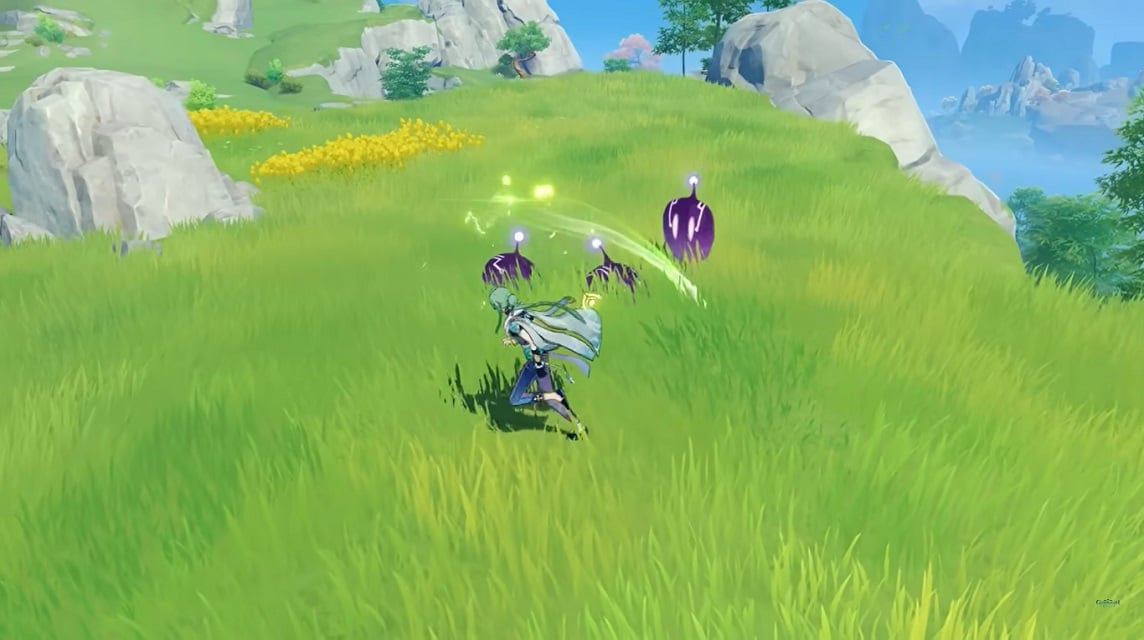 Baizhu Genshin Impact's Normal Attack is still the same as in general, which consists of 4 consecutive attacks that give Dendro damage to the enemy.
Not like character Catalyst on the other hand, Baizhu's attack range is so short that it is similar to melee attacks.
Baizhu's Exploration talent, namely Herbal Nourishment, is one of the interesting kits from the talents of this Doctor from Liyue.
Herbal Nourishment will make the character recover HP by farming various plants around, if Baizhu is in the party you use.
Elemental Skill from Baizhu namely Universal Diagnosis, will deal Dendro DMG on one enemy target.
Using this talent will also give Baizhu 3-4 Dendro elemental particles which can also restore the HP of characters in the party, calculated based on Baizhu's maximum HP.
If you have managed to get a passive talent Four Fortunes Forever. Using Elemental Skill Baizhu will give a buff depending on the percentage of the character's HP in the party.
If the character's HP is less than the percentage, Baizhu's HP recovery ability will increase. If the character's HP is more than a percentage, Baizhu's Dendro DMG will increase.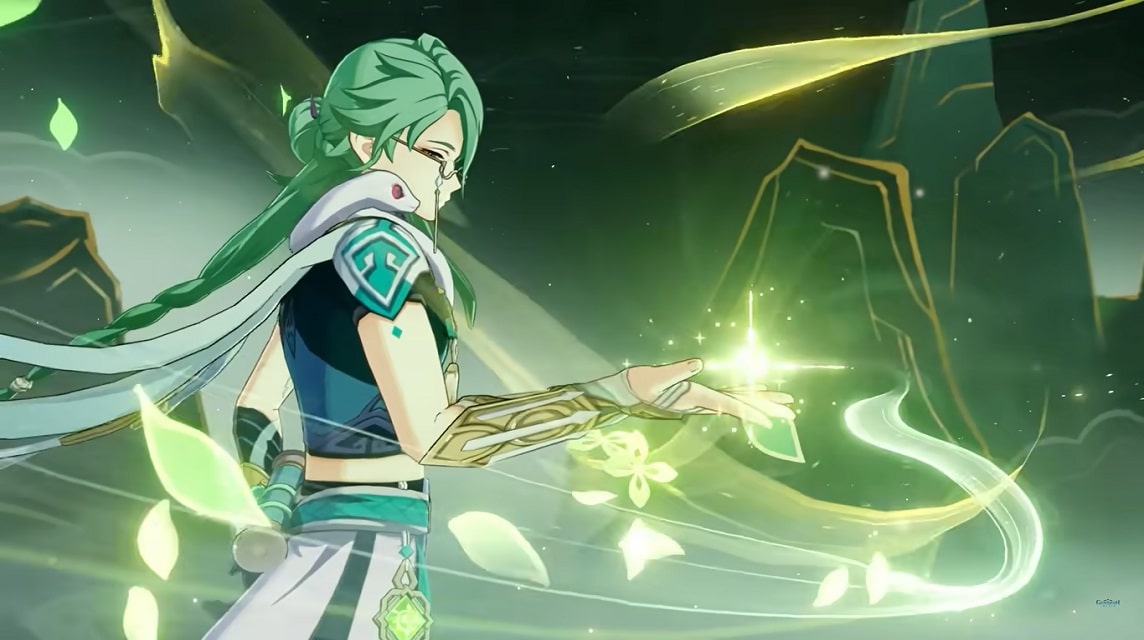 Elemental Burst from Baizhu that is Holistic Revivification, Baizhu is about to enter a state called Pulsing Clarity state.
Pulsing Clarity state will create a shield called Seamless Shield that absorbs Dendro DMG while protecting characters who are active in areas other than Baizhu.
Apart from that, Seamless Shield will also restore the character's HP if the duration of the shield runs out or is exhausted by enemy attacks.
Seamless Shield will also provide an automatic attack that deals Dendro DMG to enemies at certain intervals.
Elemental Burst Talent and Elemental Skill Baizhu are perfect for making this character an off field support.
Priority skills for Baizhu, you must maximize Elemental Skill and Elemental Burst. 
Artifacts Suitable for Build Baizhu Genshin Impact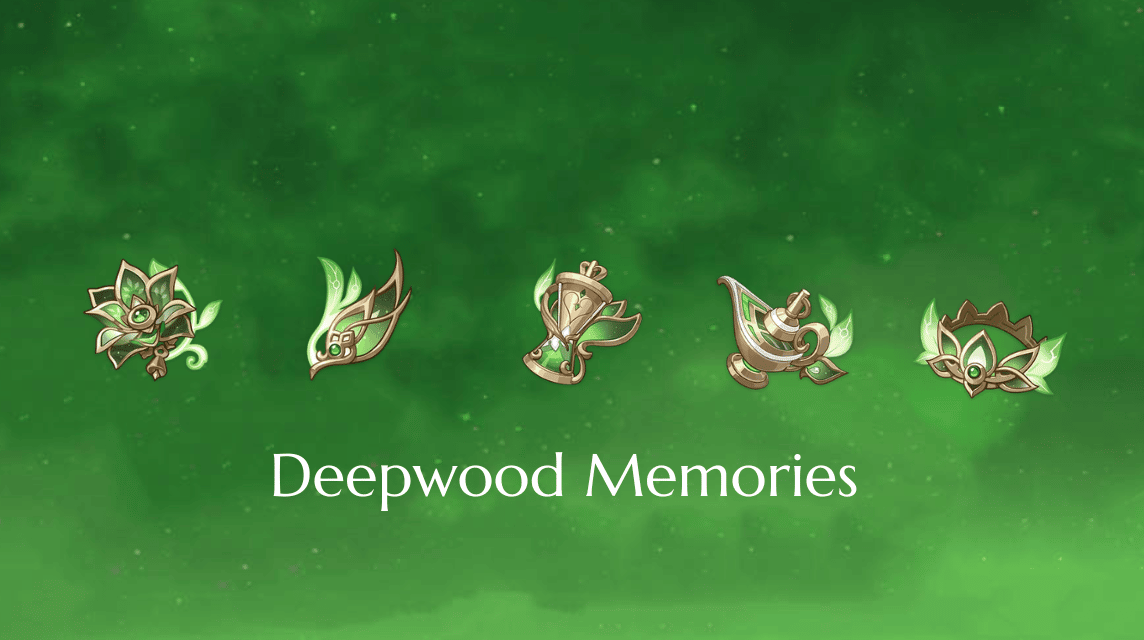 Stats what you should prioritize for Baizhu Genshin Impact are Energy Recharge and HP. 
Dendro DMG Bonus and Elemental Mastery are additional stats that we recommend if you build Baizhu for Dendro's elemental reaction party.
The most recommended artifact set for Baizhu viz Deepwood Memories.
You can use these three sets of artifacts in 4 sets or you can combine them into 2 sets each with sets that give HP such as Tenacity of the Millelith or Vourukasha's Glow. 
The 4-PC Noblesse Oblige set is also an option for support characters like Baizhu in general that you can use.
If you focus on building Baizhu as a healer, you can also use the 4-PC Ocean-hued Clams set as a Baizhu artifact.
Also Read: Best Character for Vourukasha's Glow Genshin Impact
Weapon Recommendations for Build Baizhu Genshin Impact
Recommended weapon for Baizhu Genshin Impact is a weapon that can be used by catalyst support characters in general. However, weapons that can increase HP can be the first option.
Best choice still signature weapons Baizhu is Jadefall's Splendor which can increase HP. 
For F2P weapon choices, you can use Prototype Amber or Thrilling Tales of Dragon Slayers.
If you need Energy Recharge, weapons such as the Hakushin Ring and Fruit of Fulfillment can still be weapons of choice.
Recommended Team Composition (Party Setup) for Baizhu Genshin Impact Build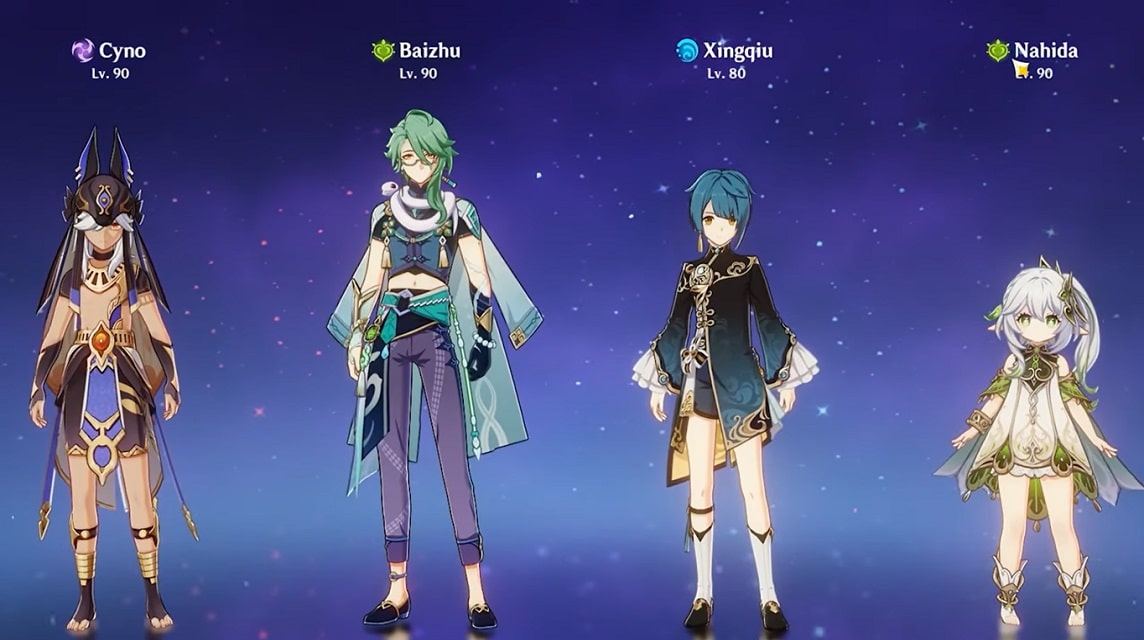 Baizhu is one character that fits perfectly to be used as support in any Dendro elemental reaction team.
You can still use acquired elemental characters buff on Elemental Burst Baizhu namely Pyro, Hydro, and Electro to get all buff.
team comps others that matched well with Baizhu were Dendro's elemental reaction teams such as Hyperbloom, Bloom, Burgeon, Aggravate, and Spread.
The first recommendation is the Hyperbloom team with Baizhu, Nahida, Xingqiu and Cyno. You can replace Cyno with Fischl or Kuki Shinobu. 
You can replace Nahida with other Dendro characters such as Tighnari, Alhaitham, and others.
If you play Aggravate or Spread, you can replace Xingqiu with an Electro character like Raiden Shogun so you play Dendro-Electro mono team.
Burgeon team recommendations are similar to team composition Burgeon Thoma but you replaced Dendro Traveler with Baizhu.
Also Read: Thoma's Burgeon Builds: Rotations, Team Comps, Weapons, and Artifacts
Thus the build guide for the Baizhu Genshin Impact character. You can get this character after the second part of this 3.6 update.
Baizhu was also released with a 4 star Claymore Dendro character, Kaveh. If you want both characters, don't forget to top up Genesis Crystal in a trusted place like here VCGamers Marketplace yes!