3 Aerowolf Zoo Players Officially Say Goodbye to Aerowolf
Last week, Aerowolf Zoo said goodbye to their two players, Roses and Eklyn, and now another player has officially said goodbye too.
Yesterday afternoon, Aerowolf Zoo just said goodbye to one of their players again, namely Mozza, who have been together for about 1 year.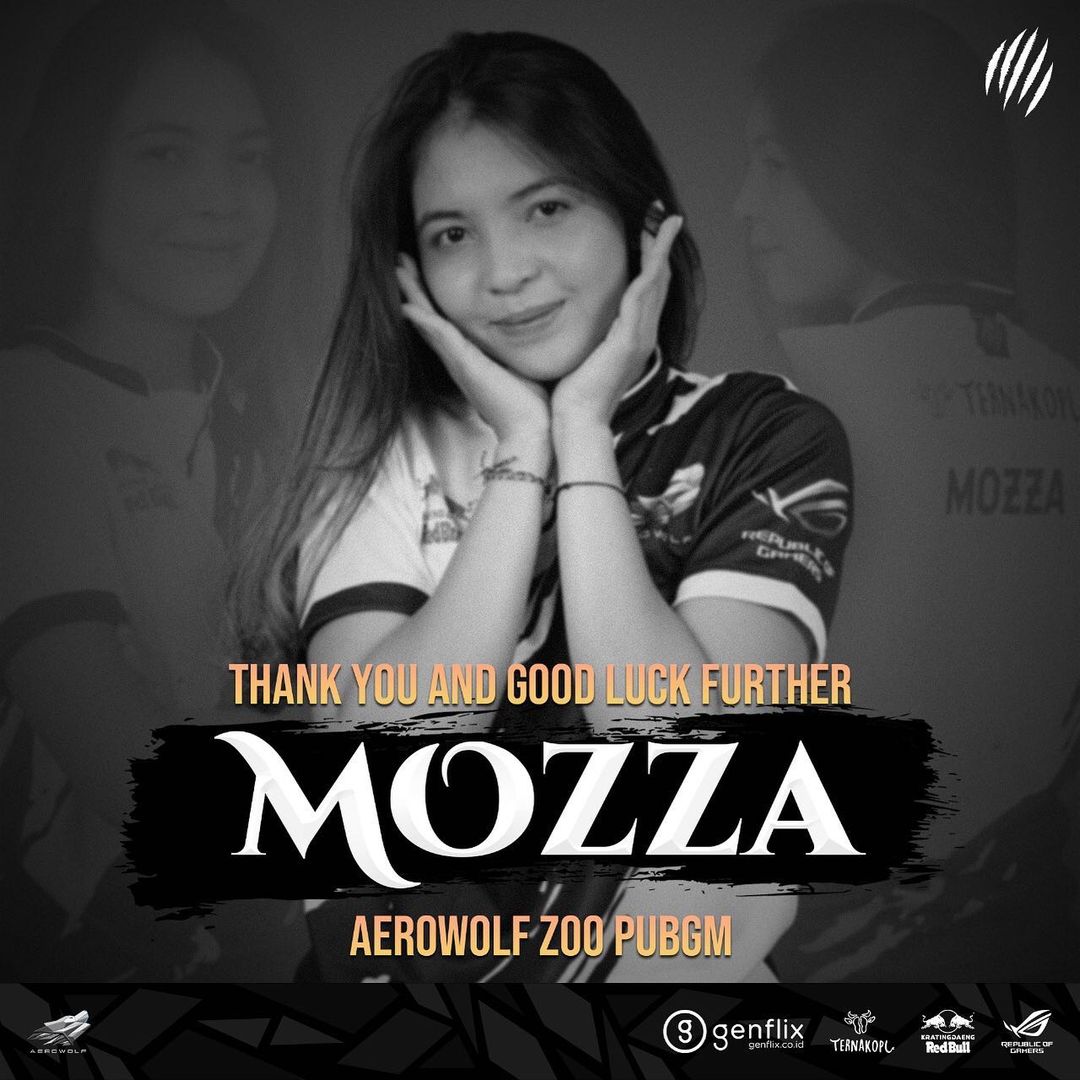 Aerowolf Zoo is one of the strongest ladies' teams in Indonesia, and has always been a rival for Belletron Ace in fighting for the title.
Arif_budiman
IDR 50,000
62%
IDR 18,900
Of course, this is really surprising to see the Ladies Aerowolf team, which has won several major tournaments, disbanding their roster of players.
2 players left in Aerowolf Zoo!
According to the official post from @aerowolfproteam, Mozza has officially said goodbye to his team, and with this, of course the fans are curious about the fate of this wolf team.
Only DevilDust is left as IGL, and FePar as rushers Of course, Aerowolf must look for more players to fill this void.
Before Roses and Eklyn said goodbye, the five of them were the first roster and were first formed by the Aerowolf team.
Their separation is actually quite big news for their fans, moreover they have won several trophies simultaneously.
1
They managed to become Runner-Up in two PINC Ladies 2020 tournaments and also PMPL SEA Season 2. Aerowolf Zoo also won the PMPL Season 3 Ladies Indonesia, which finally qualified to enter the PMPL Sea Finals Ladies Season 3.
It's just that they were unlucky in yesterday's PMPL Sea Ladies and stuck in seventh place, while Belletron Ace managed to become the champion.
With this we can only wait again, which player will replace the positioni third player out? Can you strengthen the Ladies Aerowolf team?
Also Read 16 Teams That Qualified For PMPL SEA Final Season 3
For vicigers who haven't joined yet, to always get the latest and complete news updates about games, only at vcgamers.co.id, guys….Starting from new game reviews, tips and tricks and so on. Just follow the account Instagram VGamers and YouTube Channels yes. Come on! Join the community on Discord VCGamers, the largest gamer community in Indonesia