Jess No Limit is a gaming YouTuber Mobile Legends and indeed always liked solo rank ML when he was live streaming on his Youtube channel.
Ranking up ML when playing alone is often frustrating, especially if you are still stuck at a terrible level, commonly called the infernal level.
There is no chemistry between players who have just met, it's even difficult to create a good match.
Arif_budiman
IDR 50,000
62%
IDR 18,900
So, this time we will share tips for playing solo rank ML from former pros EVOS Esports Jess No Limit. Come on, see the following reviews! 
Also read: How to Win Streak Mobile Legend Solo Rank 2023, Watch Here!
Tips for Solo Rank ML Ala Jess No Limit
After listening and watching videos of several ML solo ranks from this pro player, you can listen to the summary below.
Choose a Strong Hero
Usually whenever there is a difference in the choice of heroes in Mobile Legends which ones are strong and weak depending on the Buff and Nerf given by Moonton earlier. 
Therefore, to be able to get the best ML solo rank hero, you must choose a hero from any role that is very strong this season.
Don't force yourself to use weak or weak heroes that you haven't used before, because it will be difficult for you to play alone. 
Use the Best Hero Win Rate 
Make sure you use a hero that you master with a high win rate. The reason is, during the ban and vote period, other players will choose the player with the highest number of wins to use the hero. 
Therefore, you will be saved more than playing with a hero you are not good at.
But if you don't get the hero requested, you can take a playable hero, don't take a hero you haven't played before, because it will kill him. 
There is a new hero with a high win rate in season 28, namely Joy. A hero that can be considered flexible to be placed as an Explane, Jungler or midlane to achieve a win rate of 57.32 percent. 
Of course this is not surprising because you could say this hero lost. Another hero that you can choose this season is Faramis with a win rate of 58.46 percent.
The hero that we usually see as a midlaner is considered a bone of contention because this hero skill can have 2 lives. For heroes to achieve great victory.
Focus on your own Hero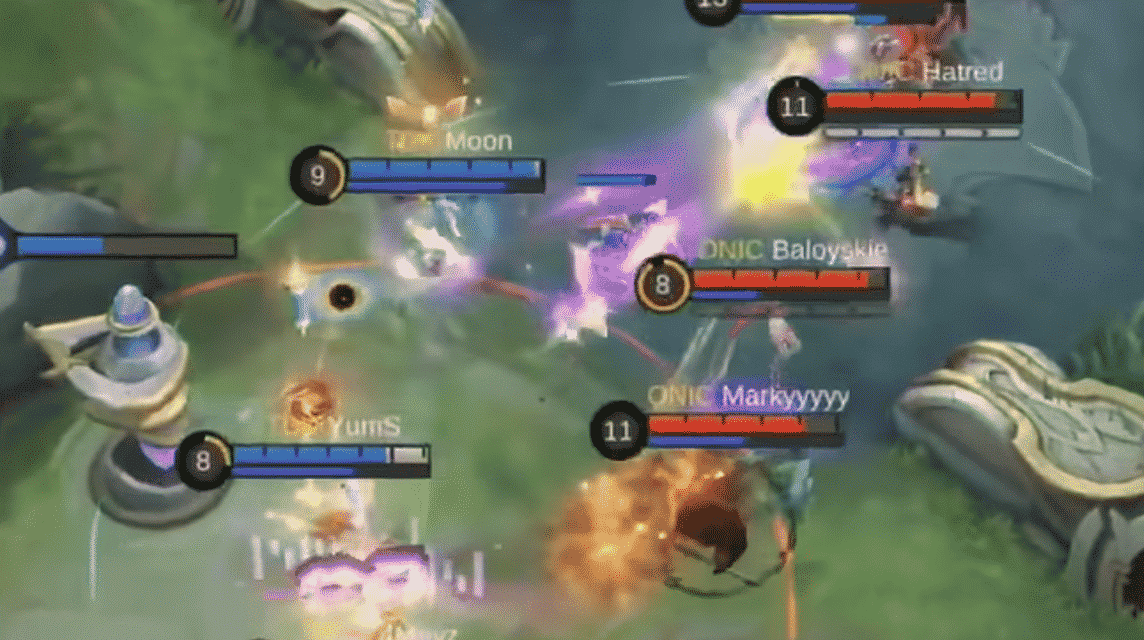 If playing, we are the solo rank ML, you must be able to focus on items and build your own hero, that will allow you to win the battle.
When this feeling is present, your game will be disrupted, because our concentration will be divided and this can make our game chaotic. 
Better to focus on yourself and not worry about the team, until you can carry the team. If you have mastered one of the best heroes, you already have a good understanding of the combo skill or skill set ability of the hero you are using.
Never try a hero who is never/rarely alone, because no matter how good a hero is, if the player doesn't know how to use it, he will still be a burden.
Also read: Use This Hero Mage To Push Rank ML, Have Durability!
Use the Best Emblem
The next tip from Jess No Limit for the selected ML solo rank is to use your favorite emblem and build before the color push. Emblems and builds play an important role in improving the performance of the heroes you use. 
If you use the build correctly, the hero's strength will increase instantly. On the other hand, if you use an emblem without thinking twice, the hero you are actually using will become a burden during the game. 
So, first make sure the emblems and elements are properly arranged, so that the hero you use is sick and deadly for your opponent.
So, those are some tips that you can apply when playing solo rank in the style of Jess No Limit. Hope it helps Yes! 
Also read: The Most Effective ML Cheat 2023, Makes You Push Rank Quickly!
If you want to top up Mobile Legends diamonds, you can top up cheap Mobile Legends diamonds directly at VCGamers Marketplace!