The Starlight skin which will be available in December 2022 will reportedly be given to the hero Vexana. The leak has been circulating on social media.
This December 2022 Starlight skin comes with the name Vexana Circus Magician.
This news certainly gives fresh air to Vexana hero users.
Because, you will be more confident when you use the Vexana Circus Magician when fighting against the opposing team in the Land of Dawn arena.
Also read: Congratulations to BTR Alpha, Champion of the 2022 MLBB President's Cup Final!
December 2022 Starlight skins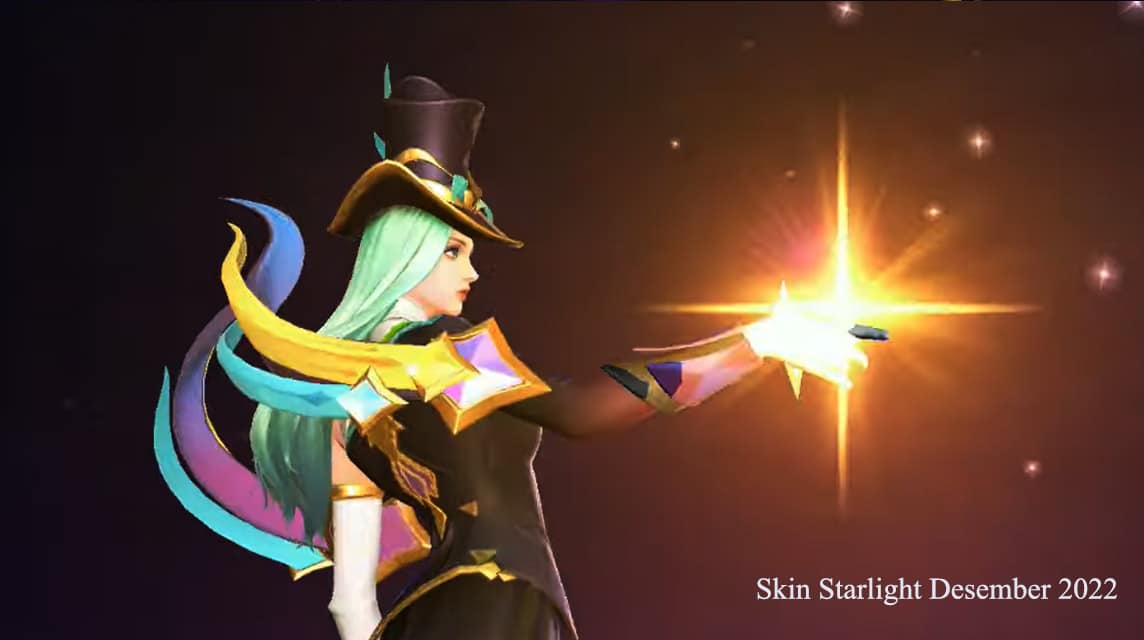 The players Mobile Legends: Bang Bang Of course you already know the hero Vexana will receive Skin Starlight next December 2022.
This beautiful hero with the Mage role will appear even more attractive and also cool.
Besides that, there will be interesting effects when you use this skin to fight with the opposing team.
The presence of Vexana with this skin can also steal the attention of the opposing team because of its appearance.
However, of course this must be balanced with the ability to play.
Apart from that, we also have to master the skills that Vexana has in order to use them as best as possible.
Also read: Listen! Tips for Playing Vexana After Being Revamped!
Skills Vexana Mobile Legends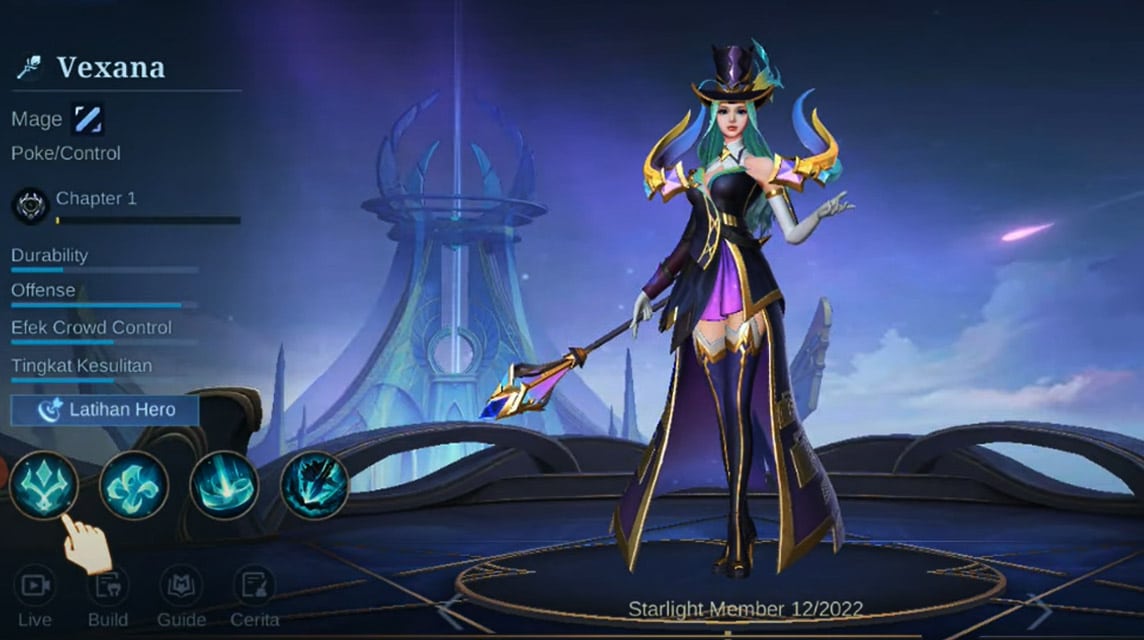 Vexana has a number of skills. Users of this hero certainly already know Vexana's skills.
For those of you who just want to start using Vexana, this time we will review Vexana's skills.
What are Vexana's skills? Let's see!
Skill 1 (Deathly Grasp)
Vexana will issue Phantom Claw in the specified direction. It will cause an attack and impact on opponents along its path.
Claw will stop his steps when it hits an opponent's hero and causes a Teriffy effect.
He will reveal the position of the opponent's hero for one second.
After that, he will explode around the opponent's hero and deal damage to the closest opponent.
Skill 2 (Cursed Blast)
Skill 2 Vexana is Cursed Blast. This hero will mark the target area.
This will cause the affected opponent's hero to experience a slow effect of up to 30%.
One second later, there will be an explosion in the area. The explosion also deals damage to the opposing team's heroes.
Skill 3 (Eternal Guard)
This hero will summon the Undead Knight to that location. This will make the hit opponent suffer a large amount of damage.
In addition, heroes from the opposing team will also experience the Airborne effect for 0.8 seconds.
Of course you can use this time to continue playing and/or attack the opponent's hero who is affected by this skill.
Later, Undead Knight will join Vexana for 15 seconds. The attacks given make the opponent exposed to Magic Power and Magic Damage.
Passive Skills (Nether Touch)
Vexana's passive skill is Nether Touch. Vexana can make opposing heroes experience Nether Curse effects.
The curse lasts 5 seconds and makes the affected enemy explode to death.