Hola Vicigers, this time we will discuss an easy way to create an avatar on WhatsApp, this feature allows users to create more personalized avatars to show their identity to their friends.
WhatsApp is one of the most popular instant messaging applications throughout the world. With the features in this application, it allows users to send text messages, photos, videos, and even make voice and video calls for free.
And now WhatsApp is bringing back a new feature, namely avatars. This feature is a small image or photo that represents the user's identity in the WhatsApp application.
Cheapest Top Up Social Live!
Arif_budiman
IDR 50,000
62%
IDR 18,900
So, for those of you who are curious about how to easily create an avatar on WhatsApp, let's see this article to the end!
Also read: All About Whatsapp Web: Features and Advantages
What are WhatsApp Avatars?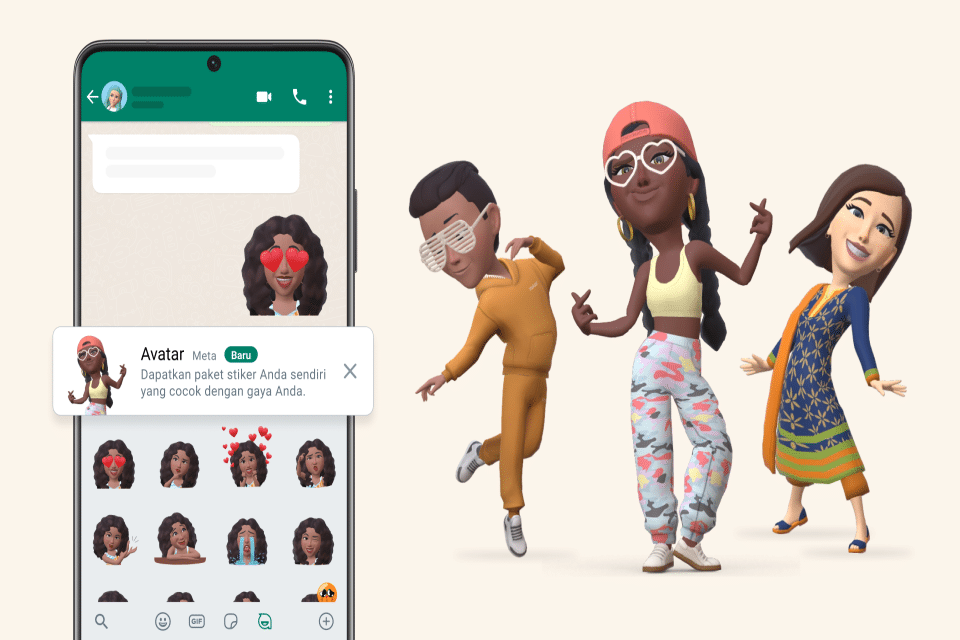 Do you want to make your WhatsApp profile more private? By making it using an avatar, it will make your profile photo look better.
WhatsApp avatars are small images or photos used by users to represent the user's identity in the WhatsApp application.
By using avatars, users can display images or icons that visually describe themselves to contacts or other WhatsApp users.
The WhatsApp avatar can be customized according to various elements, such as hair type, face shape, glasses style, clothing used and background.
Users can create unique avatars according to their wishes and can customize your profile with various options on WhatsApp.
WhatsApp avatars are also displayed in various parts of the application, such as in the user's profile, contact list, and when sending or receiving messages, so that users can easily identify other people based on their avatar.
By using avatars, users can express themselves visually and add a personal touch to communications via WhatsApp by changing or editing avatars at any time according to their preferences and wishes.
So, how do you generate a WhatsApp avatar? See the explanation below for more information!
Also read: How to Get Overseas Friends on Whatsapp
How to Make WhatsApp Avatars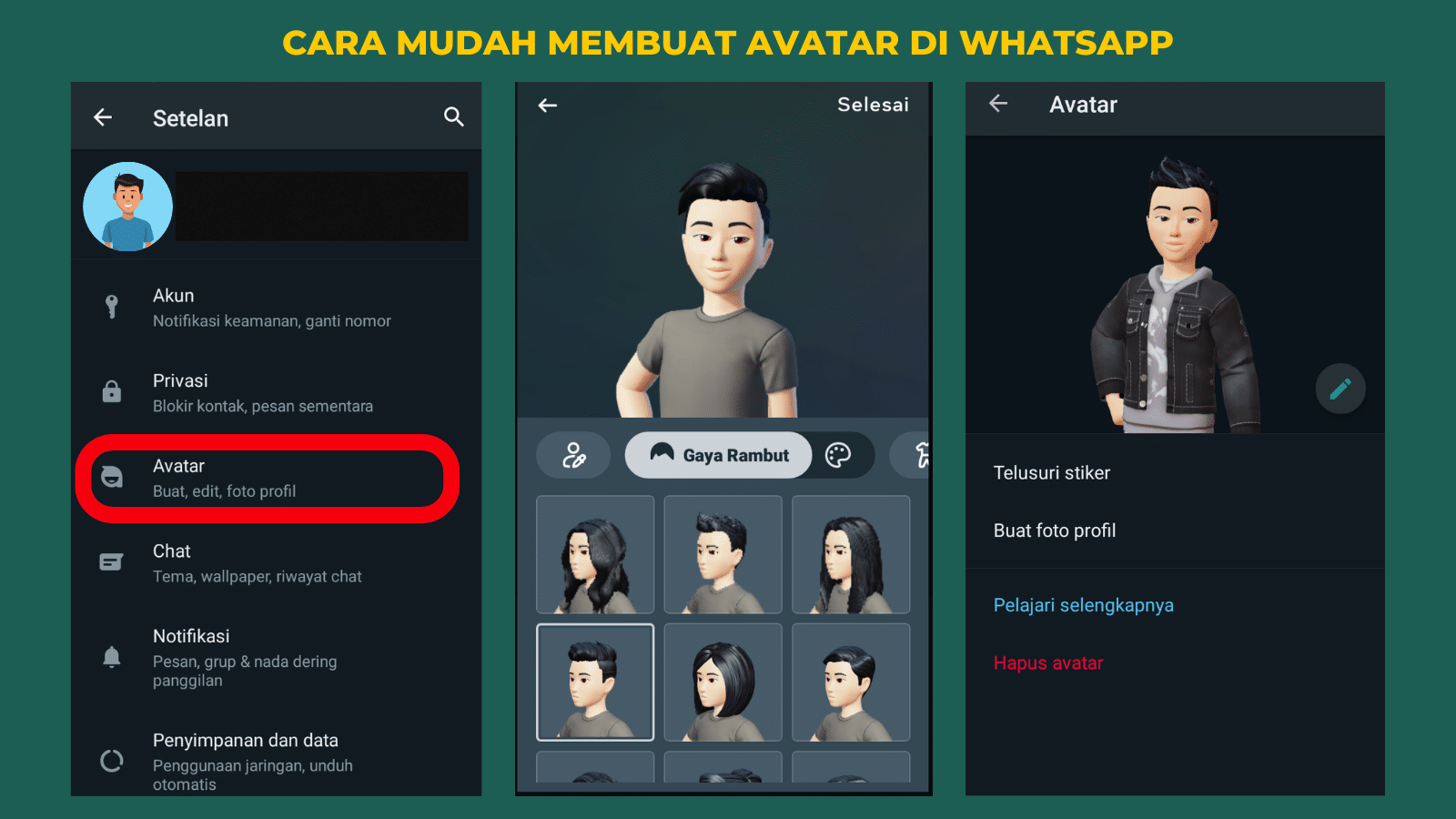 If you want to know the steps for creating an avatar on WhatsApp, you can make it directly in the WhatsApp application, let's follow the method as follows.
Open the WhatsApp application on your device and make sure you have logged in to your WhatsApp account and have updated it to the latest version.
Open the settings in the WhatsApp application which is usually located in the top right corner of the screen.
Select it after entering the Settings menu, you will see a number of options. To continue the avatar creation process, select the "AVATAR" option.
After entering the avatar menu, you will see "Create Avatar" then after clicking next you will create an avatar according to your wishes such as hair type, face shape, skin color, eye shape, glasses style, clothes used and many more.
Once you are satisfied with the avatar that suits your wishes, tap the "Done" or "Save" option to save your avatar. Make sure the avatar you create matches your wishes and also complies with the policies and ethics for using WhatsApp avatars.
WhatsApp will save your avatar and WhatsApp will also automatically create an avatar as your profile photo and WhatsApp will also provide some stickers according to the avatar you have created.
If you want to change your avatar at a later date, you can follow the same steps and edit your avatar to your liking again.
If you face additional issues or questions, we suggest you to read WhatsApp user guide or official documentation or just visit the official website for more information about the problem you are facing.
Also read: Easy Ways to Use WhatsApp Web on HP
That's all the information you need to know about the Avatar feature on WhatsApp. We hope this article is useful for those of you who want to change your WhatsApp profile with a unique and attractive avatar. Hopefully useful and good luck!
Keep up with the news Tech and Gadgets newest in VCGamers News. So, for those of you who want cheap, fast and safe top up games, go directly to VCGamers Marketplace yes!