The MPL Season 9 schedule has been officially shared via the official website MPL Indonesia. Big game Mobile Legends Indonesia, which will bring together 8 Esports teams, will definitely be very hot because there are several rosters that have gone up from MDL.
Plus, there is the Lord who is back competing in MPL Season 9, who else if not Lord Lemon. The fans must be impatient to see the various tactics he will implement with RRQ.
There is also a surprise from the Onic team, namely VIOR, who is the only female roster that will compete in MPL Season 9.
Arif_budiman
IDR 50,000
62%
IDR 18,900
Also read: Wow, MPL Season 9 Indonesia Starts Soon! Get Ready To Be Amazed By The Roster!
Then, when will the eight teams compete in MPL Season 9? Here's a special coverage of the MPL Season 9 schedule that you should note down the time so you don't miss it.
MPL Season 9 Week 1 Schedule, RRQ Mechanic and Geek Battle at the Beginning!
First Day of MPL Season 9 Matches
Looking at the MPL Season 9 schedule on February 18 2022, you will be treated to a Geek match against the roster from RRQ Hoshi. Meanwhile, the Rebellion and BTR teams will play the second match.
The battle between the Geek and RRQ team mechanics will be very hot. How could it not be, now RRQ Hoshi has the arrival of Lord Lemon who might bewitch the entire audience with his skills.
However, Geek Fam certainly shouldn't be daunted, because they also definitely have prepared a special tactic to ward off the "magic" of the RRQ team legend.
Based on the roster that has been shared, you will be presented with a lane battle between Vince GeekFam as a Midlaner who will compete mechanically with RRQ Psychoo or Clay. Next, Julian and BB25 as Junglers from GeekFam will face Albert and Aether.
From that roster, Vince GeekFam, who just moved from MDL to MPL, will surely face Psychoo or Clay as quite tough opponents.
However, it is possible that Vince will show his fangs first to one of the RRQ Midlaners.
On the other hand, in RRQ Hoshi's Jungler roster, Aether, who also recently joined MDL, will face GeekFam Julian or BB25.
However, Aether will probably first receive tips and tactics for competing in MPL from Albert, who is more experienced.
In the MPL Season 9 schedule for the second match this week, you will be presented with a match between the Rebellion and BTR teams.
As previously announced, Rebellion has fielded six rosters with the formation of two Jungler rosters, while the EXP Laner, Goldlaner, Midlaner and Roamer rosters each only have one person.
Meanwhile, BTR will field 7 rosters with the formation of EXP Laners and Midlaners of two people, while Junglers, Roamers and Goldlaners each have only one person.
BTR, who had been abandoned by Branz and Barbosssa because they had to be relegated to MDL, will face rosters who are mostly fresh from Rebellion.
The author sees that the organizers have placed the first day of the MPL Season 9 schedule as a schedule that will be full of surprises, because the audience will witness Lemon competing again, as well as the unpredictable matches of BTR and Rebellion.
The reason is, Rebellion has two new recruits, namely Fearless and Dyrennn. BTR also seems to have to be wary of the two new rosters because there are several tactics that might be a special surprise.
Also read: Format, Teams and Prizes Mobile Legends MPL ID Season 9
MPL Season 9 Day Two Schedule
On the second day, which is February 19 2022, the MPL Season 9 schedule will bring together three Esports teams, namely Alter Ego against GeekFam, Onic who will compete mechanically with Rebellion, then close with BTR versus Evos.
Looking at the schedule, it seems that it will be difficult for the Rebellion, BTR and GeekFam teams to immediately return to competition after previously holding the opening match of MPL Season 9.
What should be looked forward to from the second day of the MPL Season 9 schedule are Onic and Evos. You will be treated to Onic, who has a female roster, VIOR, which certainly has a special attraction for men.
But, not only that, of course VIOR and Onic will make their match a match with good tactics under coach Mars.
Evos, on the other hand, will showcase the talents of Cr1te, Dreams and Wyvorz who will compete against Midlaners, Roamers and BTR EXP Laners under Coach Zeys.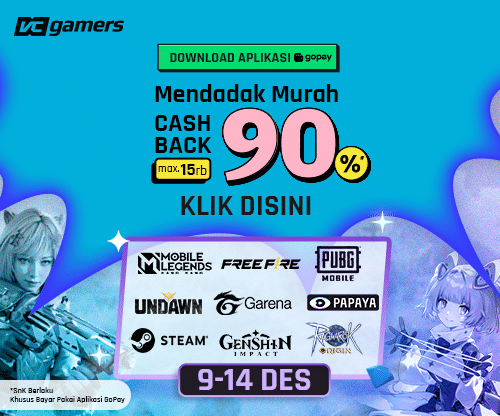 The team that just left Wann and LJ deliberately promoted the roster from MDL a lot to give them experience and prove that MDL also has good quality.
MPL Season 9 Day Three Schedule
Moving on to the third day of the MPL Season 9 schedule on February 20 2022, there will be a match between Alter Ego against RRQ, then there will be Evos against Aura Fire.
This match also looks like it will be difficult for Alter Ego and Evos, because they have just competed on the second day. This third day was also Aura Fire's first match debut.
Alter Ego managed by Nasi Uduk must prepare his best effective and efficient strategy to face Lemon, Albert and R7 from RRQ Hoshi. Meanwhile, Aura Fire should already know Coach Evos Zeys' tactics because he competed on the second day.
Also read: Become the Top Savage MPL Indonesia Player? Try These 4 Tips!
That's the schedule for the first week of MPL Season 9 that you should watch without exception, because there will be lots of surprises and the team will be presenting GG game tactics, of course, Vicigers!