Hero assassins in Mobile Legends famous for having a very painful movement speed and attack speed. And one of the heroes who has it is Saber.
This hero will be very sick if you combine it with the right build. So heroes with thin blood like Mage, Marksman, and Support will be easy targets for Saber.
So, for those of you who want to use this hero when pushing rank, you need to know the build that hurts. Come on, see the following discussion!
Arif_budiman
IDR 50,000
62%
IDR 18,900
Recommended Item Build for Saber 2023
Here are recommendations for build items that you can use when using this assassin hero:
Magic Shoes
This item is very useful for increasing +40 Movement Speed and 10% Cooldown Reduction. 
This item will make the hero's movement faster and make it easier for him to chase enemies who are trying to escape.
Blade of Heptaseas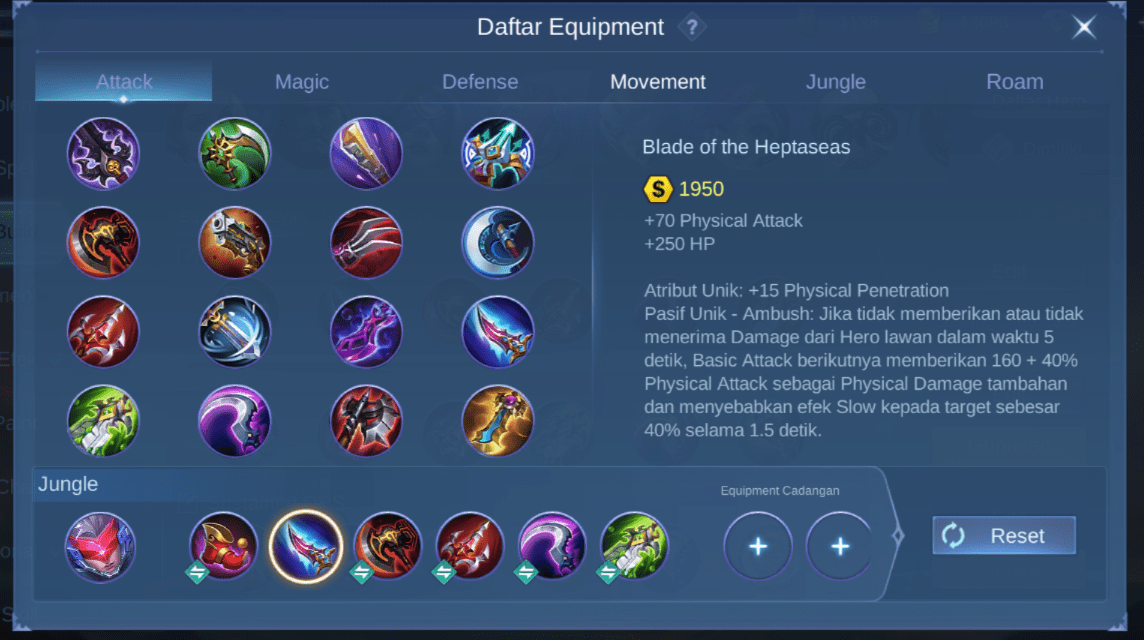 This one item will provide an additional +70 Physical Attack and +250 HP. 
Blade of Heptaseas has a unique passive called Ambush. Where when you use this item, and are not damaged for 5 seconds, Basic Attack will give additional Physical Damage of +160 and 40% Physical Attack. As well as giving the enemy a slow effect of 40% for 1.5 seconds.
Also read: Build Items and Harley Emblems, Suitable for Carrying the Team to Mythic Glory!
War Ax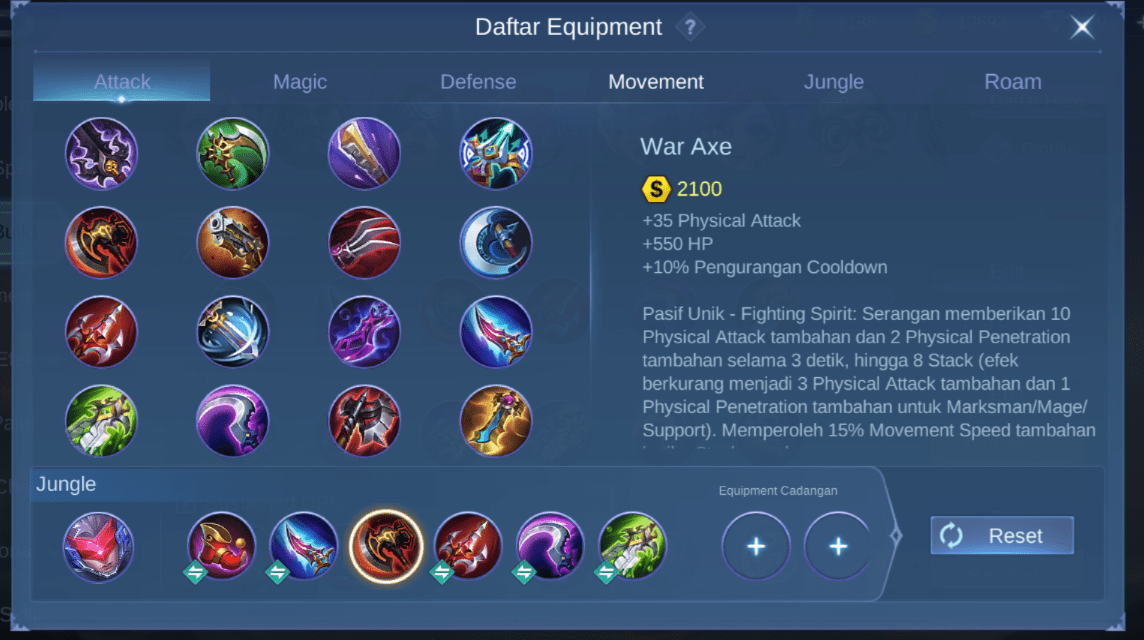 By using this item, you will get +45 Physical Attack, +550 HP, and 10% Cooldown Reduction. 
In addition, this passive item will provide +9 Physical Attack with +3 Penetration for 3 seconds. And the stack will be filled with up to 8 stacks which can provide 15% Movement Speed.
Endless Battles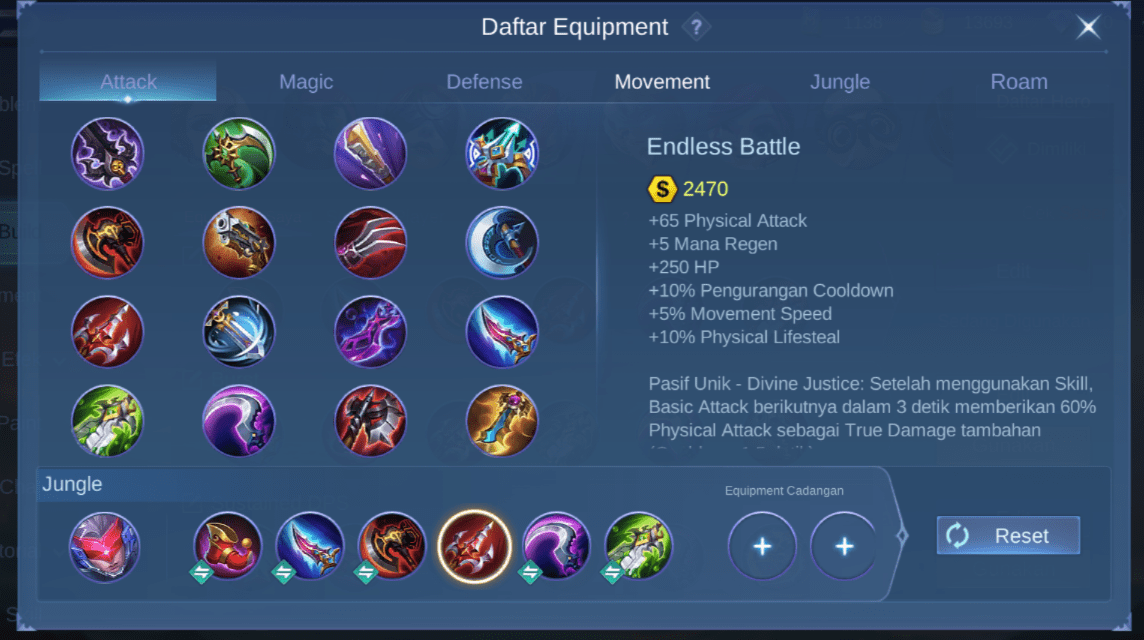 Endless Battle items will provide additional +65 Physical Attack, +5 Mana Regen, +250 HP, +10% Cooldown Reduction, +5% Movement Speed, and +10% Physical Lifesteal.
And for the passive of this item, within 3 seconds after using the skill, the next Basic Attack will get additional True Damage of 60% from Physical Attack which has a cooldown of 1.5 seconds.
Also read: The 2023 Painful Roger Items and Emblem Builds
HunterStrike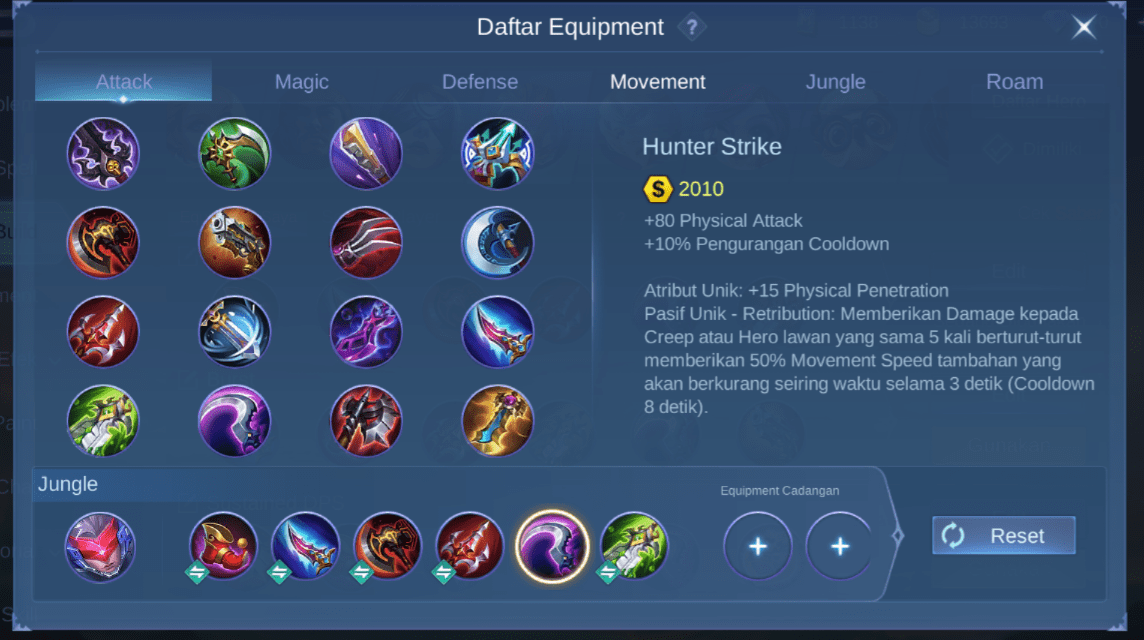 When entering the late game, you must buy Hunter Strike items. Because this item will give you an increase in the form of +80 Physical Attack, +10% Cooldown Reduction, and +15% Physical Penetration.
In addition, the passive of this item can affect Retribution by dealing damage to enemies or creeps 5 times in a row and an increase of 50% in Movement Speed.
Blade of Despair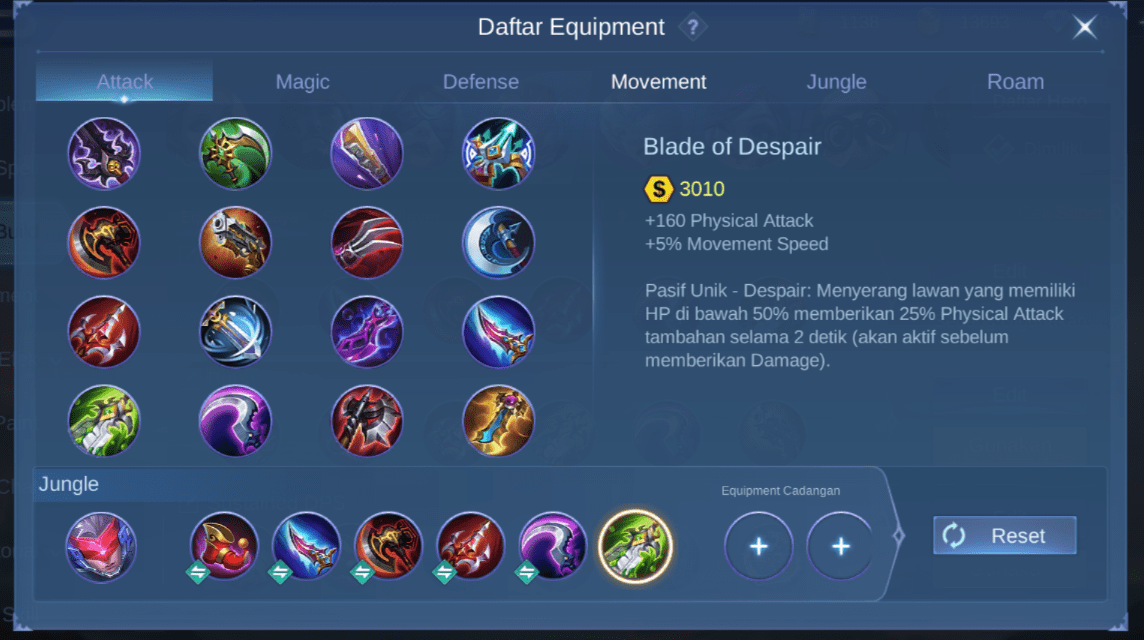 The last item you have to buy is Blade of Despair. Where this item will increase +160 Physical Attack and +5% Movement Speed.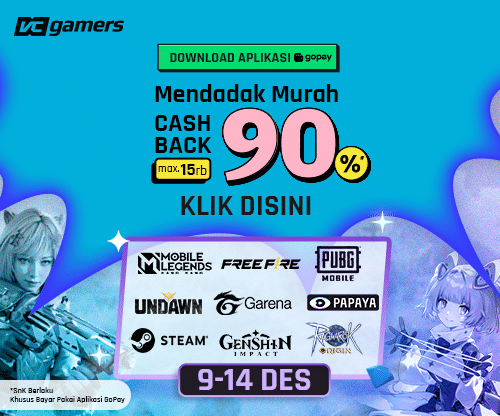 And for the passive of this item, when you surrender to an enemy whose blood is below 50%, it will add Physical Attack to an attack of 25% for 2 seconds.
Also read: Lancelot Tank Build 2023, The "Sat-Set" Assassin
So, those are the recommended build items for Saber 2023. We hope this article will help you play Mobile Legends.
Don't forget to stay updated about other games only at VCGamers News.
And top up your Mobile Legends diamonds only at VCGamers Marketplace.