Hylos is a tank hero who has the highest HP attribute in the game Mobile Legends, this one hero is very tough and strong, to beat him of course you need the following recommendation for the strongest Hylos counter hero in Mobile Legends 2022.
Playing Hylos mobile legends will be even stronger if accompanied by multiple support and cores. This one hero can be the best cover in Mobile Legends. So for those of you who have trouble beating him, you can use the following heroes.
On this occasion, we provide recommendations for the strongest Hylos Mobile Legends hero counter that you can use.
By using the following heroes, it will be very easy for you to beat him in a match in the Land Of Dawn.
List of Hylos MLBB Hero Counters
Fanny
The first strongest Hylos counter hero is Fanny. Fanny is known to be an assassin hero known for her knife and long rope weapon.
He is often a favorite of Mobile Legends players, especially gamers with assassin roles. It is said that Fanny is a girl who never gives up and is never pessimistic about the life she lives.
Fanny has movement skills with high damage to enemies. Even if he gives slow, Fanny won't be hit by CC. So, you can attack easily.
The main emblem that must be used after the revamp is the Festival of Blood. This fighter emblem will increase the amount of lifesteal it has. With the Festival of Blood, you will get an additional 8 percent lifesteal effect.
Moscow
Hylos' next counter hero is Moskov, who is a marksman hero who has a very deadly attack speed, using every attack from Moskov will attack him quickly.
Not only that, Moskov's second skill will also have a CC effect on the hero and stop movement, try to attack the opponent and bring him closer to the wall so he gets a long stun.
When hit by stun from skill 2 Moskov, the enemy can't do anything but watch Moskov kill him. With a high attack speed, he can attack all enemies in a row and eliminate strong assassin and fighter heroes.
Grock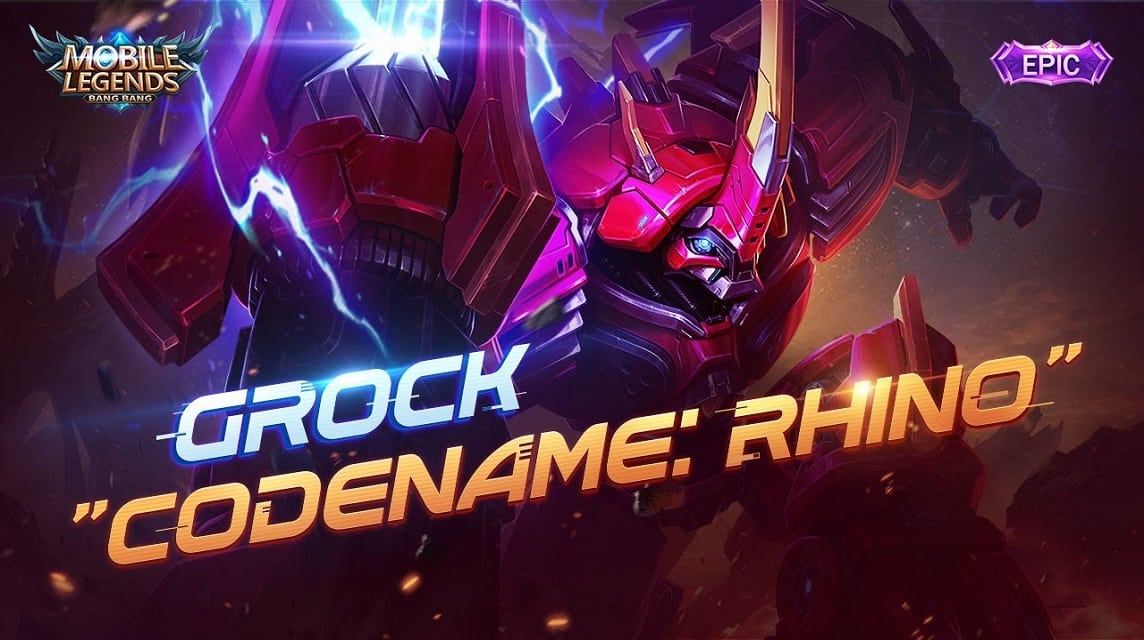 Hylos' next counter hero is Grock who is a tank hero who can fight him. The counter is given to him when using his ultimate.
When he attacks with his ultimate, you can use Grock's second skill which can create a wall in the area of his ultimate path.
That way all his teammates and himself will be blocked by this wall and stop the opponent's movement.
Alpha
Alpha is a strong hero with life steal and pure damage skills. Even though he has high defense, Alpha's passive skills can deal damage easily to enemies.
It is undeniable, Alpha is now the strongest offlaner hero because he is able to kill Minions very quickly and precisely.
He is very great because he is able to protect the turret well even though he is attacked by many opponents because he is very agile and has crowd control skills.
Also read: The Strongest Counter Hero Lesley in Mobile Legends 2022
Kagura
The last Hylos counter hero is Kagura. Kagura has a wide range of skills, and strong movement skills to avoid enemies. This skill allows him to attack him easily, and dodge every attack.
When she attacks with her ultimate attack, Hanabi can counter her easily by using her ultimate, Hanabi will give a strong stun to her space, and of course Hanabi's attacks will be very effective if the opponents gather in the path issued by her.
Kagura is often picked on and becomes a bone of contention when playing in ranked mode. This is natural because this hero has enormous damage, high levels of agility and deadly crowd control skills.
Also read: The Strongest Tigreal Counter Hero in Mobile Legends 2022
So, those were the strongest Hylos Mobile Legends hero counter recommendations that you can use to beat him. Of course, using the list of heroes above will keep him from faltering in a match in the Land Of Dawn.