LetDa Hyper is one of the most famous Indonesian Free Fire YouTubers. The content he uploads is very interesting and his skill in playing Free Fire is also an attraction for the Indonesian people.
He is an example for the Indonesian people that the impact of playing games is not entirely negative. LetDa Hyper becomes a humble YouTuber and has a successful career as a Free Fire content creator.
For Vicigers who are fond of the Free Fire game, of course they have heard of LetDa Hyper. Come on, let's take a look at LetDa Hyper's profile and bio below!
Cheapest Free Fire Products!
Arif_budiman
IDR 50,000
62%
IDR 18,900
Also Read: The 6 Best Weapons in Free Fire OB35
LetDa Hyper profile
Yogi Pramana Putra is the full name of this Free Fire YouTuber. He is often called Yogi by the stage name LetDa Hyper. Yogi was born in Bandar Lampung on May 18, 1992, so he is currently 30 years old.
Yogi is married and his wife is named Dian Pratiwi. The husband and wife couple already have a child named Tazkia. Yogi's current job is a YouTuber as well as an entrepreneur.
He has a hobby of traveling and culinary, seen in his uploads on social media his Instagram. This Instagram account @letda.hyper already has more than 4.8 million followers and of course it already has a blue tick indicating that its account has been verified.
Besides Instagram, Yogi also has an account TikTok as a platform for uploading Free Fire content. The TikTok account @letdahyperasli also has a blue tick and followers exceed 5.6 million with more than 76 million likes.
However, his most famous social media is YouTube. For his YouTube channel, he already has a gray tick with more than 9 million subscribers.
Also Read: This is the real face of Ruok FF, an Auto Headshot YouTuber from Thailand
Career Journey as a YouTuber
Life Before Becoming a YouTuber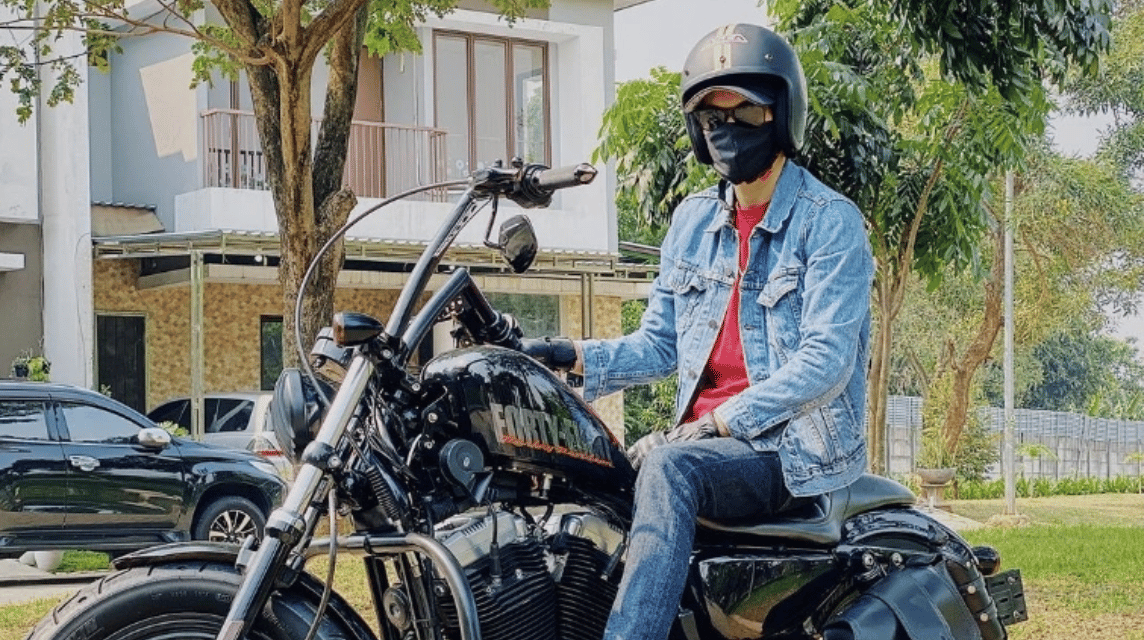 Yogi has often played games since he was a child. In Lampung as his hometown, he has independently earned pocket money by selling coffee. After becoming a teenager, he moved to follow his parents to Tangerang.
When he was 17 years old, he had a hobby of playing Point Blank and his skills in the game showed that he was very good at playing games, especially shooting. According to GGWP, he was a motorcycle salesman before becoming a famous Free Fire YouTuber.
In 2018, unfortunately he had an accident and had to be hospitalized due to a broken jaw. After recovering from the accident, he tried to stream with a relatively small number of viewers, around 10 people even though he had been streaming from evening to morning.
Also Read: The World's Top 5 PUBG Youtubers in 2021, Who's Your Idol?
LetDa Hyper YouTube Channel Development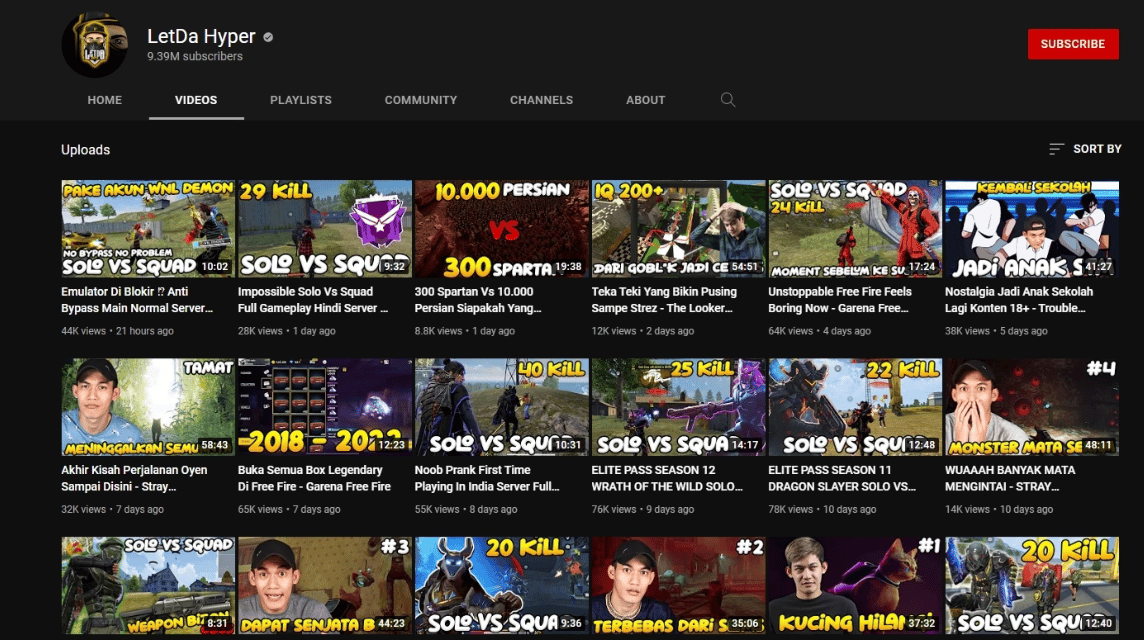 However, this did not discourage him. He got a viewer increase of hundreds of new viewers. In 2019, he has become more routine to upload funny and informative content about Free Fire. Therefore, the channel continues to grow rapidly.
During 2019, the subscribers grew very rapidly. Starting in February with 100 thousand subscribers and continuing to grow, in February the following year he touched 3 million subscribers.
He has the nickname the king of Indonesia's MP4 because of his expertise in using this weapon. The content contains gameplay videos, tips and tricks, to video challenges that entertain Indonesian Free Fire lovers.
Achievements as a Content Creator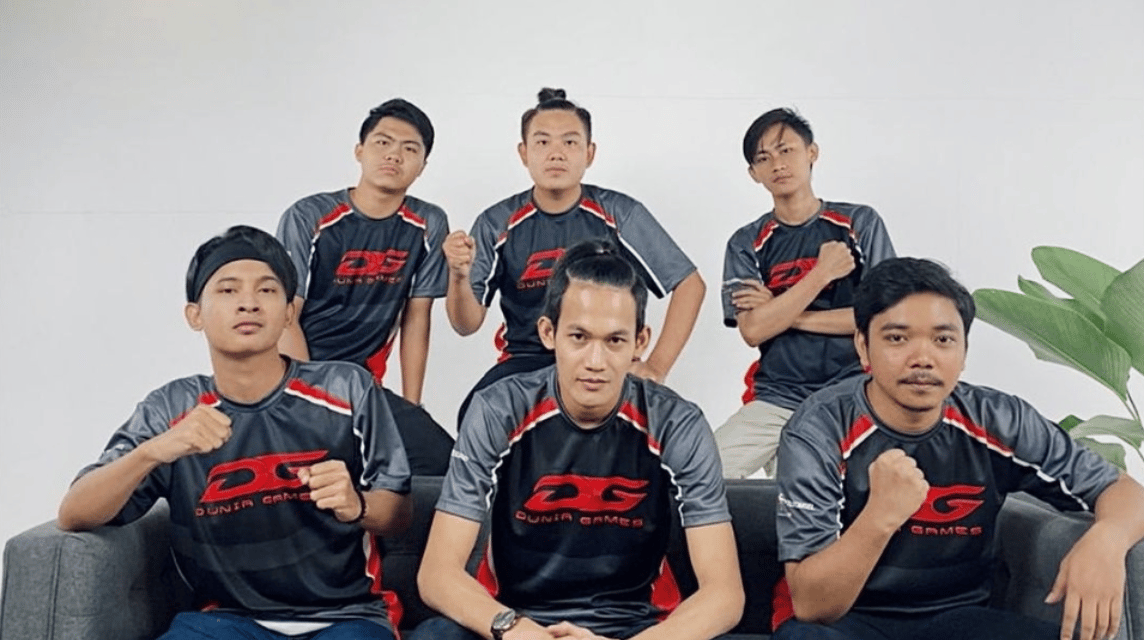 Apart from his popularity on various social media, he also has various achievements as a content creator, you know! In 2018, he participated in the Bandung City Tournament and won second place. Then, in 2019, he won the Free Fire Creator Games and Streamer Showdown Thailand tournaments.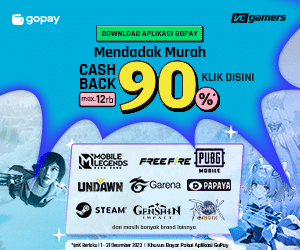 In 2021 he took part in the Bomb Squad FF Asia Allstars tournament and won first place. Then, he won 2nd place in the FF Asia Allstars Battle Royale tournament. He has participated in many other achievements and tournaments, because his skills regarding the game Free Fire are extraordinary.
He was also a pro player for the Free Fire Bigetron team, but announced his retirement in early 2020 due to his desire to focus on a career as a Free Fire content creator.
Thus a brief discussion of letda hyper's profile. For the need to top up Free Fire diamonds, come on visit VC Market by VCGamers! Many promos and cash back are available, you know!