Mobile Legends has a variety of skins available for each Hero. Not just skins, of course, loyal players Mobile Legends recognize the Zodiac Skin series. This time, VCGamers will discuss how much the Zodiac Skin costs!
For Vicigers who don't know what Zodiac Skin is, don't worry! VCGamers will discuss an explanation about the Zodiac Skin first so that Vicigers can find out the context why many Mobile Legends players want the Zodiac Skin.
Also Read: Best Hylos Gameplay Tips in Mobile Legends 2022
Zodiac Skin Series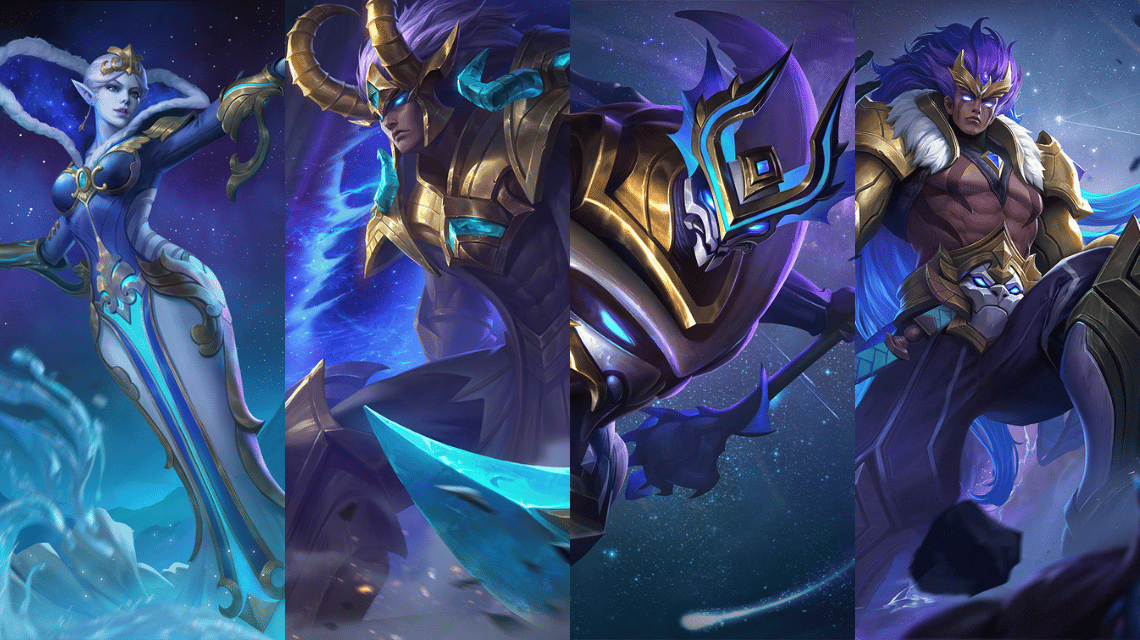 The Zodiac Skin Series is a skin inspired by the 12 zodiacs or constellations. Of course the skins available in the series have unique characteristics.
Arif_budiman
IDR 50,000
62%
IDR 18,900
Moonton released the Skin Zodiac series according to the date of each zodiac that inspired the skin.
The first Zodiac skin is named Aquarius for the hero aurora. This skin will be available on January 21, 2021.
Furthermore, Skin Zodiac releases every change of zodiac for each skin.
Currently, Moonton has released a total of 13 Zodiac Skins for 13 heroes according to the zodiac or constellation.
Here is a complete list of heroes with the Zodiac Skin:
Aurora – Aquarius
Lancelot – Pisces
Hilda – Aries
Minotaur – Taurus
Selena – Gemini
Karina – Gemini
Zhask – Cancer
Badang – Leo
Odette – Virgo
Lunox – Libra
Helcurt – Scorpia
Irithel – Sagittarius
Martis – Capricorn
For Vicigers who want to get the Zodiac Skin, here is a discussion on how to get and the price of the Zodiac Skin.
Also Read: M4 World Championship Mobile Legends: Schedule, Locations and Prize Pool
How to Get Zodiac Skins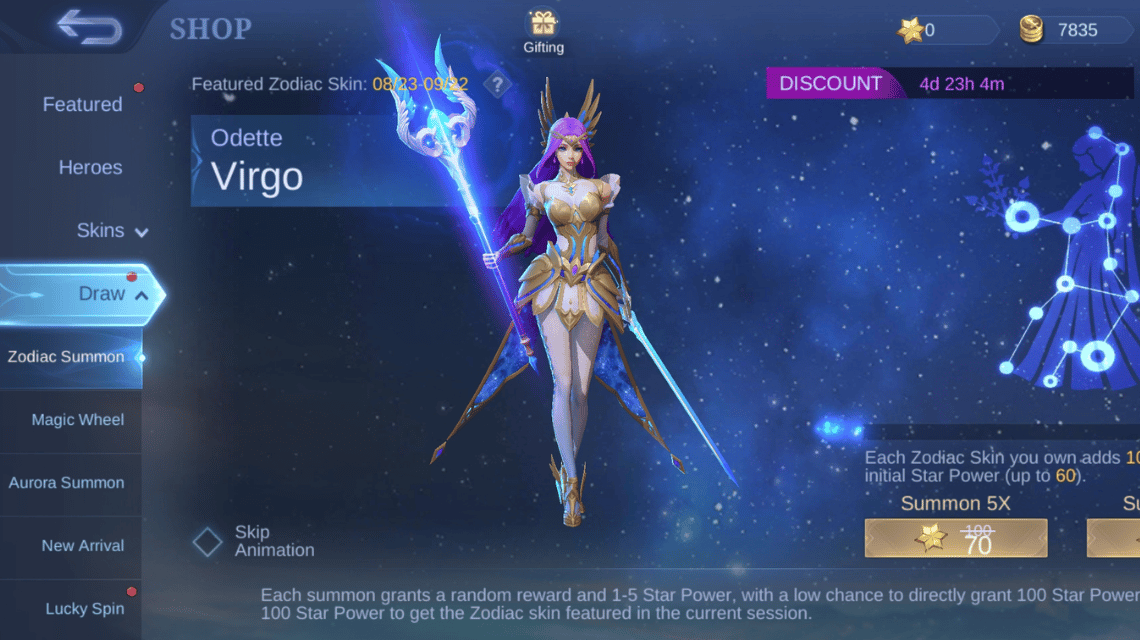 Vicigers can get Zodiac Skin with a gacha system. By purchasing Summons in the Draw menu at the Mobile Legends Shop, Vicigers must spend diamonds to summon or gacha.
After summoning, Vicigers will get a Power Star of 1 to 5. To get a Zodiac Skin, Vicigers must get 100 Power Stars.
Via Draw in the Shop menu in Mobile Legends is the only way to get the Zodiac Skin legally.
Vicigers need to remember that the available Zodiac Skins will change every time the constellation changes. Currently, the available Zodiac Skin is Virgo for Odette.
If Vicigers want to Summon to get a Zodiac Skin, you may have wondered how many Diamonds you have to use to get 100 Power Stars.
The following is a discussion regarding Diamonds and the price that Vicigers need to spend to get the Zodiac Skin.
Also Read: 5 Advantages of Hero Ling Mobile Legends, Lively Bro!
Prices for Zodiac Mobile Legends Skins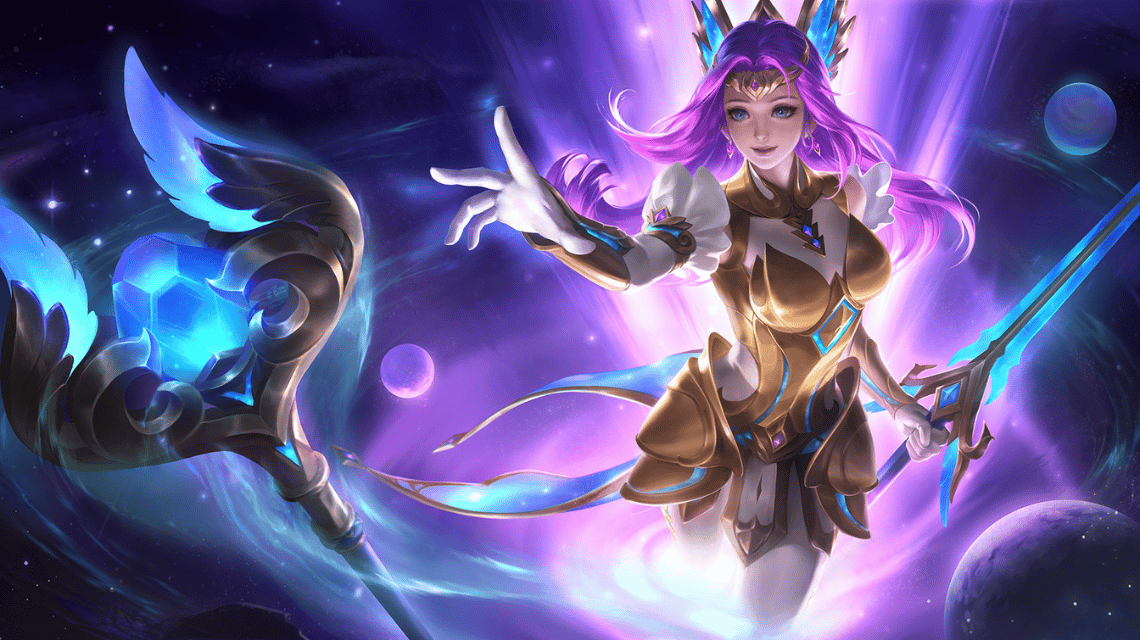 To get the Zodiac Skin, Vicigers need to collect 100 Star Points from doing Summons.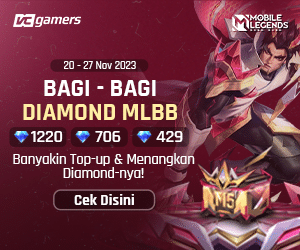 Every time you summon, Vicigers will get around 1-5 Star Points. If you count the total Summons and Diamonds that Vicigers need to spend, then the price for the Zodiac Skin is around Rp. 300,000 to Rp. 450,000.
With that amount of money, if Vicigers can get around 1200 to 1500 Diamonds.
Summoning with that amount of Diamonds will give you 100 Star Points. So, Vicigers can exchange 100 Star Points to get one Zodiac Skin.
Thus the discussion regarding the price of the Zodiac Skin and how to get it. If Vicigers are interested, top up Diamond at VC Market by VCGamers and do Summon Skin Zodiac! Enjoy the available promos and cash back.