For those of you fans of the Yellow Hedgehog team or ONIC Esports, are you ready for those who don't know the players, even Brand Ambassadors for this team. One of the beautiful Brand Ambassadors from ONIC Esports who is able to attract attention is Onic Lydia.
Behind the success of ONIC Esports, of course there are several great women who play a big role in supporting this team. You could say, as a Brand Ambassador, this team's success in several tournaments has skyrocketed.
If we talk about Brand Ambassadors from the yellow team, surely you know some of them like ONIC Gebian, ONIC Vonzy, ONIC Kayes, ONIC Cesian to ONIC Sheryl who often steal the attention of fans.
ONIC Lydia, who was originally a Tiktokers, was successfully brought in by ONIC Esports to become a Brand Ambassador, so that with her presence she was able to complete the line of beautiful talents at ONIC Esports.
In this article, we will discuss ONIC Lydia, which has always attracted fans of the Yellow Hedgehog team. For those of you who want to get to know him, you can read about his profile, biodata and interesting facts.
Also read: EVOS vs ONIC Results and Schedule in MPL ID S12!
ONIC Lydia profile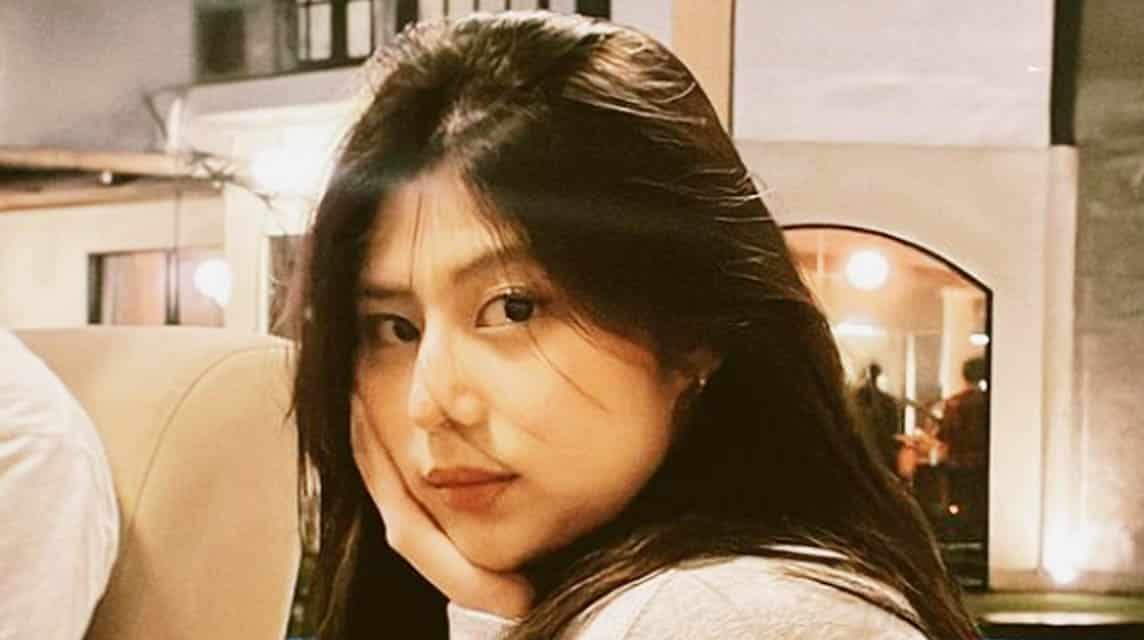 Actually, who is ONIC Lydia? why he always attracts the attention of fans of the Yellow Hedgehog team. So, to get to know him better, you must first know his origins from his profile here.
ONIC Lydia, whose full name is Lydia Setiawan, is a model, Instagram celebrity, TikToker who is quite popular and Brand Ambassador of ONIC Esports. He was born in Samarinda, July 24 2004 and is currently 19 years old.
He was able to attract the attention of his fans from his beautiful visuals and all the content uploaded via his Tiktok account which was very interesting and quite entertaining for the audience so that he really increased his popularity among his audience.
This popularity is what caused him to be recruited by ONIC Esports to become a Brand Ambassador with Gebian, Cesian, Kayes, Vonzy and Sheryl.
It is his abilities that can convince ONIC Esports to collaborate with him as a Brand Ambassador because he has quite potential abilities as a Content Creator to introduce ONIC Esports more widely.
To be precise, on November 28 2021 or around 2 years ago, he officially joined ONIC Esports and has a stage name that is similar to another ONIC Esports player and Brand Ambassador, namely ONIC Lydia.
Of course, with ONIC Esports, he has become increasingly noticed by ONIC fans and this is also proven by the fact that he has gained a lot of followers after joining ONIC Esports. If you look at him on Instagram, he currently has 1 million followers. Wow, really isn't it?
ONIC Lydia's joining ONIC Esports certainly received quite a positive response from her fans and of course there were many who supported her to become one of ONIC's angels.
Also read: ONIC Wins ESL Snapdragon Pro Series S3, Wins 4-0 over BTR
ONIC Lydia's bio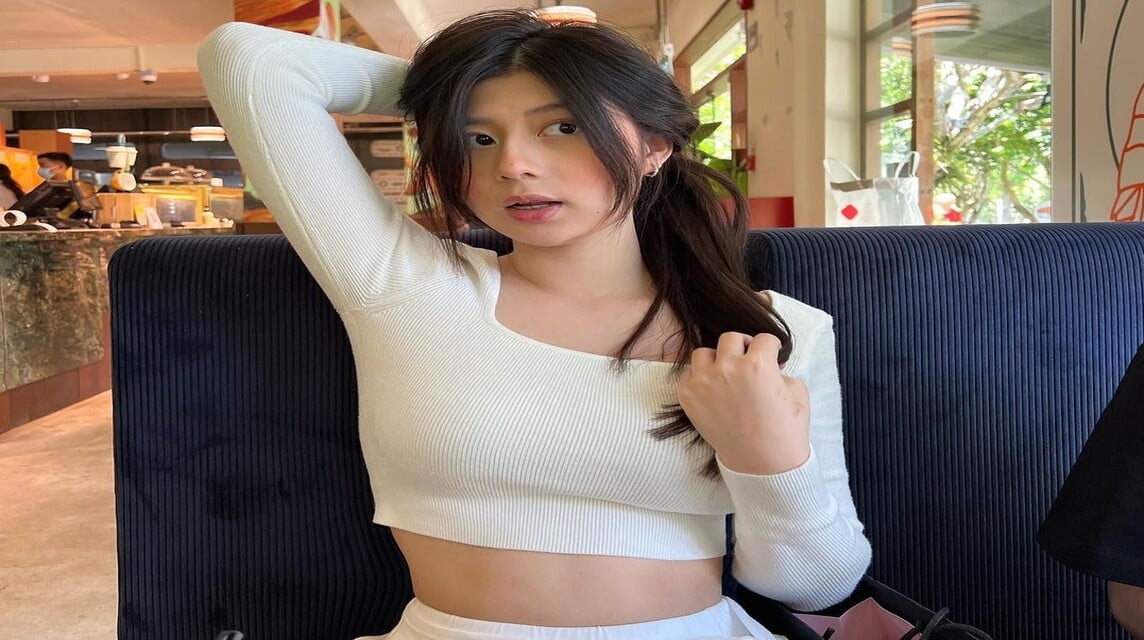 For those of you who want to get to know ONIC Lydia better, here is her biodata that you should know. Who knows, you might become a fan of him, right? So, let's check it out here!
Full name: Lydia Setiawan
Stage Name: Lydiaaas, ONIC Lydia
Place and date of birth: Samarinda, 24 July 2004
Age: 19 years old
Citizenship: Indonesia
Descendants: Chinese
Religion: Christian
Profession: Models, Content Creators, Tiktokers, Gamers
Hobby: Singing and Dancing
Last education: St Francis of Assisi Catholic High School
Height: 162 cm
Instagram: lydiaaas__
TikTok: lydiaaas__
NimoTV: ONIC Lydiaaas (ID: 94897883)
So, that's ONIC Lydia's biodata so you can get to know her more deeply. So, are you still interested in reading about this beautiful girl from ONIC Esports? Keep watching, OK!
Also read: ONIC Kiboy MVP Grand Final MSC 2023: The GG Roamer Who Never Dies!
A series of facts from ONIC Lydia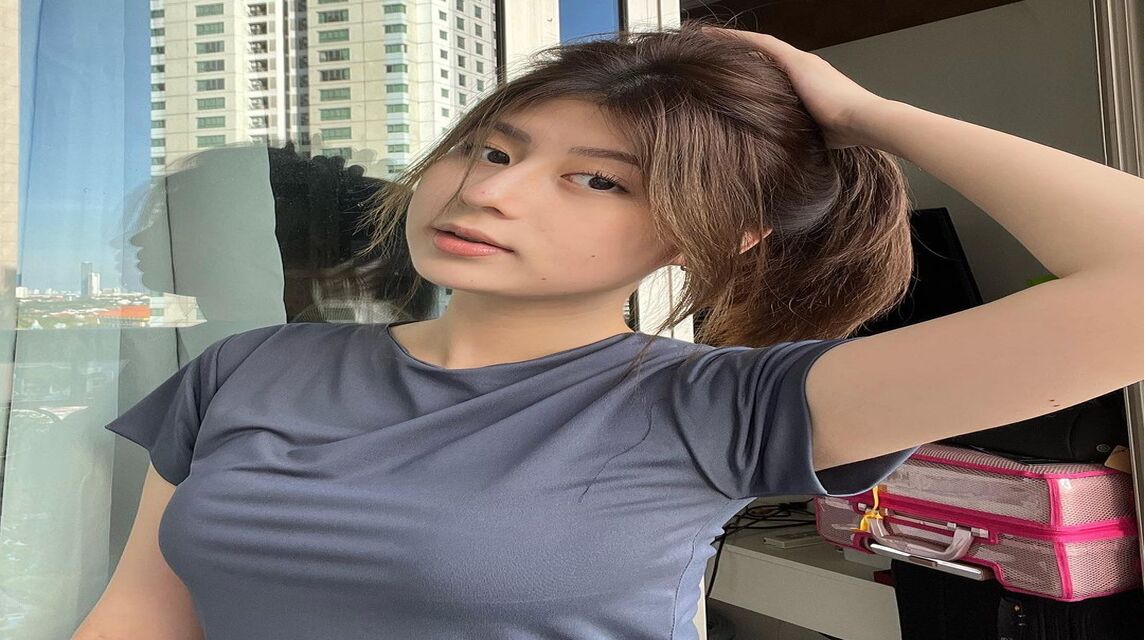 Well, the last one is a collection of facts that have been summarized from various sources. The following are facts about ONIC Lydia that you should know. Still curious, right?
Able to Earn Income Since Young
It turns out, ONIC Lydia is very smart in earning her own income. From the content he uploads on Tiktok, he is able to attract his followers with his dance covers, singing and other content.
Apart from that, he received several endorsement offers on his Instagram, so this is where he earned quite a high income at a young age.
ONIC Esports Brand Ambassador
The former manager of ONIC Esports offered Lydia to join as a talent and Brand Ambassador for ONIC.
Initially, by chance, the former ONIC manager was looking for talent for the Yellow Hedgehog team and Lydia's content appeared on his FYP Page.
So in the end, on November 28 2021 he officially joined ONIC Esports and had to move to Jakarta to work.
At that time, he started frequently creating content aimed at promoting his activities with ONIC Esports via Instagram and Tiktok.
Often Greets Fans on NimoTV
After joining ONIC Esports, Lydia often does live streaming on NimoTV, just like other ONIC Brand Ambassadors do.
Doing live streaming on NimoTV also really helps Lydia to increase and maintain her current popularity.
However, NimoTV has stopped operating since April 30 2022, so he has to change channels to greet his fans, such as via Instagram or his personal YouTube.
Popular on Social Media
As we know, ONIC Lydia is a Content Creator who is quite active on social media and often promotes ONIC Esports on her social media.
He has a high number of followers on his personal TikTok (lydiaaas__) which reached 3.8 million and on his Instagram account (lydiaaas__) has a number of followers of 1 million. Very cool, right?
A YouTuber
If you go to his YouTube account, namely lydiaaas_ and lydiaaas, he has uploaded several personal vlogs with ONIC Esports.
Rumored to be in a relationship with Buuts
It has been rumored that in recent times, many ONIC Lydia fans have speculated about the close relationship between her and Buuts or Muhammad Satrya Sanubari, the captain of ONIC Esports.
This can be seen in several content involving the two of them, such as playing FTV together and even live streaming on NimoTV, so there is a lot of speculation about their relationship.
However, if you pay attention to social media. She has never posted photos with a man and has never discussed her personal relationship publicly.
Talented at singing
If you watch ONIC Lydia's videos on Tiktok, maybe you will find some of her content where she sings. Her voice is very melodious and really matches the beautiful visuals.
Frequently enter FYP
Without realizing it, the content uploaded by ONIC Lydia was able to occupy and enter FYP on Tiktok. It cannot be denied, because the quality of the content is so interesting that it is always included in FYP.
Love Tteokbokki
ONIC Lydia really likes eating Korean food, one of her favorite foods is Tteokbokki. He often buys it when he is shopping.
Travel often
If you watch some of his vlogs on his YouTube channel, he often travels and immortalizes his traveling activities in his vlogs.
Not Participating in ONIC Videos
It is known that ONIC Esports made an ONIC roster video involving all ONIC Brand Ambassadors. This happened when ONIC Esports announced the roster for MPL Indonesia Season 11 at that time.
The video has a music/band theme where Peyi is the guitarist, Vior is the vocalist, Vonzy is the bassist, Anisa is the guitarist and Gebian is the drummer.
At the beginning of the video, Kayes becomes a pianist while assuring Cesian that this video will be interesting and very good. However, ONIC Lydia was not present in the video and admitted that she was not invited while crying and eating French fries. Very excited!
Also read: ONIC Wins MSC 2023! Check Out the Highlights Here!
That's the review! Have you become a new fan after reading all about it?
For those of you who want to fulfill your gaming needs, just go straight to it VCGamers Marketplace yes!