Miramar Map PUBG introduced by Krafton as the second map after Erangel. A paradise for sniper players, this map is known for its vast terrain and large loot. 
However, most players fail to master matches on PUBG's Miramar Map on a regular basis. The same situation is also reflected in the esports scenario.
You can use these tips that will help you emerge victorious in more matches and master the PUBG Miramari Map with these tips.
Tips for Winning Lots on the Miramari PUBG Map 2022
Avoid Going Down To The Pecado
While many pro game experts suggest getting down to the hot-drop to get the perfect start to a match, Pecado acts as a different kind of challenge for players.
In some matches, almost a third of the squad descended into the area which overcrowded the place and reduced the chances of survival.
Therefore choosing a place further down from the plane's path will help you get decent loot before having to fight other players.
Chumacera, El Pozo, La Cobreria, El Azahar, Impala and Water Treatment are all decent places to land so you can get decent loot while avoiding the many enemies.
Keep All Teammates Alive Until The End Zone
The BR mode in PUBG Mobile requires players to use the best strategy and weapon power to win Chicken Dinners.
Keeping all four players alive in the squad until the end zone will help the squad keep an eye out for enemies lurking in different directions.
Proper Use of Utilities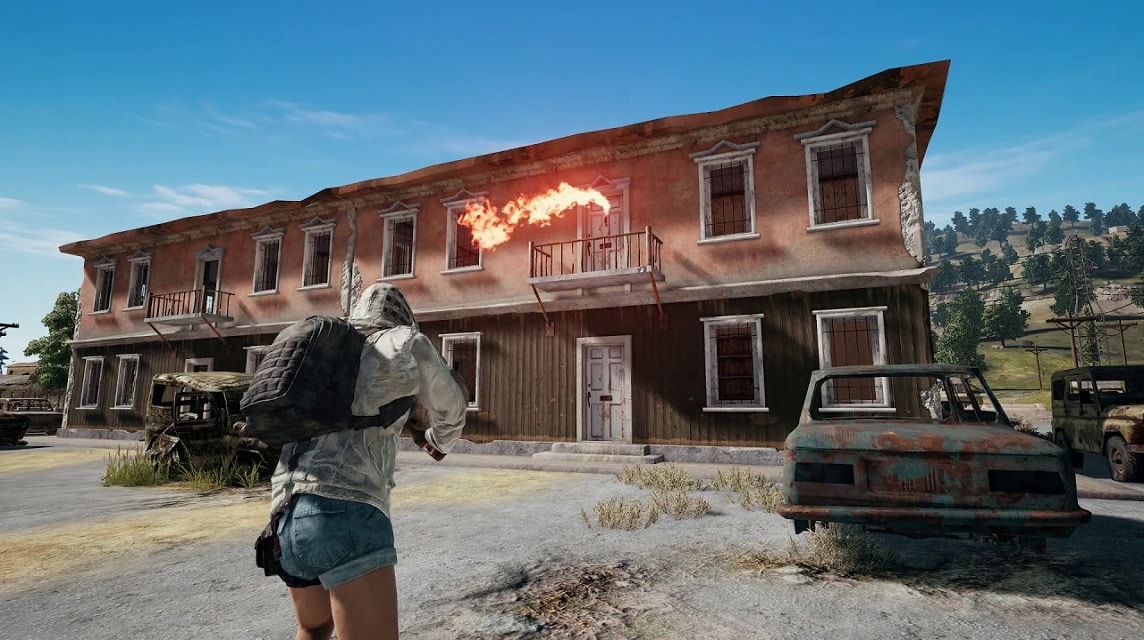 The utility helps players win more matches on the PUBG Miramar Map. While smoke helps create temporary cover by blocking enemy view, Molotov cocktails and Frag grenades help limit enemy movement and overwhelm them.
In addition, the health utility is also useful because without healing the player will be eliminated with zone damage.
Use The Ridge To Profit
PUBG's Miramar map is full of mountains. Players who can make the best of their height advantage (by climbing rocks or positioning themselves on higher ridges) will have more chances to win the match.
The altitude gain from the top ridge will help you take down enemies below you with ease.
This location also has desert terrain which provides a bit of cover in the open spaces between cities.
This location also features many canyons and mountains, and therefore as a rule of thumb whoever has a higher ground on this map has a huge advantage over the others. 
A player or their team perched on top of a cliff would easily pick out players running below.
But remember while being at higher altitudes is an advantage, ensuring that you have protection at higher altitudes is even more important. Otherwise, a player on high ground without cover was just an invitation for others to shoot at the player on a pedestal.
Also read: 5 Safe Places to Push Rank in Miramar PUBG 2022
Use Sniper And DMR
PUBG's Miramar map is famous for its use of Sniper Rifles and DMR. Since PUBG's Miramar Map is modeled on the desert, there are lots of open areas present on the map.
You can easily defeat enemies moving in the open with Sniper Rifles or DMR by equipping the 8x scope, without fear of incoming shots.
Unlike Erangel which provides a lot of tree cover in most areas of the map. PUBG's Miramar map has several places to seek shelter outside of the city and the desert terrain makes you easy to spot from a distance.
Therefore you who have a large scope will always have an advantage over players who don't have it. The need for a minimum scope of 4x is very important to get an advantage or even level the playing field.
Also read: 5 Unique Features of Karakin PUBG that Other Maps Don't Have
For the latest game news, tips and tricks, follow VCGamers for the latest updates.