To be able to bring the team to victory, you have to use the Uranus build item that hurts you Mobile legends 2022. Can't be a burden, tho!
Uranus the Aethereal Defender or the unofficial name Floating HP Regen Fountain is a tank-class hero commonly used as an offlaner in Mobile Legends.
This is because he is a monster at clearing waves, incredible sustain, and equipped with dash skills to escape but without the hard CC and initiation skills that make him unsuited for a pure tank role.
Arif_budiman
IDR 50,000
62%
IDR 18,900
Has Regen as his specialty, when equipped with the right items, and despite the recent nerf he's received, he's still impossible to kill.
In this guide, we will take a look at Uranus's painful build items to pave the way to victory with him in Mobile Legends 2022.
List of the Painful Uranus ML Build Items
Uranus can be a full mage, full tank, or hybrid build. The full mage increases his damage but sacrifices his tankiness, Uranus' full tank build will make him very dependent on teammates, and a hybrid might be best for him for solo players.
Warrior Boots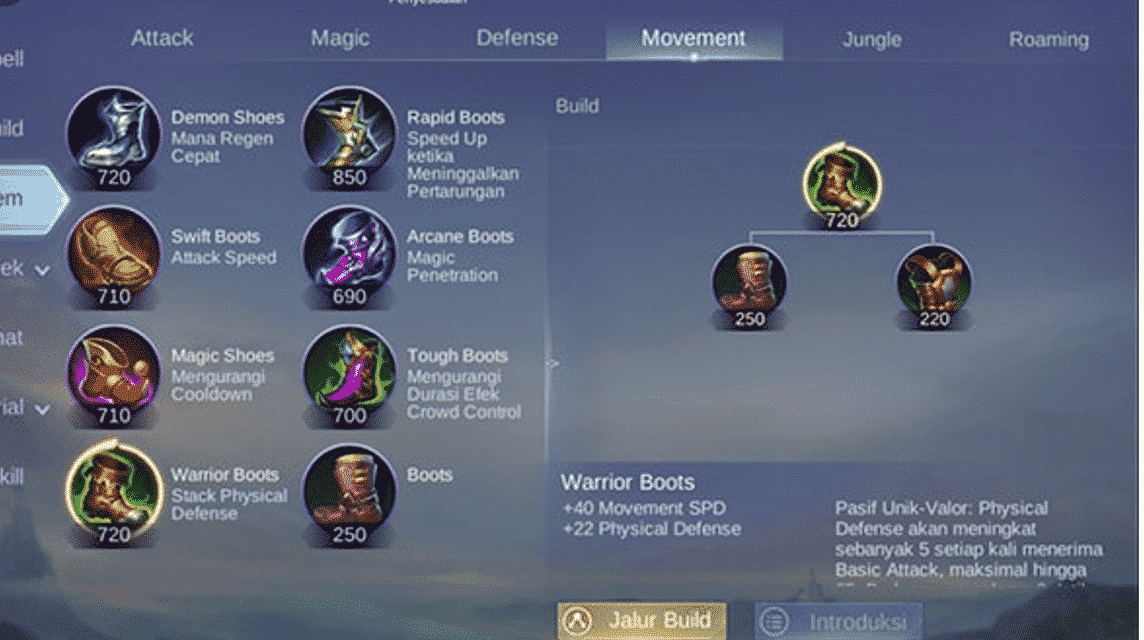 For the first Uranus build item, you might want to buy a boots item to make it easier for you to roam, while increasing certain attributes.
Of the many boot items available in the game, Warrior Boots are the right choice for Uranus build, because these items increase his Physical Defense and provide additional Physical Defense for every Basic Attack he receives.
Another alternative for Warrior Boots if you feel they are less effective are Demon Shoes which increase Mana Regen.
Enchanted Talisman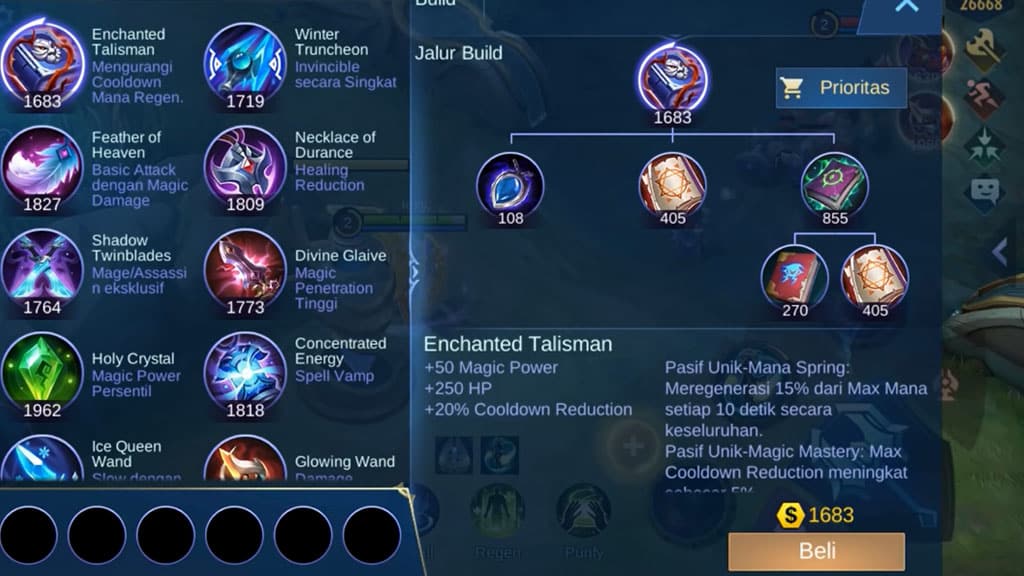 Uranus is a Tank that really depends on his Mana reserve, because he uses it to issue his skills to attack opponents.
To overcome its dependence on Mana, Uranus build can use a Magic item called Enchanted Talisman.
This item increases HP, Magic Power, Cooldown Reduction, recovers Mana by 12 percent every 10 seconds.
Brute Force Breastplate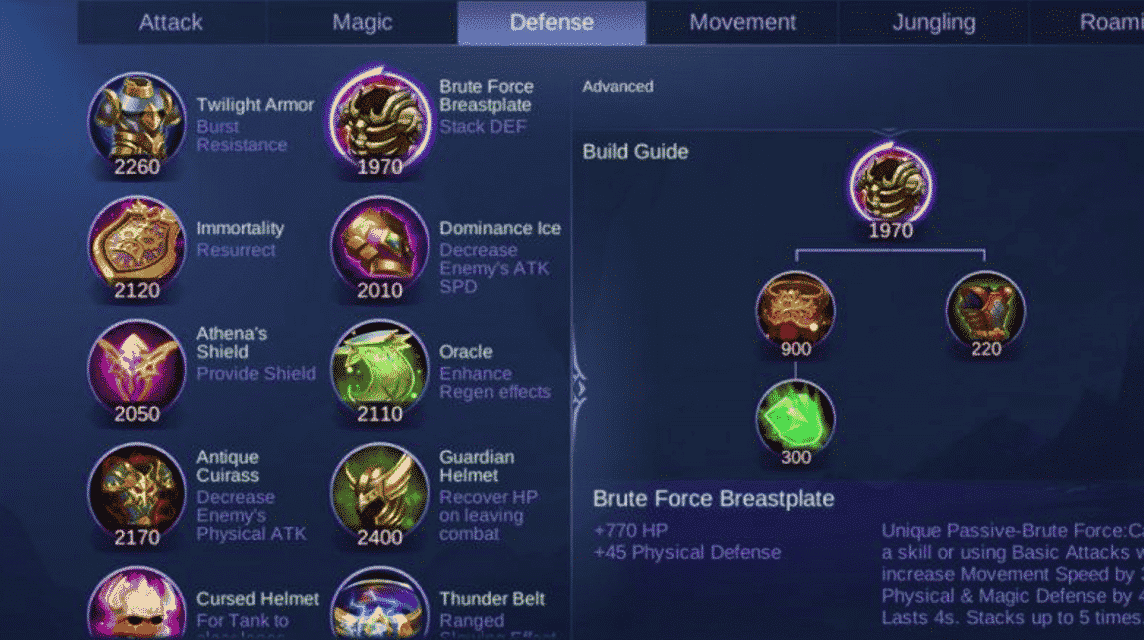 This rarely used item is actually very suitable for Uranus. Brute Force Breastplate is an item that increases HP by 750 points and Physical Defense by 50.
In addition, Brute Force Breastplate also provides a 6 percent increase in Movement Speed and Defense by 4 percent every time you hit a target using skills or Basic Attacks.
This item is usually used by fighter or tank heroes. The basic status of Brute Force Breastplate is to have +770 HP, which is an additional HP from this item which isn't big but is enough to thicken blood.
Oracles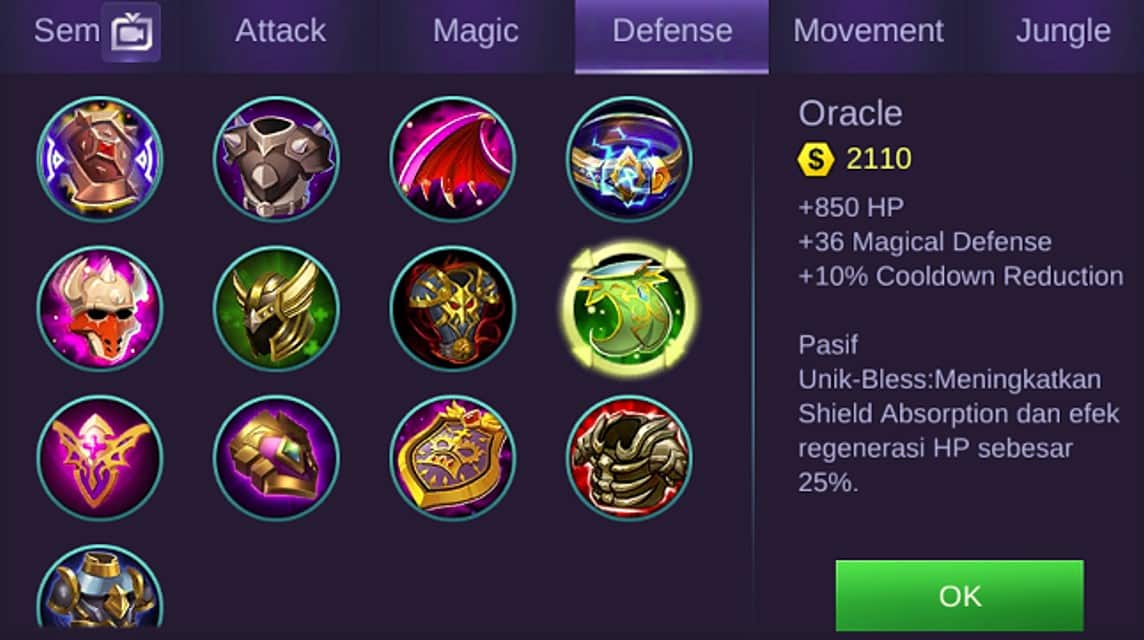 As a hero with a high regen level, it would be wiser to choose an item called Oracle to maximize his regen.
This item provides an additional 850 HP, 40 Magic Defense, and 10 percent Cooldown Reduction, as well as a passive which will increase Shield absorption and HP Regeneration by 30 percent.
Ice Queen Wand
To increase damage while giving additional Crowd Control to his enemies, you might want to choose an item called the Ice Queen Wand.
Ice Queen Wand will provide an additional 75 Magic Power; 10 percent Magic Lifesteal, 150 Mana, 7 percent Movement Speed ​​with a passive effect that can reduce the enemy's Movement Speed ​​by 30 percent every time you land a Skill on the target.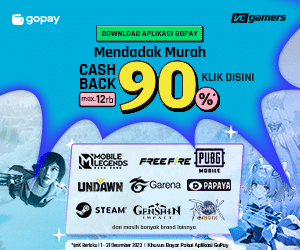 Also read: The Painful Jawhead Build, Auto MVP!
Athena's Shield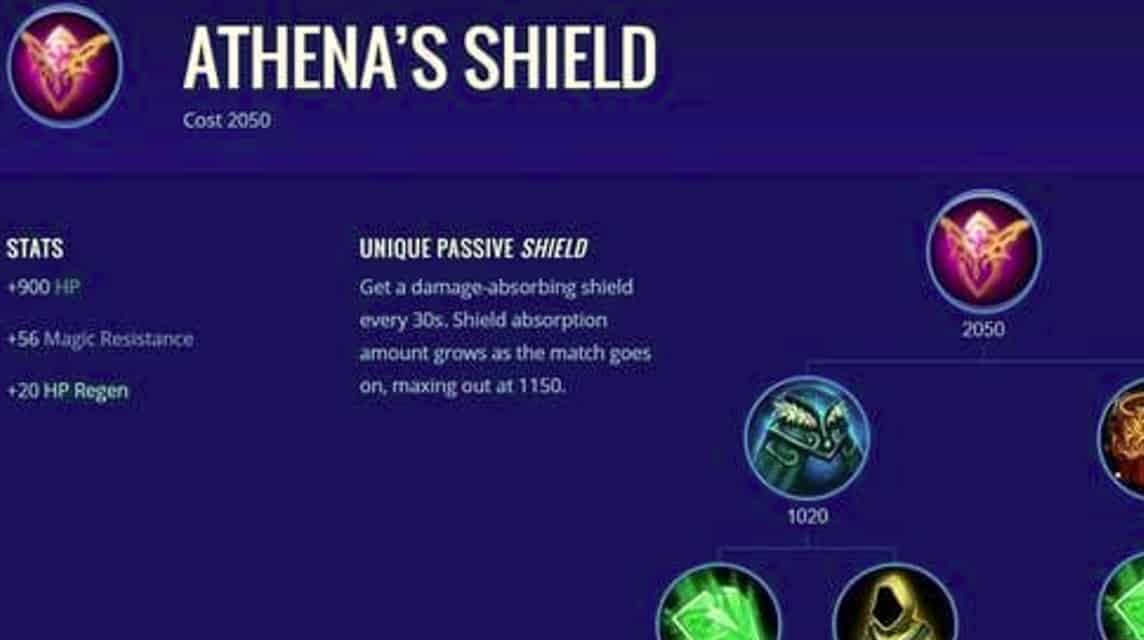 As for the last Uranus build item, there are many options that can make good use of it. One of the best final items for Uranus is Athena's Shield, an item that increases Magic Defense, coupled with an additional Shield.
If you don't really like this item, you can take another alternative in Courage Mask or Immortality.
When you are ganked, you cannot back down from it. In fact, it would be better if you just took it. Because most likely, they can be destroyed because of a long fight with you.
Also read: MLBB's Painful Helcurt Build Item, Get Savage!
So, that was the sickest Uranus build item that might be useful for you. Do not let you just litter in the team.