Harith are hero mages mobile legends which used to be very deadly and Over Power (OP). This Mobile Legends hero is often used as a jungler because in addition to having high mobility, painful damage, Harith can be an option for agile junglers. However, this happened during the last season, now you can enjoy Harith at Goldlane. Here is the Harith Goldlane Build that you can enjoy.
You should use this Harith Goldlane build. Harith has a spam skill that is brave enough to rely on cooldown reduction and mage items which you can certainly use to bombard your opponents.
Explanation of Harith's Skills
Before moving on to the Harith Goldlane build, it feels incomplete if we take a peek at the skills of the hero mage. The following is an explanation of Harith's skills.
Arif_budiman
IDR 50,000
62%
IDR 18,900
Passive Skill – Key Insight, Harith has control over skills that can take faster time than other skills. For 70% you can cooldown the skills used.
Skill 1 – Synchro Fission, Harith can make shadows become strength in the middle of the point. This skill is enough to kill the enemy with a magic defense of 20% and Synchro Fission can deal magic damage of 145(+70% Total Magic Power) towards opponents who are in their path.
Skill 2 – Chrono Dash, Escape Skills as well as skills to chase enemies. Gain a shield for 150(+150% Total Magic Power) Magic Damage.
Skill 3 – Age of Force, Issues an age of force so that every enemy affected by an age of force will slow down and if harith who is in an age of force will be fast and have a high cooldown reduction. You can combine this skill with skill 1 and skill 2 from harith.
Also Read: Hero Counter Lancelot in Mobile Legends, Kill the Perfume Knight!
Build Hartih Goldlane
After seeing the explanation regarding Harith's skills. The following is an overview of Harith Goldlane builds that you can practice directly in-game.
Emblems
First, we will discuss the emblem first. It is certain that Harith's emblem is a mage because his role is indeed a mage. Then for the talent itself you can choose mastery which can reduce the cooldown then the second one you can choose Observation which can add magical penetration because it is very synchronized when combined with Harith's skills. And the last talent you can take is Mystery Shop besides you get a discount when buying an item, this talent can also give you gold per minute.
Spells
Spells Purify is the right spell for harith on the gold lane. Because it doesn't rule out Harith's hero is very vulnerable to CC heroes so purify is a good spell for Harith in Goldlane. You can also use other Spell Options such as Aegis and Flicker.
Magic Shoes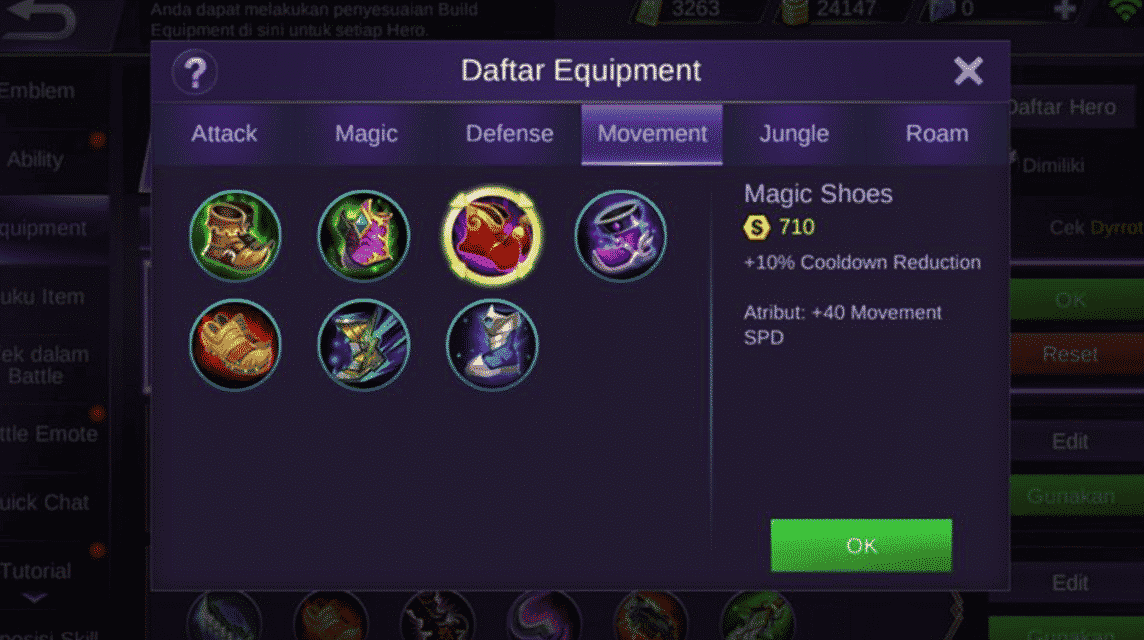 To reduce the cooldown by +10% and also Movement speed by +40% is the first harith goldlane build that you can use. This item is also very synchronous in harith skills. You are required to use this item to make it more affordable for spam skills.
Enchanted Tailsman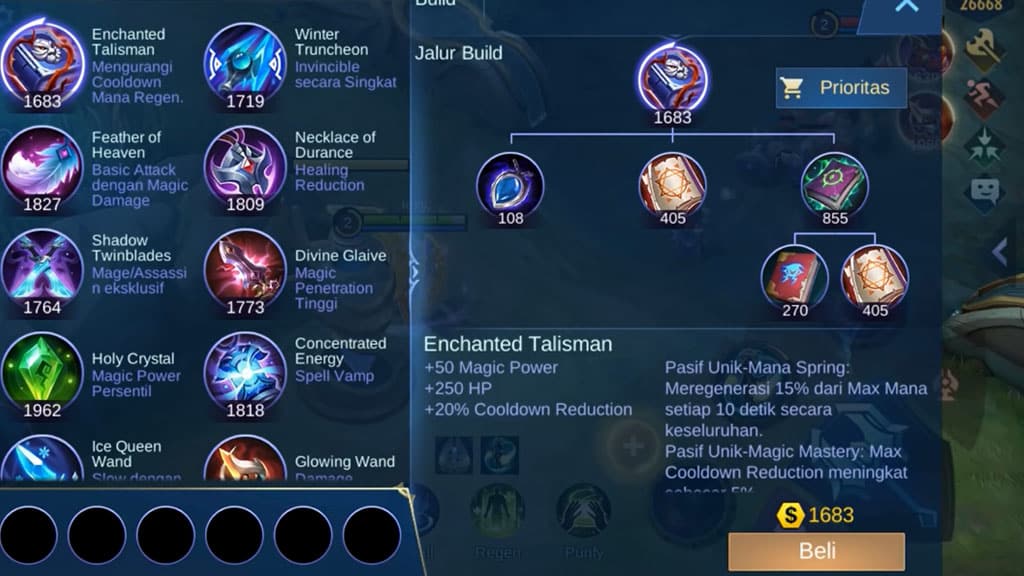 Mana harith is very wasteful so you can use this second harith goldlane build. Enchanted tailsman has +50 Magic Power and an additional +250 HP and +20% Cooldown Reduction. Surely this can make you more confident in using harith.
Calamity Reapers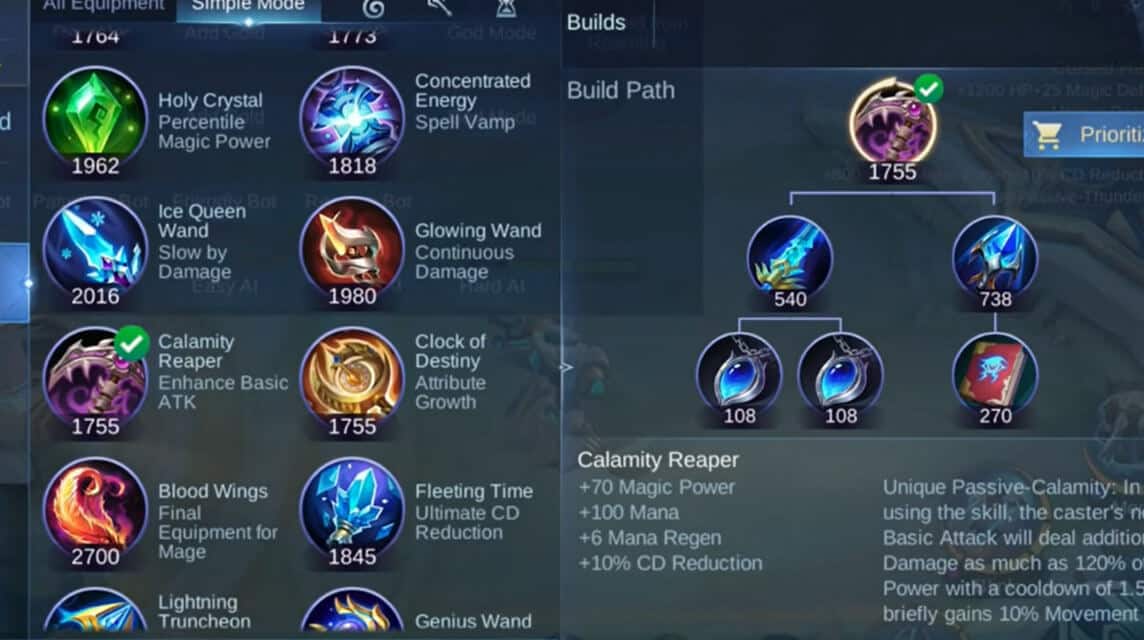 The third item that you can use is the calamity reaper. Because harith's skills use a lot of basic attacks too. This is certainly very helpful Harith in issuing skills. Has a cooldown reduction of +10% and also has +100 Mana, +70 Magic Power and +6 Mana Regen. Harith really needed all of this as a goldlane hero.
Feather Of Heaven
Increases attack speed by +30% and magic power +65. Of course, Harith is always agile and agile. You can use this item because of the level of attack speed that is definitely needed and this item has a unique passive in the form of additional large magical damage +40%.
Holy Crystals
Harith goldlane's unforgettable build is holy crystal. Surely you will use the holy crystal for significant magic power damage. The addition of +90 magic power is certainly very painful for the marksman and also the opposing mage.
Concentrated Energy
The last Harith goldlane build is mandatory for Harith heroes to use in goldlane. Has a magical lifesteal of +25% Certainly very useful for harith. Harith is also able to bravely break into opponents because he has an additional +700 HP from this item.
Also Read: The Top 5 Plays of the 2022 ONE Esports MWI Tournament
Tips for Playing Harith at Goldlane
After you take a peek at Harith Goldlane's build flow. Surely you will think that Harith is not only a mage hero who has a good break. However, here you need to know how and tips for playing harith.
Understand Harith's Skills
Harith does have the potential to be able to spam skills, but you also have to pay attention to what things can trigger the cooldown of Harith's skills to decrease.
Because Harith has skills that are quite difficult to use, understanding Harith's skills better will make it easier for you to use Harith.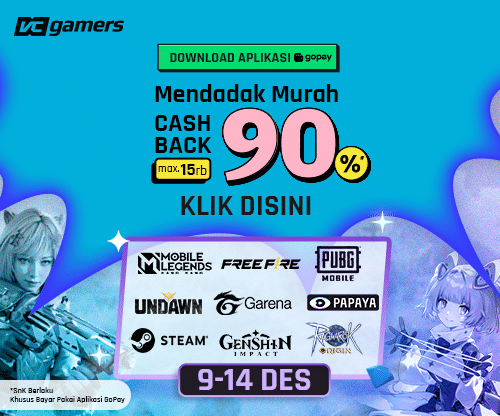 Play Patience
Be patient in carrying out your duties as a goldlane. Of course you need items to break through. You have to be patient to collect gold first but stay aggressive by playing harith. As if - as if you can play it.
Patience in setting the tempo is also very necessary so you don't get bothered by spam skills from harith. You also always take care of your route when pushing or ganking.
Playing Bars
After building Harith Goldlane, you can play bars to your heart's content. Surely you can show impressive and stunning games in the land of dawn. You must be able to use Harith's skills, which of course have a lot of cooldowns.
Playing bars is one of them you have to be able to see conditions like in the early, mid game and also late game. You have to be calm and play aggressively when using harith.