In this increasingly sophisticated era, technology has become one of the most important tools. One of them is the use of WhatsApp GB for business or business.
For those of you who are not familiar with this application, WhatsApp GB is a well-designed WhatsApp application with unique and beautiful features and benefits. 
You can do various things that cannot be done in the official WhatsApp application, especially in terms of privacy, such as clear text notifications, double sign and many others. 
Cheapest Top Up Social Live!
Arif_budiman
IDR 50,000
62%
IDR 18,900
Unfortunately, there are still many people who don't understand how to use WhatsApp GB properly in 2023. If you are one of them, it's a good idea to see the discussion on how to use it below!
Also read: How to Tap Couple's WhatsApp, Less Than 5 Minutes!
How to use GB version of WhatsApp Mod 
For new users, it might be difficult to use and want to activate this feature from GB WhatsApp. But actually the process of using WA Official and WA GB is not much different. 
But for those who don't understand, we will help you a little by providing a complete tutorial below: 
Open the GB WA application 

Then enter your number and enter the OTP code 

If you enter WhatsApp, select the three dot menu 

and select "GB Settings" 

There will be several menus, you can select "Privacy and Security" 

Finally, just choose the plan you want to do.
In these GB settings, you can change the screen background, change fonts and more. Therefore, it will make the appearance of the GB WA application more pleasing to the eye and attractive.
How to use WhatsApp GB
This one application is widely used as a business application to communicate with consumers. In its own use, there are many ways you can do it so that it can be used optimally.
Uncheck Two
If the official WhatsApp application has a feature to remove blue ticks, WhatsApp GB also has more features than that.
This application allows to check both so that other users think that the message they sent you has not been received or even unread. 
How to make this feature is one thing that always happens, which makes something you choose "hide two ticks".
When you try to check the second flag to hide, the seller can see two levels of information while reading the message. In fact, when the recipient has not read the message sent, the paid view is checking one. 
Read Deleted Messages 
Another unique feature of WhatsApp GB is that it allows you to read WhatsApp messages that have been deleted by the sender.
Sometimes you must want to know what's in a chat that the sender has deleted, right? On GBWhatsApp, you can always read the message content.
Enter the Privacy & Security menu, and tap the 'Prevent deleting messages' button. This feature doesn't work for chats that were deleted before anti-delete messages were enabled.
Also read: WhatsApp Down, Unable to Send Messages and Make Calls
Turn off Internet Connection 
In the official WhatsApp application, you cannot disable the internet connection only for the WhatsApp GB application. When you turn off the internet connection, not only WhatsApp will go offline, but all applications on the phone. 
However, with GBWhatsApp, this can be done. You can disable direct internet connection for the GBWhatsApp application only through a feature called airplane mode.
First, it's very simple. Following are the steps to disable the internet connection using GB WA;
First, click on the flight icon at the top of the GBWhatsApp main page. 

After that a confirmation dialog will appear, click OK.

If so, the GBWhatsApp application will be offline while you can still view streaming and other applications or browse using an internet connection. 
Switching Themes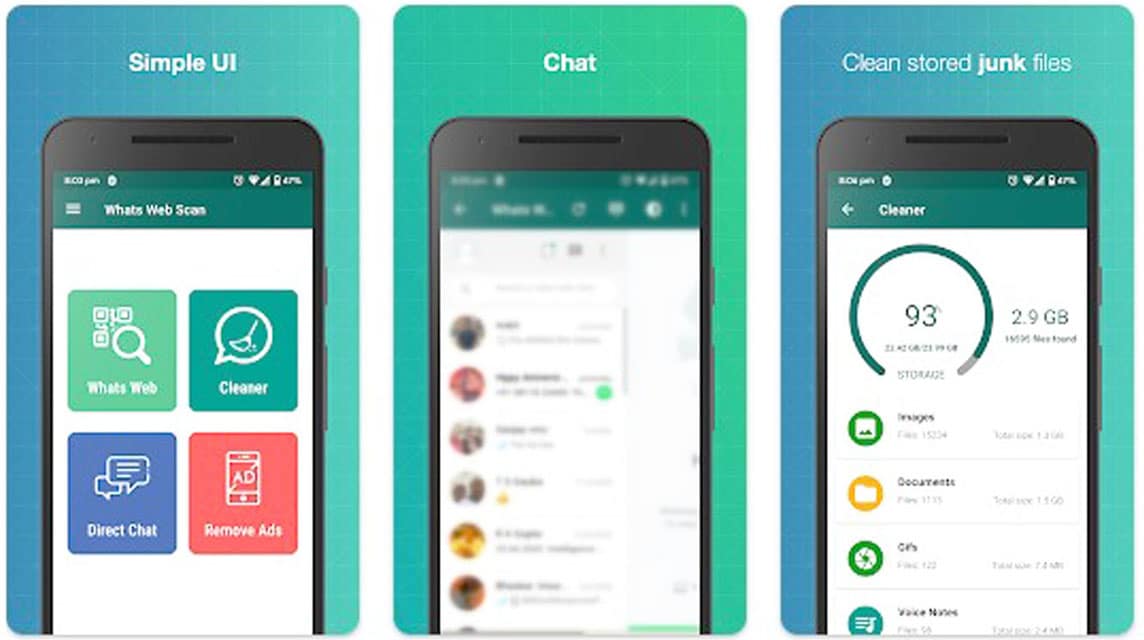 If in the app WhatsApp officially you can only change the wallpaper, then GBWhatsApp makes it possible to change the WA theme.
The choice of themes provided for the latest GB WhatsApp 2023 application is also very large and varied. Apart from that, you can also use the theme for free or for free.
Tap the three dot icon in the top right corner. Then select 'Mod Fouad'.

After entering the GB Settings page, select the 'FMThemes' menu. Here, select the 'Download FMThemes' option and choose the GBWhatsApp theme you like.

If you find a theme you like, click the 'Install' button. Finally, select 'OK'. 

Done, now your GBWhatsApp theme will change according to what you chose earlier.
Also read: Facts about Emot Batu on WhatsApp and their true meaning
That's an easy way to use WhatsApp GB for those of you who are new to using it in 2023. Please top up the cheapest, safest and fastest games only at VCGamers Marketplace!