This time we will announce as many as 20 survey winners VCGamers Marketplace.
We conduct this survey through various channels. Starting from Discord VCGamers Indonesia, email, or notifications directly on the application and website.
So, we have conducted a survey for all Vicigers for 10 days from 3 to 13 August 2023.
So, for more details, here are 20 lucky people who took the time to fill out the survey and get prizes from VCGamers!
Also read: Join VCGamers Merdeka Top Up, Abundant Discounts!
20 Winners of the VCGamers Marketplace Survey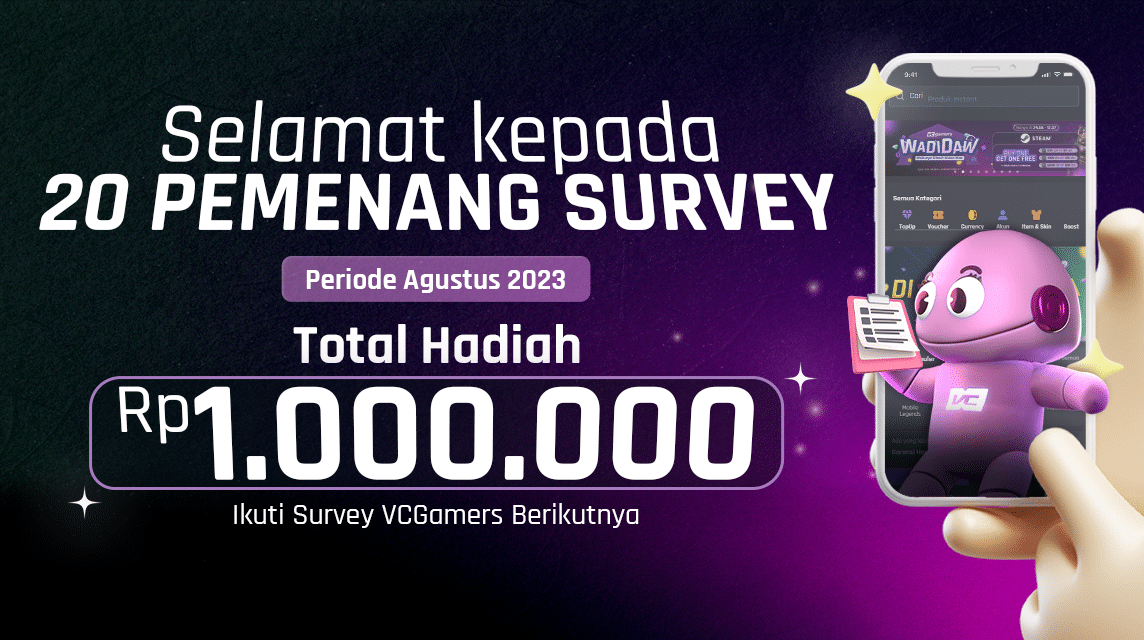 The winner of the VCGamers Marketplace survey has been determined. We would like to congratulate those of you who have participated and were lucky in the raffle this time.
In addition, we hope that this survey can improve your experience in shopping for items, skins and top up games on the VCGamers Marketplace.
So, here's a list of VCGamers Marketplace survey winners that have been drawn:
VC Coin (Buyer's Balance) 50,000 for 20 winners will be sent a maximum of 3×24 hours after the winners receive an email from us.
Thus the announcement of the winner of the survey that took place at VCGamers. Don't get bored and keep looking forward to the events that we will hold in the future!
Also read: There's a Discount Every Day, Let's Top Up Game Using QRIS Bank Neo Commerce at VCGamers!
Cheap and Fast Game Top Up at VCGamers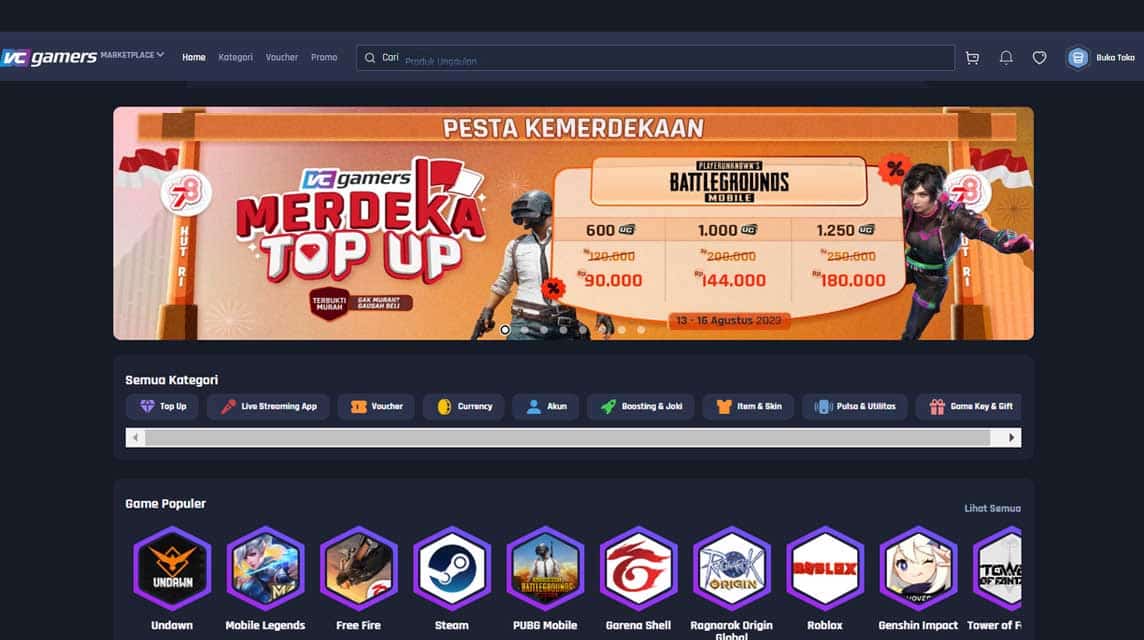 VCGamers Marketplace is a meeting place for buyers and sellers of the most complete and cheapest game needs and digital products.
Here, you can buy or sell items, skins and Top Up Games quickly. Not only that, you can also get various other digital product subscription packages.
VCGamers Marketplace is here to meet the needs of all gamers. So, all gamers can fulfill their gaming needs at low prices and fast processing.
Shop now at VCGamers Marketplace. Enjoy the various attractive promos that exist.
Apart from that, you can also open your shop for profit!