Hola Vicigers! We want to invite you to earn money while laying down. The method is easy, you just need to join the REBAHAN program (Referral with Earning Money) VCGamers.
You can get various attractive prizes according to the game you play.
For example, you are a player Mobile Legends, then you can choose the Weekly Diamond Pass prize. Or you can choose other available prizes.
We prepared several prizes for all of you who took part in this program.
You are free to choose the prize you want by entering User ID from the game you choose.
For more details, let's see how to get cash while lying down at VCGamers for gamers!
Also read: Join VCGamers Merdeka Top Up, Abundant Discounts!
REBAHAN VCGamers
REBAHAN or Referral Together Earning Money is a program from VCGamers that invites all Vicigers to get attractive rewards in the form of diamonds and various other currencies in the game.
REBAHAN Rewards
We set up rewards for nine games. Among them are PUBGM Indonesia, MLBB, Free Dire, Undawn, COD Mobile, Genshin Impact, HIYA, Litmatch and Honkai Star Rail.
You can choose one of several rewards that you really want. The following rewards are provided by VCGamers:
| | |
| --- | --- |
| Games | Rewards |
| PUBGM Indonesia | 156 UC |
| MLBB | Weekly Diamonds Pass |
| FF | Weekly Memberships |
| Undawn | Weekly Card |
| COD Mobile | 158 CP |
| Genshin Impact | 120 Genesis Crystals |
| hiya | 1315 Coins |
| Litmatch | 1000 Diamonds |
| Honkai Star Rail | 120 Oneric Shord |
How to Register for the VCGamers Refund Program

The way to register for the VCGamers Fallback program is very easy. You only need to take four steps.
Check out the reviews:
Register Through the Form Provided and Get a Referral Code;

Spreading Referral Codes to Friends and Family;

Invite 5 Friends to Transaction Using Your Referral Code at VCGamers Marketplace;

Your chosen gift will be received immediately.
Terms and conditions
You should know that there are terms and conditions in this program. Here's more:
This program lasts until September 30, 2023;

You will get a referral code via e-mail after filling out the form

here

;.

The referral code can only be used 1x (one time) by a new user and is only valid for game transactions that become rewards;

The referral code has a discount value of IDR 4,000 with a minimum purchase of IDR 25,000;

You will get a prize after 5 (five) new users that you have successfully invited to make purchases using a referral code until the order status is complete and multiples apply;

Gift delivery takes 3×24 hours after the order status of the 5 friends you invited have been completed;

If the same order record (User ID) is found in each purchase, then the number of friends invited will not be counted;

VCGamers has the right to disqualify if fraud or misuse of the program is found;

VCGamers reserves the right at any time from time to time to change the Terms & Conditions of this program;

VCGamers reserves the right to terminate this referral program without prior notification;

VCGamers's decision is final.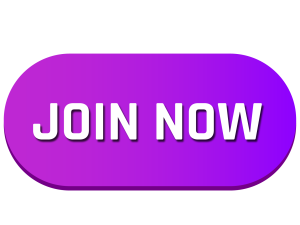 Also read: There's a Discount Every Day, Let's Top Up Game Using QRIS Bank Neo Commerce at VCGamers!
For those of you who want to buy cheap and fast items, skins and top up games, just go to VCGamers Marketplace right now!
Not only game needs, you can also find various other digital products. Such as subscribing to Live Streaming Apps to Top Up e-Wallet.
Currently there are many attractive promos being offered at VCGamers Marketplace. Don't delay, let's go to VCGamers Marketplace!