Skins Cecilion Stargazer at games Mobile Legends has been proclaimed skins edition Starlight next. The reason, parties developers already shared gameplay reviewsits cool.
Browse discussions about heroes next to be Starlight Member at the beginning and middle of this month, player has been intrigued by Moonton because reportedly, Beatrix and Cecilion will be candidates for the theme skins this cool.
However, it looks like para player those who are Beatrix users must bite their fingers first because Cecilion is the lucky one. Even so, Beatrix still had hope at M4 skin poll.
Arif_budiman
IDR 50,000
62%
IDR 18,900
This review will explain the mostupdated skins Cecilion Stargazer, his new visual animation and visual effects skillsetits deep matches which has been officially released by Moonton.
Cecilion's AppearanceUpdates What Can Bewitch You
Skins This Cecilion Stargazer was leaked in early January, which was still under development at that time. This time, hero portrait Cecilion looked smoother and more detailed than Cecilion as a person vampire concurrent wizard.
As for her image as a witch, it is shown through the tarot cards that she throws into the sky and lights up the night sky.
styles Cecilion Stargazer's hair is also showing more fresh and simple, in contrast to the look default Cecilion who has long black hair.
Cecilion's clothes were also lighter, with shades of blue, white and gray. Cecilion's blue robe combined with his white shirt and gray pants add to the elegant impression starlight skins this.
Apart from that, Cecilion's staff also displayed a golden crescent moon symbol. This garnish adds even more stylesher as one Starlight Member in Land of Dawn.
Cecilion view for skins it is also brighter than skins defaultwhich is dominated by black. Skins Starlight This Cecilion offers image Cecilion who was brighter and more elegant like a prince vampire which will bewitch and captivate those who see it.
Visual Effects skills Cecilion Stargazers Exclusive
Stargazer skins This Cecilion changed the display of visual effects skillsethis, both of basic attacks Cecilion too skills 1, 2 and ultimate-his. You will really see a different Cecilion when using skins this.
Basic attacks Deep Cecilion default skinsit was purplish black, now changed to blue and yellowish white.
When it hits an opponent, creeps and minion opponent, there will be bits of light reflected off basic attacks the.
skills 1 Cecilion Stargazers change the appearance of a purplish-black bat default skinsher outfit becomes a blue bat with shades of the same color as her outfit.
At the end skills 1 also, a light blue crescent moon symbol will appear when it hits the target. At first glance, this attack seems to extend the attack range skills the 1st.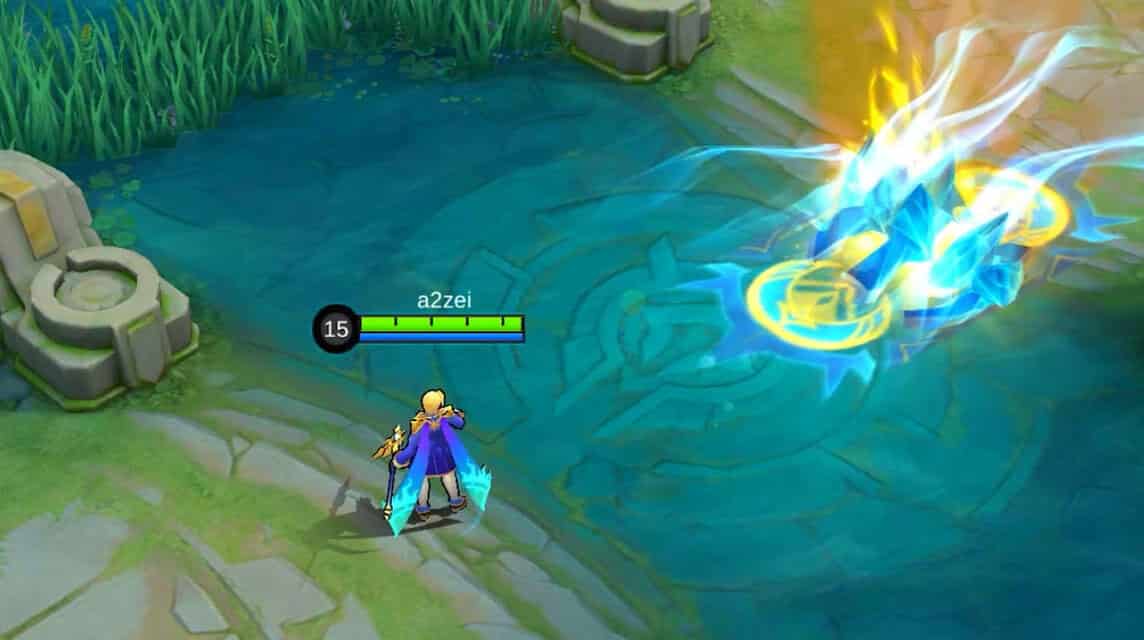 skills Cecilion's 2 were also originally in the form of purplish-black claws that kind of trapped his opponent skills Martis, now a light blue color complete with a crescent moon symbol that is characteristic stargazer skins this.
The same is also shown through skills ultimate Cecilion who will attack the enemies around him.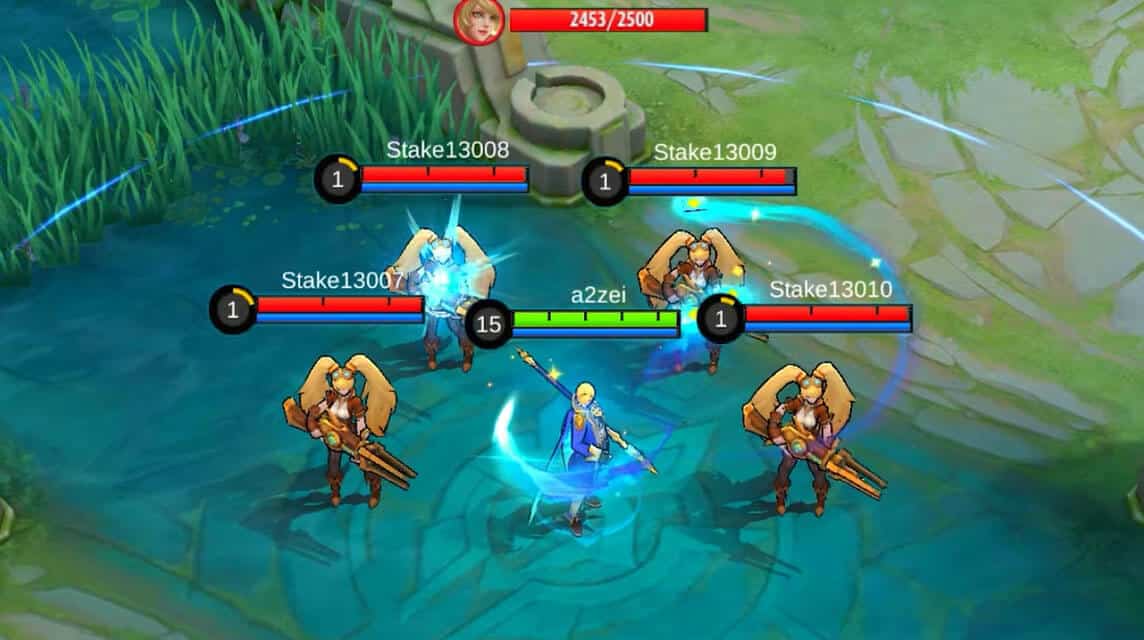 If before ultimate skill Cecilion looked more sinister and haunted now ultimate skill Cecilion looked cooler with the dominant colors of light blue and dark blue. In fact, Cecilion's bat also changed its color to light blue.
Through the difference display visual effects skins Cecilion Stargazers and default skinshis, Moonton like to give heroes new for guys player ML, especially those who like to use Cecilion.
Also read: Using Alice Mobile Legends? Know 6 Strengths and Weaknesses of This Tempting Vampire!
It can be said that, skins This is quite worthy of consideration for those of you who want to collect Starlight Member heroes Mobile Legends. Prepare diamonds-mu so that enough to buy skins this cool.
Updates Cecilion's price Stargazers In shop
Complete the latest information about Starlight Member skins This Cecilion, you can look forward to it next February 2022 while collecting around 550 Diamonds.
Cecilion Stargazers it is quite worth for you to buy because you can see the other side of heroes this haughty and evil looking vampire.
So far, Cecilion himself has had as many as 3 skins, that is skins normal, elite skins and skins Valentine's special last 2021. Stargazer skins this be skins the four Cecilion that you can use in matches.
Also read: Benedetta Moonblade MLBB Release Schedule and Price
Based on the view above, skins it will be very worthy for you to add to your collection skins you. Don't forget to monitor the release in February 2022, Vicigers!