FFML Season 5 confirmed rolling in a matter of hours. Soon, the fans and enthusiasts of the grand tournament Free Fire will be able to watch epic matches throughout Indonesia.
There are several things that will be different from the previous seasons in FFML Season 5. One of them is the advantage of the team with the most points that will be able to advance to the special round.
This competition will also be attended by 18 teams who have each distributed their rosters. They will all compete in FFML Season 5 according to the schedule determined by the organizers.
Cheapest Free Fire Products!
Arif_budiman
IDR 50,000
62%
IDR 18,900
Also read: Latest News and Updates India blocks Free Fire
Then, what are the new things for this FFML Season Vicigers? In the following, the author will describe the details of the special rules and benefits of FFML Season 5.
FFML Season 5 Match Phases
If there is usually a play-off round, in FFML Season 5 the match phase will only consist of the Regular Season and Division Qualifiers phases. This means that the FFML Season participants this time are indeed the teams with the highest points in Season 4.
There are 18 teams that have registered to compete in this FFML Season. The 18 teams already have a kind of "capital" that they have worked hard for in Season 4.
These 18 teams will start competing on the date 18 February 2022 to 13 March 2022. Don't forget to mark that date so you don't miss watching Vicigers' epic match!
Everything about Point Calculations and Formats for FFML Season 5
Besides only having Regular Season and Division Qualifiers, this FFML Season also has a Revival System which only consists of one standings.
As for determining which team has the right to qualify for the standings, namely the team with the highest points won during the Revival System.
For details on point calculations in this FFML Season, each team will calculate their Placement Points from a range of 0-12 points. Meanwhile, the Kill Point calculation is the same as usual, namely 1 point per kill made by a player.
When further detailed, normally the team with the highest points will always get 12 points. While in second place is only 9 points. In third place, the points won will only get 8, and so on until the team with the tenth position gets only 1 point.
For teams in positions 11 and 12, they won't get Placement Points at all. Teams in 13th to 18th place have been confirmed to compete in division 2 in the following season.
The arena used will only include 3 maps, namely Bermuda, Kalahari and Purgatory. The FFML Season 5 match will also be held 2 times in the three arenas.
This means that the team will compete 2 times in the Bermuda arena, 2 times in the Kalahari, and 2 times in Purgatory. The theme of this competition is also entitled "Best Of Six".
Also read: Best FF Weapon Combinations for Barbarian Players in OB32
FFML Season 5 Competition System for the Next Season
When the Regular Season is held, the 18 teams will compete in FFML Season 5 and only the 12 best teams will be selected.
The 12 best teams will certainly lock their place to compete in the next FFML Season, namely Season VI
Then, what about the other 6 teams? For teams that occupy positions 13-15, they will fight for seats to remain in Division 1 by competing in the League Division Qualifiers which will be occupied by 9 Division 2 teams.
Meanwhile, for the team ranked 16-18, they will be immediately dropped into Division 2 Season 6.
Special Benefits for All FFML Season 5 Participants
There is something special about this FFML Season, which is that all teams have the opportunity to compete in the Free Fire Indonesia Master 2022 Spring.
As for the provisions are as follows:
Teams that manage to occupy positions 2 to 6 in Division 1 FFML Season 5 will immediately become the FF Indonesia Master Spring 2022 Grand Finals.
Teams occupying positions 7 to 12 in Division 1 and positions 1 to 3 in Division 2 FFML Season 5 will compete in the Play-Ins round at the FF Indonesia Master 2022.
Furthermore, teams occupying positions 13 to 18 in Division 1 and positions 4 to 12 in Division 2 FFML Season 5 will compete in the FFIM 2022 Spring Group Finals.
For teams that occupy 13 to 18 Division 2 FFML Season 5, they will enter the FFIM 2022 Spring Quarter Finals.
As for the 1st winner of the 5th FFML, they immediately stepped on the gas to the final round of the Free Fire World Series. Interesting right?
Not only that, the 1st winner of the FFIM 2022 Spring match will also have the opportunity to compete in the FF World Series, but must first go through the Play-Ins round.
The prize for the winner of the 5th FFML Season is a total of 1.2 billion Rupiah. Of course, this number is bigger than last Season 4 and hopefully will motivate the players to present epic matches.
Also read: Tips and Tricks to Win a 4 Vs 4 Battle in Free Fire
Division 1 Regular Season Match Schedule
The schedule set for FFML Season 5 Division 1 is as follows:
For Season 5, the teams that are members of Division 1 will compete 3 times a week, namely Friday, Saturday and Sunday.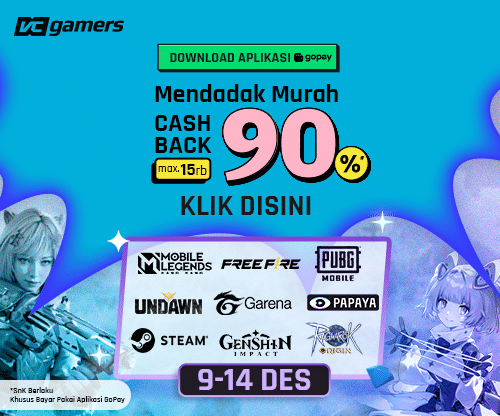 The three matches in a row will start on February 18, and are scheduled to fight until March 13, 2022.
18 Teams That Will Compete in FFML Season 5
The 18 teams that have managed to book a special place to compete in FFML Season 5 are as follows:
Alfalink SES
NXL
Onic Olympus
Divine Evos
Island Of Gods
GPX Esports
Aura Ignites
Galaxy Corvus
RRQ Hide
First Raiders Eclipse
KINGS Esports
Rebellion Tabor
West Bandits Esports
The Pillars OPI
ECHO Esports
Bigetron Rosugo
Tangcity Esports
Madura Prime Esports
Of the 18 teams, of course they already have their respective rosters. Each team will send their 6 delegates to compete three times in a week.
These 18 teams will also try not to lose too many points so they can get a safe position in the FFIM Spring 2022 match, of course.
Of these many teams, which one is your mainstay, Vicigers?
Also read: 5 Weapons with the Highest Damage Output in FF 2022
That's the new format of FFML Season 5 which will start in a matter of hours. Don't forget to keep updating information about Free Fire by reading other articles on News VCGamers, Vicigers!